Thank you to Munchkin for providing me with product, free of charge, in exchange for this honest blog review.  All opinions are 100% my own.
On our last big family vacation over 7 years ago, we only had two children.  They were only about 2 1/2 and 6 months but they were the only kids in our party of 12.  So that meant we had a lot of adult hands for our two littles.  This time around, we're traveling with 17 people BUT 9 will be kids!  As parents to five of those young kiddos, we're putting everything we've learned into practice.  Here are some of our top travel tips: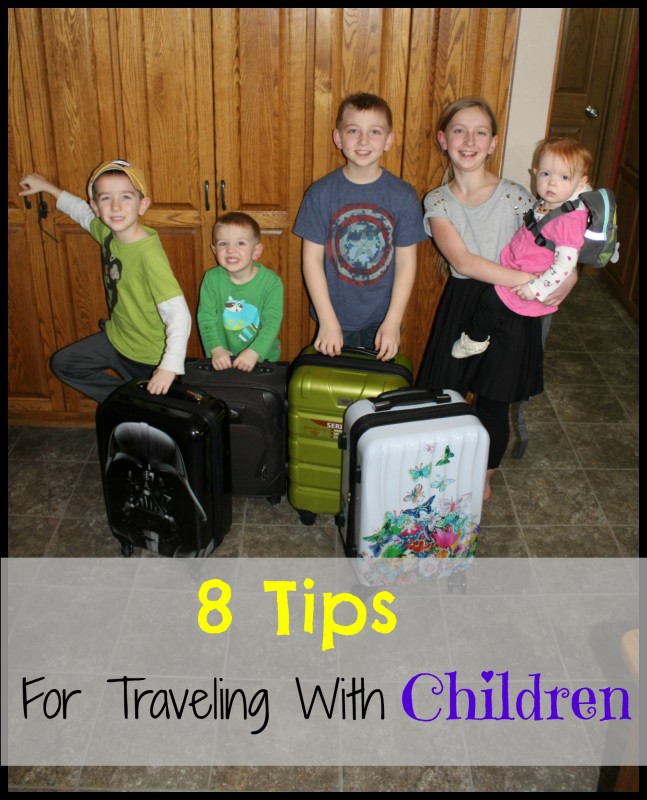 Each Child Carries Their Own Backpack:  This frees up both my husband and myself from lugging all of the kids' stuff ourselves.
  Snacks:  Each child's backpack will contain a couple snacks that are easy to eat and not too messy.  Some of our go-to choices are Cheerios, Graham Crackers, and Gold Fish.
  Pack Each Backpack 2 – 3 Weeks Before The Trip:  By getting their bags packed and set aside a couple weeks in advance, their old toys are now new again when we leave!
  Include A Couple New Dollar Store Toys:  I always hit up the dollar section of Target and get each child one or two brand new items that I sneak into their bags.
  Bring A Small Blanket:  None of our five kiddos have ever become very attached to a particular blanket but I still pack a muslin swaddle with each one in their bag.  It's the perfect lightweight accessory for car rides or on a plane as they can cover without getting over-heated.
  Keep It Simple:  When traveling with children in tow, we try not to schedule too many things.  We may include a couple excursions or restaurant reservations but the rest of the time is unscheduled so we can go at their pace.
  Take Time To Smell The Roses:  Adults tend to rush around trying to cram everything in.  Take a few moments and just watch how children enjoy everything.  They check out the sky, birds, and even bugs and flowers.  Take time to treasure those small things instead of rushing to the next big attraction.
  Attitude Is (Almost) Everything:  Children tend to feed off of the attitudes around them.  If others can make the best of any situation, children tend to go with the flow.  Stay upbeat and commit to enjoying time together.

Munchkin sent us some products from their Brica Travel Line to help our vacation go extra smooth.  With a toddler in tow this vacation, I know these products will come in handy.  The By-My-Side Safety Harness Backpack is an adorable toddler-sized backpack that offers fitted wear.  I love the fact that the included harness strap attaches to the bottom of the bag and can be removed when not needed.  So when strolling around Disney, I'll feel completely safe putting our little one down and allowing her to toddle around a bit since she won't be able to get more than an arms length away.  The bag feels well made and the design is cute.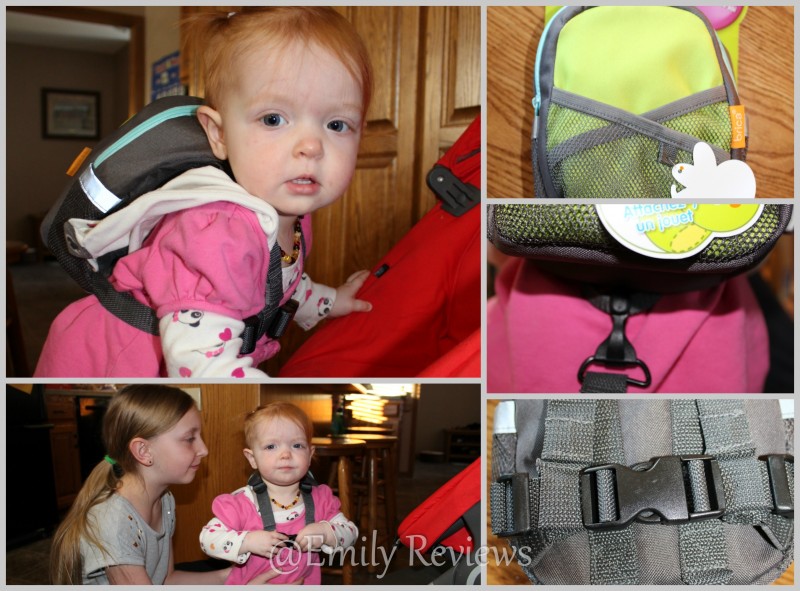 The stroller we will be traveling with does not have storage on top so the Brica Stroller Organizer will come in handy.  It simply attaches to the stroller with hook and loop closure.  There is a special compartment for a cell phone and two bottle pockets as well as a covered interior pocket.  It's even designed with an extra flip down pouch for even more storage!  So easy to use, move, and travel with and I know it will come in handy.  Plus, the easy access wipes compartment is simply genius!
Finally, we have the GoPad Diaper Changer.  This handy little organizer can be clipped onto the side of the stroller or tossed underneath.  It conveniently holds diapers, wet ones, disposable bags, and has room to spare in case we need any creams.  I love that it's designed with a flip out changing pad so we will be able to change her any time, any where.  The sleek design takes up very little space which is also really nice.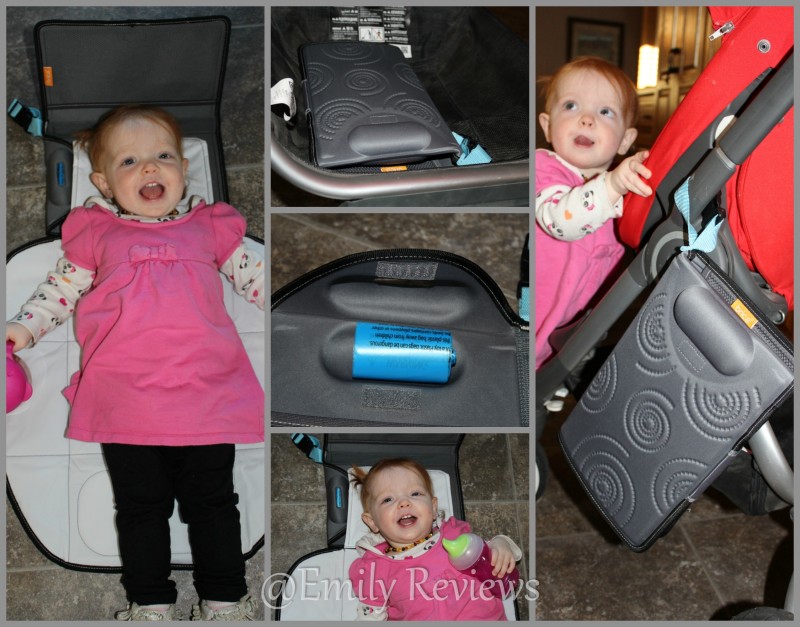 Buy It: Head over to Munchkin to see for yourself the great selection of products they offer.
Connect: Don't forget to like Munchkin on Facebook, follow them on Twitter and Instagram, and subscribe to their You Tube Channel for all the latest news and promotions.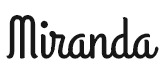 This post currently has 19 responses.