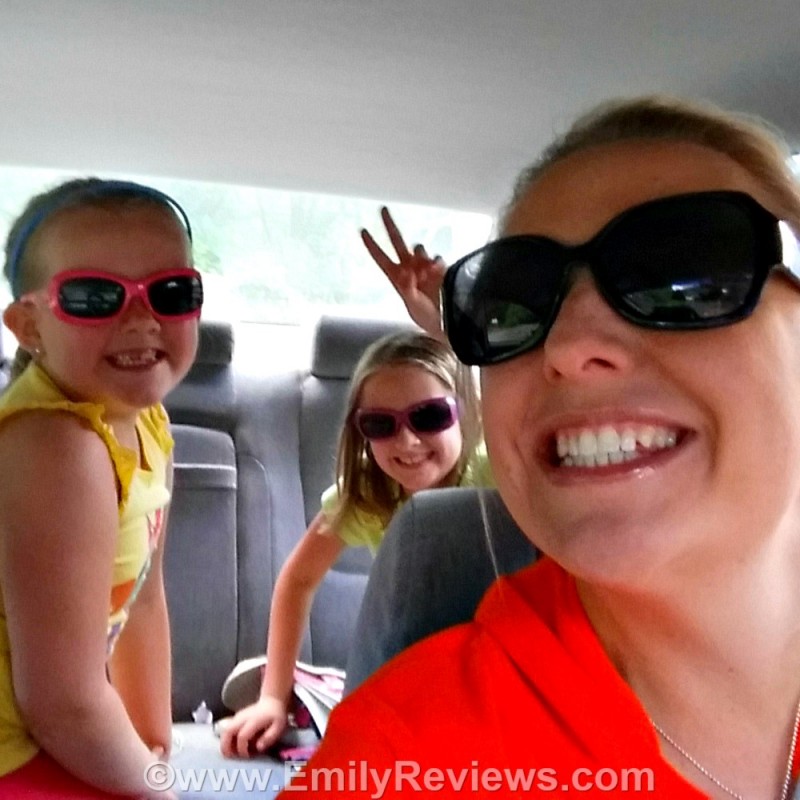 Thank you to Real Shades for providing me with product, free of charge, in exchange for this honest review. All opinions are 100% my own.
For years we have been told to put sunscreen on. Sunscreen has been proven to help protect our skin from the sun's harmful rays. So we slather our skin with UVA/UVB blocking sunscreen and head outside to play.
Have you ever stopped to think about the damage those sun rays are doing to our unprotected eyes? Unlike skin cells, when the sun's rays damage our eye lenses, it is permanent! The damaged lens will never heal itself. In fact, the damage to our eye lens is cumulative and over time can lead to eye diseases such as cataracts, pterygia, photokeratitis, or cancer. Scary huh?!
What can we do to protect our eyes? Wear Real Shades! Real Shades are made with Shatterproof and impact-resistant polycarbonate lenses. The lenses provide 100% protection from UVA/UVB…100%! Real Shades come in a variety of sizes and styles to fit your lifestyle.
While looking at all the sunglasses available on the Real Shades website, both of my daughters liked the Breeze sunglasses. Savannah chose the purple/navy color combo for her sunglasses and Cheyenne selected the cherry pink/lime. The Breeze sunglasses have a wrapped style to protect from peripheral light. Savannah says she loves how stylish the Breeze sunglasses are. Cheyenne says they are super comfortable to wear.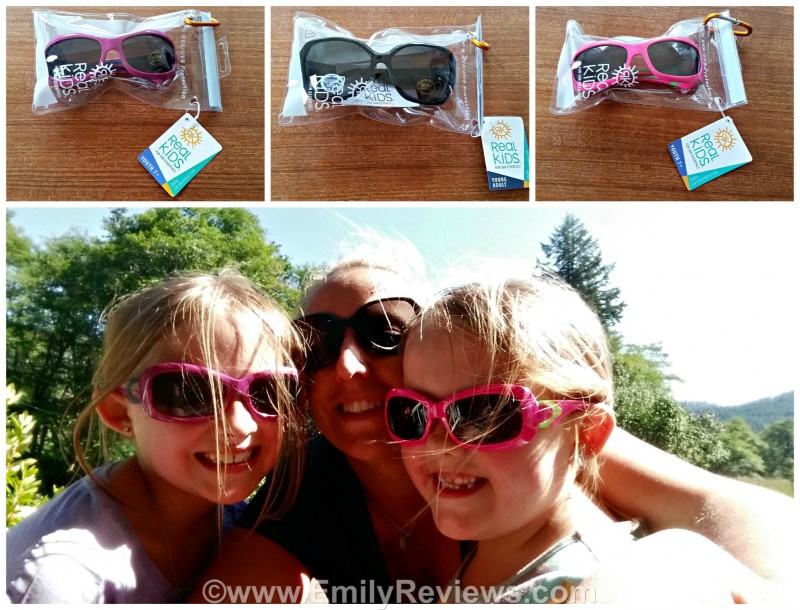 I also picked a new pair of sunglasses, I went for the Shine glasses in black. I selected the Shine glasses because I like the large round lenses. I was pleasantly surprised by how comfortable the Shine glasses are to wear. I have sensitive eyes, so I tend to wear sunglasses a lot throughout the day. Even after several hours of wear, these glasses are still comfortable. I am impressed!
When you select your sunglasses, remember size is very important. You want your sunglasses to be a bit sung; this will ensure better protection.
Buy it: Please visit the Real Shades website to see the great selection of products they offer.
Connect: Don't forget to follow Real Shades on facebook, twitter and pinterest for the latest product announcements and special offers.
WIN IT: One winner will receive a pair of sunglasses, of their choosing. This giveaway is open to both the US and Canada; it will end on 7/21/2016.



Hello, my name is Laurie. I have been married to my husband for 13 years. We have two young daughters, ages 9 and 12 years old. My family and I live in Oregon so that means we are just minutes from the beach, mountains, and desert.  We love it here and try to spend as much time outdoors playing as we can. When we aren't outside playing, I enjoy reading, baking, refinishing furniture, and other crafts.
This post currently has 7 responses.