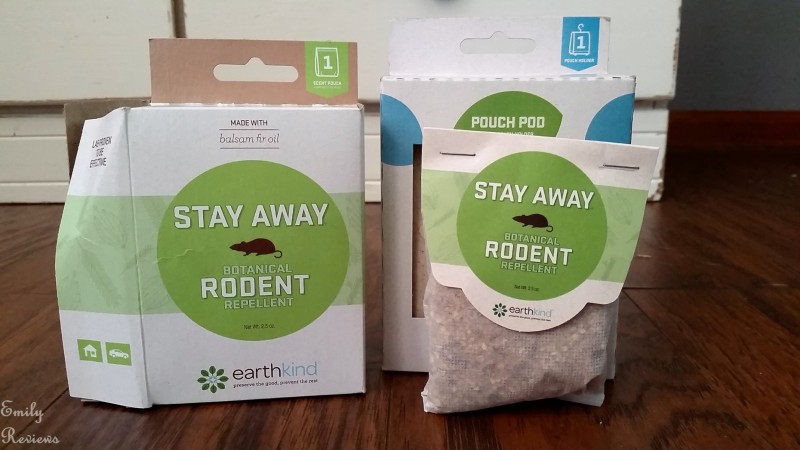 Thank you to EarthKind for providing me with product in exchange for this honest blog review. All opinions are 100% my own.
We live out in the country. We are surrounded by 200+ acres of farm land. Occasionally, we get a critter in the house. One day I was sitting in our quiet front room and heard a rustling sound. I tracked it to our game cabinet. I opened the puzzle drawer and found a mouse eating a sudoku puzzle. He/she had completely shredded the puzzle book. Knowing the little bit I know about rodents when you find one, you usually have others hiding. I headed to town that afternoon to find traps. I didn't want to use toxic chemicals around my family or our pets. I also didn't want to use those snapping traps because we have lots of little hands in our house. I wasn't 100% sure what I was looking for. I didn't find anything that fit my wants at our home improvement store, so I came home empty handed.
The next day, I was approached by EarthKind to review their Stay Away Natural Pest Prevention & Repellents. Perfect timing, right?! For my review, I was sent the Stay Away Starter Kit.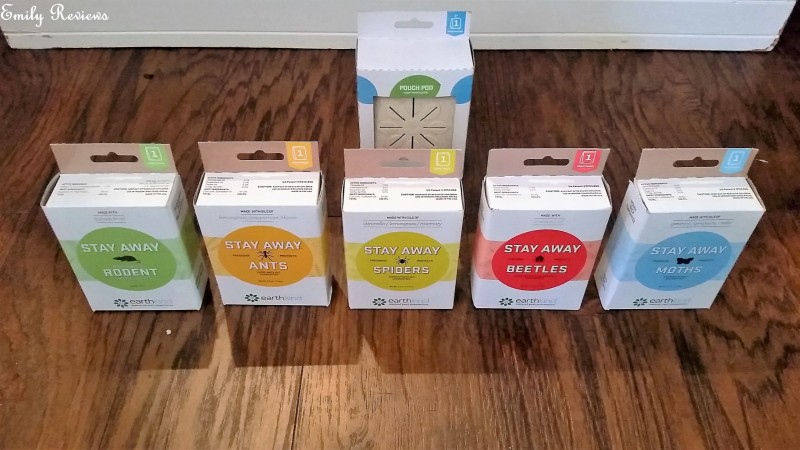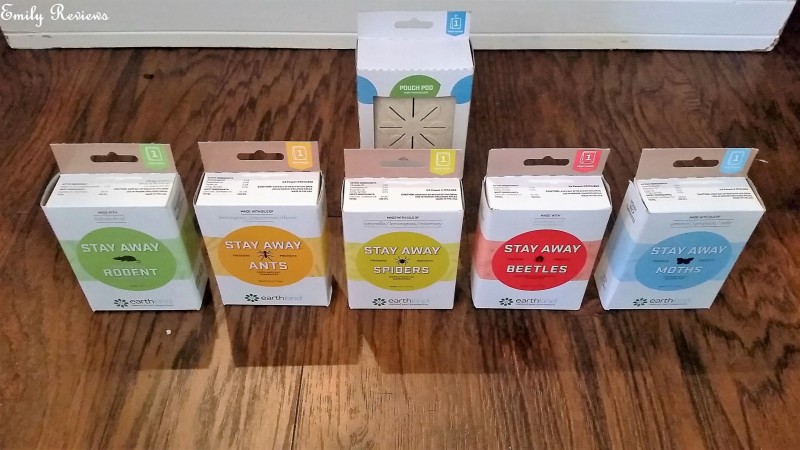 Stay Away pouches are made with all natural plant fibers. Each pouch is then scented with essential oils to repel specific critters. Some of the essentials oils include lemongrass, cedar, rosemary, and thyme. To use, simply decided which pouch best fits your needs. Then slide the pouch into the pouch pod. The pod has a hook to make hanging easier. Each pod comes with suggestions on where to place your pod for effectiveness.
I really wasn't sure what to expect with Stay Away pouches. I was pleasantly surprised by how good they smell. After placing them in my home, my family asked me if I had bought new air-fresheners. Lol. We have had our Stay Away pouches now for about three weeks. In that time, I haven't seen any critters. This leads me to believe they are working.
Buy It: Please visit the EarthKind website to see the great selection of products they offer and convenient shopping locations.
Connect: Don't forget to follow EarthKind on pinterest, twitter, and youtube for the latest product announcements and special offers.
WIN IT: One winner is going to receive a Stay Away Starter Kit. This is a US giveaway and it is set to end on 11/02/2016.



Hello, my name is Laurie. I have been married to my husband for 14 years. We have two young daughters, ages 11 and 13 years old. My family and I live in Oregon so that means we are just minutes from the beach, mountains, and desert.  We love it here and try to spend as much time outdoors playing as we can. When we aren't outside playing, I enjoy reading, gardening, refinishing furniture, and other crafts.
This post currently has 8 responses.