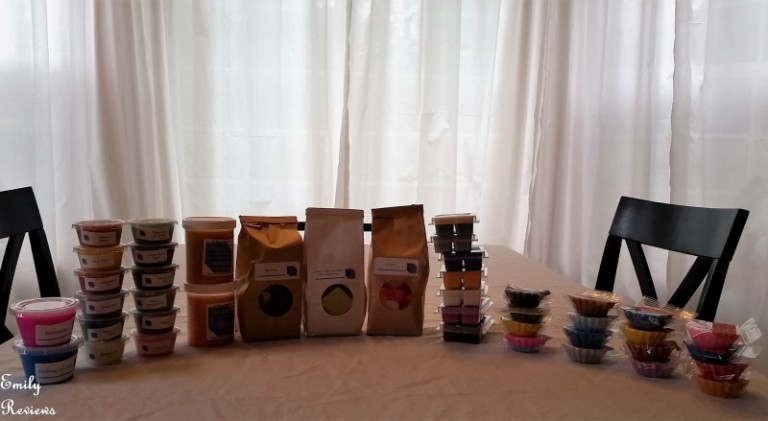 Thank you to L3 Waxy Wonders for providing me with product in exchange for this honest blog review. All opinions are 100% my own.
L3 Waxy Wonders is a small family run business based in Eugene Oregon. L3 Waxy Wonders specializes in hand-crafted scented wax melts. Jennifer, company owner, puts her heart and soul into her business. She is constantly crafting and coming up with new products. When you see L3 Waxy Wonders products, you can tell Jennifer works hard to create high-quliaty products for her customers to enjoy.
For my review, Jennifer sent me a generous amount of L3 Waxy Wonders wax melts. My package included- Tarts, Scent Shots, Samplers, Clamshells, Small Bags of Chunks, and Small Scoopables. With every order, Jennifer includes a few samples. This is a fun way to get to smell scents you may not have tried otherwise.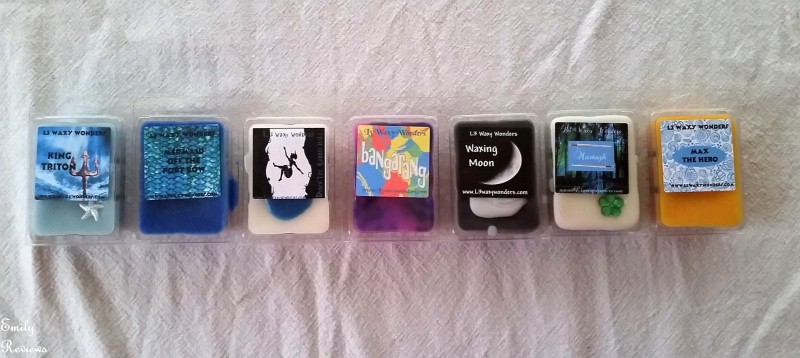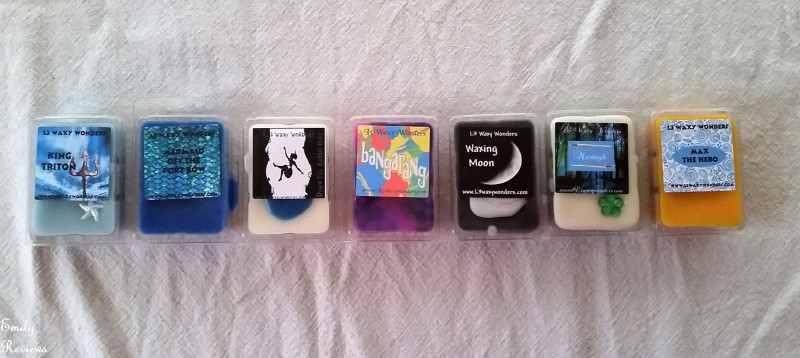 Fun story, when I was walking towards my mailbox, I could smell something amazing. I giggled with delight as I knew it could only mean one thing…my L3 Waxy Wonders package had arrived!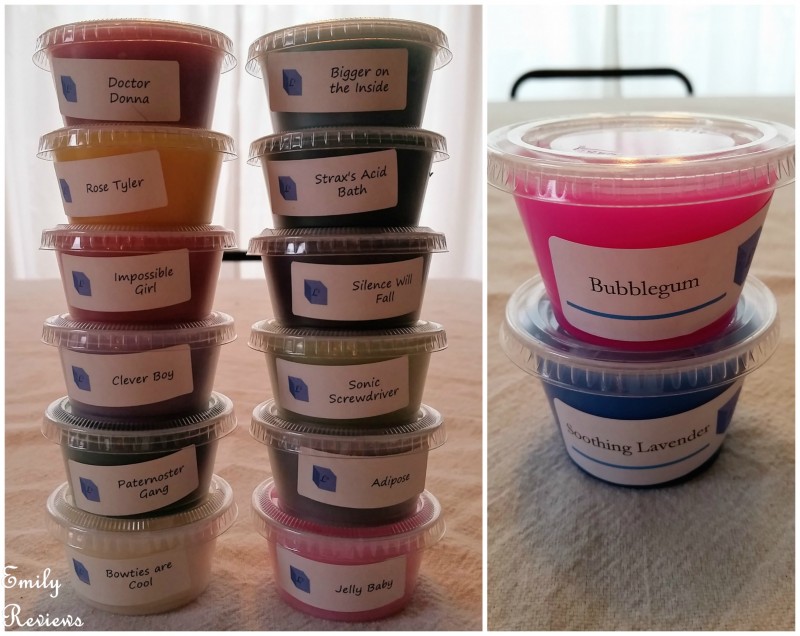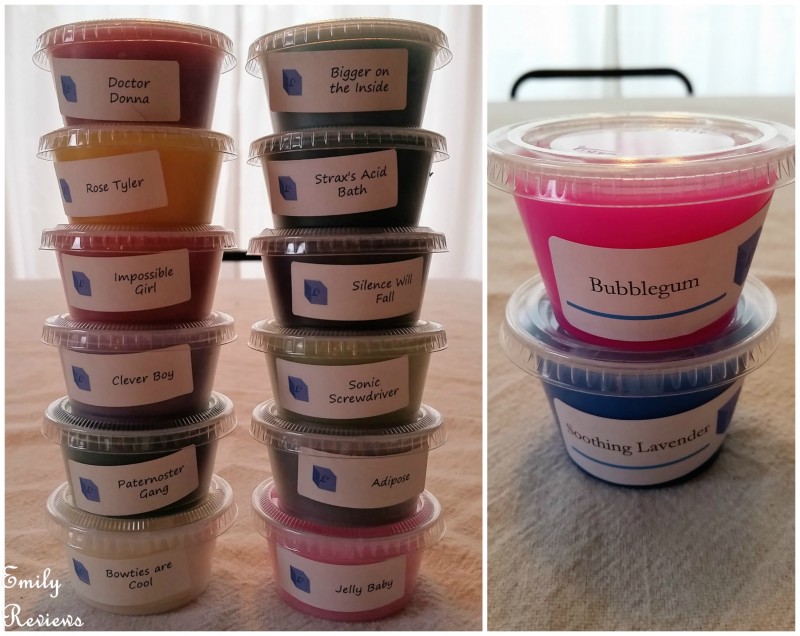 I asked Jennifer to choose scents for me. It was fun opening my L3 Waxy Wonders package and reading all the product names. It is obvious Jennifer has a fun personality.  Some of her product names made me laugh: Cousin Eddie's RV, Fuzzy Socks and Hoodies, Mrs. Clause's Night Off, Saturday Morning Cartoons, and Whoever Heard of a Snozberry, just to name a few.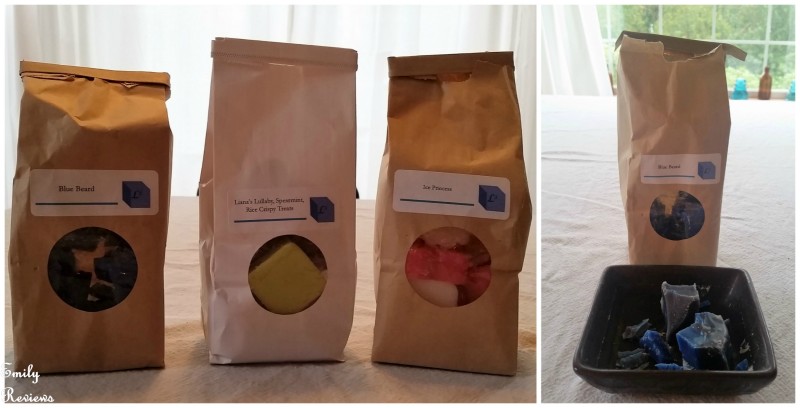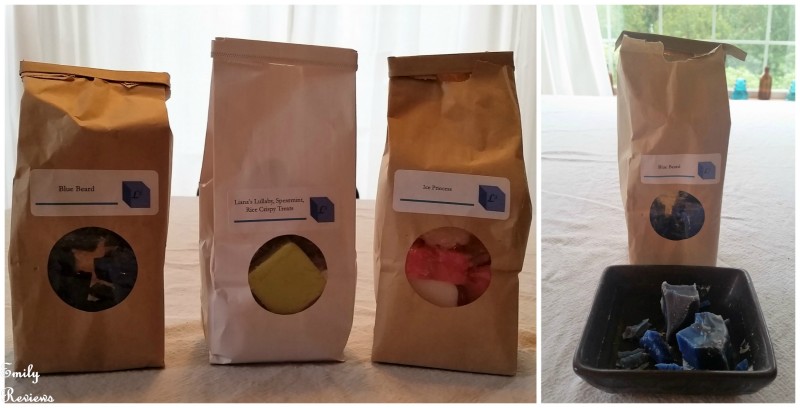 I chose the scent Blue Beard to start with. It is made with Jennifer's Blue Sugar, Pistachio and Savory Bakery scents. It has a clean masculine smell. I cut pieces about the size of a large gumball and placed them in several wax warmers. Within about 15 minutes, my home smelled amazing!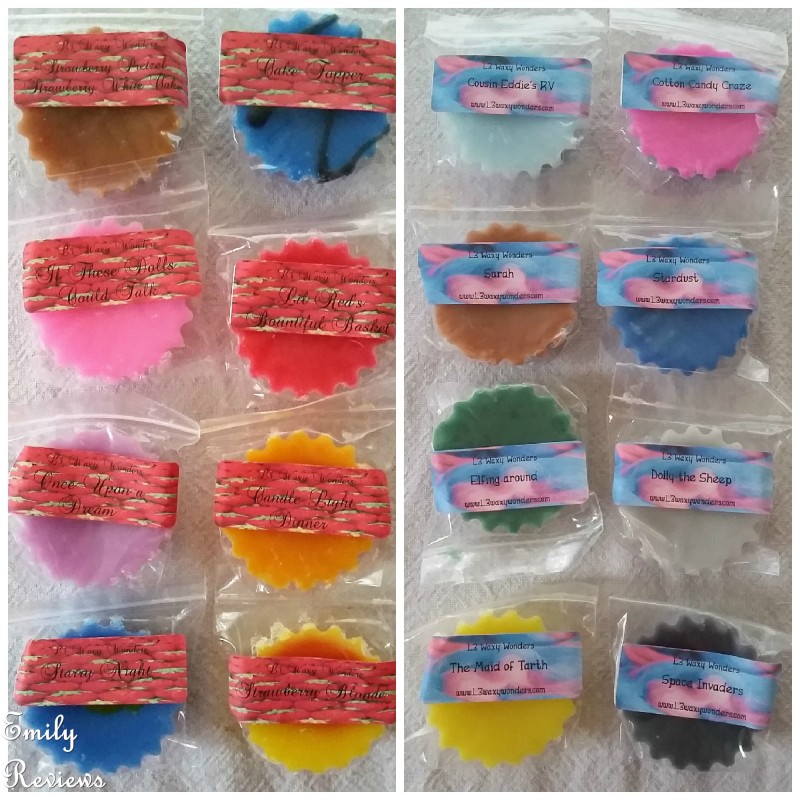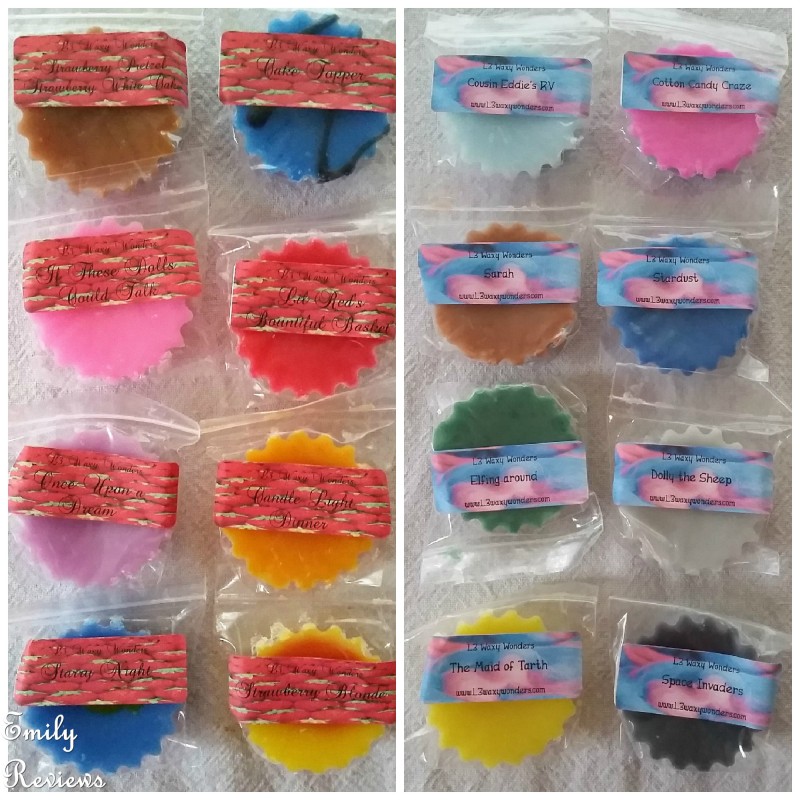 Some people only use their wax warmers occasionally. With sporadic use,  your wax melts will hold a fragrance for a long time. I prefer strong scents and continuous use, so I change my wax warmers often.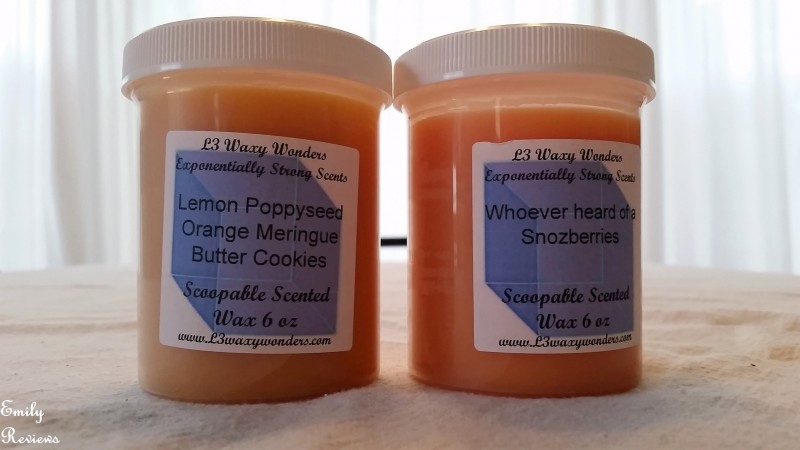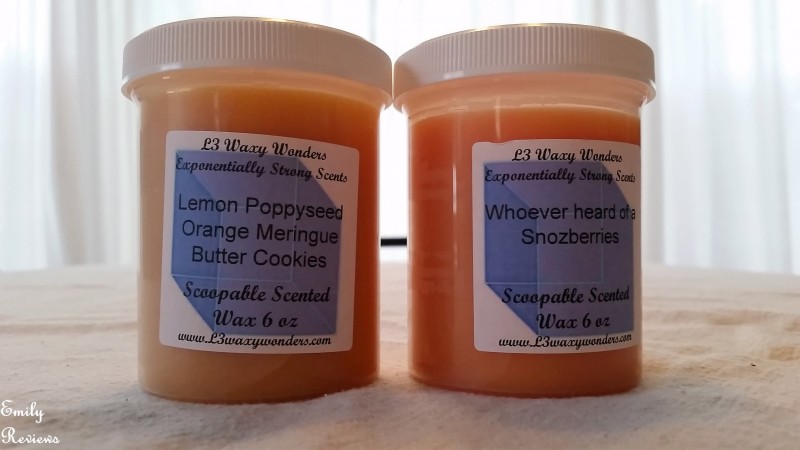 I am impressed with L3 Waxy Wonders! They are my new favorite wax melts.
L3 Waxy Wonders has a couple great sales coming up-
Black Friday Sale November 23-26
Chunks- $2.00 to $16.50 depending on the quantity
Single Chunks will be 2.00 each (discounted .65 from normal price)
Small bags of chunks will be 8.25 (discounted 1.75 from normal price) all four chunks will be the same blend
Large bags of chunks will be 16.50 (discounted 3.45 from normal price) all 9 chunks will be the same blend
Admins Favorite Sampler- $20.00
15 of our admin's top favorite L3 scents. Samplers normally come with 12 scents this black Friday sale comes with 3 free!
Mini Pies- $4.00
4-5 ounce mini pies. These look just like our regular pies but smaller
Cyber Sunday November 27th-28th
Gift Card Sale
25.00 Gift Card for 22.00
50.00 Gift Card for 42.00
75.00 Gift Card for 60.00
Please note: Gift cards cannot be combined with coupon codes as only one code can be used at a time. Gift cards will be emailed within 24 hours.
For a complete gift idea, give L3 Waxy Wonders and a wax warmer. The recipient will think of you every time they use it.
Buy It: Please visit the L3 Waxy Wonders website to see the great selection of products they offer and convenient shopping locations.
Connect: Don't forget to follow L3 Waxy Wonders on facebook and  instagram for the latest product announcements and special offers.
WIN IT: One winner is going to receive a $100 Gift Code to L3 Waxy Wonders. This is a US giveaway and it is scheduled to end on 11/21/2016.



Hello, my name is Laurie. My family and I live near the Oregon coast. When we aren't at work, in school, or on the volleyball court, we enjoy traveling, cheering for our favorite sports teams, playing outdoors, and checking off items on our bucket list. We are lucky in that both sets of our parents, as well as our siblings and their families, live within an hour of us. We get together often to help one another out, celebrate milestones, and go on adventures together.
This post currently has 8 responses.