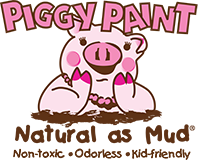 Thank you to Piggy Paint for providing me with product in exchange for this honest blog review. All opinions are 100% my own.
Today, I get to share one of my favorite cosmetic brands with you, Piggy Paint! Piggy Paint nail polish is as natural as mud!  It is a water-based formula that is odorless and hypoallergenic. Piggy Paint is free of formaldehyde, toluene, phthalates, biphenyl A, ethyl acetate and acetone.
Piggy Paint recently sent the girls and I products to try. We received four nail polish colors- Sometimes Sweet, Blueberry Patch, Forever Fancy, and Tutu Cool. We also received a Topcoat, Nail Polish Remover, and Princess 3-D Nail Art decals.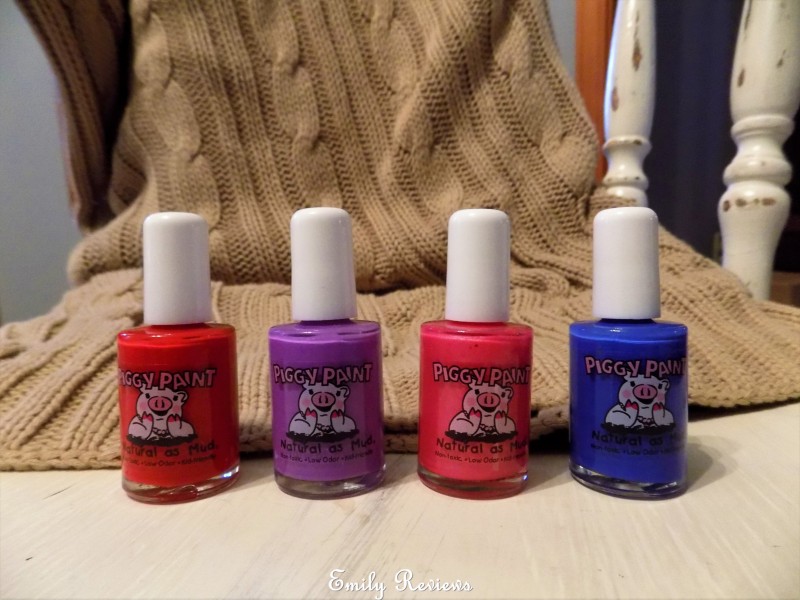 We love Piggy Paint nail polish colors. They have every color under the rainbow. Their colors are beautiful and age appropriate.
Piggy Paint Manicure/Pedicures will last for a few days. If you want them to last longer, I really suggest getting one of the Piggy Paint topcoats. When you are ready for a fresh polish, use Piggy Paint Nail Polish Remover to remove old polish and to remove excess oils on your nails. Removing excess oils will help your polish last longer. Piggy Paint Nail Polish Remover is low odor and eco-friendly. It is free of acetone.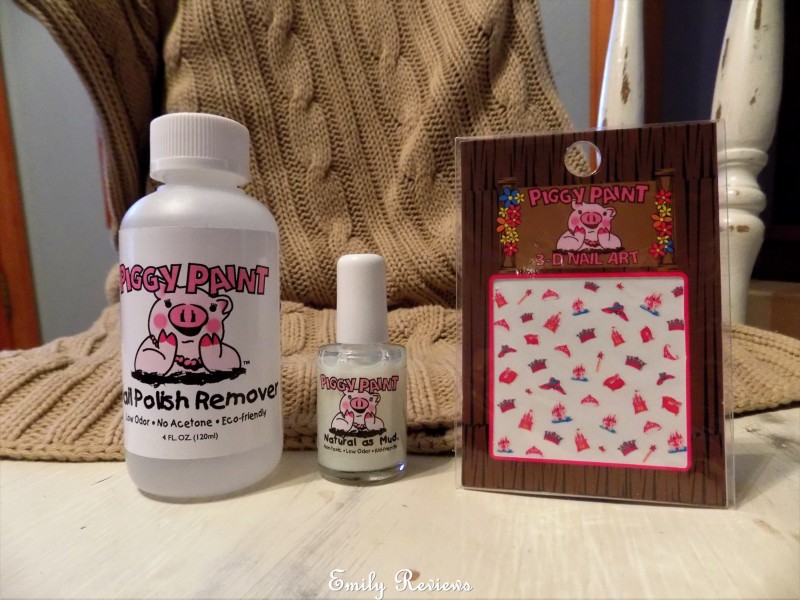 My daughters and I have been using Piggy Paint nail polish for five years now. I have to tell you about our first experience with Piggy Paint. My daughters were almost 5 and 2.5 years old. My husband had been away on a trip for almost a week. The girls were missing daddy big time. Nothing was making them happy. I decided to set up a manicure station for them and treat them to getting their nails done. We were sitting at a plastic kiddy table. I jumped up to answer the phone and my leg hit the table. The entire table flipped over including the brand new bottle of RED (Sometimes Sweet) Piggy Paint. The glass bottle hit the wall (hard) and shattered. We had red nail polish on the walls, the girls, their table, and our light colored carpet. We all started crying! I remembered that I had read that Piggy Paint was water soluble if caught right away. I grabbed a towel, got it wet, added a bit of dish soap and began praying and scrubbing. Guess what?! It came out of the carpeting, off the walls, off the table, and off of my little girls. Isn't that amazing?! I have been a loyal fan of Piggy Paint ever since then.
I really can't say enough good things about Piggy Paint. I am so glad we have a safe option for our nails.
Right now, Piggy Paint nail polish is offering free shipping on online orders over $20. See website for details.
Buy It: Please visit the Piggy Paint website to see the great selection of products they offer and convenient shopping locations.
Connect: Don't forget to follow Piggy Paint on facebook, twitter, and pinterest for the latest product announcements and special offers.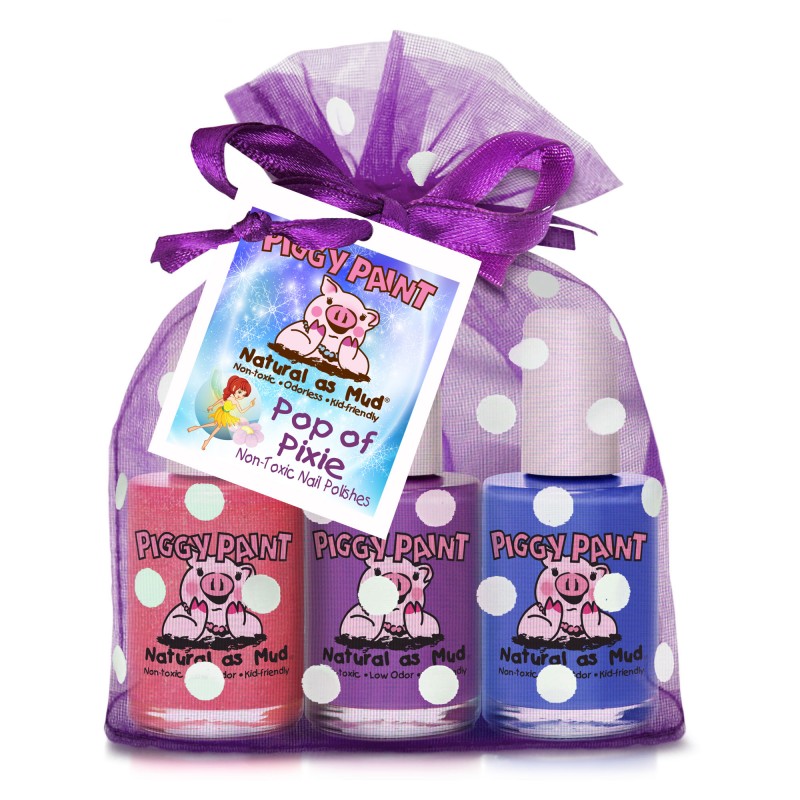 WIN IT: One winner is going to receive a Piggy Paint POP of Pixie Gift Set. This is a US giveaway and it is scheduled to end on 12/18/2016.



This post currently has 6 responses.