Quarto Knows children's books were sent for my review. All opinions are my own.
I have a lot of nieces and nephews, so I hand out a lot of children's gifts over Christmas. I always try to get each child one toy and at least one book. I like the idea of giving books as gifts because it helps kids to feel like books are something to be excited about.
Quarto Knows has a large collection of books for kids of various ages, that cover a wide range of topics. I am excited to be gifting Quarto Knows books to several children in my family this year. Here are a few of the books that I picked out: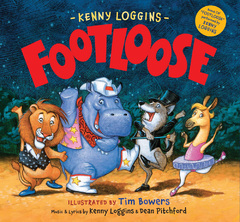 Footloose by Kenny Loggins is a new release, and it comes with a bonus CD. The book is about a zookeeper and how he joins the animals for an all-night dance party. Any child who enjoys music and animals will be drawn to this book. My sister's 6-year-old has really taken to music recently, and has been requesting some of his children's CD's to listen to in the car. I know he will be excited about the CD that comes with this one!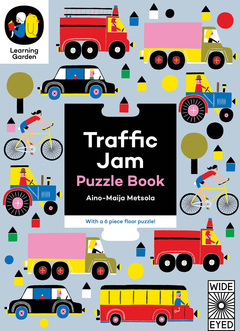 Traffic Jam by Aino-maij Metsola is a puzzle book in board-book form with a 6-piece floor puzzle. This is great for little ones who are interested in cars and it introduces the concepts of in front of and behind, making it educational.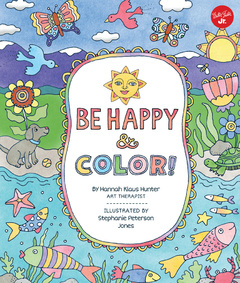 Be happy and color by Hannah Klaus Hunter is a book for children but the style reminds me a bit of adult coloring books. It has a lot of nature scenes, and some mandala designs, and so on. It's a great in-between stage for kids who find traditional children's coloring books a bit too young for them, but who aren't quite ready for the really intricate designs of an adult coloring book yet.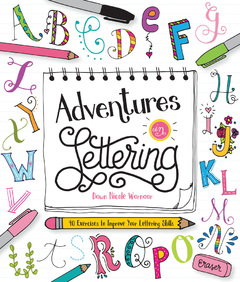 Adventures In Lettering by Dawn Warnaar is one that I am excited to give my 10-year-old niece. She spends a lot of time working on drawing and she is really good. I've noticed that she likes to doodle her name or other phrases as well. I thought this book would be a neat way for her to gain inspiration or learn new techniques for doodling or drawing words or phrases.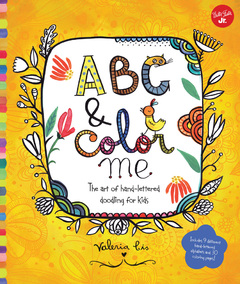 ABC & Color Me by Valeria Cis is another one that will be going to my niece. It focuses on hand-lettering as well. Between these two books she will have all kinds of new ideas for doodling!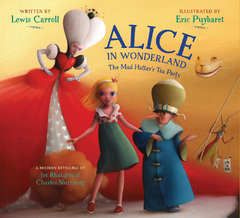 Alice In Wonderland: The Mad Hatter's Tea Party by Lewis Carol is a newly-released children's picture book. This classic story captured my imagination and curiosity as a child. This new version has gorgeous illustrations that stay true to the fantastical nature of the story. I'm excited to share this favorite of mine with the next generation.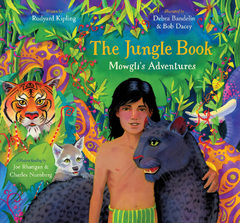 The Jungle Book: Mowgli's Adventures by Joe Rhaigan and Charles Nurnberg. I missed out on being introduced to The Jungle Book as a young child. I saw the movie as an older teenager. However, Ryan liked it as a child and our nephew was excited when the new movie version came out earlier this year. He got to see it in the theater and he's mentioned the movie to us a few times since then. I thought getting him this newly released book would be a great gift.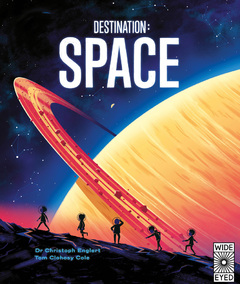 Destination: Space by Christoph Englert is going to Ryan's 6-year-old nephew Gabe. I think Gabe was about two when he became really fascinated by the moon. He also likes airplanes, planets and stars. He has a light-up moon that hangs on his wall, and the glowing stars and planets on his ceiling. I know that Destination: Space will capture his imagination, as it takes you on a "trip" through the solar system.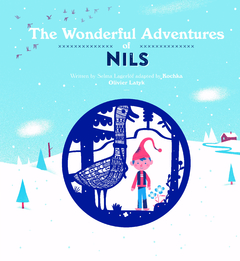 The Wonderful Adventure of Nils follows a boy named Nils as he is shrunk down to the size of a thumb and travels across Sweden from the Baltic to the frozen north. I was always interested books, shows or movies that showed people being shrunk really small, or blown up really big. I thought that concept paired with a pretty setting that kids (at least the ones in my life) aren't very familiar with was a neat concept.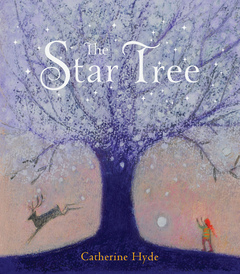 The Star Tree by Catherine Hyde is an absolutely gorgeous book. It takes place at midnight on midsummer's eve and a girl named Miranda's night-light goes out. She climbs up on her rocking horse and makes a wish, which leads to a magical adventure. The story is sweet and calming making it a great before-bed book.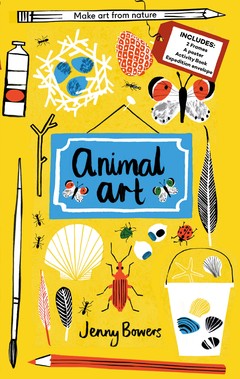 Little Collectors: Animal Art is another one that I am excited to give my 6-year-old nephew Gabe. He loves picking up rocks, shells and other trinkets that he finds in nature. This book is designed for kids who are interested in collecting bits of nature and learning about them.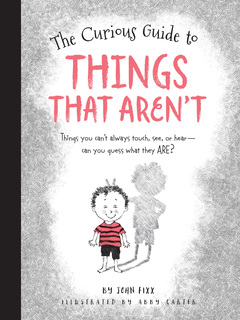 The Curious Guide To Things That Aren't by John Fixx. This book is designed to help discuss things that we experience but cannot see. For example, what caused that noise in the other room? Or why did the door slam shut even though nobody was there to shut it? It's natural for children to struggle to understand things that they cannot see, and this book aims to provoke discussion about things like wind, shadows, and more. It's a great way to encourage kids to use logic and reasoning skills to determine the cause of that bump in the night.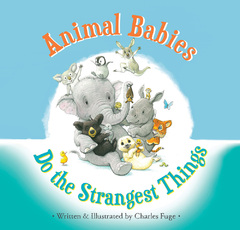 Animal Babies Do The Strangest Things will please any child who loves small animals. Isn't that all kids? This book covers the unique and similar aspects of a wide range of animals. It's adorable and educational and it includes rhymes that make it a fun read.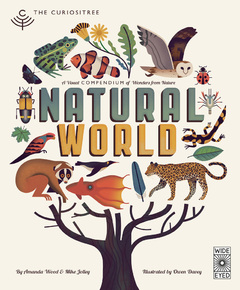 Natural World by AJ Wood is a book for older kids who are interested in animals or science in general. It discusses how plants and animals have adapted to increase their chances of surviving. It can help explain why plants and animals look and behave the way that they do. It comes with a wall poster as a fun bonus.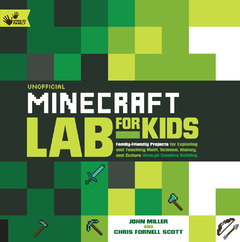 Unofficial Minecraft Lab For Kids is a great choice for kids interested in Minecraft. I actually have multiple kids in my family who are obsessed with Minecraft so I haven't decided who this copy will be going to. It has fun project ideas that encourage learning in math, science history and culture all through building.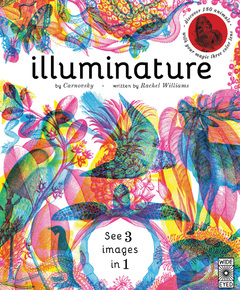 Illuminature by Rachel Williams stands out as unique from the first glance. It comes with a three-colored disc lens that illuminates each page with gorgeous colors. Each lens makes different portions of the design stand out, so you can see what a scene would look like at night with one lens, what it looks like in daylight with another and use the third lens to reveal the plant life in the scene. Nothing quite compares to a book that gets kids engaged using their hands and a fun and unique tool.
Visit the Quarto Knows website to see all kinds of other books for kids (and some for adults, too!).
Win it: A set of 5 books from Quarto Knows including:
Footloose
The Curious Guide To Things That Aren't
Animal Babies Do The Strangest Things
The Wonderful Adventures Of Nils
The Star Tree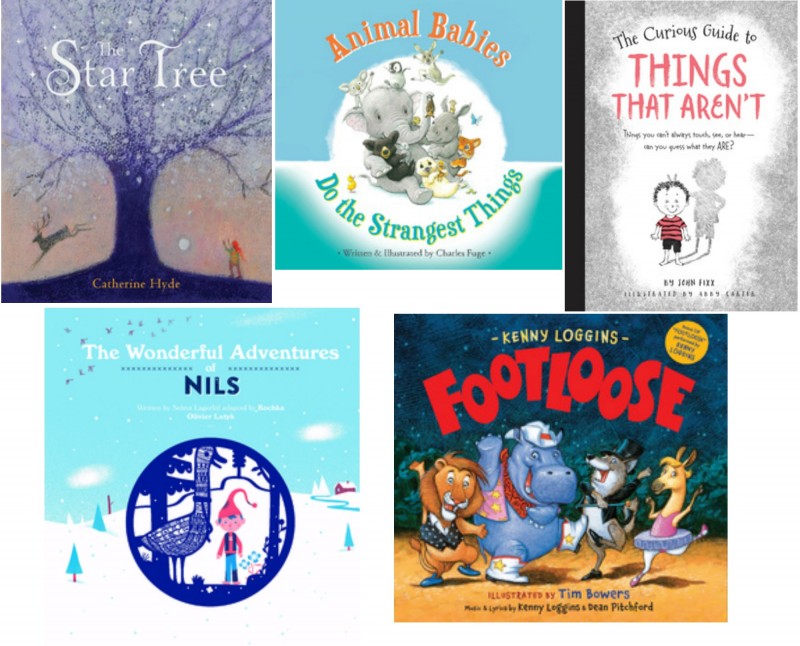 To enter: Fill out the GT form below by 11:59pm EST on 11/23/2016. Giveaway is open to the US.


Hi there! I am Emily Evert, the owner of Emily Reviews. I am 28 and live in a small town in Michigan with my boyfriend Ryan and our two pugs. I have a large family and I adore my nieces and nephews. I love reading memoirs, and learning about child development and psychology. I love watching The Game of Thrones, Teen Mom, Sister Wives and Veep. I like listening to Jason Isbell, John Prine, and other alt-country or Americana music. I created Emily Reviews as a creative outlet to share my life and the products that I love with others.
This post currently has 3 responses.