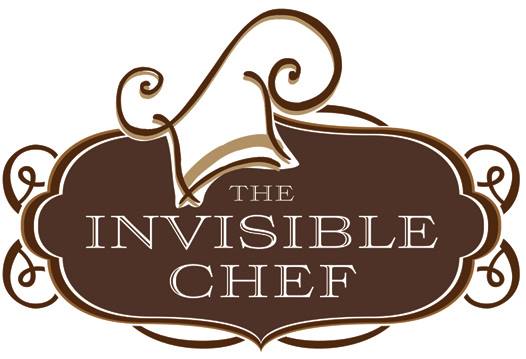 Thank you to The Invisible Chef for providing me with product in exchange for this honest blog review. All opinions are 100% my own.
I bake most of my goodies from scratch, but when I am in a hurry or needed inspiration, I turn to The Invisible Chef. I have been using The Invisible Chef baking mixes for about 4 or 5 years. I have served their goodies at impromptu family gatherings. I have turned to them those nights when we HAD to have a sweet treat. I have also gifted both the baking mixes and baked goods to friends and family. I have come to trust and rely on The Invisible Chef baking mixes.
The Invisible Chef baking mixes are made with wholesome high-quality natural ingredients. Many of the kits only require you supply one or two fresh wet ingredients. Step by step instructions are given on each box. You will also find Chef's Tips on each box with additional ingredients that can be added if you chose to.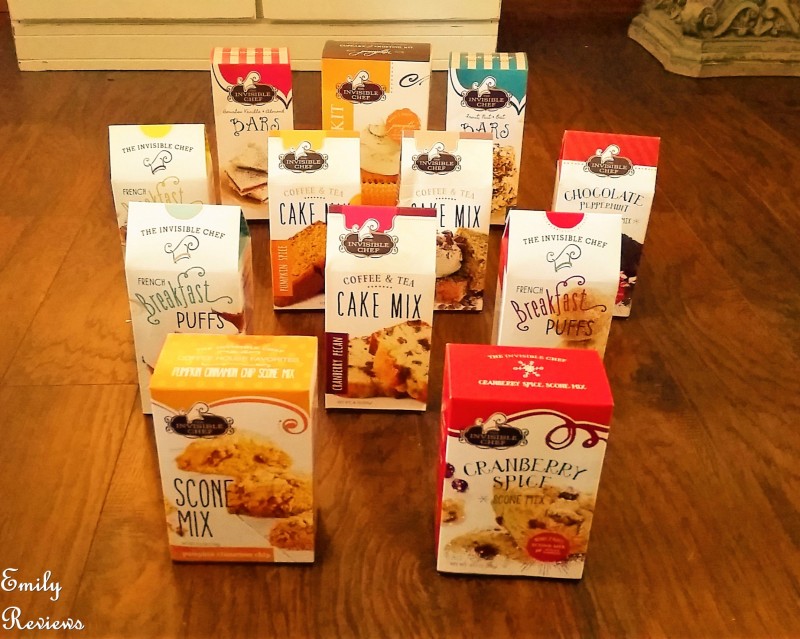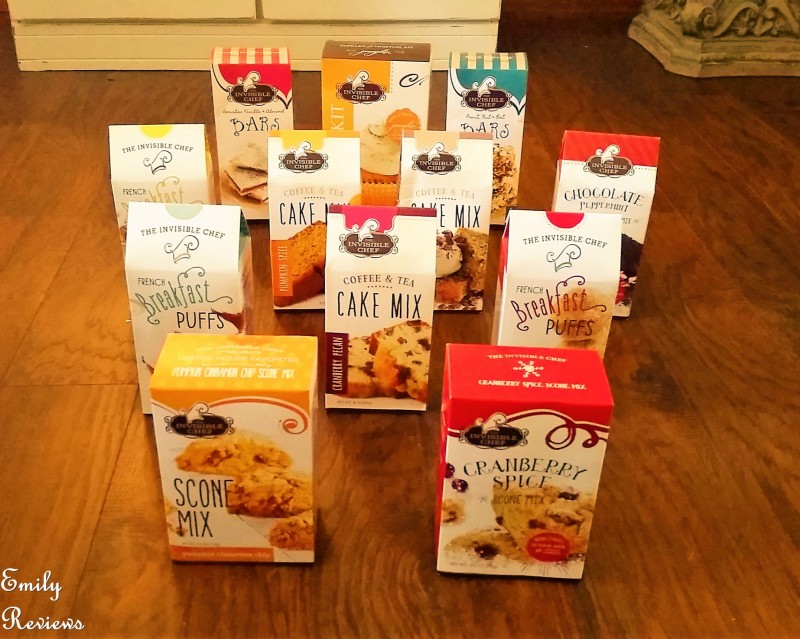 For my review, I received a generous collection of The Invisible Chef baking mixes. Some of them were "old" favorites and some of them were new to us. Two of the new ones that caught my attention were the Salted Caramel Macchiato Breakfast Puff and Jelly Belly Swirl Cake Baking Mix.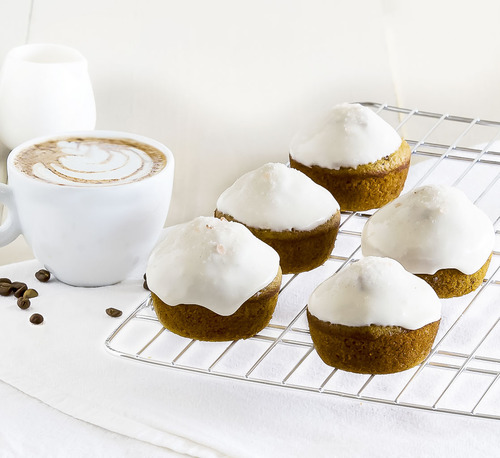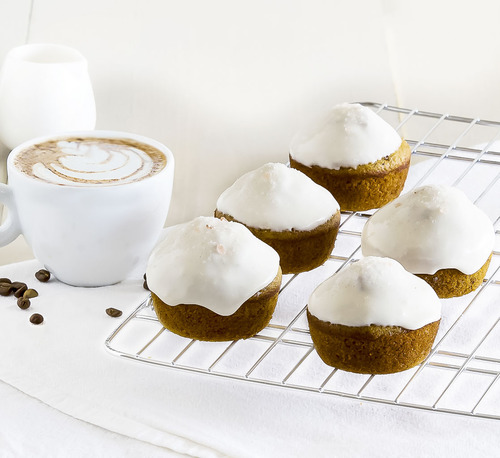 My husband loves Salted Caramel Macchiatos. The Invisible Chef offers Salted Caramel Macchiato Breakfast Puffs. They are an espresso flavored donut/muffin topped with a salted caramel glaze. Oh my! As soon as he returns from his trip, I am going to surprise him with these.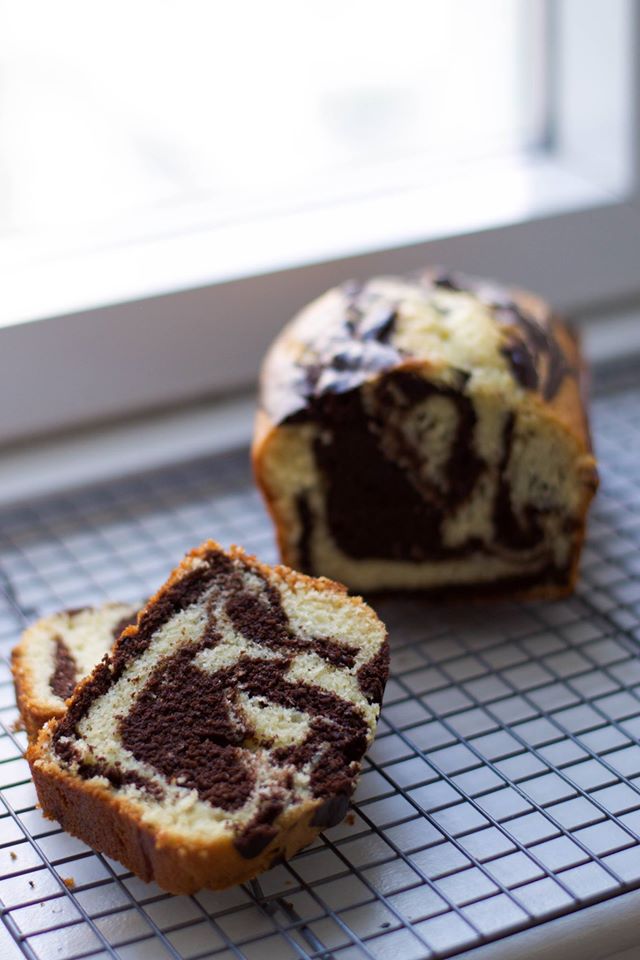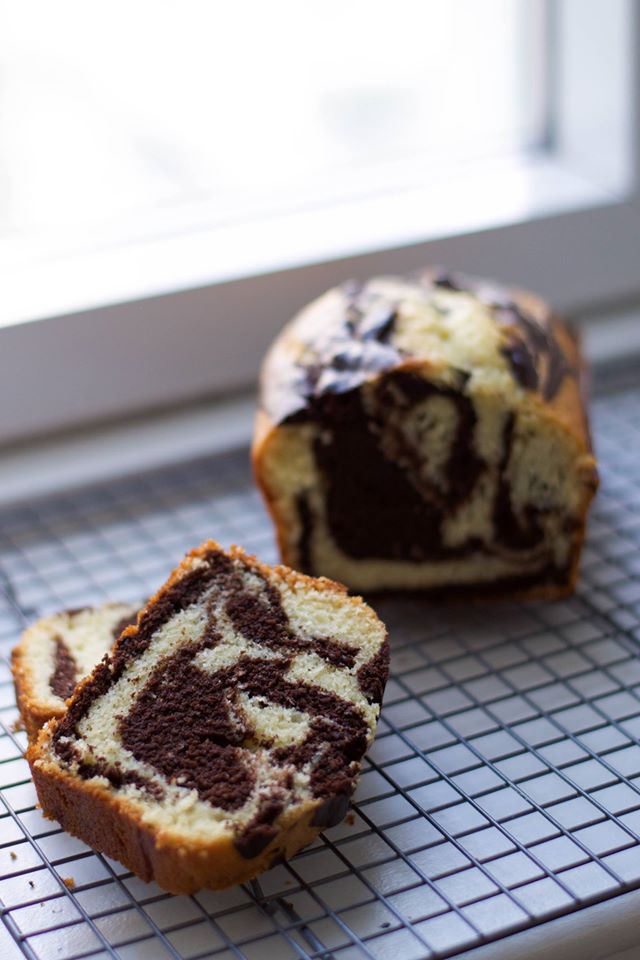 The Invisible Chef has a new line of Jelly Belly baking mixes. The Swirl Cake Baking Mix is a classic combination of peppermint and chocolate. Step-by-step directions show you how to create that fun swirl in your cake.
Are you worried about these kits being complicated? Don't worry, they are super easy! My daughters are 7.5 and almost 10 years old. They have NO problems making these kits all by themselves. I have come inside from working out in the garden and found that they had completely baked a kit….and they were delicious!
The Invisible Chef baking mixes make a great gift. If you want to do something a little more personal, you could buy a pretty baking dish, bake one of The Invisible Chef baking mixes and gift the entire thing. The recipient will know you put time and love into their gift.
Buy It: Please visit The Invisible Chef website to see the great selection of products they offer and convenient shopping locations.
Connect: Don't forget to follow The Invisible Chef on facebook, twitter, and instagram for the latest product announcements and special offers.
WIN IT: One winner will receive a Mixing Bowl, Spatula (engraved The Invisible Chef), and 2 Holiday Mixes by The Invisible Chef. This is a US giveaway and it is scheduled to end on 11/20/2016. There is a second invisible chef giveaway going on here at Emily Reviews for .



Hello, my name is Laurie. My family and I live near the Oregon coast. When we aren't at work, in school, or on the volleyball court, we enjoy traveling, cheering for our favorite sports teams, playing outdoors, and checking off items on our bucket list. We are lucky in that both sets of our parents, as well as our siblings and their families, live within an hour of us. We get together often to help one another out, celebrate milestones, and go on adventures together.
This post currently has 8 responses.