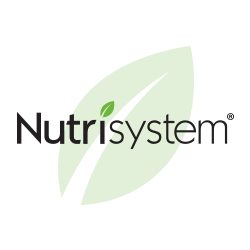 Thank you to Nutrisystem for providing me with products in exchange for this honest blog review. All opinions are 100% my own.
Last week, I shared with you a few tips to cope when you aren't feeling well.  I hadn't been feeling well for a week. I thought I was getting better, but I was wrong. It took another week of rest for me to completely recover from the crud. Today I feel great. Due to being inactive for two weeks, I didn't have any measurable changes this week.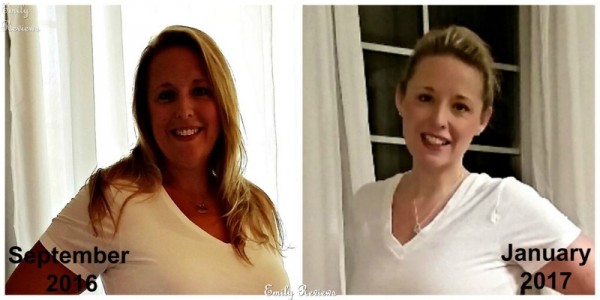 For the last three months, I have taken a weekly full-body photo to chart my progress. I was looking at the difference in my face from the first week and this week. Wow! I thought my face was starting to slim down but wasn't sure. Seeing results in photos, make it real for me.
With the Nutrisystem Uniquely Yours plan, you get to have a Flex-Dinner once a week. The purpose of this is to help you learn how to make healthy, nutritious and portion controlled meals. Your Flex-Dinners need to include one SmartCarb serving (healthy carbohydrates) and two PowerFuel servings (proteins). You have the choice of preparing your Flex-Dinner in your home or ordering a meal that fits your needs while dining out. Whatever works best for you.
I prepare most of our meals at home. To keep things exciting, I turn to the Nutrisystem website for recipe inspiration. Today, I want to share a Flex-Dinner recipe that I am going to prepare this weekend, Salmon Burger with Herb Cream Sauce.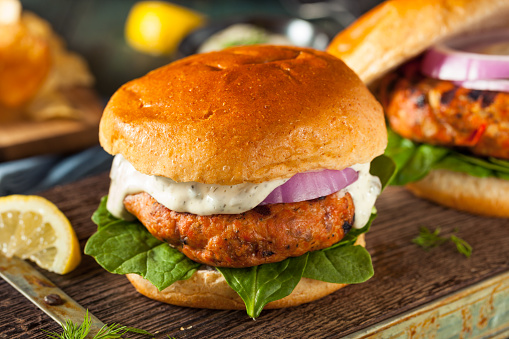 Salmon Burger with Herb Cream Sauce Ingredients-
Burger:
5 oz. uncooked salmon
¼ tsp. paprika
1/4 tsp. garlic powder
Pinch of cayenne pepper
Black pepper
Arugula, as desired
1 small whole wheat bun
Herb Cream Spread:
1 Tbsp. reduced fat cream cheese
1/2 Tbsp. nonfat Greek yogurt
1/2 Tbsp. lemon juice
1/4 Tbsp. fresh dill, chopped
1/4 Tbsp. fresh parsley, chopped
Directions-
Herb Cream Spread:
1. Mix all ingredients together
Burger:
1. Place salmon in a food processor until grounded.
2. Mix paprika, garlic powder, cayenne pepper and black pepper with the salmon.
3. Form a patty and place on an aluminum foil-lined baking sheet.
4. Broil on high for 3 minutes on each side.
5. Spread bottom half of bun with herb cream spread, followed by burger, arugula, and top bun.
The recipe above is for one Flex-Dinner. Obviously, if you are preparing this for more than one person, you will need to increase everything.
My family is going to love the Salmon Burger with Herb Cream Sauce. My mouth is already watering! Yummy!
Are you interested in learning more about Nutrisystem? Please visit the Nutrisystem website to see the great selection of products and programs they have to offer.
Don't forget to follow Nutrisystem on facebook, twitter, instagram and youtube for the latest announcements and special offers.



This post currently has 13 responses.