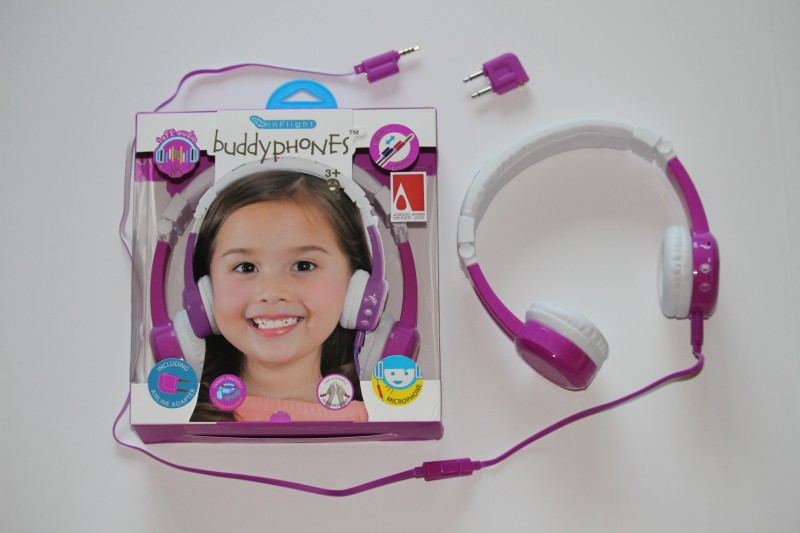 Thank you to onanoff for sending product for review in exchange for my honest opinion.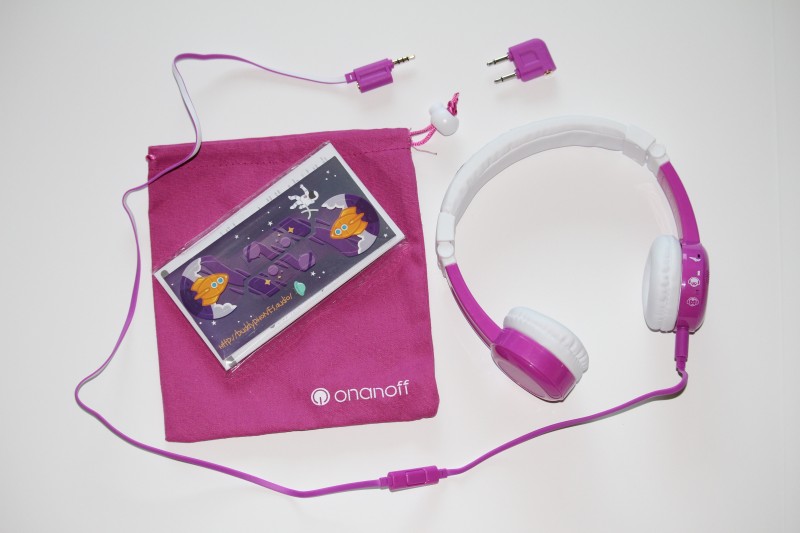 With technology becoming a part of every little person's life these days, I can really appreciate companies and products that work to keep our kids healthy while indulging in technology. BuddyPhones by onanoff are one of those products. BuddyPhones are volume limiting headphones made especially for children.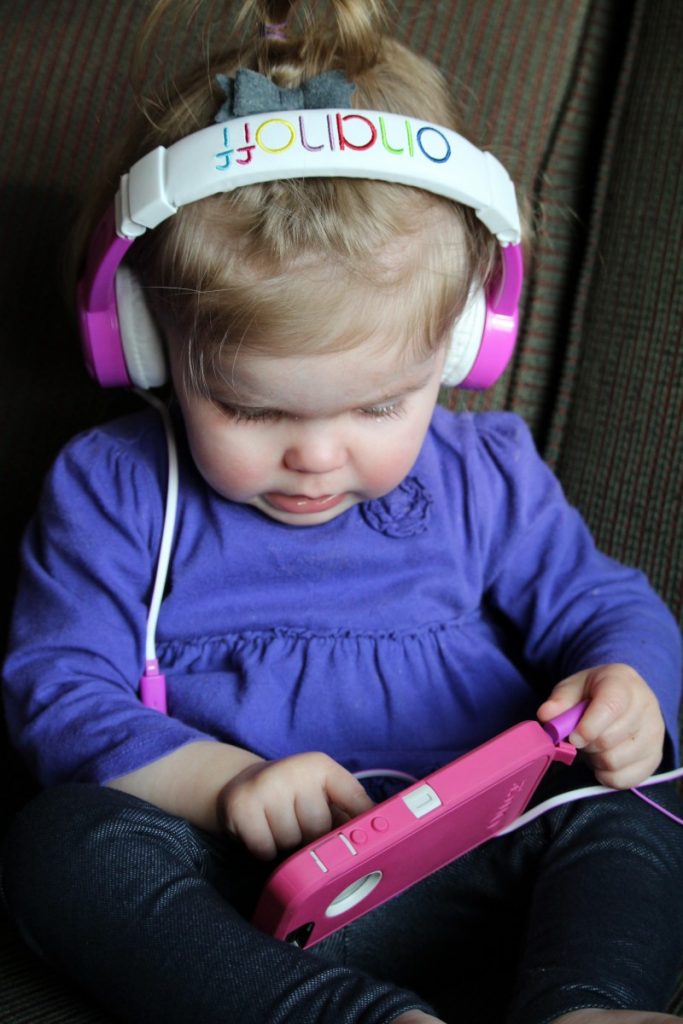 We try to strictly limit our 16 month old daughter's screen time. My husband and I both have smart phones, we have three TV's, and we also own an iPad. With all those screens around she is bound to get some screen time. We really try to limit time spent watching the iPad and smart phones, but sometimes it is nice to be able to allow her to partake in watching a video. Prime example: the 'Baby Shark' song on YouTube can bring her from tears to calm in seconds (way faster than mommy's cuddles alone!) after she gets hurt, or when I bring out the dreaded fingernail clipper! I was excited to let our daughter try the BuddyPhones so that if we don't want to hear 'Baby Shark' for the 100th time we can plug them in and allow her to listen safely.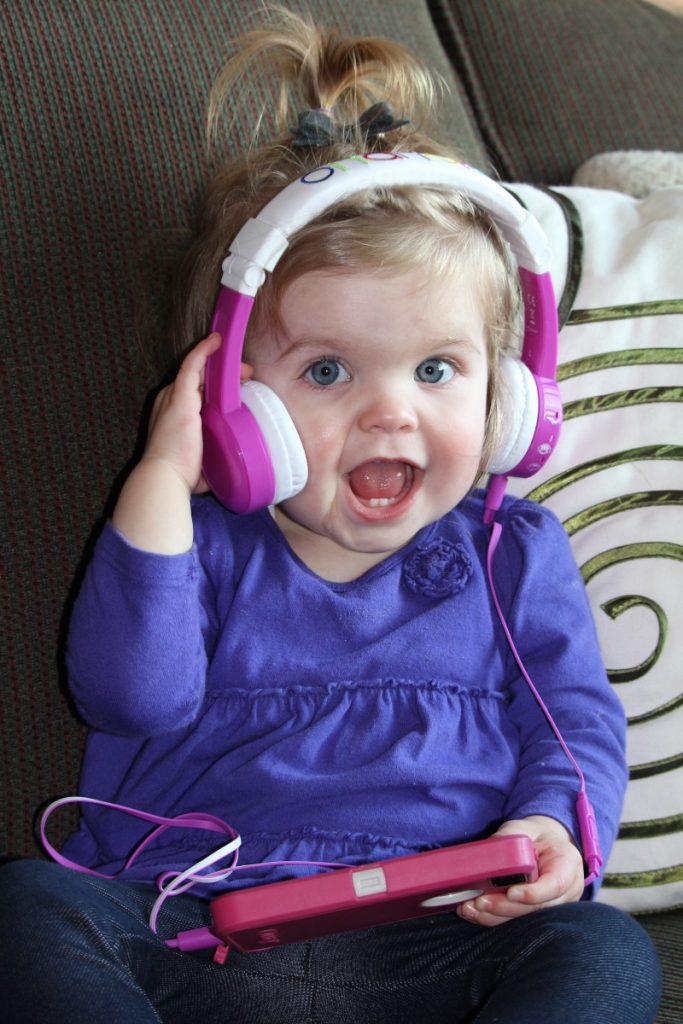 Some great features of the BuddyPhones InFlight:
Three sound level settings: 75, 85 and 94 decibels
Durable, flexible and adjustable
Come in four different colors
Comes with designed decal stickers as well as blank ones so kids can create their own
Anti-allergic, soft, comfortable earpads
In-line microphone with answering button
BuddyCable for sharing with up to four devices
Compact design fits conveniently into small handbags and carry-ons for traveling
Travel bag included
Comes with airline travel adapter
Detachable cable for less entanglement hazard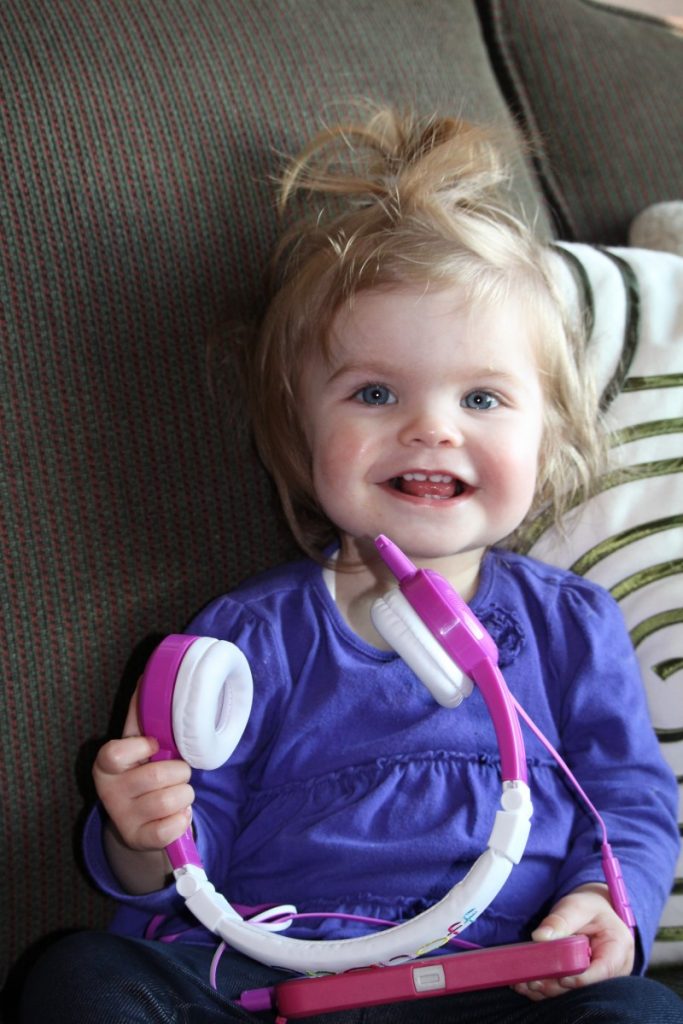 Since she had never worn headphones before, she wasn't so sure about them at first. After a couple times of taking them off and putting them back on they didn't seem to bother her. I am sure an older child would have no problem with them. BuddyPhones are made for children age 3 and older, however we had no problem with our 16 month old using them (supervised) for a short period of time.
Buy It: Head over to onanoff to see for yourself the great selection of products they offer. Use THIS LINK and the code ONANOFF1 to get 10% off your BuddyPhones order!
Connect: Don't forget to like them on Facebook and follow them on Pinterest for all the latest news and promotions.
Win It: onanoff is generously offering one of our lucky readers a BuddyPhones of their own. The giveaway is open to US only. The giveaway will end April 24th, 2017. For your chance to win, enter the Giveaway Tools below. Good luck!



Hi, my name is Asha. I am 34-years-old and am a nurse by profession. Right now I am battling Breast Cancer. My husband and I have been married for 8 years and together we have a sweet seven-year-old daughter, a fun four-year-old son, and a lovable bunny named Caramel. I enjoy spending time with family, taking photographs, scrapbooking, hunting, fishing, cooking and gardening.
This post currently has 3 responses.