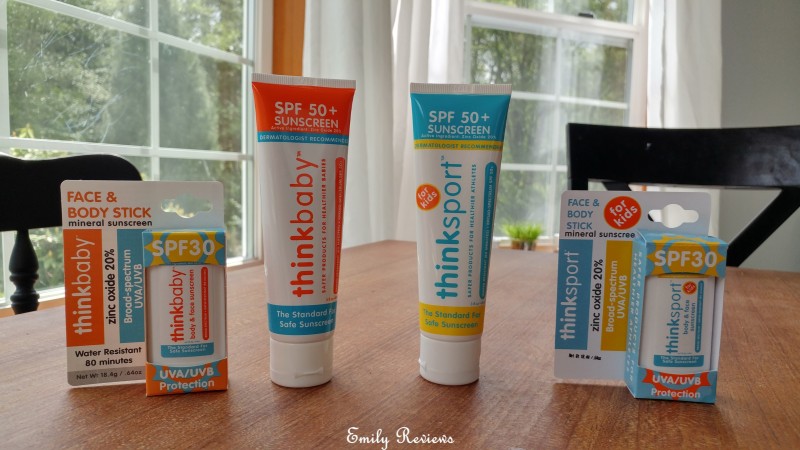 Thank you to Thinksport & Thinkbaby for providing me with products in exchange for this honest blog review. All opinions are 100% my own.
I am very particular what sunscreens I get for my family! There are only a few brands I trust. Thinksport & Thinkbaby are on my "trust list".
Thinksport & Thinkbaby Safe Sunscreens are the FIRST sunscreen to pass Whole Foods Premium Care Requirements. They are top rated by EWG with a rating of 1. Thinksport & Thinkbaby Safe Sunscreens are free of biologically harmful chemicals. They have the highest SPF, Broad-spectrum UVA and UVB protection available.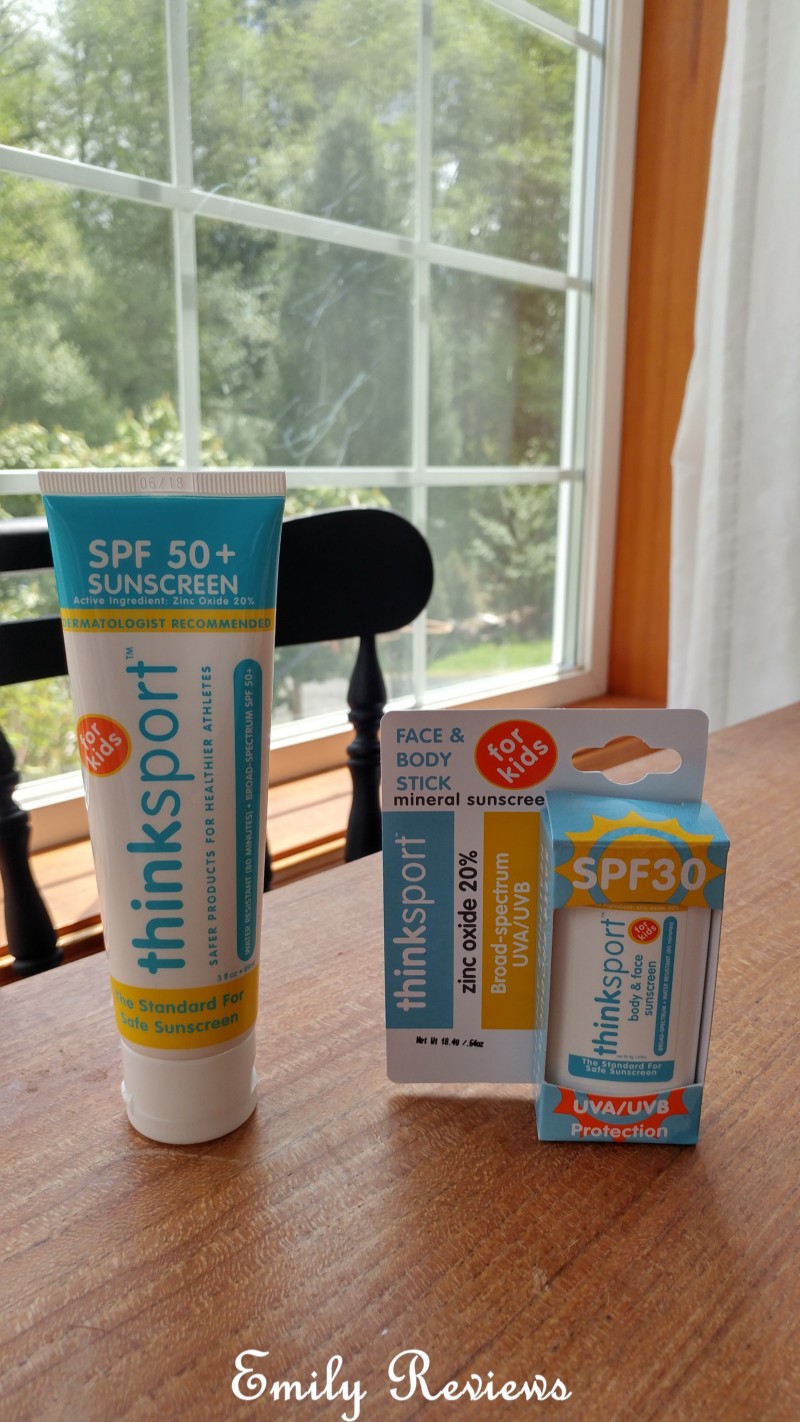 I get the Thinksport and Thinkbaby safe sunscreen lotions and sunscreen sticks. I like using the lotion on our bodies and the sticks on our face. The sticks make it easy for my young daughters to apply sunscreen on their faces without getting lotion in their eyes.
I appreciate the way Thinksport & Thinkbaby Safe Sunscreens feel on my skin. They are easy to apply, go on smoothly and don't leave a shiny or greasy residue. They make my skin feel hydrated and fresh.
Thinksport & Thinkbaby Safe Sunscreens start working the minute you put them on. You don't need to apply and then wait 30 minutes before going out in the sun, like other sunscreens. Thinksport & Thinkbaby Safe Sunscreens are water resistant for up to 80 minutes.  As per the package instructions, for best results reapply sunscreen every two hours.
Thinksport & Thinkbaby are members of the Safe Cosmetic Campaign Compact and a founding member of Sun Safety Coalition.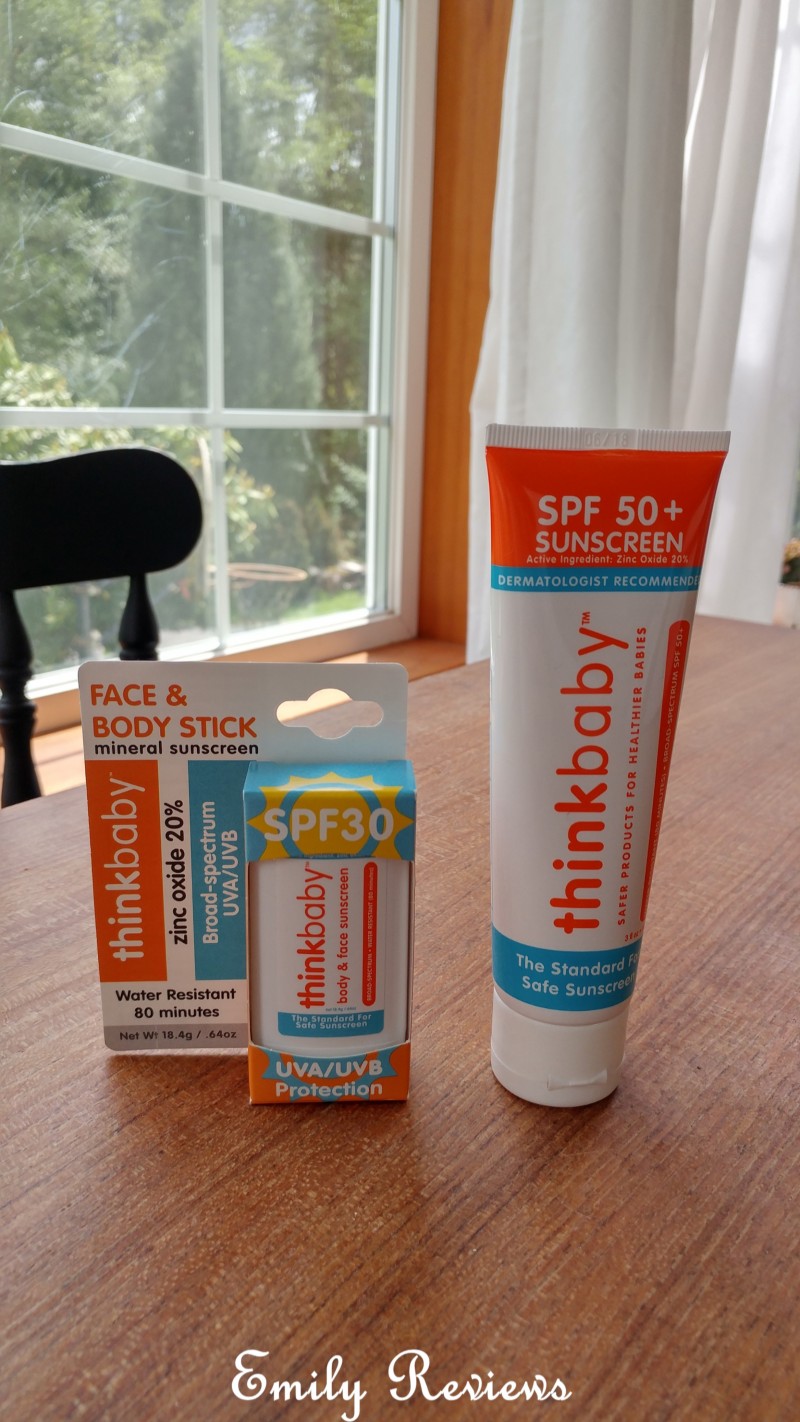 Buy It: Please visit the Thinksport website to see the great selection of products they offer and convenient shopping locations.
Connect: Don't forget to follow Thinksport on Facebook, Twitter, and Pinterest for the latest product announcements and special offers.
WIN IT: One winner is going to receive a 3oz tube of Thinkbaby Safe Sunscreen SPF 50+. This is a US giveaway and it is scheduled to end on 6/01/2017.



This post currently has 7 responses.