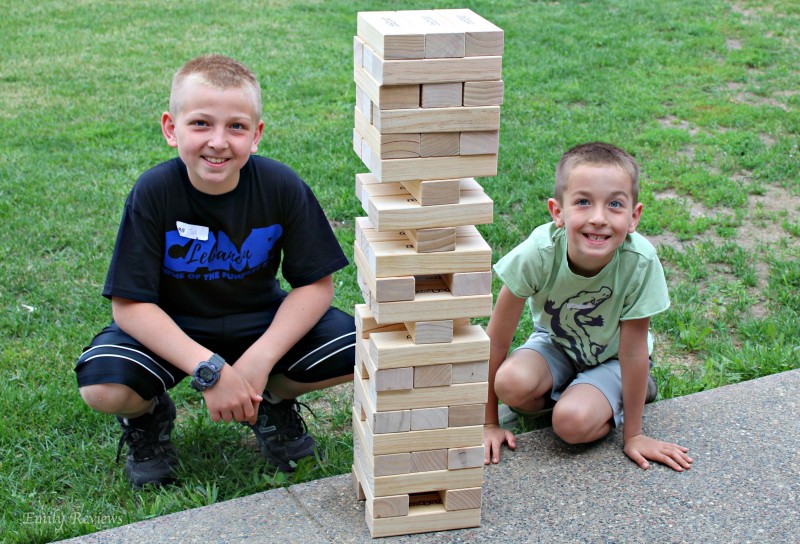 I received the GoSports Giant Toppling Tower to facilitate this review.  All opinions are my own.
Our family loves playing games all throughout the year.  Whether a board game, card games, outdoors or in, playing games is a fun way to pass the time.  With Summer, comes backyard BBQs, camping, and lots of outdoor activity.  So we were on the hunt for exciting new games that can be utilized outdoors.  Of course, GoSports had just the thing!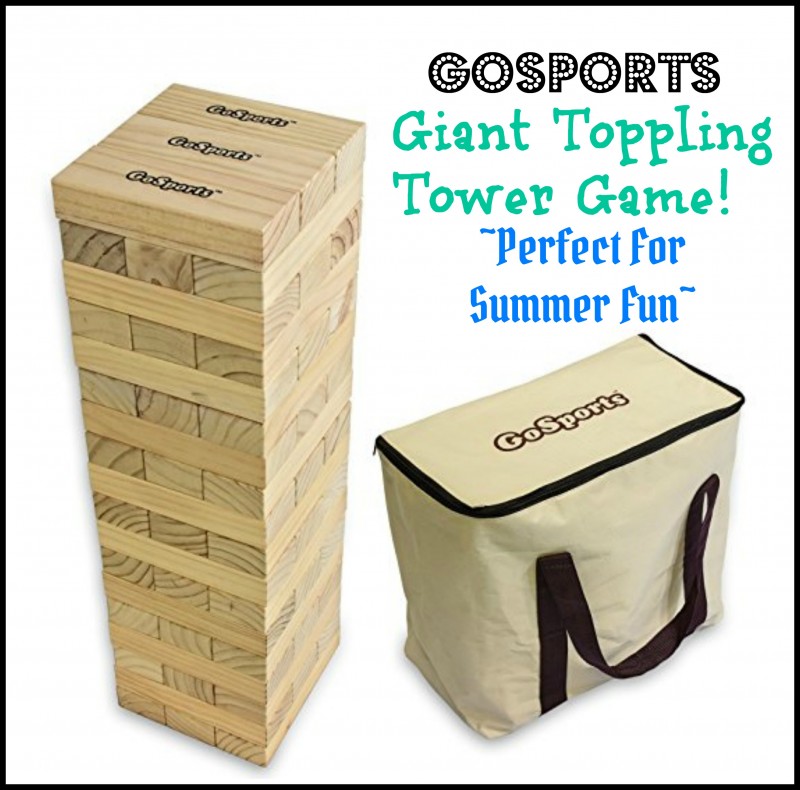 We all know the popular wooden block stacking game from childhood but GoSports has put a whole new twist on it.  Enter Giant Toppling Tower With Bonus Rules.  This game set comes compete with features including:
Generous In Size
54 Total Blocks To Total 18 Rows
Custom Dry Erase Rules Board
Zippered Canvas Carrying Bag
Lifetime Warranty & 100% Satisfaction Guarentee
We first saw this Giant Toppling Tower Game in person at a local event.  Our kids immediately fell in love and played several games with a gentleman who was also attending.  They had so much fun that I just had to get our very own set so they could continue to play at home.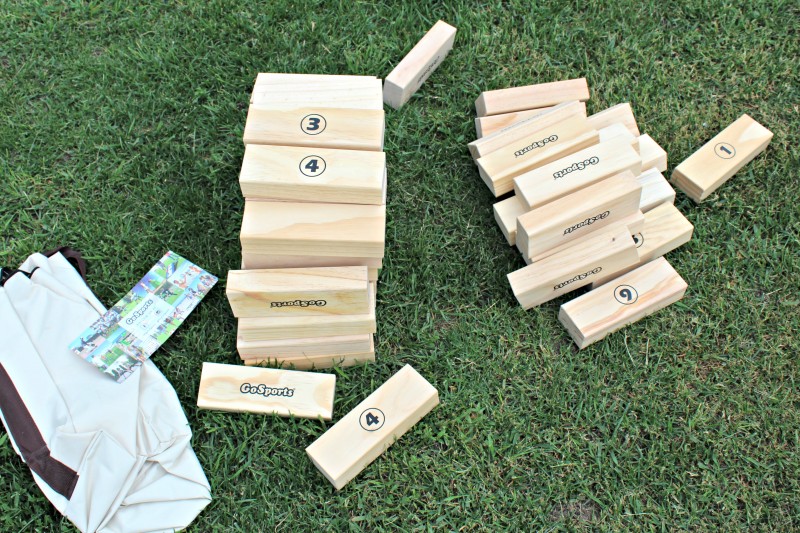 The box that this game came in was quite heavy, obviously, since it contained 54 large wooden blocks.  So we tipped it upside down and emptied the contents so we could start assembling and play.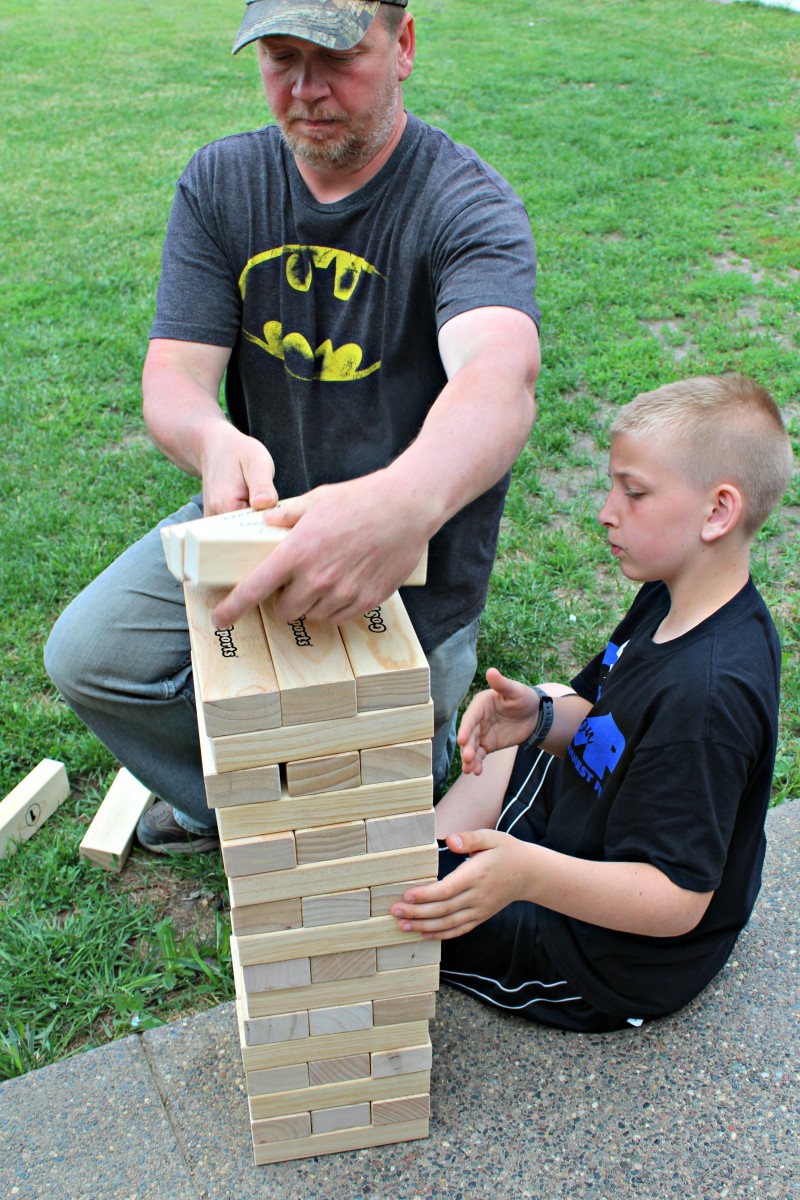 Setting up our tower for play was simple and fast.  Working as a team, we quickly had the 18 row tower ready for play in just a couple of minutes.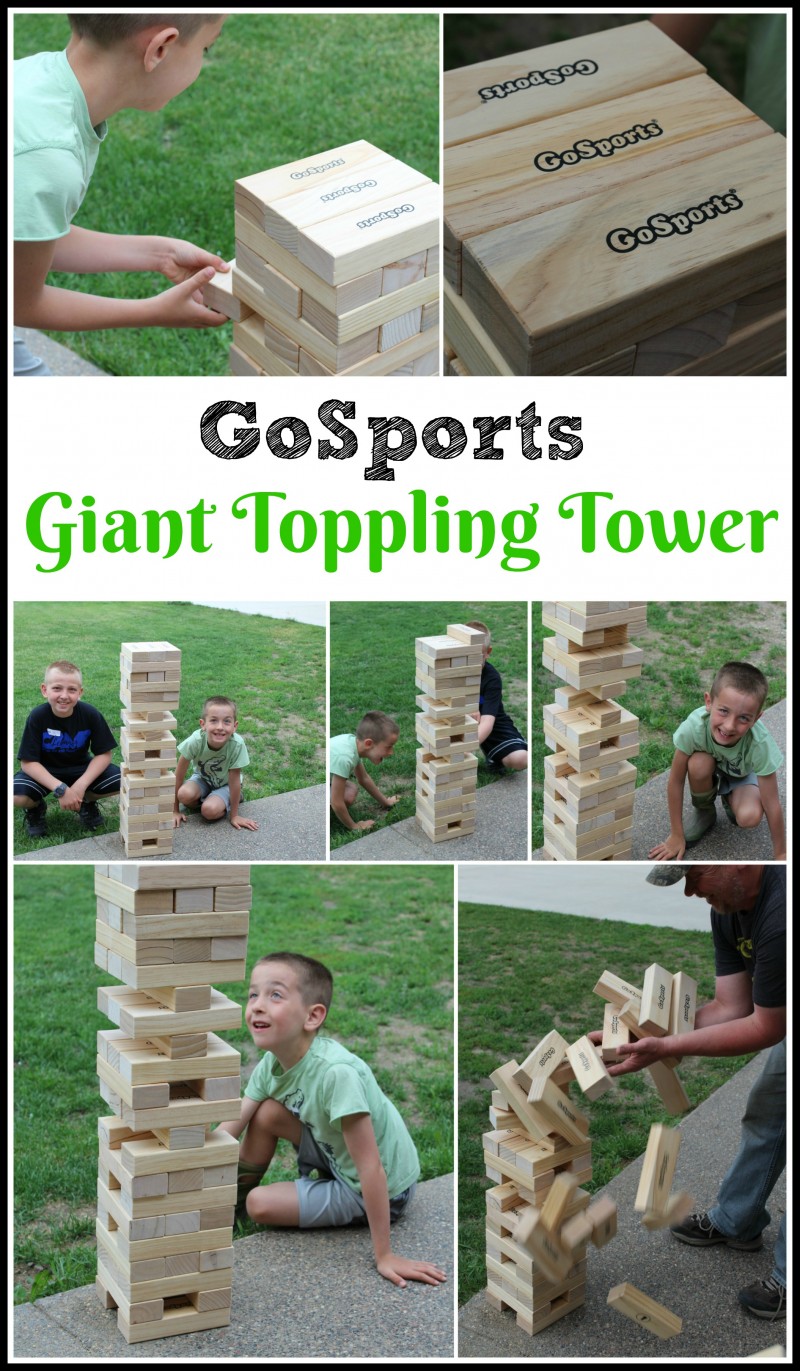 We had so much fun playing Giant Toppling Tower!  We played by our own rules, which basically meant that almost anything goes and Dad lost when he chose a block that came half out before getting "stuck".  Overall, awesome game that's great for all ages!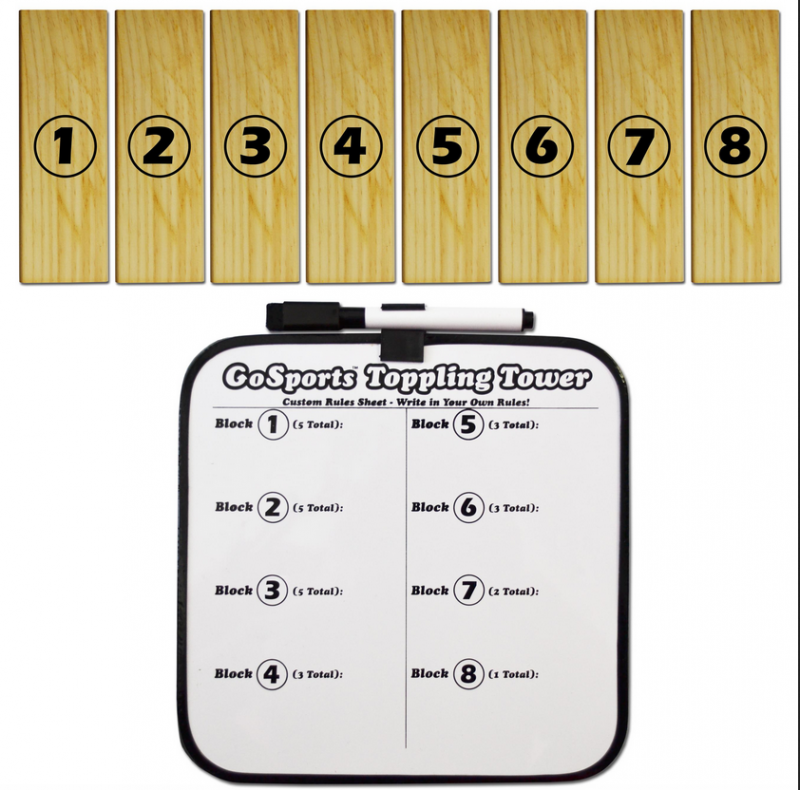 The bonus rules that are included allows for a twist.  Half of the blocks have a number hidden on the back side of them.  So once a player pulls a block, they turn it over to reveal the number or if it's blank.  If there's a number, the player follows whatever rule is associated with the number.  The instructions offer some fun starter rules but the great part about it is that you can come up with your own rules!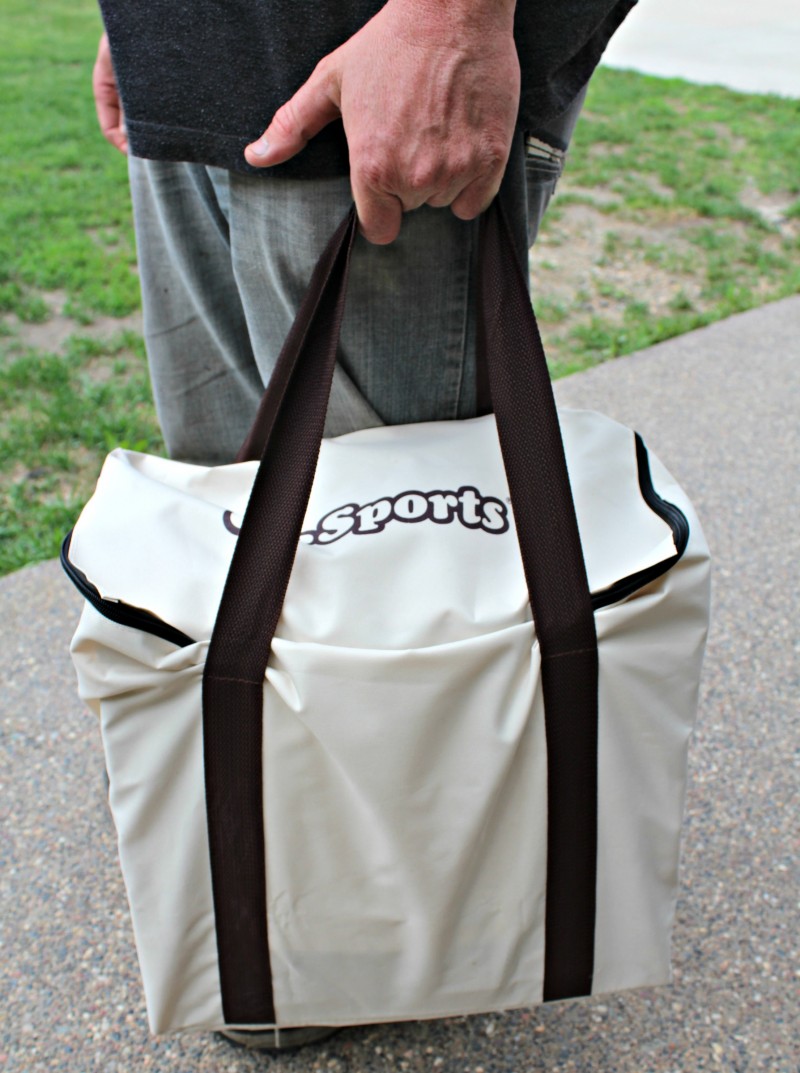 The best part was that everything fits perfectly into this awesome carrying/storage bag when we are done.  So clean up was also a breeze!
Buy It: Head over to GoSports on Amazon to see for yourself the great selection of awesome products they offer.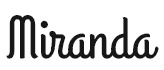 This post currently has one response.