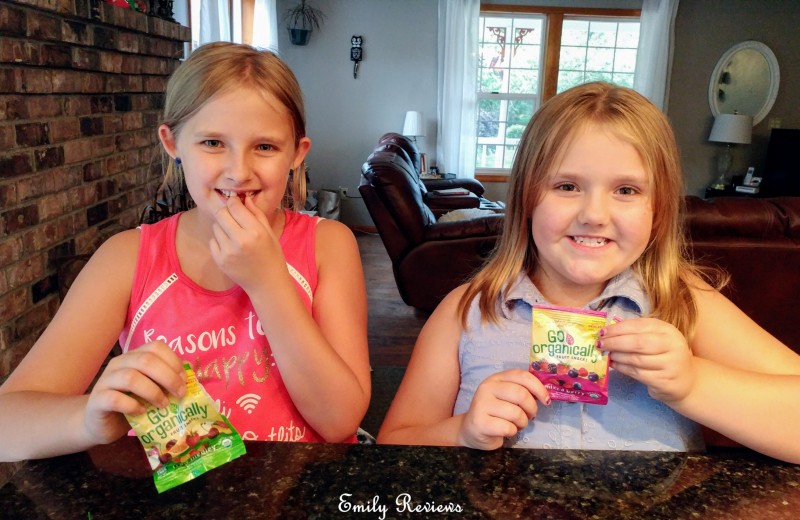 Thank you to Go Organically for providing me with products in exchange for this honest blog review. All opinions are 100% my own.
Go Organically offers customers a line of fruit snacks made with REAL fruit. Go Organically uses USDA certified organic fruit to make authentic fruit snacks. The real fruit juices provide vitamins A, C & E. While it is important what goes into Go Organically fruit snacks, it is equally important what does not go into the snacks. Go Organically fruit snacks are free of artificial colors, artificial flavors, preservatives, high-fructose corn syrup, gluten, trans fats, and GMO ingredients. When you eat Go Organically fruit snacks you can feel confident you are eating a high-quality food.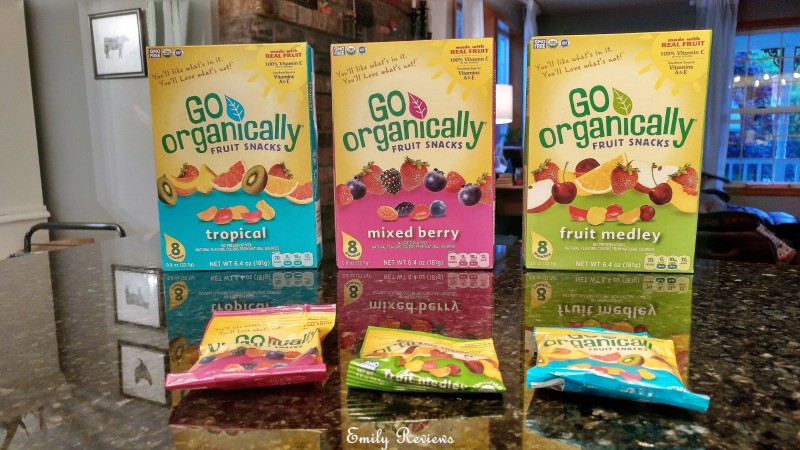 Go Organically fruit snacks come in three flavor combinations- Fruit Medley, Mixed Berry, and Tropical. Fruit Medley features strawberries, apples, oranges, peaches, and cherries. Mixed Berry contains raspberries, strawberries, blackberries, and blueberries. Last, but certainly not least, Tropical has tangerine, strawberry-kiwi, mango, pink grapefruit, and pineapple.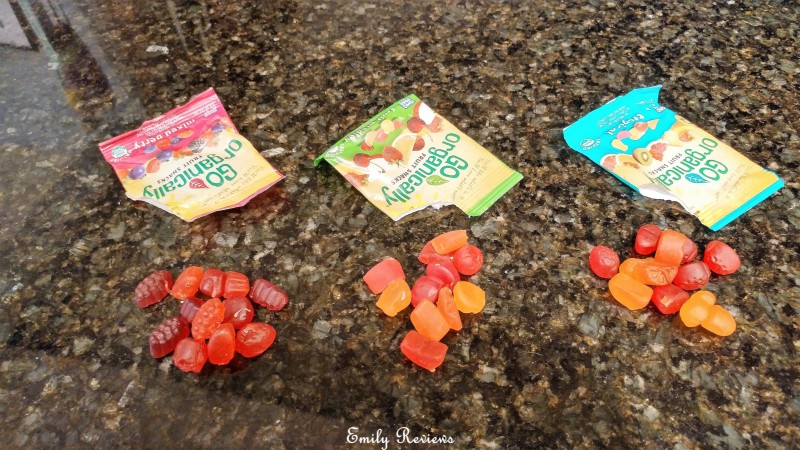 For your convenience, Go Organically fruit snacks come in a 4 oz bag and a box of eight, 0.8 oz pouches. The 4 oz bags are great for family snacking on the go and the 0.8 oz pouches are perfect for school lunches.
My daughters really enjoy fruit snacks. They were excited to get to try Go Organically fruit snacks. As soon as they arrived, we opened all three flavor combinations and had a taste test. We were pleasantly surprised to find that Go Organically fruit snacks actually tasted like REAL fruit…not a candy artificial flavoring. Go Organically nailed it…kids get the fruit snacks they enjoy and parents can feel good about giving them a nutritional snack. Thank you Go Organically!
Buy It: Please visit the Go Organically website to see the great selection of products they offer and convenient shopping locations.
Connect: Don't forget to follow Go Organically Facebook, Twitter, and Pinterest for the latest product announcements and special offers.
WIN IT: One winner will receive two boxes of each of the three flavors of Go Organically fruit snacks. This is a US giveaway and it is scheduled to end on 9/22/2017.



This post currently has 6 responses.