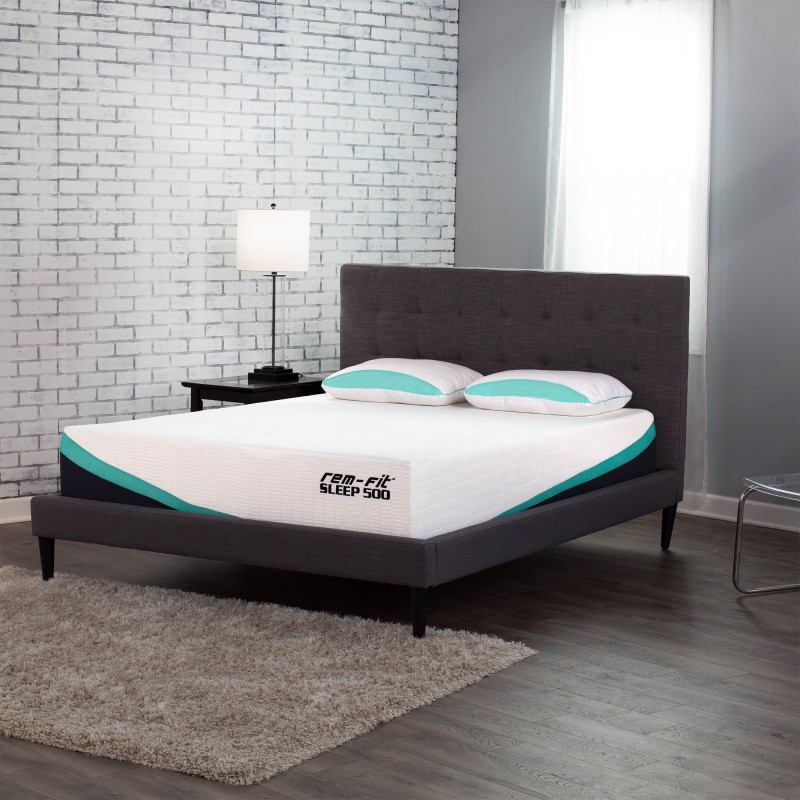 Thank you to REM Fit Sleep for providing me with product in exchange for review purposes. 
My husband and I have never owned a new mattress, we have always had a hand me down that was always at least ten years old by the time we received it. Given the fact that all of our mattresses were older we always assumed sore bodies, stiff springs, and sunken places were the norm when it came to a mattress. Being pregnant while using these older mattresses only increased discomfort ten fold. There are times when we stay at my moms as a family movie and dinner night and we get to sleep on my moms bed. Her mattress is only about 2 years old but equally stiff and caused pressure points. I felt there was no winning when it came to ultimate sleep comfort, until I slept my first night on a REM Fit Sleep mattress.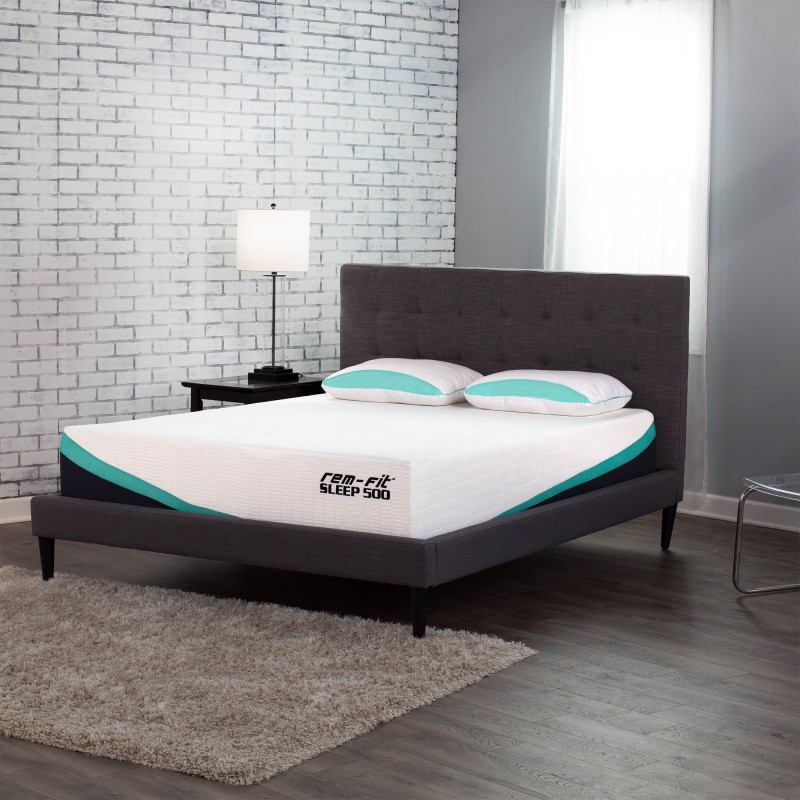 I received a Sleep 500 12-inch Hybrid Memory Foam and Pocket Coil Cooling Mattress for review. The main specifications that caught my eye was the 5 layers of memory foam as I knew that would cushion my achey pressure points. I ended up finding so many more awesome qualities to this mattress the more I slept on it! The mattress features Nordic Chill fabric that disperses heat throughout the night, this was so important to me as I am always hot in the night and prefer a rather chilly sleep atmosphere most especially when I am pregnant. Now the mattress claims ample back support and boy does it ever, I can feel my lower back resting on the mattress while my bottom is pressed down into the mattress.
The material on the top of the mattress is incredibly soft and plush where the old mattresses we used to have had a tough un-stretching plastic type of fiber.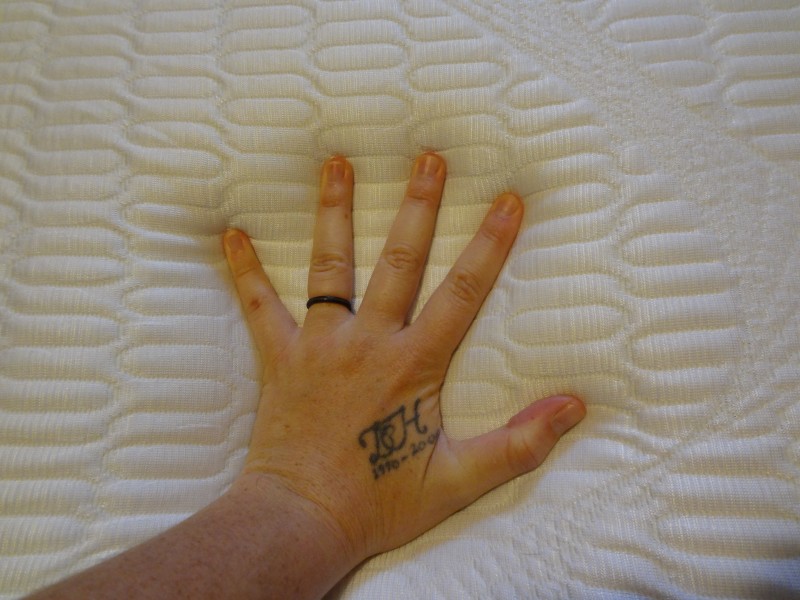 The box that came was very compact in comparison to buying and hauling a traditional mattress.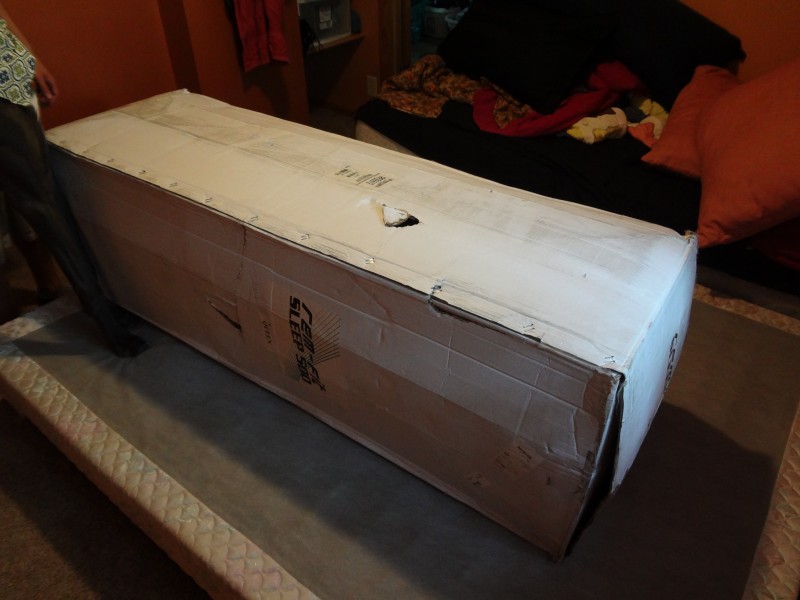 When we first opened the mattress we noticed everything was tightly wrapped packed and sealed to compress the majority of the size.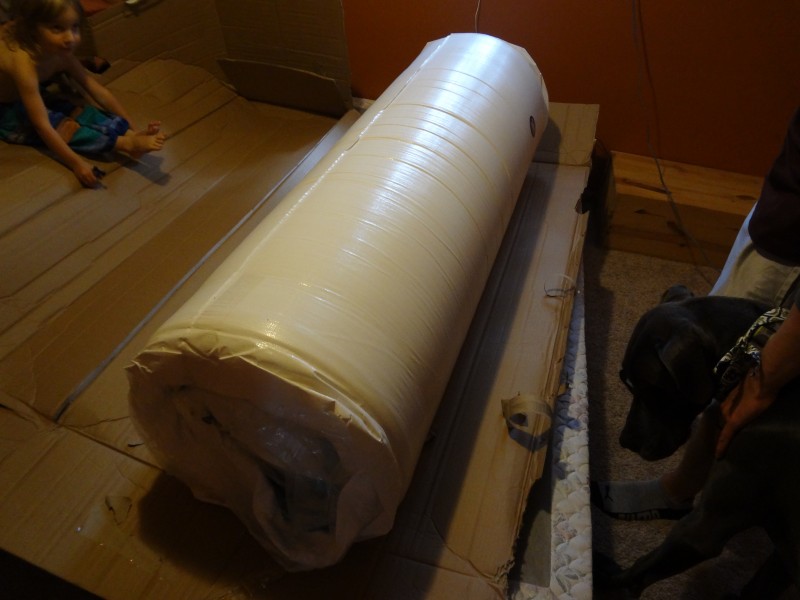 I was a bit nervous about the comfort of the bed seeing just how compact it could get but I was so wrong! The mattress was probably 4-5 inches thick before breaking the vacuum seal.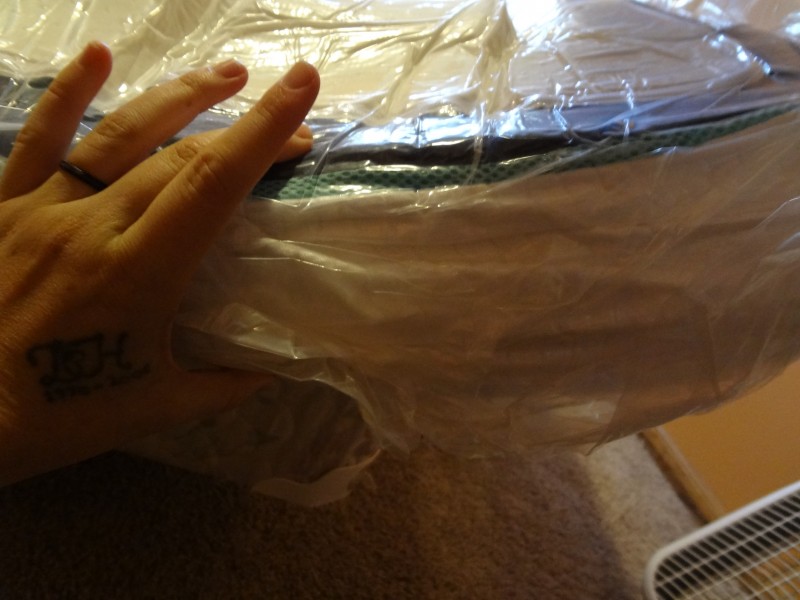 Within five minutes the mattress had grown substantially. I would say after 1-2 hours it had reached full size. Now I will mention that the first 3-5 days were spent airing the mattress out as it had a bit of a strong odor like fresh paint. Having done that I can press my face into it with not a single scent left over!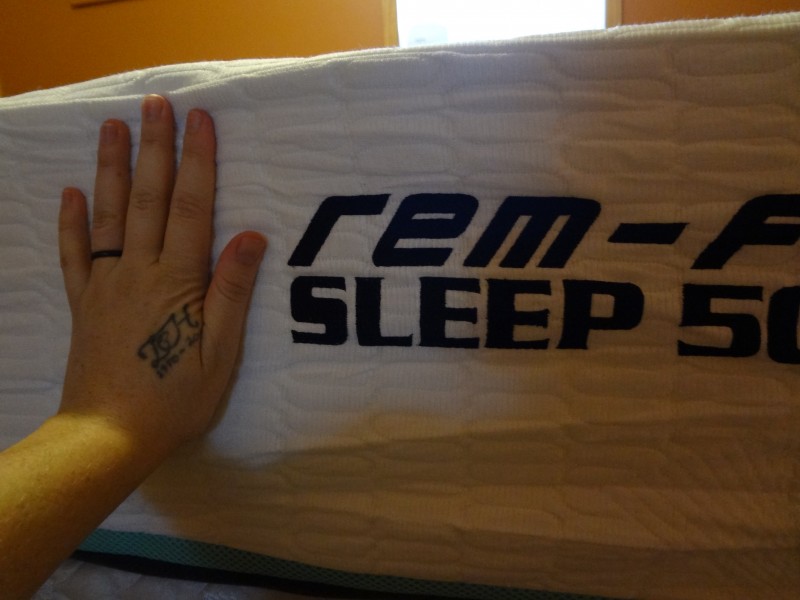 Our old mattress was the same level as that black material in the photo below. The increase in edge actually made it the perfect slight barrier within our family bed.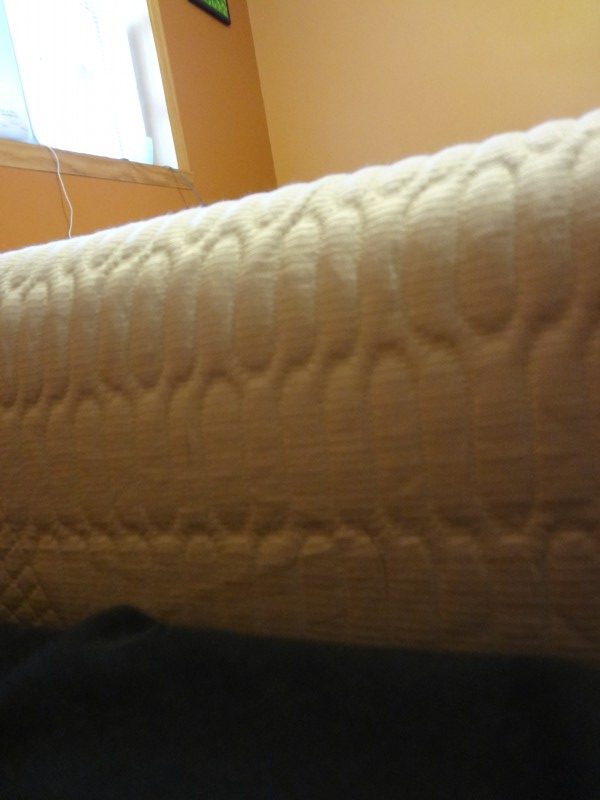 With tons of research on sleep and how to get the best sleep I fully trust REM Fit's approach to their mattresses. Given that pregnancy often causes so many different ache and pains, in the past waking from sleep happened so often throughout the night from discomfort. I also dreaded sleeping for more than 5-6 hours at a time as my body would just be so sore and achey so I lacked a lot of sleep and rest in the past but chalked it up to pregnancy instead of my mattress!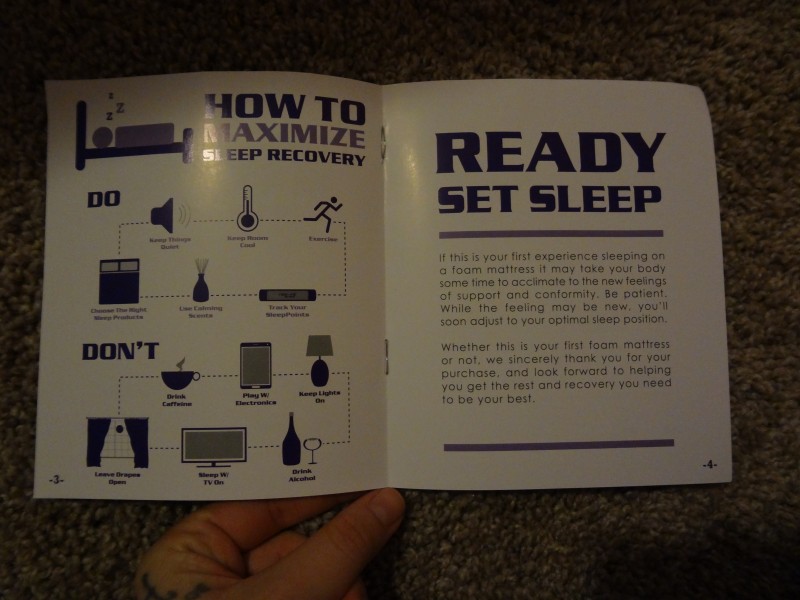 Knowing what I know now about the comfort of sleep I don't know if I will ever own another brand of mattress as this one has proved to provide zero and I mean literally zero aches and pains for my husband or my pregnant self which says so much! This would be an amazing gift to anyone that experiences discomfort during sleep/laying or anyone who needs more rest in general!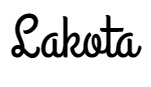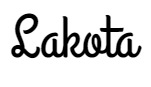 I am a stay at home mother of two, who loves to create in every form, from cooking, to henna, to painting or sculpting, creating with my hands is my passion! I love to dance and let loose when the music flows right. Being outside is a special kind of therapy I think humans need more of as well as mindfulness! I love all things new and adventurous and am always looking to experience more of life 🙂
This post currently has 10 responses.