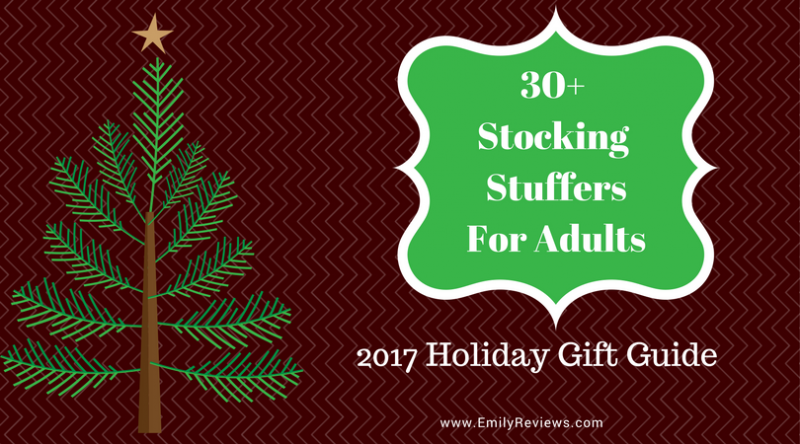 eEmily Reviews writers were sent products in exchange for holiday gift guide inclusion. There are affiliate links in this post. All opinions are our own.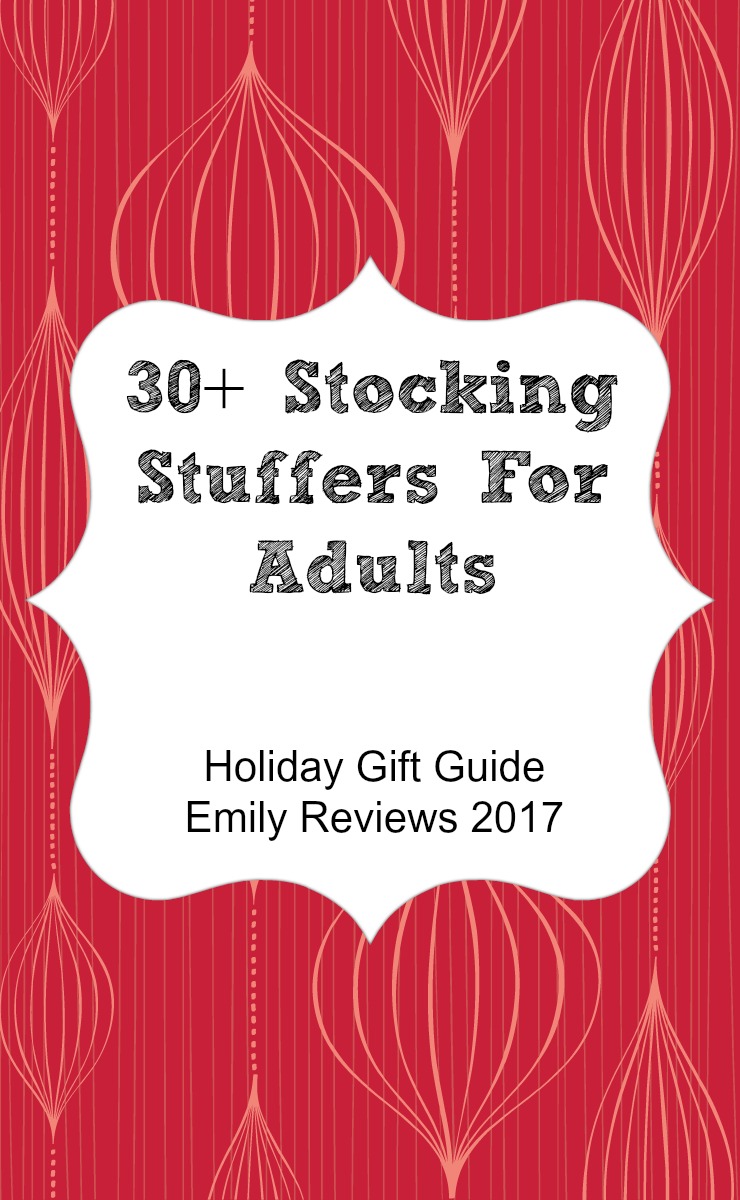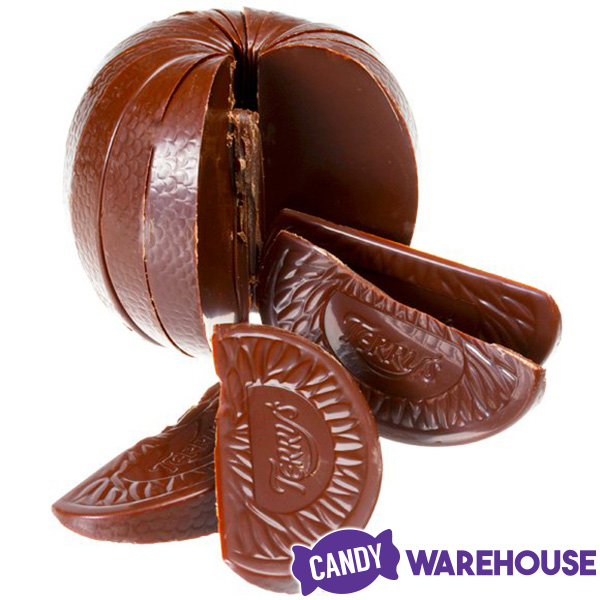 For people who grew up with the tradition of having an orange in your stocking, having a chocolate orange can be a fun throw back! The pieces break off just like a real orange. These chocolate oranges have been a tradition in my partner's family for years but have become hard to find in store. I was so excited to see them at CandyWarehouse. They have an absolutely massive selection of candy to choose from.
Buy it: CandyWarehouse.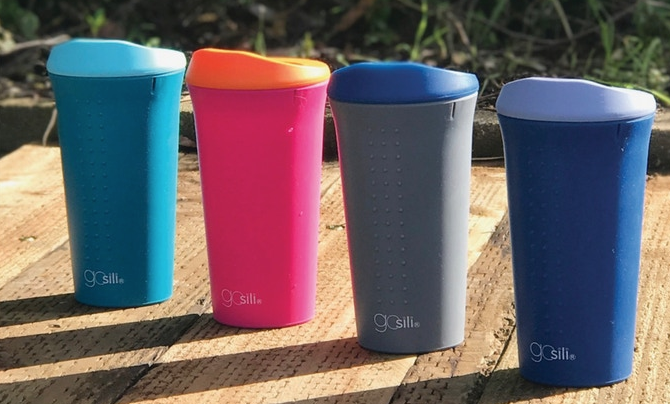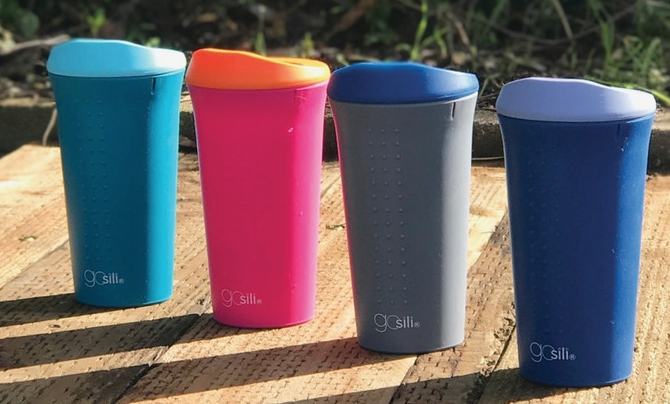 Give the gift that will help stop the excessive waste of plastic and paper disposables with the GoSili Silicone To-Go Coffee Cup.  This 100% silicone, microwave and dishwasher safe, sturdy to go cup will become a fast favorite for those who like to take something hot to go.  Featuring a 16 ounce capacity, there is a patent-pending embedded steel ring to keep the cups shape.  The silicone lid inserts and creates a tight, leak proof fit.  The interior is marked with 4 and 12 ounce indicators too.  Non-toxic, convenient, and safe, it will become a quick favorite!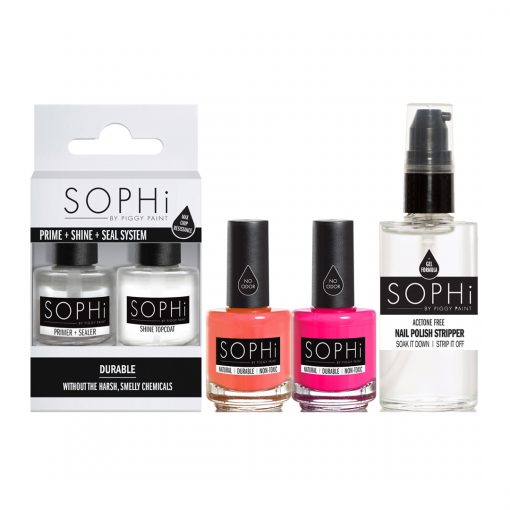 SOPHi natural nail polish is non-toxic, odorless, and hypoallergenic. SOPHi's Bold and Beautiful kit has everything you need for a beautiful and durable manicure/pedicure. The Bold and Beautiful kit includes Prime+Shine+Seal System, ROME-ance Me nail color, #NoFilter nail color, Nail Polish Stripper, and Remover Sticks. SOPHi nail polish is safe for all ages to use.
Buy It: https://sophinailpolish.com/
Win It: Enter to win the Sophi Nail Polish giveaway.

GIANTmicrobes are a fun, funky gift, perfect for giving as a secret santa gift, gag gift or stocking stuffer for healthcare professionals or anyone with a healthy sense of humor. These adorable plush are based on actual microbes, cells, organisms and other critters, just 1,000,000 times the actual size! Available in almost any disease you can think of from Mad Cow to STDs to Typhoid Fever. These are sure to bring a smile to any recipient!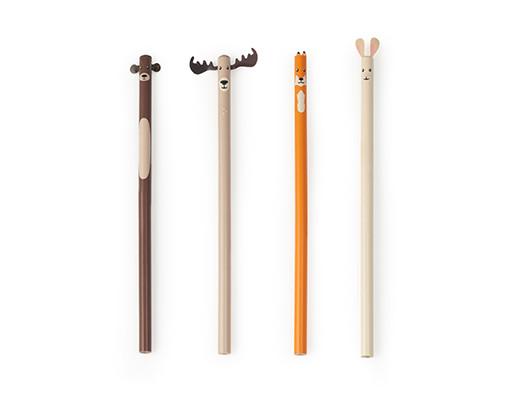 Kikkerland Woodland Pencil sets are adorable animal-themed pencils. The body of the pencils are painted to include an animal face and in some cases belly or chest. Then all 4 have 3D ears or antlers! I just adore the moose pencil with its big old antlers! I thought these were the perfect combination of fun and practical. Everyone could use some extra pencils on hand, so why not choose adorable ones?
Buy it: Kikkerland or Amazon.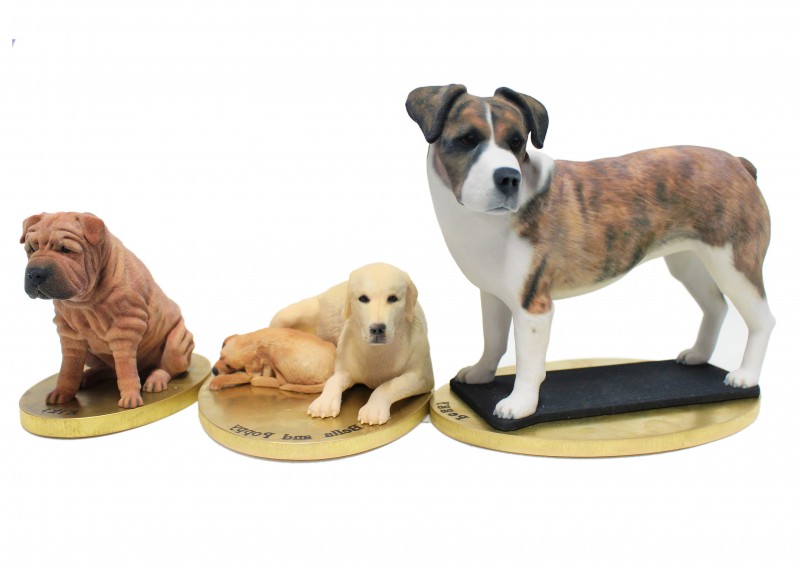 Arty Lobster makes 3D pet sculptures that are just like your beloved pet! Send in photos of your pets and the sculpture will be made to look just like them. These make wonderful keepsakes for teens who have grown up with a special pet. Sculptures can be made for a variety of pets, not just cats or dogs! They are about 14cm or 5.5 inches in size so they should fit in most stockings.
Buy it: ArtyLobster.com.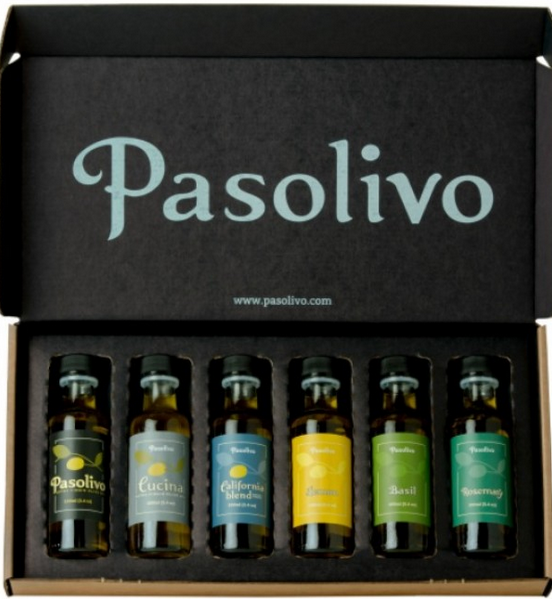 Add some flavor to a loved ones life with the Pasolivo Mini Olive Oil Variety Gift Set!  A combination of six extra virgin olive oils and flavored olive oils come nicely packed in one slim gift set and it's sure to be a hit this year.  The set includes: mini Pasolivo Olive Oil, mini California Olive Oil,  mini Rosemary Olive Oil, mini Cucina/Kitchen Blend Olive Oil, mini Lemon Olive Oil, and mini Basil Olive Oil.  There are so many ways to mix and match, whether cooking or baking, Pasolivo has you covered.  Truly a perfect gift for the foodie, chef, baker, or someone that loves to cook.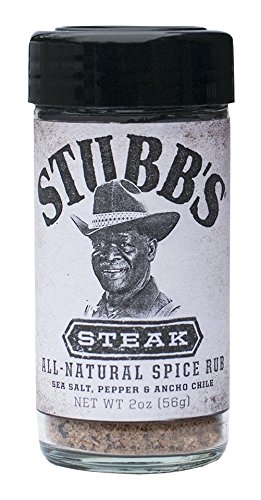 Stubb's is famous for its BBQ sauces, marinades, and rubs. Stubb's only uses high-quality ingredients. They never use artificial preservatives or colors. Stubb's Steak Rub is full of flavor with Sea Salt, Black Pepper, Garlic, Onion, Ancho Chile, Sugar, and Natural Smoke Flavor. For a perfect steak, add Stubb's Steak Rub!
Buy It: http://www.stubbsbbq.com/
Win It: Enter to win the Stubb's giveaway.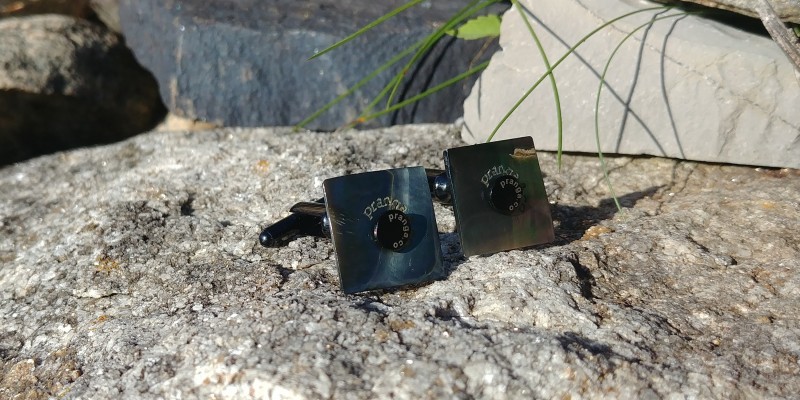 Pranga & Co cuff links are the perfect item to put in any men's stocking! It's unusual yet beautiful and practical! What's not to love. These Pearly King and Queen cuff links are simply stunning. Made of nacre and stone, one side is a dark iridescent color and the other is white. Depending on your look, you can choose to show the dark side or the white one so you basically get two cuff links in one! The ankers (colorful part) come in dozens of different colors, materials, and shape from glass to wood to semi-precious stone. Not only are the ankers customizable and interchangeable, there's also a selection of 4 different cuff links making the possibilities virtually endless.
Learn More and Win It: Head over to my Pranga & Co Review to learn more and enter the giveaway.
Buy It: Visit Pranga & Co to find your favorite style.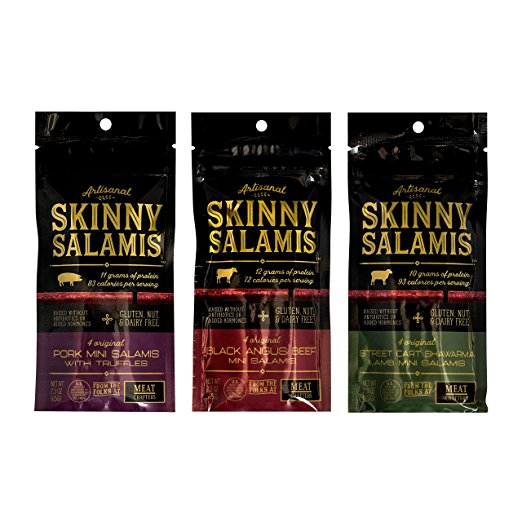 Meat Crafters Skinny Salamis are artisanal salamis made in small batches. The meat sources are raised without use of antibiotics, and the packs are self-stable making them an ideal snack for eating on the go. They are an awesome stocking stuffer for meat lovers or anyone who is interested in artisanal foods!
Buy it: SkinnySalamis.com.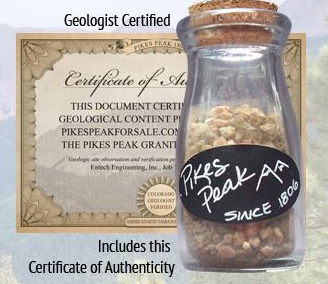 For those outdoor enthusiasts that you're looking for a one-of-a-kind gift, look no further than Pikes Peak In A Bottle.  Complete with a geologist certified certificate of authenticity, you can now legally own a piece of history!  Purchased by Thomas Jefferson from France in 1803, Pikes Peak was included in the $15 million dollar Louisiana Purchase. America's most famous mountain can now be a highlight for someone's Christmas morning!  Packaged and shipped directly to your door in a nice collectors bottle too.
Buy It: PikesPeakForSale.com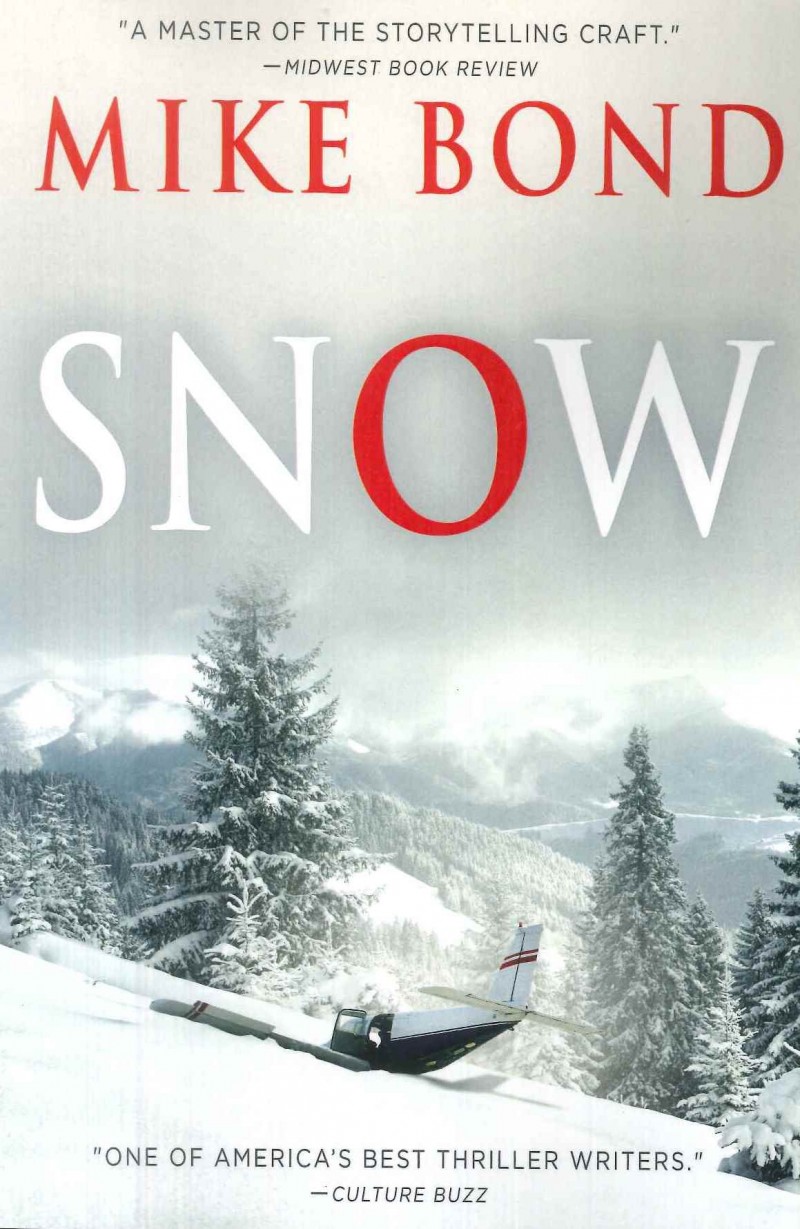 MIKE BOND is a bestselling author. Some of his titles include Saving Paradise, House of Jaguar, The Last Savanna, Holy War, Tibetan Cross, Killing Maine, and Assassins. In his latest book, SNOW, two hunters and their guide find a crashed plane carrying cocaine,  in the Montana wilderness. Each of the three has a reason to steal the cocaine, but who will, if any of them? SNOW is a fast-paced thriller.
Buy It: www.amazon.com
Win It: Enter to win the SNOW giveaway.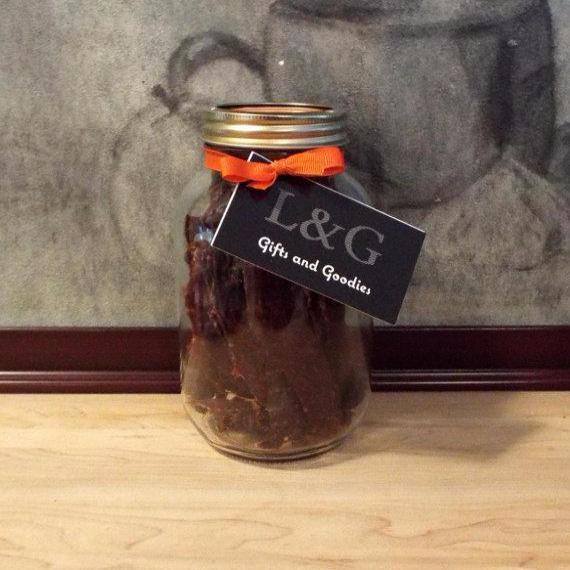 L&G Gifts and Goodies sells homemade fire roasted beef jerky in a few varieties. The Cholula hs a seasoned, but not too spicy jerky. It arrives in a large mason-jar. All of the pieces are nice and flat, almost resembling crispy jerky. The jar comes with a bow making it perfect for gift giving. It's also a great width for fitting inside of a stocking. Jerky is an awesome snack that is tasty while being healthy.
Buy it: LGGiftsAndGoodies.com.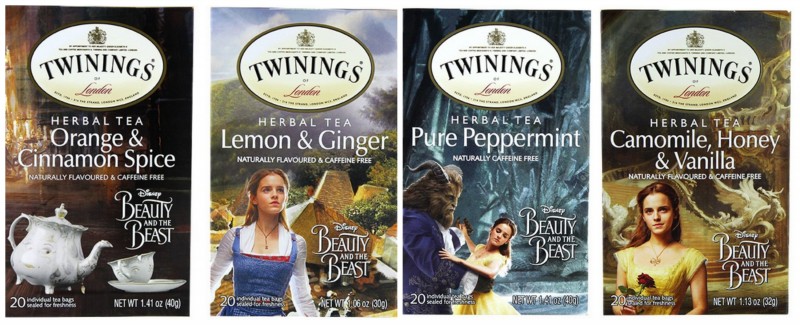 Tea drinkers unite with this Twinings Beauty And The Beast Edition Tea Assortment.  This special edition design celebrates the Disney Beauty And The Beast cinematic event and features four great tasting blends.  Each box contains 20 individual tea bags and the flavors include: Camomile, Honey, & Vanilla; Lemon & Ginger; Pure Peppermint; and Orange & Cinnamon Spice.  So invite some friends to Be Your Guest and enjoy these fun and delicious tea blends this year.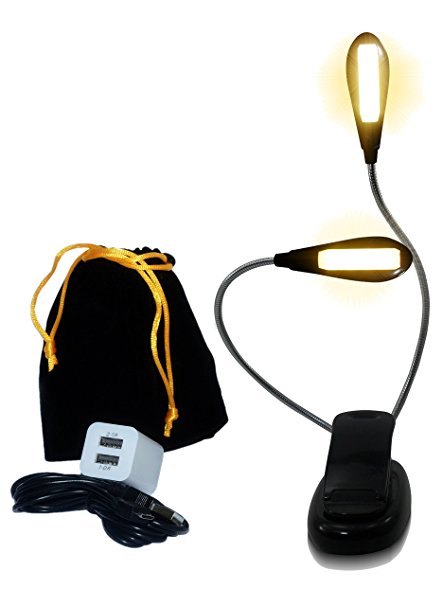 Ecologic Mart's Warm Book Light allows users to see comfortably in a dark area. It has two gooseneck arms with four LED lights on each head. The Warm Book Light is great for reading, crafting, repairs, and more. The Warm Book Light is easy to use and convenient to take with you anywhere. It comes with a travel bag, USB cable, and dual charger. Learn more about Ecologic Mart in my review and enter to win the giveaway.
Buy It: www.Amazon.com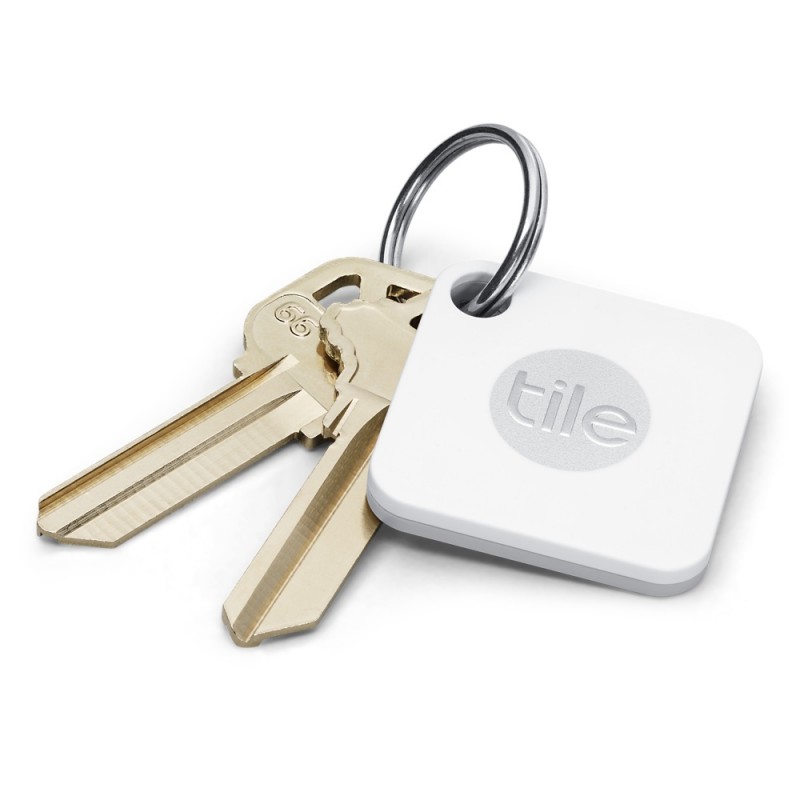 Tile is a brand of bluetooth trackers. These can be placed inside of a wallet, attached to your keyring, clipped on a backpack, the ideas are almost limitless. They pair with your smartphone, so you can use the app to mark the Tile chirp if the belonging it is attached to gets misplaced. It makes it quick and easy to find your wallet that got pushed under the edge of the couch, or your keys that fell into the trash can.
Buy it: TheTileApp.com or Amazon.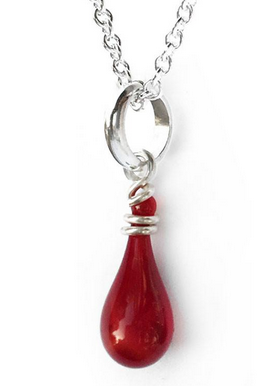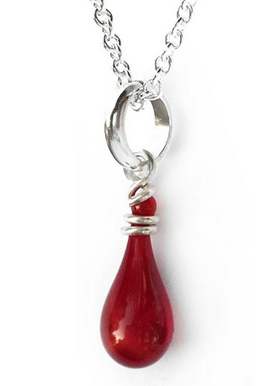 Perfectly sized to slip into a Christmas stocking, the Sundrop Jewelry Demi Drop Pendant is a great choice.  Created from sun-melted glass and recycled sterling silver chain, it's unique, lightweight, and perfect for every day wear as well as special occasions.  Available in a variety of color options, pick your favorite for a necklace that is sure to please!  Eco friendly and vibrant in color, the Demi Droplet measures 1/2″ and you can choose from three different necklace sizes as well.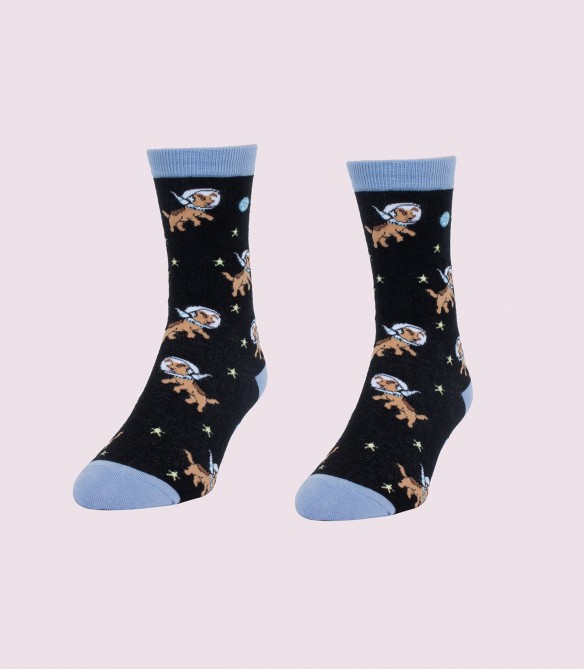 Headline Shirts offers customers a line of humorous apparel and accessories. They have socks, t-shirts, sweatshirts, tote bags, hats and more. Each item from Headline Shirts has a comical image or saying on it. Don't let they funny fool you though, each item is made with high-quality materials. Headline Shirts takes their job of making you smile, seriously.
Buy It: www.headlineshirts.net
Win It: Enter to win the Headline Shirts giveaway.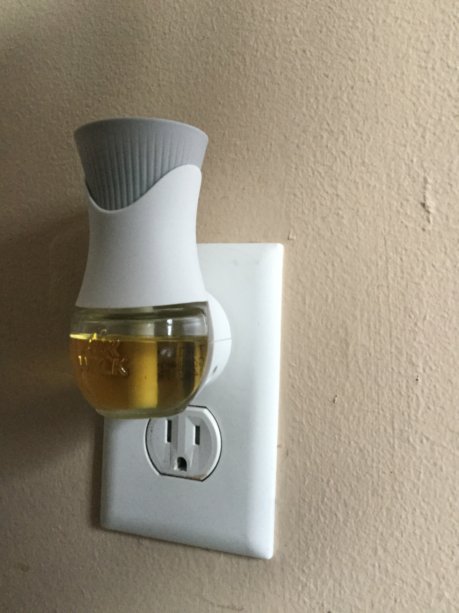 Air Wick's scented oil plug-ins have some limited edition scents for the holiday season. The Warm Apple Crumble scent is so relaxing and refreshing at the same time. I love walking in the house and feeling like there is an apple pie in the room! These would make a great stocking stuffer for anyone who likes to keep their home smelling great.
Buy it: In retailers near you including Target and Walmart.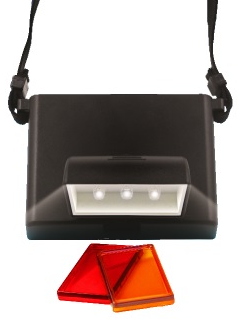 Give the gift of hands free light this Christmas with the ReadingLight.com Beam n Read LED 3 Hands-Free Travel & Reading Light.  Great for camping, reading, writing, and so much more.  This versatile light is designed to be worn around the neck and features a wide light from the 3 LED light row.  Long lasting batteries make it a great choice and it even includes two snap-on blue-light-blocking Relaxation Filters when you need a relaxing light.  Easy to use, it's great for all ages.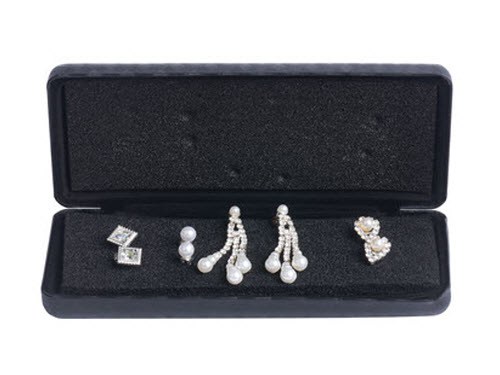 The Post Host is equipped with special foam, designed to hold your earring firmly in place. The Connie case can hold up to 6-12 pairs of assorted sized earrings. When placing your earrings into The Post Host case, leave the backs on. Place your earrings on the foam and lightly press down. The foam will grip and hold until you remove your earrings. For a complete gift idea, place a pair of earrings into The Post Host case and slide it into her Christmas stocking.
Buy It: https://theposthost.com
Win It: Enter to win The Post Host giveaway.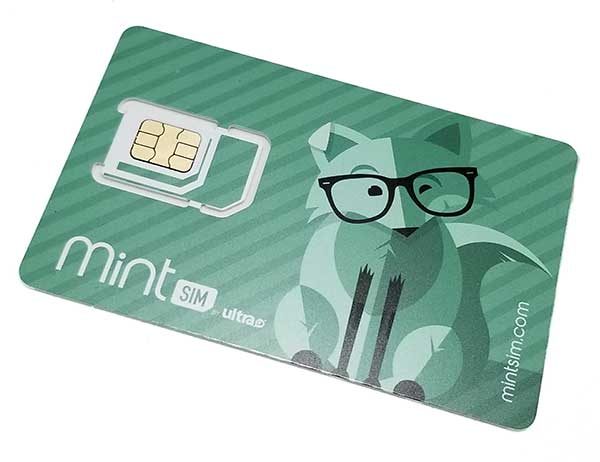 MintSim is a wireless phone service that is budget friendly. They often have 3 months of service for $45 total ($15 a month!). However, right now they have an extra hot deal – buy 3 months, get 3 months free! When you sign up, you are mailed a sim card that you can install in any phone that is compatible with the service. It includes unlimited calls, texts and data (2GB/month of 4g LTE). Or, you can buy 6 or 12 months of service all at once so you don't have to worry about paying again for months! You can also upgrade to 5GB or 10GB of data if needed.
Buy it: MintSim.com.
Learn more: MintSim review.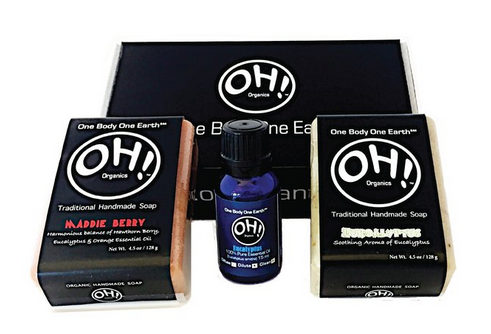 Head over and take a look at the Oh Organics Combination Gift Pack.  This exquisite gift features two handmade bars of organic soap and one 15ml bottle of high quality essential oil.  These products are hand made and Oh Organics also contributes $1.00 from each sale to American Forests, which then plants one tree.  As their artisan soap maker Teresa dreams to do something creative and helpful to make the world a better place,  their "One Body, One Earth" is their slogan as they are committed to fulfilling that vow.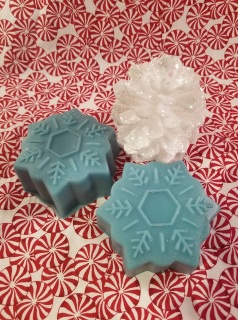 L3 Waxy Wonders specializes in scented wax melts. The Large Snowflake wax melt is available in five scent blends- Blue Christmas, Sleigh Rides, Bad Santa, Joy To The World, and Christmas PJs. The Large Snowflake provides hours of seasonal scents for your home. L3 Waxy Wonders has a plethora of scents and scent combinations in a wide variety of shapes and sizes. Learn more about L3 Waxy Wonders in my review and enter to win the giveaway.
Buy It: www.l3waxywonders.com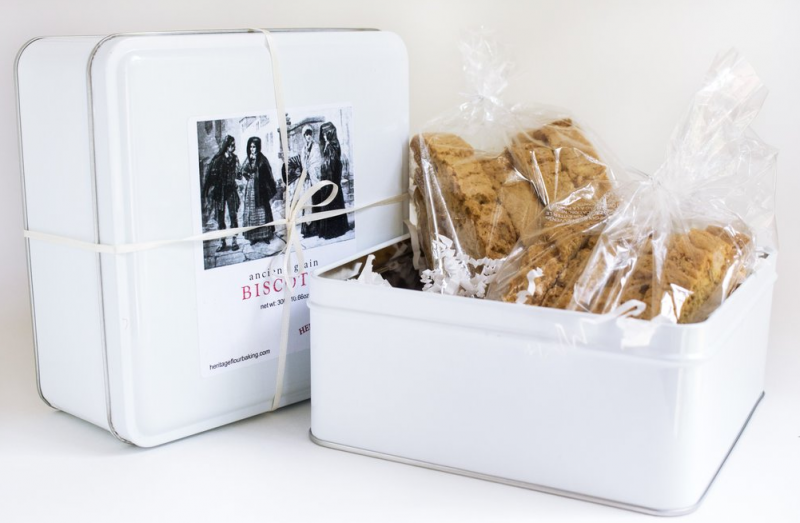 Looking for a special gift to remind someone of times gone by?  Head over and check out The Heritage Flour Baking Company Biscotti Gift Tin!  This delicious artisan biscotti made with ancient grains is a great gift idea, all year round and is sure to be a delight when found in those stockings Christmas morning.  This gift tin features two individually wrapped bags in your choice of these handmade biscotti flavors: anise, classic almond, chocolate hazelnut, chocolate espresso, mandelbrot, and lemon poppyseed.  Created in small batches using organic ingredients, essential oils, nuts, fruits and the finest chocolate for the best possible results.  Yummy!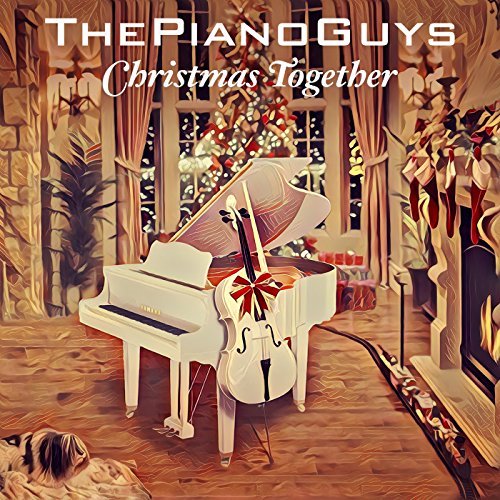 The Piano Guys have released a festive holiday album titled, Christmas Together. Christmas Together features eleven beautiful songs including- O Holy Night, Little Drummer Boy, and my personal favorite, Silent Night.  Christmas Together is a collaboration with music royalty in pop, opera, and original compositions. Christmas Together celebrates spending time with one another. It is the perfect CD to have playing during your holiday celebrations.
Buy It: www.Amazon.com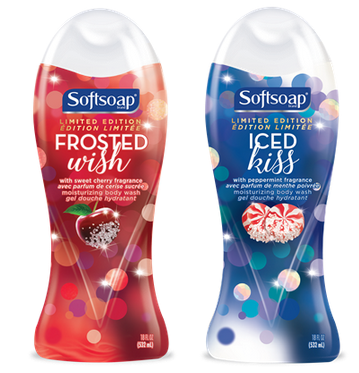 A stocking stuffer that is loved by all!  The newest Softsoap Limited Edition Body Washes include both Frosted Wish and Iced Kiss.  Refreshing and fun scents that are sure to brighten every shower experience. Softsoap is a popular and loved brand as their products are formulated to help you feel great!  I love the way my skin feels softer when using their body wash line.  These great new products will be available November 2017 – March 2018 at Walmart so be sure to grab some before they're gone.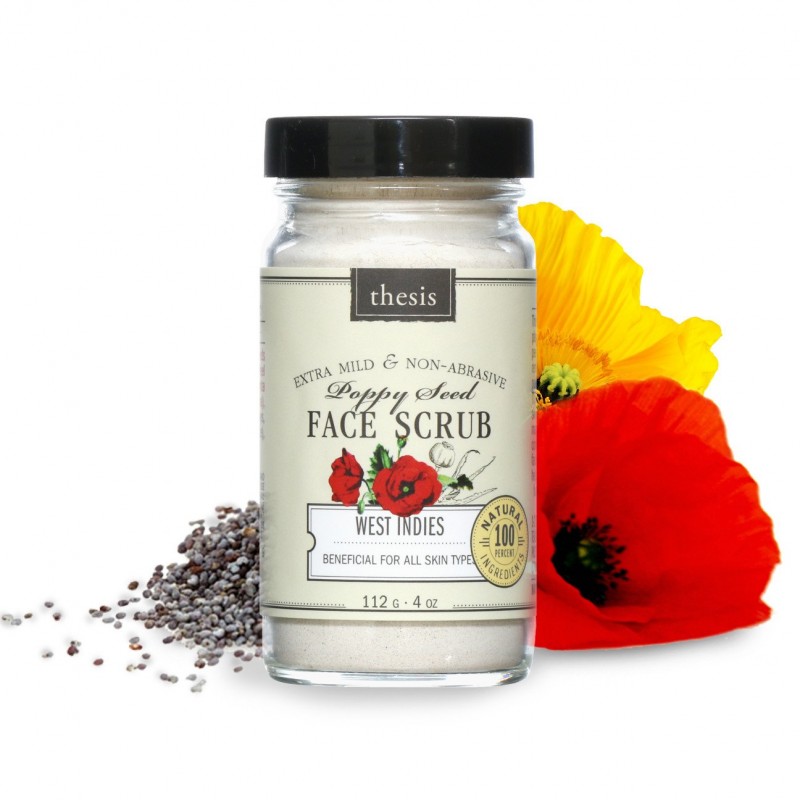 Thesis Beauty specializes in organic and natural skin care products. The West Indies Poppy Seed Facial Scrub is designed to gently exfoliate, remove impurities, reduce excess oil, purify pores and revitalize your skin. It is made with Natural Kaolin Clay, Organic Poppy Seeds, Organic Rosehips, Organic Orange Peel, Organic Allspice, Natural French Green Clay, Natural Moroccan Rhassoul Clay, Natural Baking Soda, and Organic Cloves. Learn more about Thesis Beauty in my review and enter to win the giveaway.
Buy It: https://thesisbeauty.com

Everyone loves having a good pen on hand!  So stuff some Pilot Pens into those stockings this year.  They even have Pilot Monogram Shop where you can customize pens just the way you want!  Choose from a variety of pen styles and ink colors and pair with the message you'd like to share.  A unique, fun, and thoughtful gift, they are sure to be a hit for all ages.   Plus, they have lots of other choices in their FriXion, Deco, and other lines too!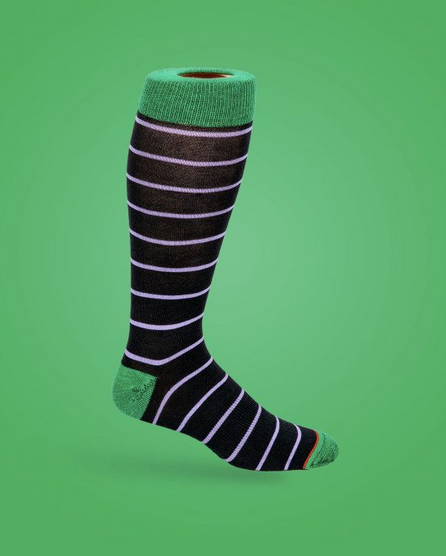 A stocking in a stocking!  This is a gift that can't be beat.  The DeadSoxy THE Hardwood Socks are available in both men's and women's sizes.  With an uber soft feel from the high end yarn construction, this enables a cool and dry environment for your feet!   Plus, the superior dyes keep the socks looking vibrant and bright while holding their distinct patterns.  Featuring technical specifications to offer a comfortable, all-day were with no slipping or falling!  DeadSoxy Socks are crafted with care and are a gift that give comfort to those you love.

For a gift that inspired an entire generation of Italian white wines, grab a bottle of Santa Margherita Wines Pinot Grigio to slip into the stocking of the women in your life.  This delicate wine is a favorite of many and is made to capture fruit and floral notes.  It pairs nicely with fresh cheeses, seafood, pasta, rice dishes, as well as white meats and soufflés.  So let the clean, dry, and versatile Pinot Grigio who inspired an entire generation of Italian white wines be the inspiration your next picnic, dinner party, or spontaneous get-together!

Hi there! I am Emily Evert, the owner of Emily Reviews. I am 28 and live in a small town in Michigan with my boyfriend Ryan and our two pugs. I have a large family and I adore my nieces and nephews. I love reading memoirs, and learning about child development and psychology. I love watching The Game of Thrones, Teen Mom, Sister Wives and Veep. I like listening to Jason Isbell, John Prine, and other alt-country or Americana music. I created Emily Reviews as a creative outlet to share my life and the products that I love with others.
This post currently has 10 responses.