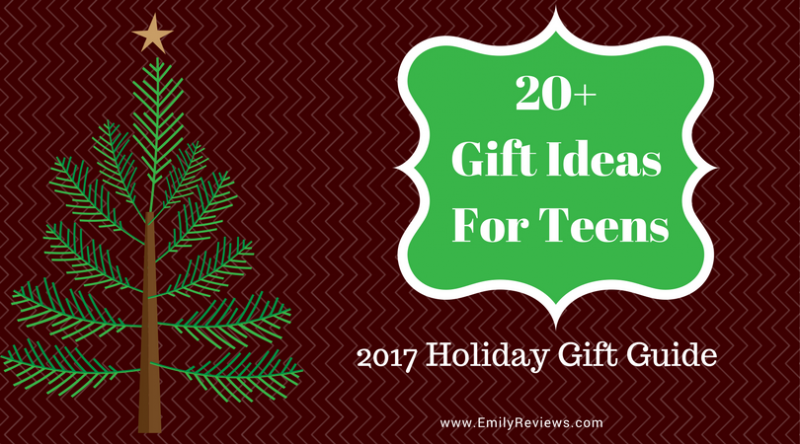 Emily Reviews writers were sent product for gift guide inclusion. All opinions are our own. There are affiliate links in this post.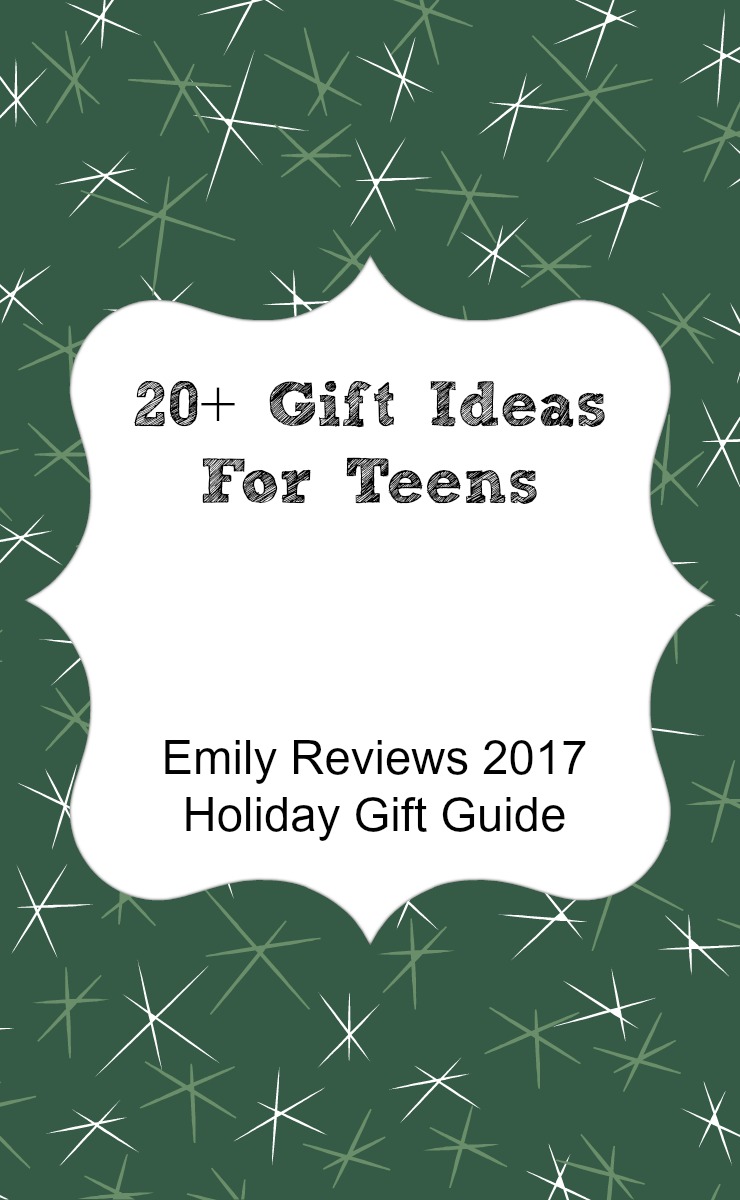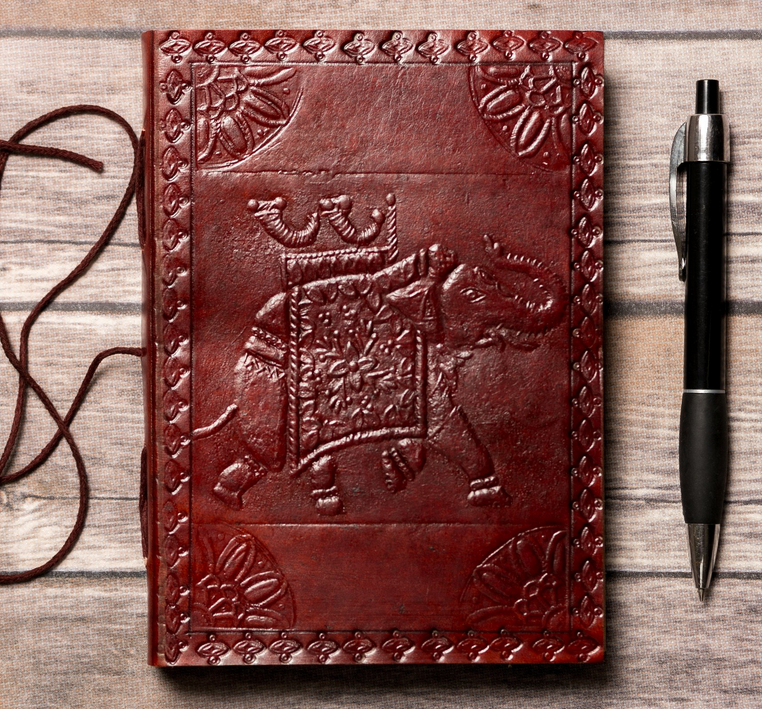 Thoughts abound throughout the teen years so give the gift of a place to record them with this Soothi Elephant Handmade Leather Journal.  Made from high quality, genuine leather, this journal features an embossed elephant design on the cover. This rich brown encased journal even features a flap that is perfect to be used as a bookmark.  The string tie closure and stitched in paper design give an old world feel that brings unspeakable beauty and style.  Measuring in at 5″ x 7″, Soothi also offers a variety of other styles and sizes to fit every need.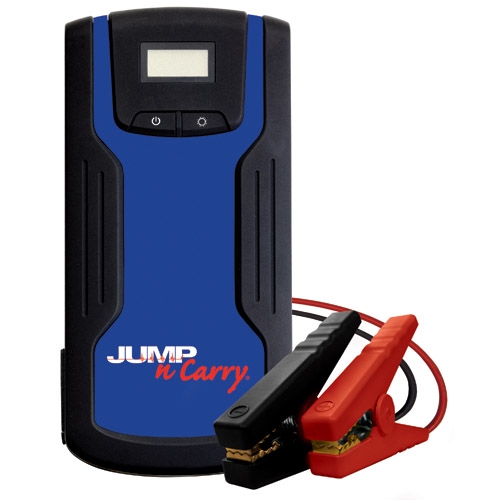 Clore Automotive's JNC318 Jump Starter is a wonderful gifts for teens who have their driver's license. Keeping the jump starter in their glove box or trunk will ensure that they can jump start a battery that has been drained. It has enough power to jump start even V8 engines. It also has USB and other outlets that allow it to be used to charge phones, tablets and more. It comes in a carrying case and packs up small making it easy to carry along on the go.
Buy it: Amazon.com.
Learn more: Visit my Clore Automotive review & giveaway (Ends 11/24)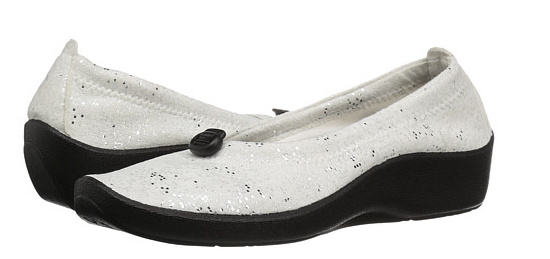 Teen girls are busy.  So get her a great pair of shoes by wrapping up the Arcopedico L14 Ballerina Flats this Christmas.    Super stylish and ultra comfortable, choose from a variety of different colors and patterns to get the perfect shoe for every personality.  The adjustable toggle and foot-hugging upper design allow for a custom fit without feeling cramped.  Featuring a 1 inch heel, these shoes are even machine washable (but hang to dry).  These are simply one of the best shoes out there!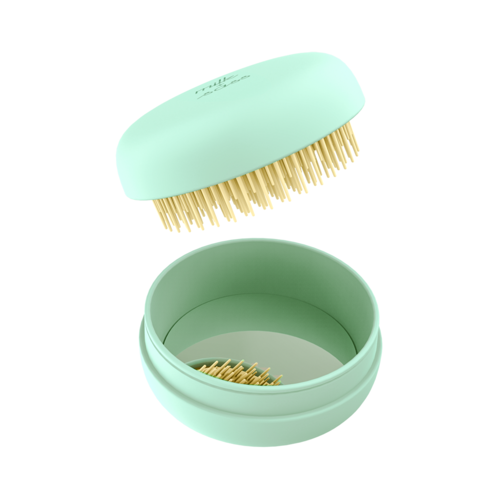 Milk & Sass is on a mission to wrangle tangles. Their Macaron hair comb is cute and compact. It was designed to work on any hair type, all lengths, and textures. The bristles are of varying heights and widths to quickly and easily detangle your hair. In addition to the Macaron, Milk & Sass also offers Sugar Twist hair accessories.
Buy It: https://www.milkandsass.com/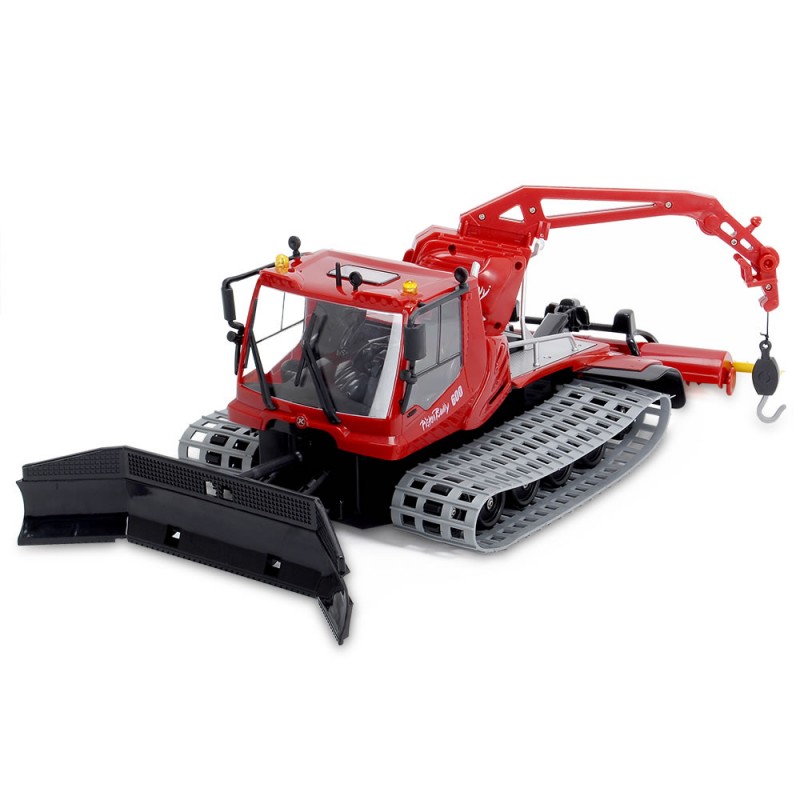 Remote control vehicles of any kind often capture the interest of kids well into the teen years. I know many men who still enjoy them! For teens who enjoy R/c vehicles, the RC Snowplow is a unique and exciting gift. It is exactly what it sounds like, a miniature snowplow that can be used outside to plow small amounts of snow! It even has a rear crane that can rotate 360 degrees! It's all very life-like and will likely capture the whole family's attention.
Buy it: Hammacher.com.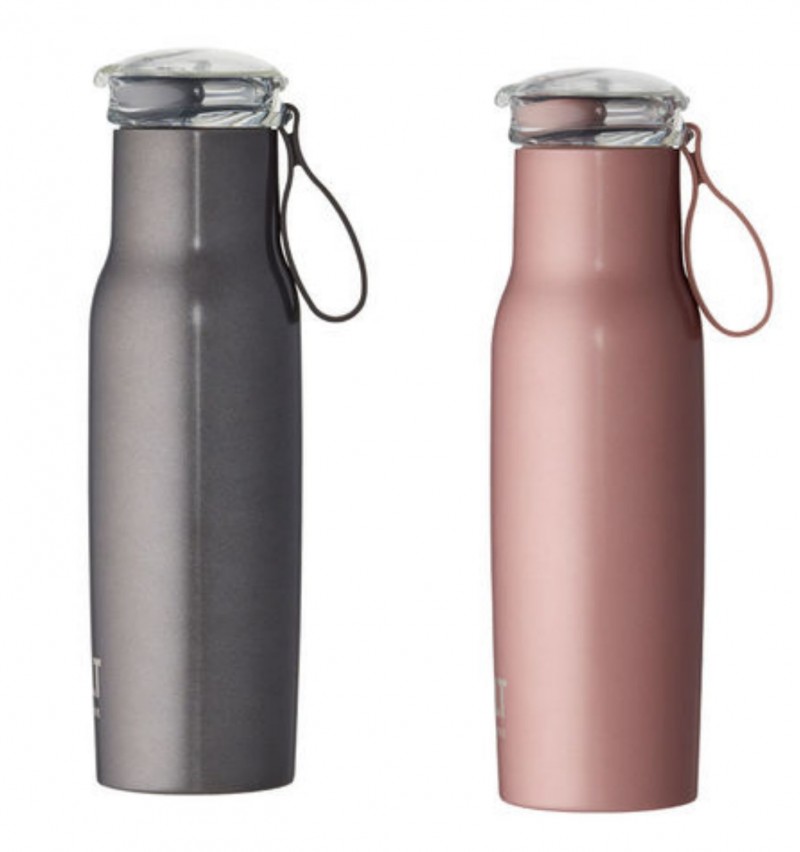 Encouraging healthier lifestyles and give those teens in your life a high quality Built New York Flip Top Water Bottle.  Available in a variety of popular colors including: Charcoal, Rose Gold, Mint, Silver, and Purple.  Featuring 18/8 double-wall stainless steel and vacuum insulated, these bottles keep cold drinks cold for up to 24 hours and drinks hot for up to 6.  Easy one hand drinking with a handy flip top spout.  Designed to fit all standard cup holders, these bottles hold 18 ounces.  Sure to be a useful and loved gift this Christmas!
Buy It: BuiltNY.com or Amazon.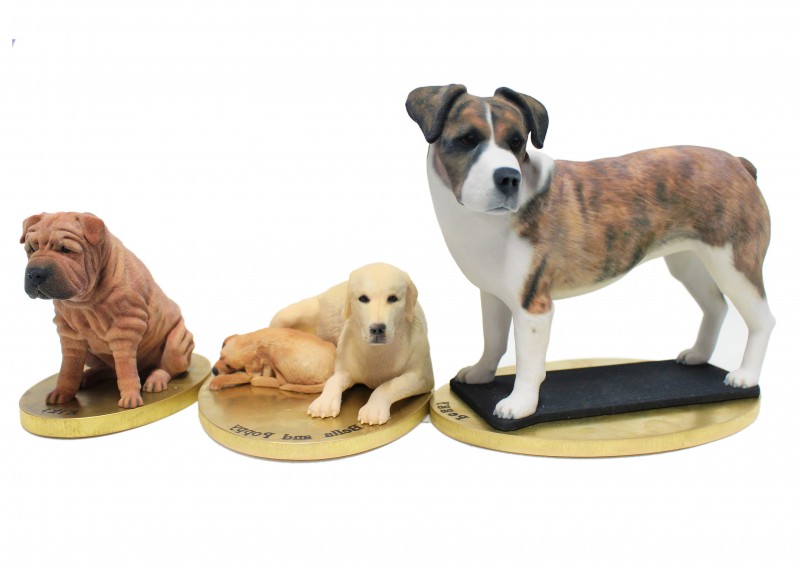 Arty Lobster makes 3D pet sculptures that are just like your pet! Send in photos of your pets and the sculpture will be made to look just like them. These make wonderful keepsakes for teens who have grown up with a special pet. Sculptures can be made for a variety of pets, not just cats or dogs! They can even be customized with a collar or other special details.
Buy it: ArtyLobster.com.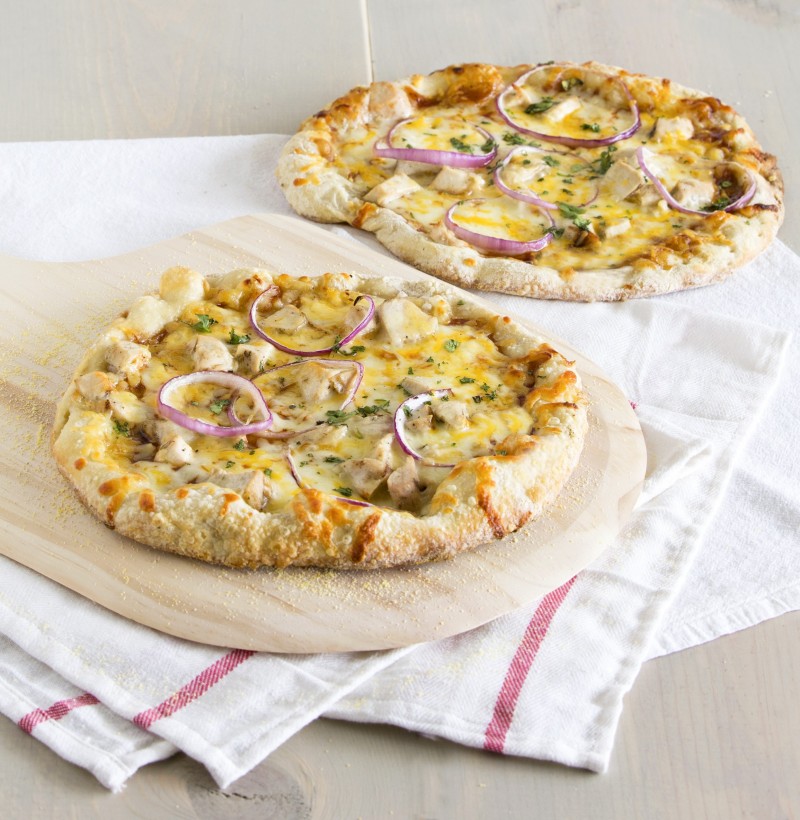 The Invisible Chef offers a line of wholesome baking mixes. The Blend No.5 Classic Italian Pizza Crust Kit includes pizza crust mix & yeast packet. Once the crust is made, the rest is open to your imagination; top your pizza with fresh veggies, meat, fruit, gourmet cheese, whatever you fancy. The Blend No.5 Classic Italian Pizza Crust Kit is a great gift idea for baking beginners. For a complete gift idea, give them a Blend No.5 Classic Italian Pizza Crust Kit, pizza stone, pizza cutter, and an oven mitt. Learn more about The Invisible Chef in my review and enter to win the giveaway.
Buy It: Theinvisiblechef.com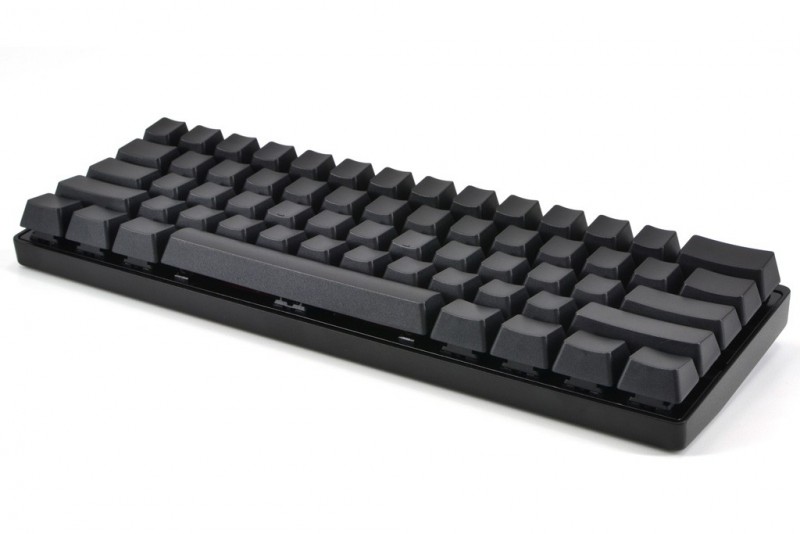 WASD mechanical keyboards are about as cool as keyboards get. You can customize the colors of the keys, the style and sound of each button, the alphanumeric layout style, and even customize the function of certain keys. PC gamers often have very specific preferences regarding their keyboard style, and WASD keyboards let you find the keyboard and style that is perfect for your needs.
Buy it: WASDkeyboards.com.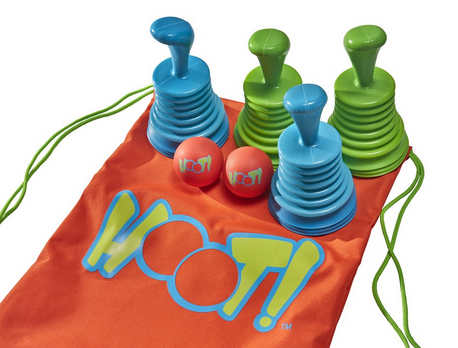 Teens will have a blast with the newest Seaturtle Sports Hoot Game!   Whether playing with family or friends, HOOT will have everyone up and moving.  Able to be played by any ages, this game is a mixture of some classics like Egg Toss and Scoop Ball but with a fun twist.  Geared for 4 players (or more with additional sets), teams take turns tossing the rubber balls while the other attempts to catch it and the distance and skills needed become progressively harder.  Make sure to also play offense to score but don't forget defense!  Intercepting an opponent's tossed ball also earns your team points!  First team to 21 wins.  It's fast paced and fun!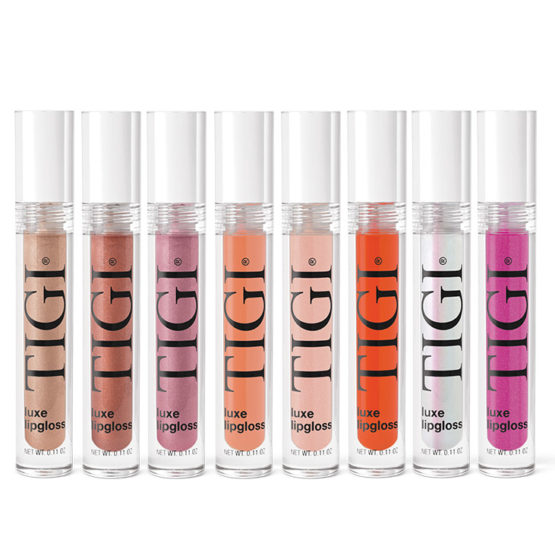 TIGI Cosmetics specializes in professional make-up. They have a large assortment of eye, face, and lip products as well as cleansers and tools.  The TIGI line of Luxe Lipgloss is a moisturizing high-shine gloss. Luxe Lipgloss has natural emollients to soothe chapped lips and hydrate dry skin. It also contains lip-plumping ingredients. TIGI Luxe Lipgloss comes in a rainbow of colors.
Buy It: Tigi-cosmetics.com or Amazon.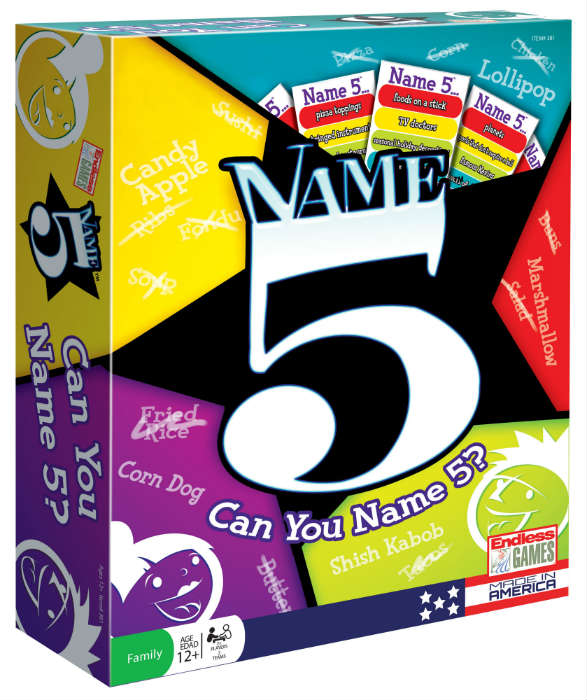 Name 5 is a family game for people ages 12+. It is a card-based game that asks you to name 5 things in a certain category. It sounds easy on the surface, but is surprisingly hard once you try! For example, can you name 5 movies that have a month in the title? Could you come up with 5 in 30 seconds? This game is designed for at least 2 people, but you can also play in teams. It's a great game for the whole family to join in on!
Buy it: Amazon.com.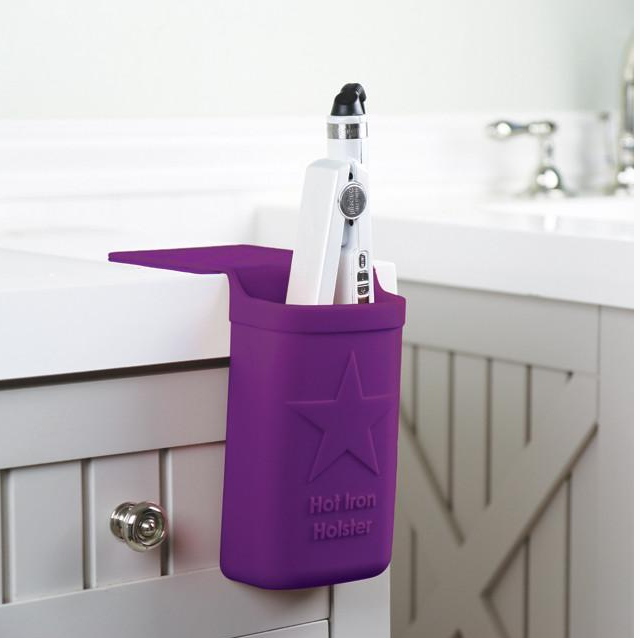 Encourage organization and safety with the Holster Brands Hot Iron Silicone Holster.  Never worry about leaving those hot styling tools unattended again or play the jump and dodge game as it's knocked off the counter top as this silicone holster provides a safe heat resistant to 500°F place to cradle it.  Heat them up, style, and let them cool all when using your holster.  Available in six fun color choices to match every personality and decor preference.  Also a great travel companion when on the go, spending the night at friends, or for after sports.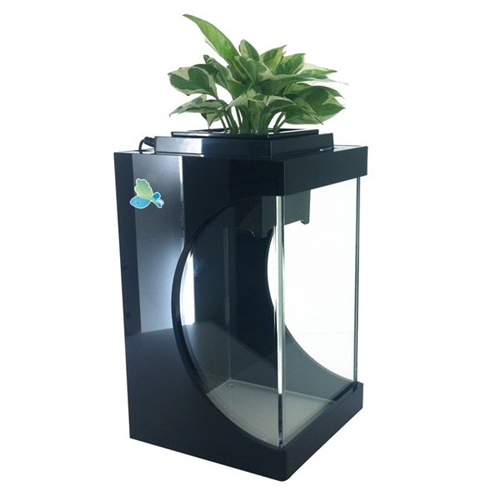 The Aquaponic Source specializes in aquaponic systems…growing plants and fish together. The Aquaponic Sources offers beginners a  home system called the Aquaminium. An Aquaminium is both functional and attractive. You can use your Aquaminium to grow a beautiful houseplant or edible herbs. The calming water sounds and glow from the tank light are relaxing and soothing. An aquaminium is a great size for a tween/teen bedroom or dorm room.
Buy It: www.theaquaponicsource.com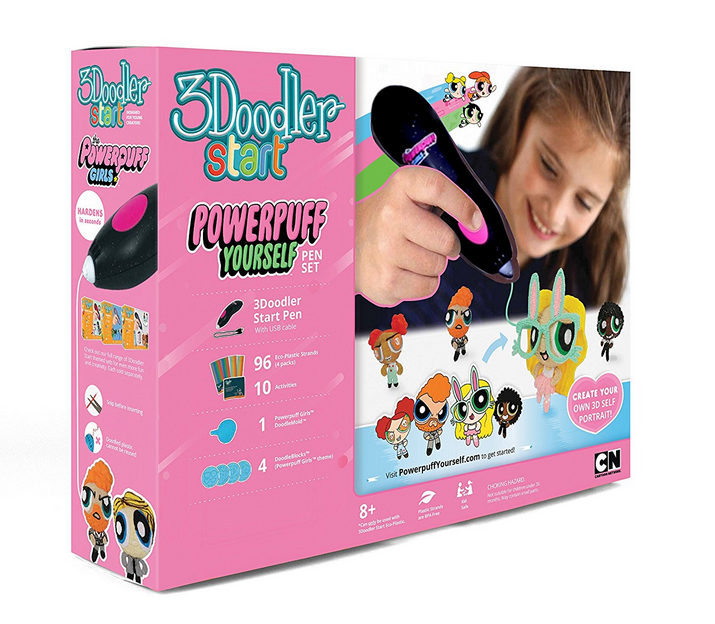 It's unique and fun, the Cartoon Network 3Doodler Start Powerpuff Girls Pen Set is the perfect way to use your superpowers to fight crime and protect from the forces of evil!   Included in this child-safe pen set, as there are no hot parts completely safe for kids aged 8+, is the 3Doodler Start Pen, 96 strands, 1 Powerpuff Girls mold, and 4 Doodle Blocks.  This great set features loads of fun that kids don't even realize they are utilizing STEM learning skills!  So help inspire creativity, design, planning, building and spatial understanding with a Christmas gift that is sure to be a blast!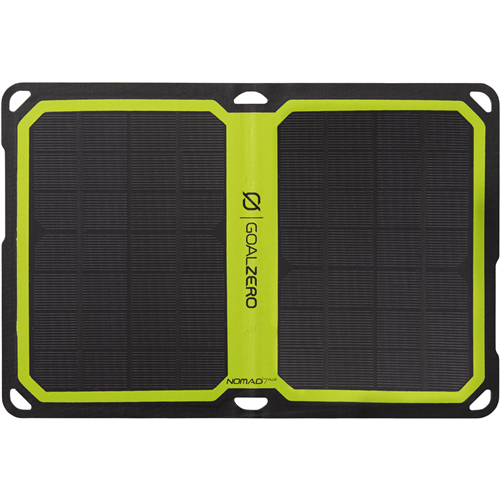 GoalZero's Nomad 7 plus solar panel lets you charge your USB devices without electric. Imagine going camping or backpacking and charging on the go, thanks to sun! With the Nomad 7 Plus, you can. It has a kickstand that allows you to angle the solar panel to get the most sun possible. It's also made weatherproof so it can be used regardless of the weather conditions outside.
Buy it: GoalZero or Amazon.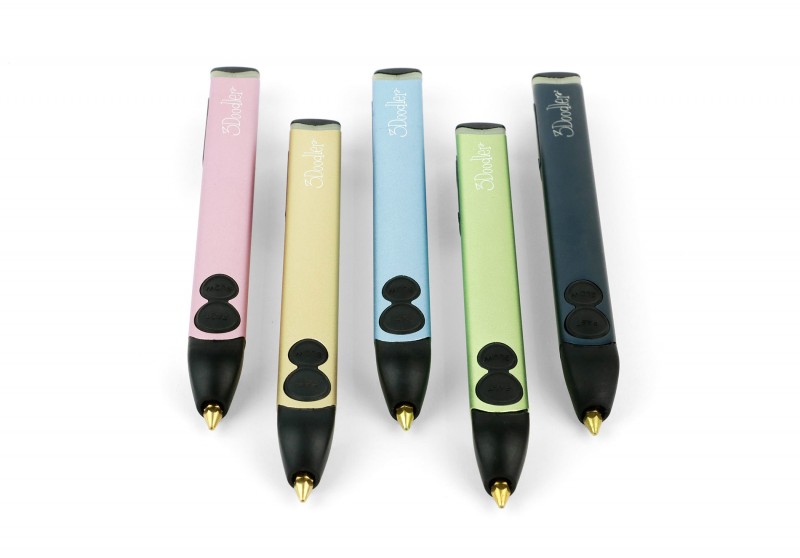 3Doodler Create Pens are the latest generation of the world's first 3D printing pen. Create Pens are compact and easy to use. The 3Doodler Create Pen extrudes heated plastic from the tip. The plastic cools quickly into a sturdy solid. Teens can use the Create Pen in a variety of ways. The 3Doodler Create Pen comes with a pen, power adaptor, quick-start guide, instruction manual, and plastic strands. It also comes with tools for cleaning, nozzle removal, and temperature adjustment. Learn more about 3Doodler in my review.
Buy It: http://the3doodler.com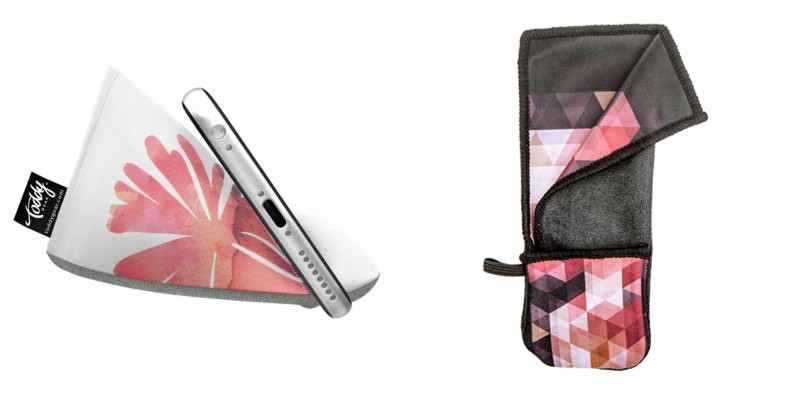 Most teens have phones these days so giving the gift of cell phone accessories is sure to be a hit.  So head over to Toddy Gear and check out their Pocket Toddy and Phone Stands!  Available in a variety of colors, patterns, and designs, there's something for boys and girls of all ages.  The Phone Stand allows for easy propping and gives a spare hand, perfect for looking up recipes or reading.  The Pocket Toddy is an on-the-go premium microfiber cloth that is both functional and fashionable.  It cleans and polishes delicate surfaces with ease.  So wrap up or stuff a stocking with Toddy Gear phone accessories that will delight teens everywhere.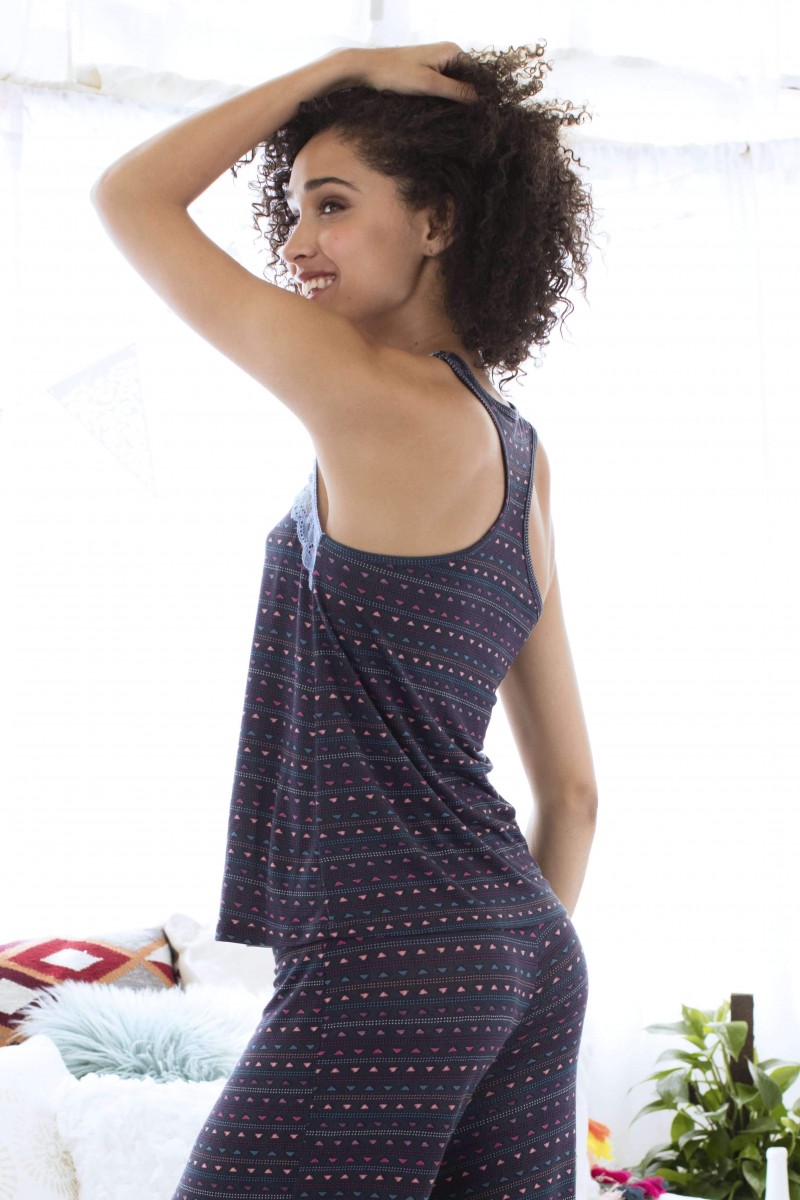 Honeydew Intimates has a cozy and cute line of loungewear. The Lazy Sunday Modal & Lace PJ Set is perfect for a chill day at home. The PJ top has a T-back and flirty lace details. The modal material is silky smooth and oh-so-comfortable to wear! The Lazy Sunday Modal & Lace PJ Set is available in two patterns- Cavern Geo (shown) and Aura Palm. Learn more about Honeydew Intimates in my review.
Buy It: https://honeydewintimates.com/ or Amazon.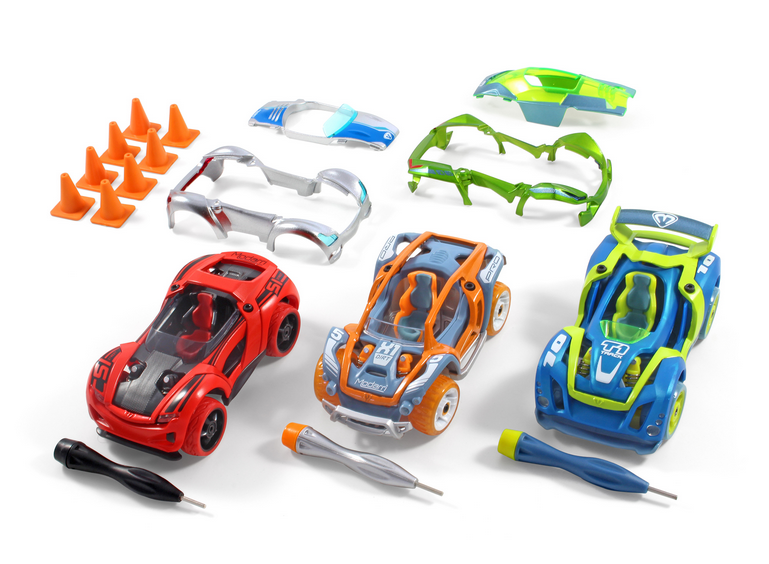 These hot little cars are no ordinary toys.  Modarri offer the Ultimate Toy Car!  This Modarri Deluxe 3-Pack offers three fun cars with extra accessories for even more fun.  They feature real working suspension, hair pin turns, and mix and match pieces that are compatible with every Modarri Car available.  Their modular building system allows for quick and easy customization while the retained screws means you'll never loose one.  Enjoy countless possible designs and endless fun as Modarri is great for all ages.

Deep Steep offers customers a line of premium beauty supplies. The Candy Mint Sugar Cane Foot Scrub leaves your feet feeling cool and refreshed! The foot scrubs gently exfoliates and nourishes the skin. The peppermint essential oil revitalizes your senses and relaxes your tired muscles. For a complete gift idea, give the entire Deep Steep Candy Mint collection- Foot Scrub, Cream, Mist and Foot Stick.
Buy It: https://deepsteep.com
Win It: Enter to win the Deep Steep giveaway.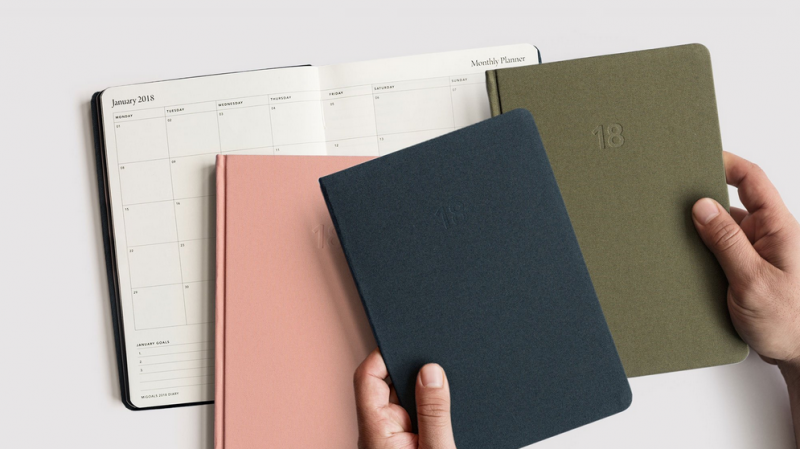 Not your ordinary planner, the MiGoals 2018 Hard Cover Diary is on a mission to help you discover your highest potential.  Dream, plan, and take action of your life through this well thought out planner that features places to record more than just what's happening today.  This Diary Planner helps you to create a vision for your future and set goals.  Available in a variety of color choices, this high quality diary will help ensure you're always moving towards your purpose.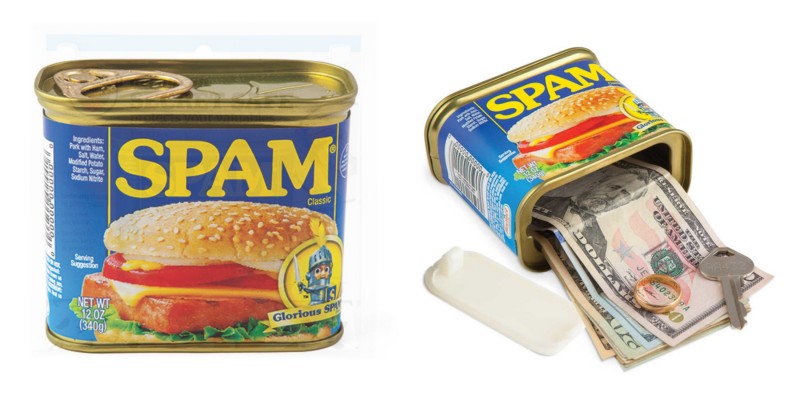 Get ready to through burglars (or family members) off the trail of where you hide your valuables with the help of this Big Mouth Inc. SPAM Can Decoy Safe.  You can protect your valuables in plain sight and nobody will be the wiser.  Whether using for a spare key, cash, or something else, it's the perfect hideaway.  Also available in SpaghettiOs® and Campbell's® Chicken Noodle Soup varieties so you can pick the perfect label for your gift recipient.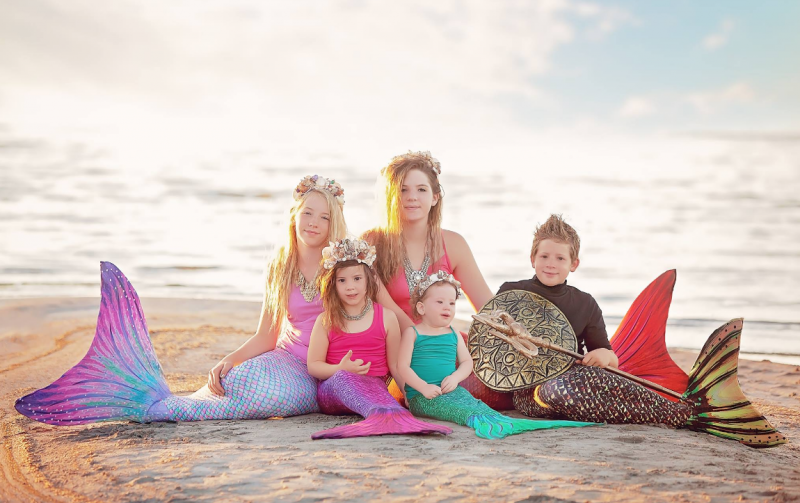 Fun for all ages and genders, the Sun Tail Mermaid Fins are a unique and fun gift.  Featuring a high quality 80/20% nylon/spandex material construction that provides a 4 way stretch, these tails are as comfortable as they are awesome.  Designed with a realistic scale mermaid tail style, they turn heads everywhere.  Available in a variety of fun colors and designs, their size range is children 6/7 all the way up to Adult Misses 12/16.  This is one gift that works well for swimming, dress up costume, or just a unique gift!
Buy It: SunTailMermaid.com
Discount: Use the code EMILYREVIEWS to receive 10% off your entire purchase!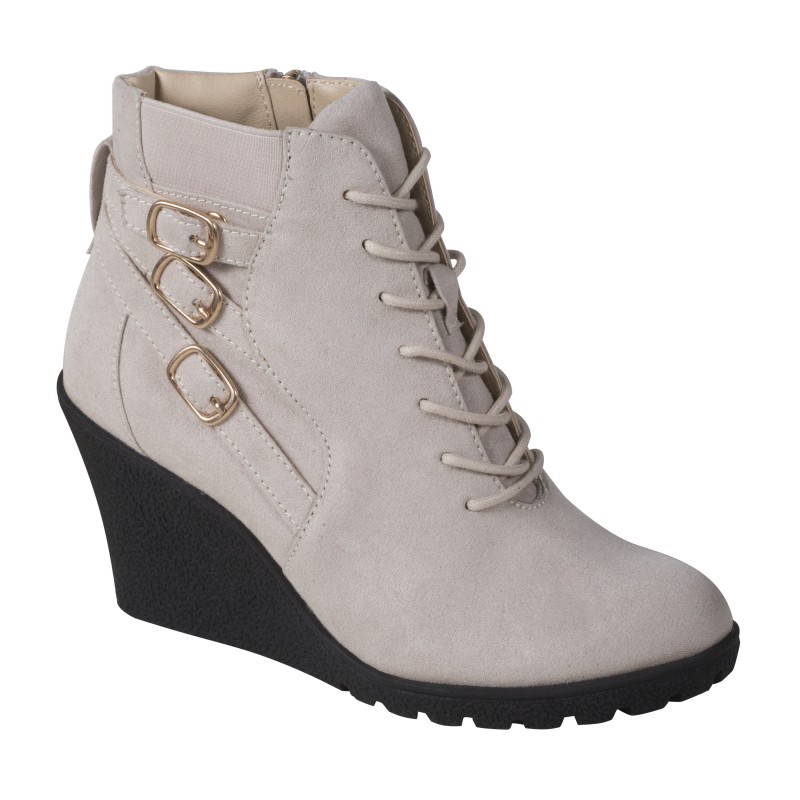 Camtrade Footwear offers two lines of women's shoes- Secret Celebrity and Soft Comfort. Secret Celebrity shoes are perfect for trendy teens. The Allura bootie is a part of the new athleisure line. It is a fashion bootie with a lug wedge bottom and buckle embellishments. The Allura is available in three fun colors beige (shown), black and merlot. Learn more about Camtrade Footwear in my review and enter to win the giveaway.
Buy It: https://camtradeinc.com/secret-celebrity/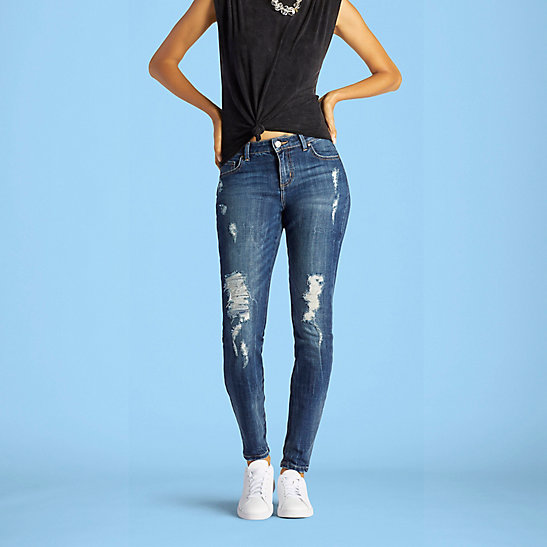 The New Lee Jeans Vintage Modern line is perfect for teen fashionistas. Jenny Jenny Skinny Jeans are distressed and on point with today's trends. They have a modern silhouette with vintage Lee details. She can dress them up or keep them casual. Learn more about Lee Jeans in my review.
Buy It: https://www.lee.com/

GiftYou is not a gift, but a gift service. Are you worried about giving gifts that your friends and family members will love? Sign up for giftYou, make your wishlist and ask your family members to do the same! It's a way to swap wish lists and ensure that everyone gets gifts they really want and will use. Plus, you can mark items as purchased regardless of where you shop at to help prevent duplicate gifts.
Sign up: giftyou.com.

Hi there! I am Emily Evert, the owner of Emily Reviews. I am 28 and live in a small town in Michigan with my boyfriend Ryan and our two pugs. I have a large family and I adore my nieces and nephews. I love reading memoirs, and learning about child development and psychology. I love watching The Game of Thrones, Teen Mom, Sister Wives and Veep. I like listening to Jason Isbell, John Prine, and other alt-country or Americana music. I created Emily Reviews as a creative outlet to share my life and the products that I love with others.
This post currently has 9 responses.