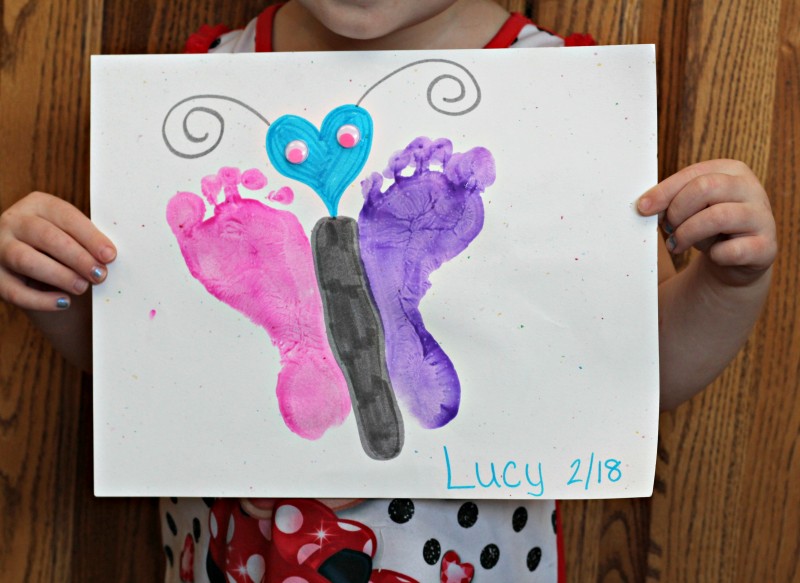 Being from Minnesota, you'd think I'd finally get used to the long winters.  Yet sadly, I don't think I ever will.  In the fall, once it starts dropping to 60 degrees, I'm freezing and quick to dig out my winter coat.  It just seems to take me a few months to get my "winter legs" back.  But at least by this time of year, 40 degrees now feels warm and you'll see people walking around without coats.  (It's even common to spot short sleeves being worn!)  At the end of January, we even had a few mid 40 degree days where I went coat-less as well.  Those warmer days definitely help me survive the long winters but honestly, I'm getting really tired of it.  It's been colder than normal this winter.  And with lower snow amounts too, I'm just done.  At least when we get some big snowfalls, the kids get out and play.  Energy gets burned.  Everyone sleeps well.  But this frigid cold, and no snow weather has been nothing but a drag.  So to try to help usher in spring a bit quicker, the kids and I made some footprint butterflies.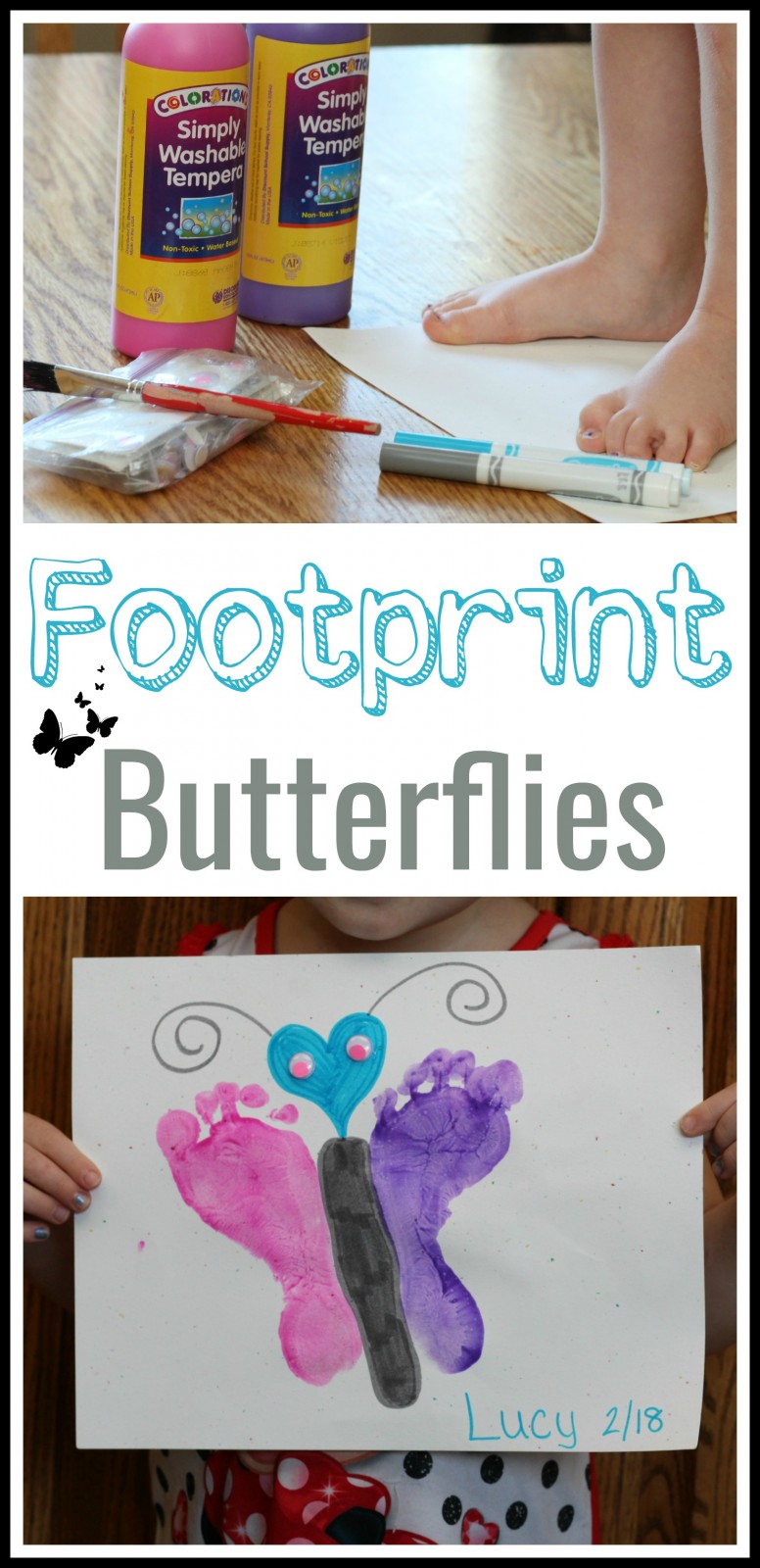 Making Memories With Foot Print Art
Not only do the kids love to paint.  Painting a body part makes the experience even more fun.  So we try to do hand print and foot print projects throughout the year.  And not only is it fun to get creative, I love having these keepsakes as a result.  I feel like my children are growing up so fast so those little hands and feet are extra precious.
Butterfly Foot Prints
These can be made on a canvas or just construction paper, depending on if you are looking for a craft to display or not.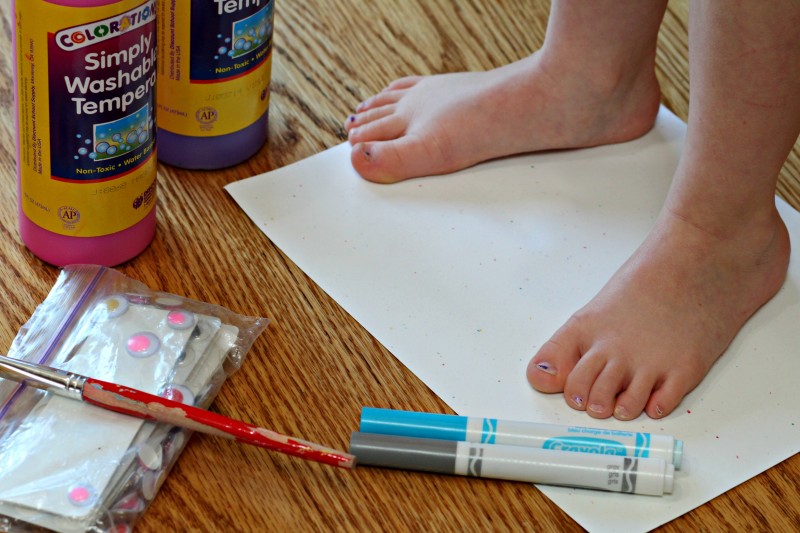 Easy to make, let your child choose whichever color (or colors) they'd like to make their butterfly.
Paint both feet.  (You can do it one at a time or both at once to get it done.)

Crisscross the footprints and leave a small space between them on the paper.
Press firmly and then lift up.

Once dry, draw the body of the butterfly.
Put a heart at the top for the head.

Add antennas and googly eyes for the perfect finishing touch.

Make sure to sign and date for future reference.

Every time we make these, I just can't get enough.  It's a fun way to track your child's size and capture a little piece of them throughout the years.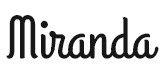 I'm a city girl turned country by my awesome husband and we have three busy boys and two darling daughters. I love spending time with my family, reading Karen Kingsbury novels, and catching up with friends while our kiddos have play dates. I'm blessed beyond measure and can't wait to see what God has in store.
Follow Miranda on Pinterest | Twitter| Blog | Instagram
This post currently has 12 responses.