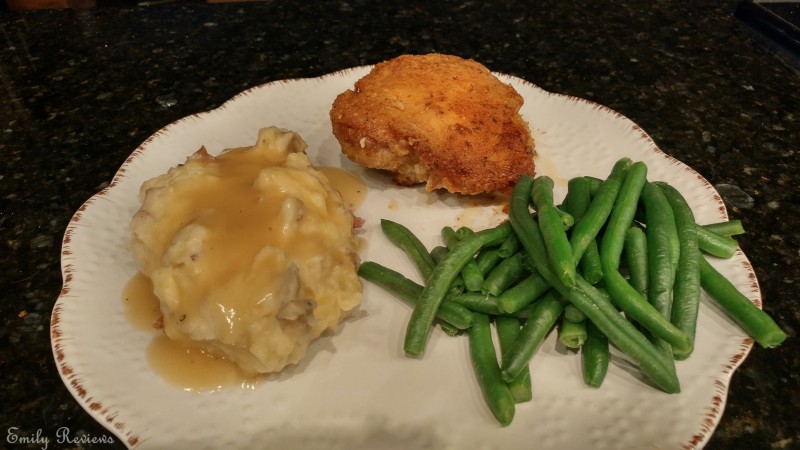 Thank you to BOU for providing me with products to facilitate my blog review. All opinions are 100% my own.
Last fall, I was introduced to BOU bullion cubes. BOU bullion cubes have 30% less sodium than traditional bouillon cubes. They are gluten-free, have non-GMO ingredients and are made in the USA. They are absolutely fantastic. To learn more about them, read my BOU bullion cube review.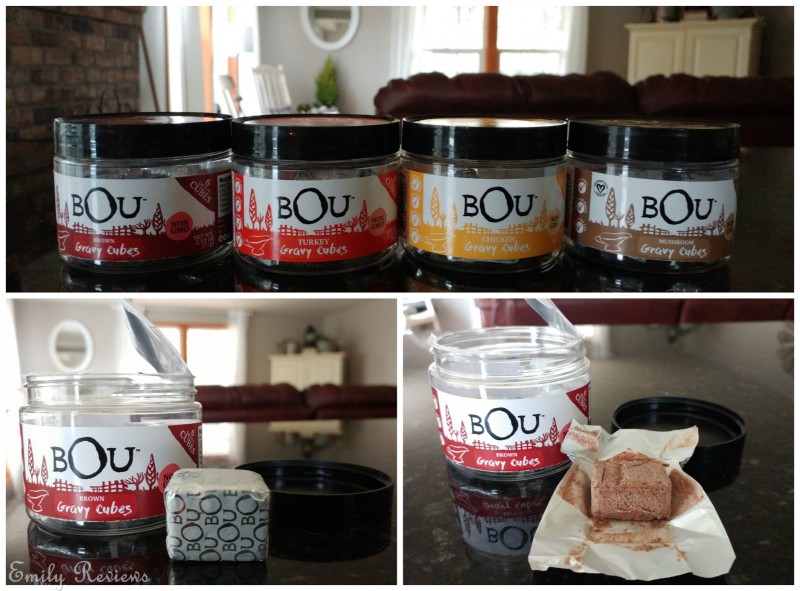 Today, I want to tell you about the newest BOU product, Gravy Cubes. BOU Gravy Cubes are made with real ingredients and traditional seasonings. BOU Gravy Cubes are packed with the same wholesome flavors as those found in grandma's gravy.
To make BOU Gravy, you simply take a cube of your desired flavor, blend it with ½ cup of water in a small or medium saucepan. Whisk the gravy over medium heat until it begins to boil. Remove from heat and serve.
My husband just had a birthday. I decided to make him one of his favorite dinners, fried chicken, mashed potatoes with gravy and green beans. I haven't made this meal in years, so it was a real treat for him.
For the gravy, I used three BOU Chicken Gravy Cubes. As per the instructions, I added  1 ½ cups of warm water to the cubes. It didn't take very long for the cubes and the water to combine and meltdown. I let the gravy mix simmer for a little while until it was at my desired thickness.
Dinner was a hit! My husband absolutely loved his birthday dinner.
In addition to using my BOU Chicken Gravy Cubes, I have also used the Brown and Mushroom Gravy Cubes over beef steaks. That was another home run dinner!
How would you use your BOU Gravy Cubes?
Buy It: Please visit the BOU website to see the great selection of products they offer and convenient shopping locations.
Connect: Don't forget to follow BOU on Facebook, Twitter, and Instagram for the latest product announcements and special offers.
WIN IT: One winner will receive one container of each of the four flavors of BOU Gravy Cubes- Turkey, Mushroom, Brown, and Chicken. This is a US giveaway and it is scheduled to end on 3/28/2018. Good luck.


Hello, my name is Laurie. I have been married to my husband for 12 years. We have two young daughters, ages 9 and 11 years old. My family and I live in Oregon so that means we are just minutes from the beach, mountains, and desert.  We love it here and try to spend as much time outdoors playing as we can.
Follow Laurie on Facebook | Pinterest
This post currently has 8 responses.