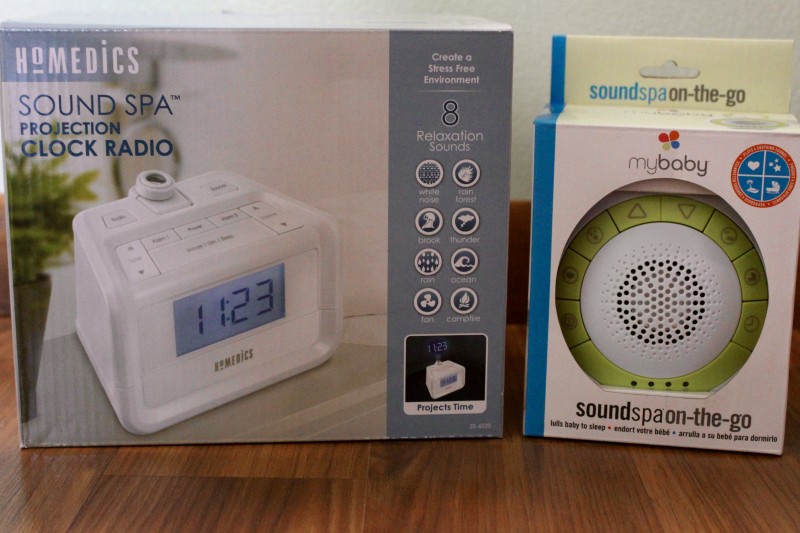 Thank you to HoMedics for sending products for review in exchange for my honest opinion.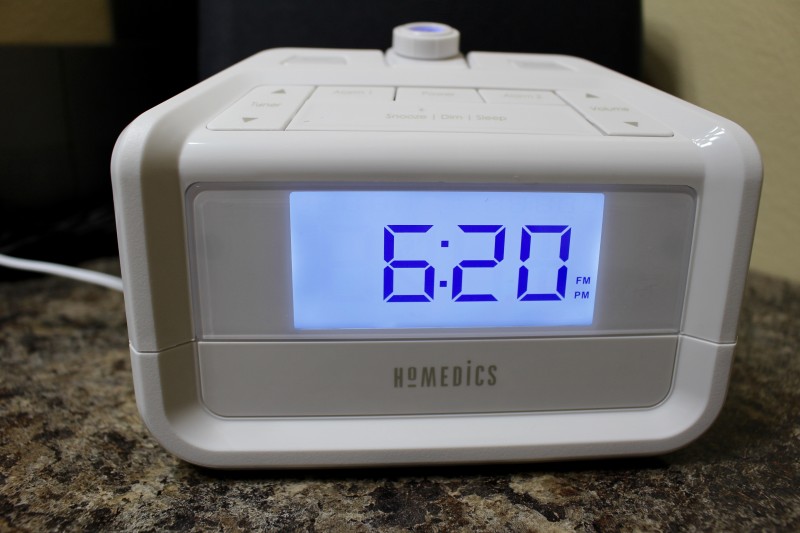 I don't think I've ever appreciated sleep as much as I do now that I'm a mom. I am a light sleeper and my two-year-old daughter still doesn't sleep soundly through the night. In about 15 weeks, I know that my sleep will be interrupted even more as we welcome baby number two. I'm hoping that baby number two will sleep more like his dad (like a log) and less like his big sister and I. I am always on the lookout for ways to improve our family's sleep. I got the chance to partner with HoMedics to try out their SoundSpa Projection Alarm Clock Radio and the MyBaby SoundSpa On-The-Go.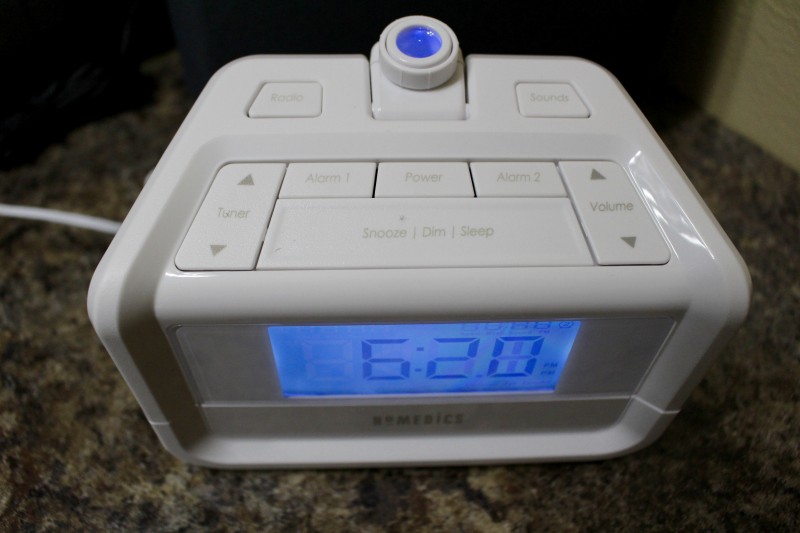 "HoMedics, manufacturer of bestselling sound-therapy products, is the new, official sleep-conditioning partner of the National Sleep Foundation. More than 10 HoMedics sleep-conditioning and sleep-therapy products for adults and infants will feature the National Sleep Foundation's seal, indicating they align with the Foundation's mission of improving sleep health and well-being through sleep education, and the incorporation of sleep science in products to encourage restful sleep".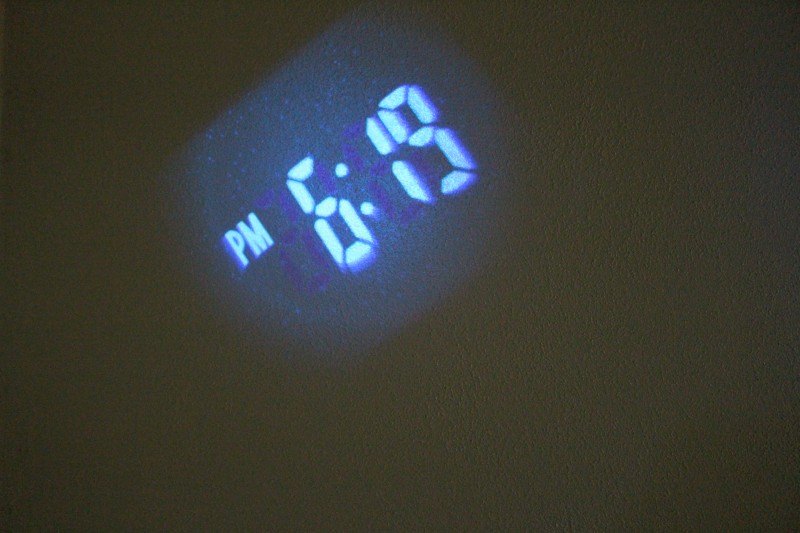 I have had the same alarm clock since high school (it's 15+ years old), so I was ready to try something new. The SoundSpa Projection Alarm Clock Radio helps create a relaxing sleep environment. It features eight peaceful sounds including ocean, white noise, brook, rainforest, thunder, rain, fan, or campfire. These sounds are designed to help soothe your senses, encourage and maintain deep sleep so you can wake up feeling refreshed. You can also choose to use the FM radio function. My favorite feature is the time projection option, which projects the time in blue light on the wall or ceiling. It doubles as a night light which I appreciate as I'm getting up and using the bathroom at night or tending to our daughter. The digital clock projection also emits a soothing blue light. I think this would be a great first alarm clock for a child.
Since baby obviously isn't here yet, I wasn't able to try out the MyBaby SoundSpa On-The-Go for myself. I am looking forward to trying it out with baby and am hoping that it helps him sleep! I appreciate its small size and its portability. It plays four different soothing sounds: Heartbeat, White Noise, Ocean, and Lullaby. It also has an adjustable volume control. It easily clips onto baby's car seat, stroller, diaper bags, pack and play or crib rail. Finally, it has an auto-off timer that can be set to 15, 30, or 45 minutes to help baby fall asleep.
Buy It: Head over to HoMedics to see for yourself the great selection of products they offer.
Connect: Don't forget to like them on Facebook, follow them on Twitter, Pinterest, Instagram and YouTube for all the latest news and promotions.


Hi, my name is Asha. I am 30 years old. I am a nurse by profession. I am married to a wonderful man, have a sweet 3-year-old daughter, a newborn son, and a lovable bunny named Caramel. I enjoy spending time with family, taking photographs, scrapbooking, hunting, fishing, cooking and gardening.
This post currently has 8 responses.