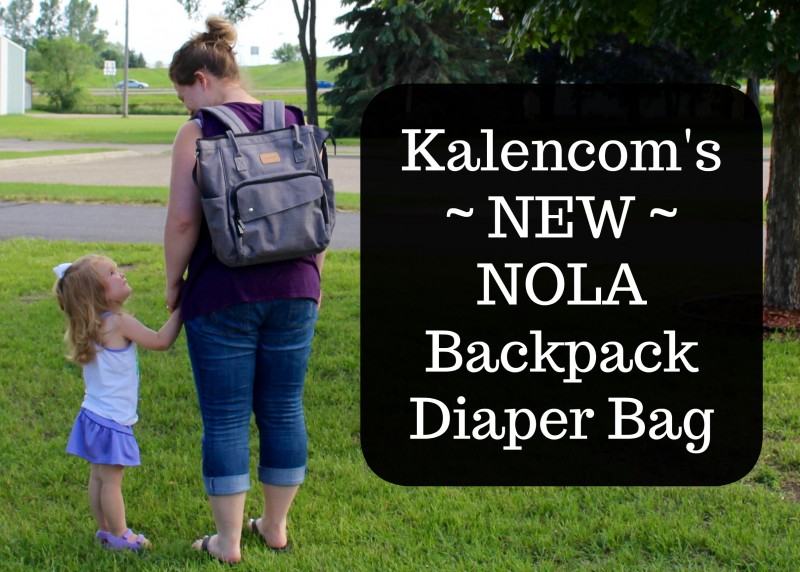 Thank you to Kalencom for sending product for review in exchange for my honest opinion.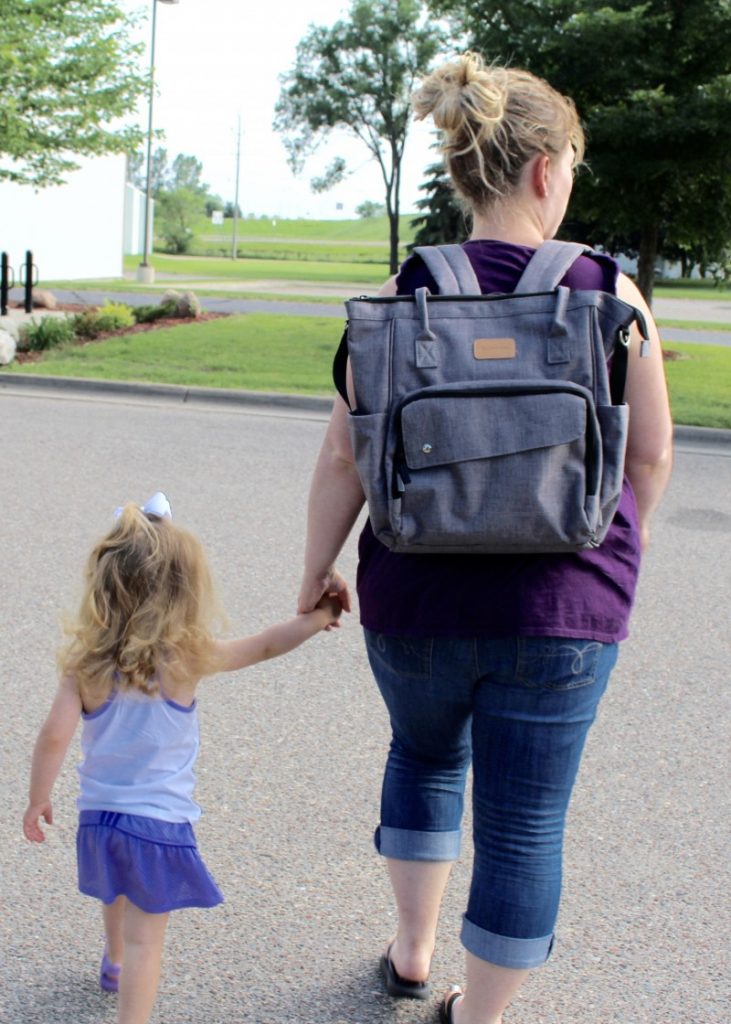 As many of you know, I am currently expecting baby number two. I am 22 weeks pregnant and am already feeling the need to get things ready for when our baby boy arrives this fall.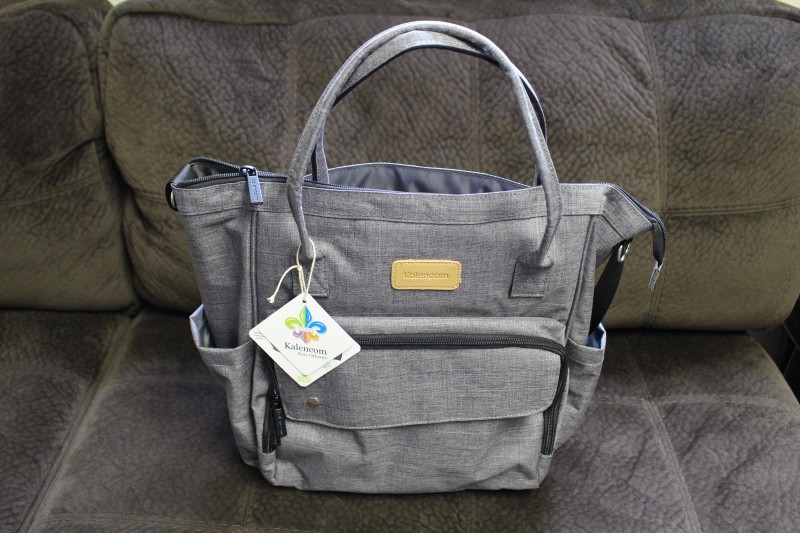 I have partnered with Kalencom before. Here's my Kalencom L.A. Diaper Bag Review. Although I still love that diaper bag, my best friend encouraged me to get a backpack style diaper bag for our second baby. She explained that I will be happy to have both hands free to hold the car seat and the hand of our daughter and don't have to worry about a diaper bag falling off my shoulder. So, I reached out to Kalencom again to try out their new NOLA backpack style diaper bag.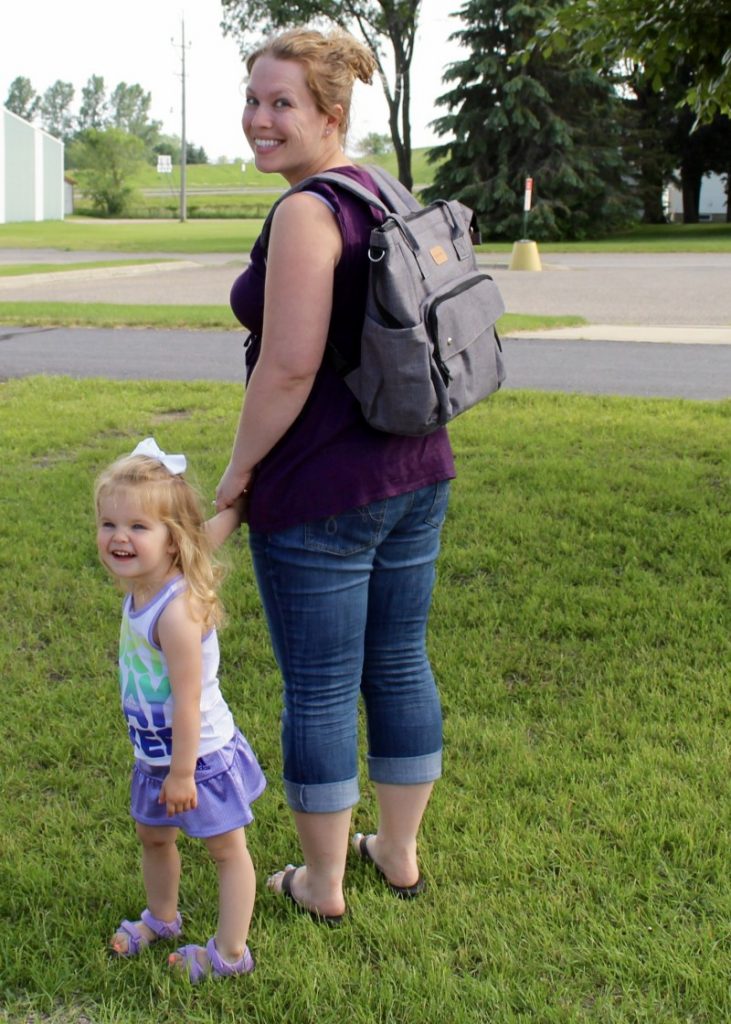 There's a lot to love about the  Kalencom NOLA Backpack Diaper Bag!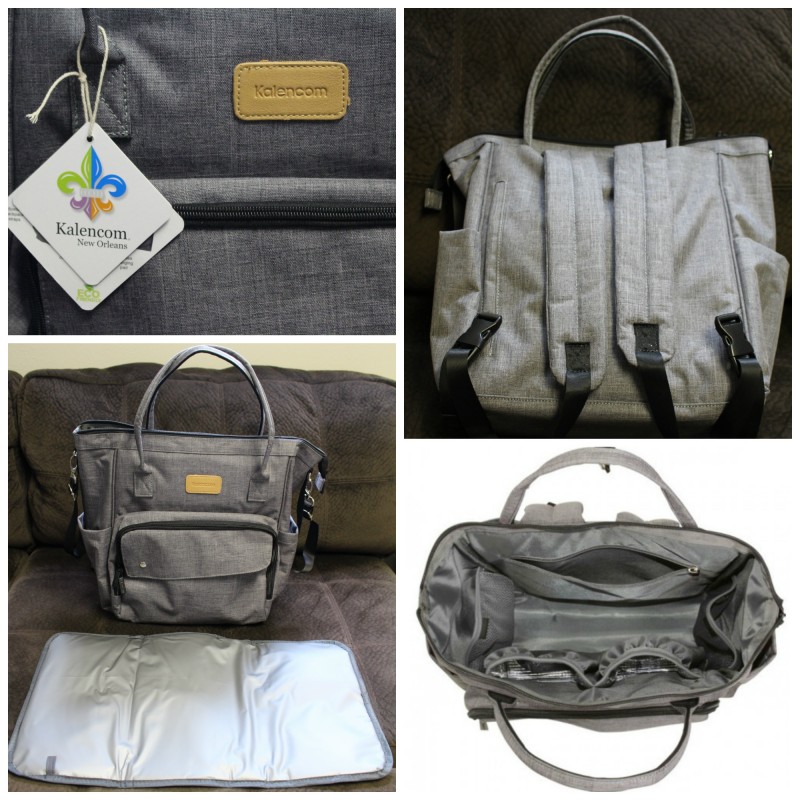 Kalencom's NOLA Diaper Bag features two Insulated bottle pockets, and many other pockets both inside and outside the bag. It includes a changing pad and – my favorite feature – adjustable stroller straps. Stroller straps are a lifesaver! It is made of a durable, synthetic, water-resistant cotton exterior material. It also features both easy grab handles and adjustable backpack straps, which makes it extremely versatile.
The NOLA Diaper Bag comes in two colors. The gray pictured above and the navy pictured below. I love the look of both. They are also available at a great price point! This bag would be perfect for gifting!   
Are you in the diaper bag toting stage of life? What style diaper bag do you use? Did you change diaper bags in between babies one and two?
Buy It: Head over to Kalencom to see for yourself the great selection of products they offer.
Connect: Don't forget to like them on Facebook, and follow them on Pinterest and Instagram for all the latest news and promotions.



Hi, my name is Asha. I am 30 years old. I am a nurse by profession. I am married to a wonderful man, have a sweet 3-year-old daughter, a newborn son, and a lovable bunny named Caramel. I enjoy spending time with family, taking photographs, scrapbooking, hunting, fishing, cooking and gardening.
This post currently has 7 responses.