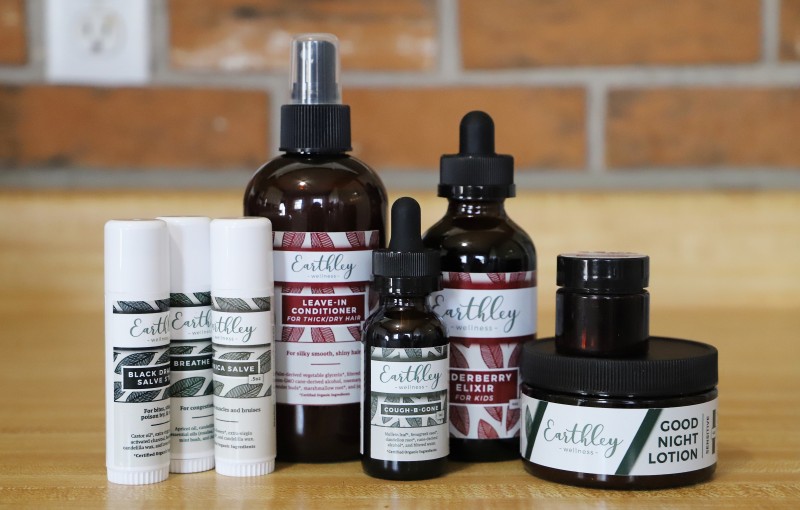 Thank you to Earthley for sending me products. As always, all opinions are my own. This post contains affiliate links.
As a family concerned with the products we put in and on our bodies, I'm always looking for stocking stuffer ideas that my family will love and really utilize. I recently discovered Earthley and when I visited their website I was absolutely amazed at the quality and amount of products they carry! I've added quite a few to our daily regimen, and I'm excited to gift some to family members this year.
Earthley Wellness Products
In order to change the way the world looks at health care, Earthley has created a large line of natural health and wellness products. All of these products are non-GMO and they're minimally processed, with many of the ingredients being organic. They're also very transparent about ingredients and list all of them on their website. Check out some of our favorite products so far!
Earthley Wellness Leave-In Conditioner
Most of the women in my family have thick, wavy hair that gets especially dry in winter. My daughter and I have started using Earthley's Leave-In Conditioner and we love it, so this year my family members are each getting a bottle in their stockings! You can choose between a formula for thick hair or fine hair depending on your needs. For our five year old daughter who has super thick hair, this is a lifesaver to help us get through it without a huge fight!
Earthley Remineralizing Tooth Powder
If you haven't heard of tooth powder before, you definitely need to check this out! An alternative to toothpaste, Earthley's Remineralizing Tooth Powder is safe for all ages and is full of healthy alternatives to the chemicals found in traditional toothpaste. With activated charcoal to bind with toxins and bentonite clay to strengthen teeth and detoxify your mouth, it would make a great stocking stuffer for anyone on your list! Our whole family has switched and our kids love the Lemon-Berry flavor.
Earthley Wellness Health Products
Earthley offers a huge variety of health and immunity products. If you haven't heard of the power of elderberry yet, you will want to try it out this flu season! We love Earthley's Elderberry Elixir because it's an effective daily immune boost for every family member. They offer an original version as well as a kids version without alcohol. This formula combines elderberry extract with other nourishing herbs and contains no added sugars, colors, flavors, preservatives, or fillers. We've been using it for the past month and have avoided some of the bad sicknesses going around so far!
Earthley's Breathe Well Salve is a necessity for our family as our kids tend to get a few respiratory illnesses through the winter months. An affordable and healthier option than other chest-rubs on the market, this Breathe Well Salve is a necessity for respiratory congestion. Each of our kids are getting a stick in their stocking this year! (By the way, they will be SO excited to get their own salves-our kids love these products!).
Along with the Breathe Well Salve, we love Earthley's Cough-B-Gone Herbal Extract. When our kids get the respiratory illnesses, they always come with a cough. This herbal extract is safe for ages two and up and doesn't contain any sugar, colors, flavors, or preservatives. My husband had a cough that he just couldn't get rid of, and after using Cough-B-Gone for just a few days it cleared right up. I'm completely sold on this product and plan to always have it on hand.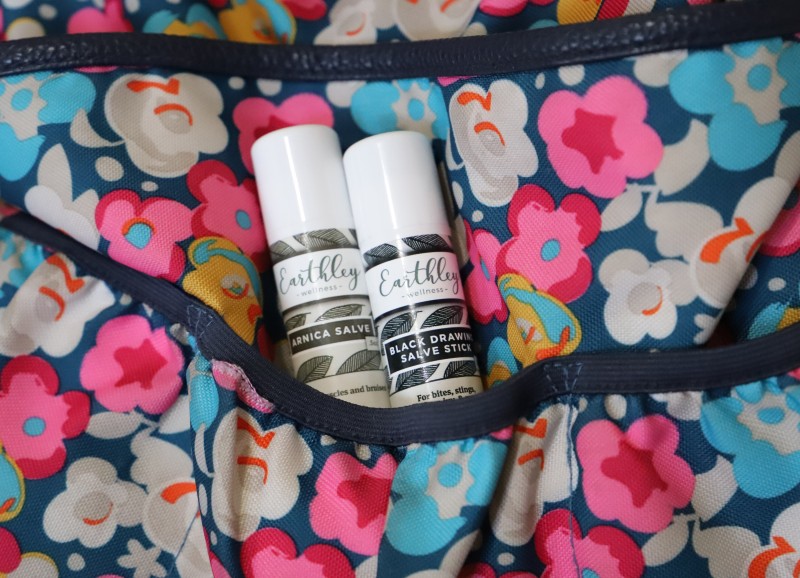 Earthley Salves
I mentioned one of Earthley's Salves above, but they carry quite a few besides that one as well. Two that I currently carry in our diaper bag are Arnica Salve and their Black Drawing Salve Stick. Arnica Salve is great for bumps and bruises which my busy kids get frequently! They know that if they stub their toe or bruise their shin during gymnastics, Arnica will help things heal up faster! The Black Drawing Salve Stick is great for minor scrapes, bug bites, poison ivy, and stings. I wish I'd had it on hand last summer when our daughter was stung by a hornet! With activated charcoal to help draw toxins out of skin, it's a great product to have on hand at all times.
Earthley Good Night Lotion
Earthley's Good Night Lotion is a magnesium body lotion that's free from parabens and fragrances. Just rub a pea-sized amount on legs or bellies at night to promote restful sleep and help relieve leg cramps or constipation. This is a great product for families with little kids and would make the perfect stocking stuffer. You can choose between the original or sensitive formula and both are safe for the whole family. We've been using this on both kids' stomachs at night and it's been absolutely amazing. I can tell the nights I forget, because our kids are much more restless if they haven't had their lotion.
Earthley offers so many products in addition to the ones I've featured here, and I'm looking forward to trying more! Any one of these products or the others listed on their site would make great stocking stuffers or gifts for people on your list this year.
Buy it: You can purchase Earthley products directly from their site. You can also become an Earthologist and make commission on products that your friends and family buy!
Win it: Our friends at Earthley are generously offering our readers a huge prize pack with an assortment of products! This is a US giveaway ending 12/9.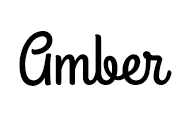 Hi there! I'm Amber, a 30 year old wife and mom of two from central Minnesota. I love to travel and to be outside with my kids anywhere the weather is warm! When I have a spare free moment, I love to read and scrapbook as well as binge-watch Netflix long after the kids are asleep. I drink too much Caribou Coffee and have a real sweet tooth but also try very hard to consume organic foods and use eco-friendly, fair trade products as much as possible. I also love socializing and sharing about my favorite products!
This post currently has 12 responses.