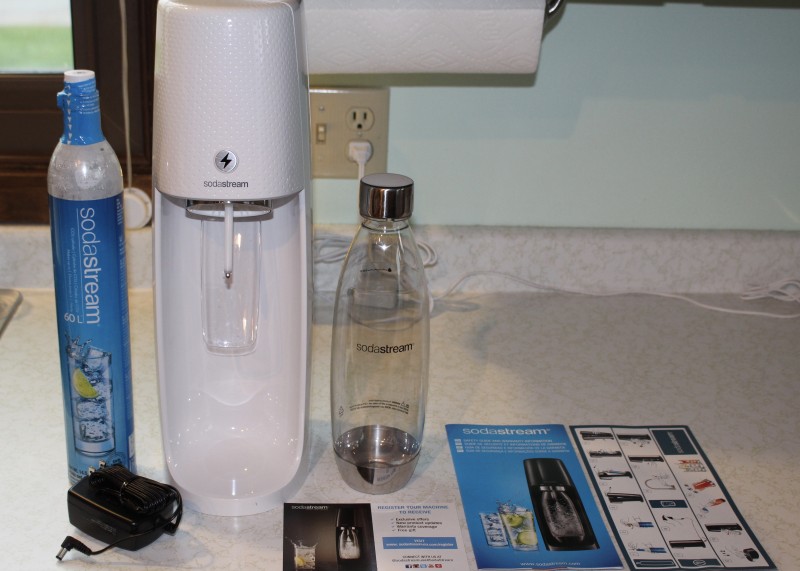 Thank you to SodaStream for sending product for review in exchange for my honest opinion.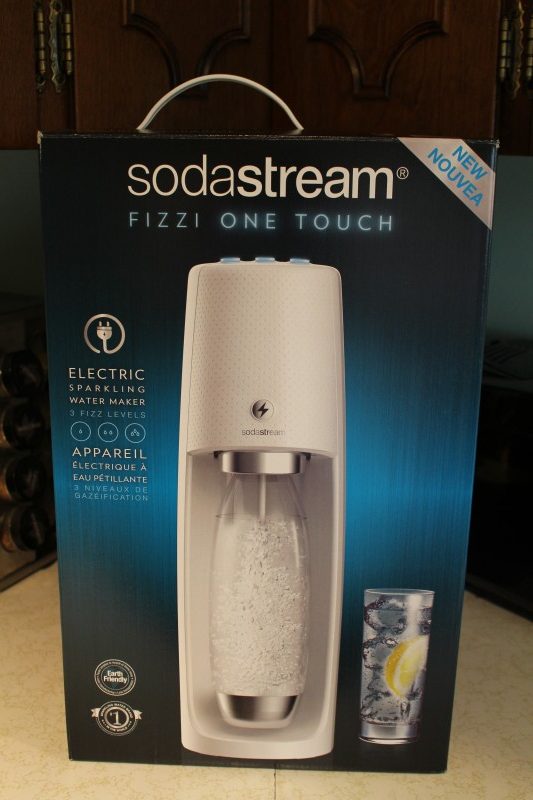 My husband and I are both pop drinkers. My pop of choice is Mello Yello. My husband likes pretty much any kind. We know that pop isn't good for us since it has so much sugar. We have both been wanting to work on eating (and drinking) more healthily, so I was happy to partner with SodaStream to review the Fizzi One Touch sparking water maker. Now we have a healthier carbonated drink option.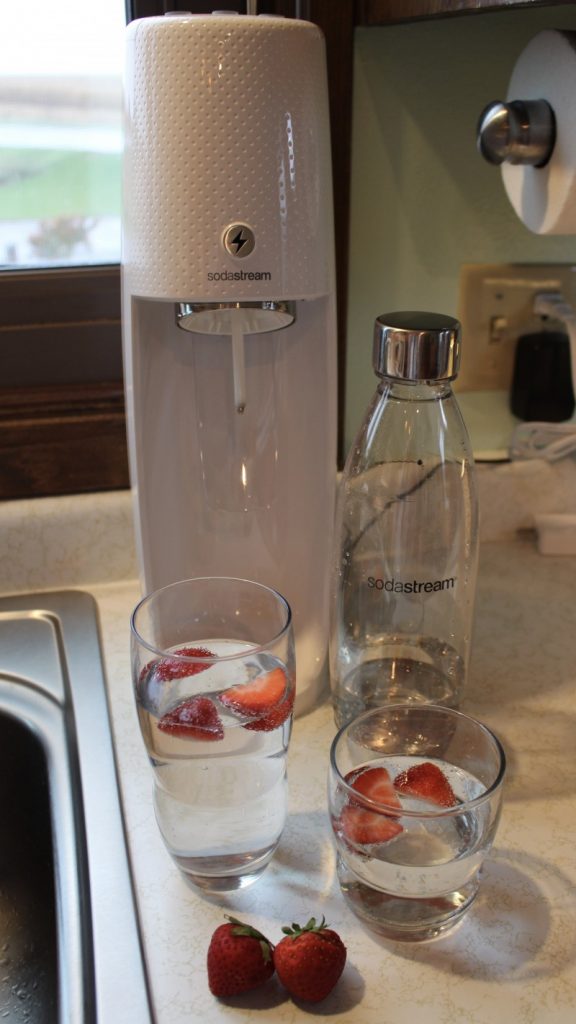 The SodaStream Fizzi One Touch makes fresh sparkling water with just the touch of a button. It takes tap water from flat to fizzed in seconds. The Fizzi One Touch has three levels of automatic carbonation, so you can perfectly customize your sparkling water. I appreciate the sleek, slim design so the appliance doesn't take up much of my coveted countertop space. Also, one SodaStream bottle can replace up to 2,000 plastic bottles, so you can feel good about your purchase!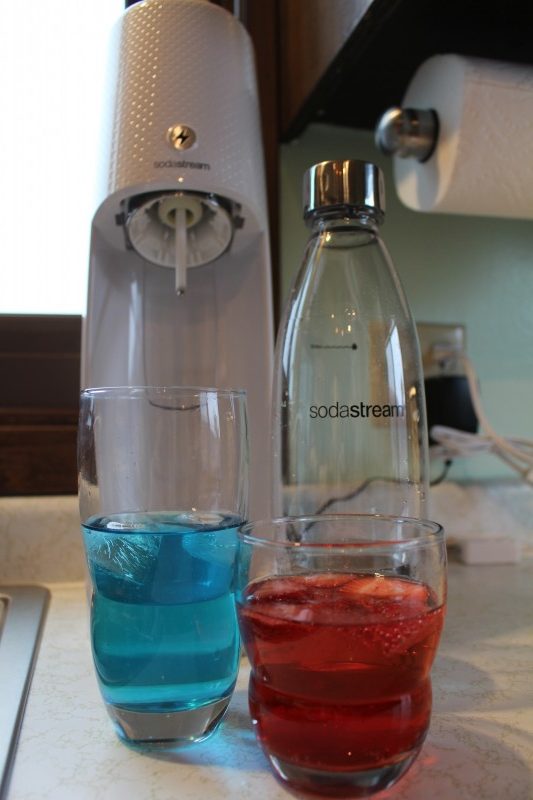 We have tried putting different fruits in our water to add a little sweetness. We have also used Crystal Light packets and flavored water drops to add flavoring so the carbonated water tastes a little more like the pop we are trying to cut down on. I appreciate that the water holds its fizz well, when sealed in the bottle that comes with the machine, so once made you can keep the water in the fridge for as long as you need.
Tell me: Do you like Sparkling Water? Would you give the SodaStream Fizzi One Touch a try?
Buy It: Head over to SodaStream to see for yourself the great selection of products they offer.
Connect: Don't forget to like them on Facebook, follow them on Twitter and Instagram, and subscribe to their YouTube channel for all the latest news and promotions.


Hi, my name is Asha. I am 31-years-old and am a nurse by profession. My husband and I have been married for over five years and together we have a sweet four-year-old daughter, a one-year-old son, and a lovable bunny named Caramel. I enjoy spending time with family, taking photographs, scrapbooking, hunting, fishing, cooking and gardening.
This post currently has 13 responses.