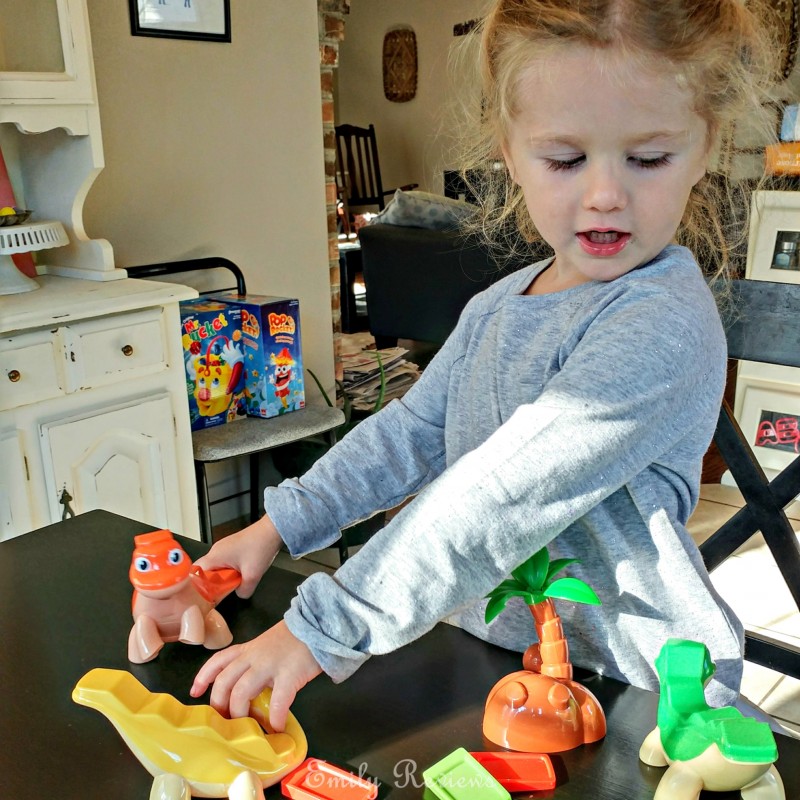 Thank you to Goliath Games for providing me with products to facilitate my blog review. All opinions are 100% my own.
Goliath Games is a great place to shop for family games. They have games for kids as young as four years old and games for those of us older than four years old!
Today, I want to share with you four Goliath Games, I feel would make fun holiday gifts.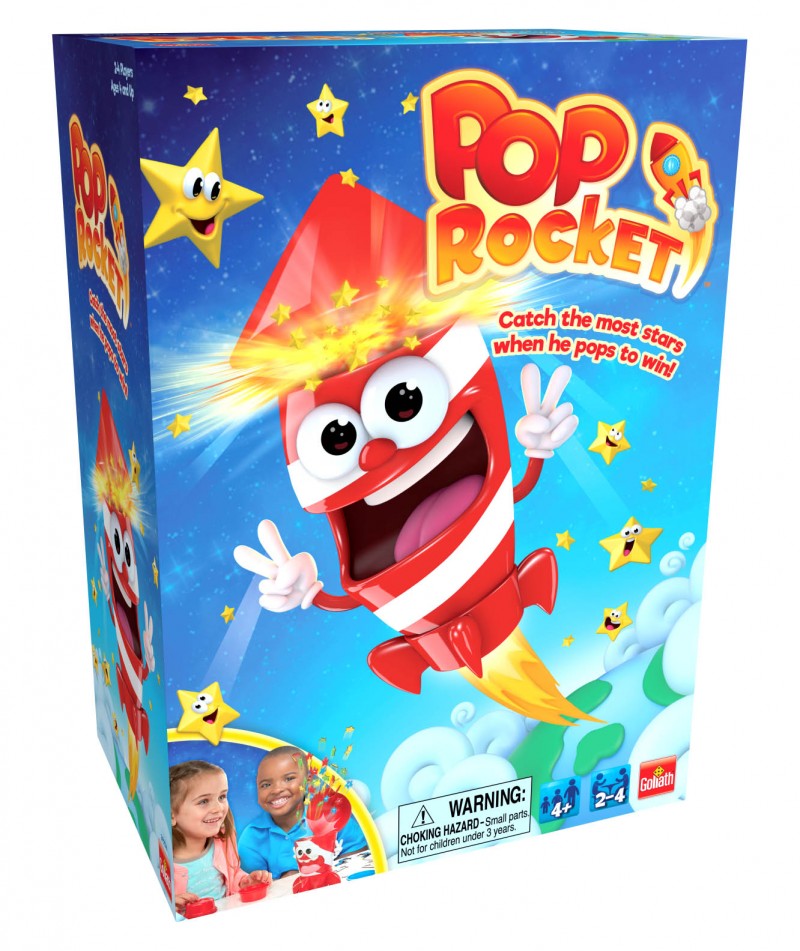 Pop Rocket challenges young kids to catch as many stars as they can. Pull the Pop Rocket string to start the countdown. Roll the die and move your color star catcher to where you think the little exploding stars will land. Keep your eye on Pop Rocket because you never know when he is going to Blast off! The first player to collect enough stars to fill their constellation wins.
Domino Junior Friends "Deluxe" is a kid-friendly set od stunt dominos. The Domino Junior Friends Deluxe set comes with an easy-to-use domino spacer tool, 100 dominos, and dino friends. Kids can set up the dominos and then race to knock them down. Domino Junior Friends "Deluxe" set provides hours of open-ended fun.

Rocket Fishing Rod makes fishing a blast! Pump your Rocket Fishing Rod to launch the line up to 25 feet out in the water, catch and reel in your real fish. The Rocket Fishing Rod replaces a standard fishing pole and takes out the hassle, snarls, accidental hooks, and snags. The safety bobber keeps the hook complete enclosed until it hits the water. When the safety bobber lands in the water, the lure/bait compartment opens to drop the hook to the desired depth. Fish on!
The iTop is a high-tech top that keeps track of the number of spins. Players spin to score while competing in different challenges. The iTop has LED lights and hidden features that are unlocked by spinning the top an exact number of spins. The iTop has over ten different ways to play making the fun never ending. The iTop is available in three colors- Mega Gear Blue, Infinite Purple, and Vortex Red.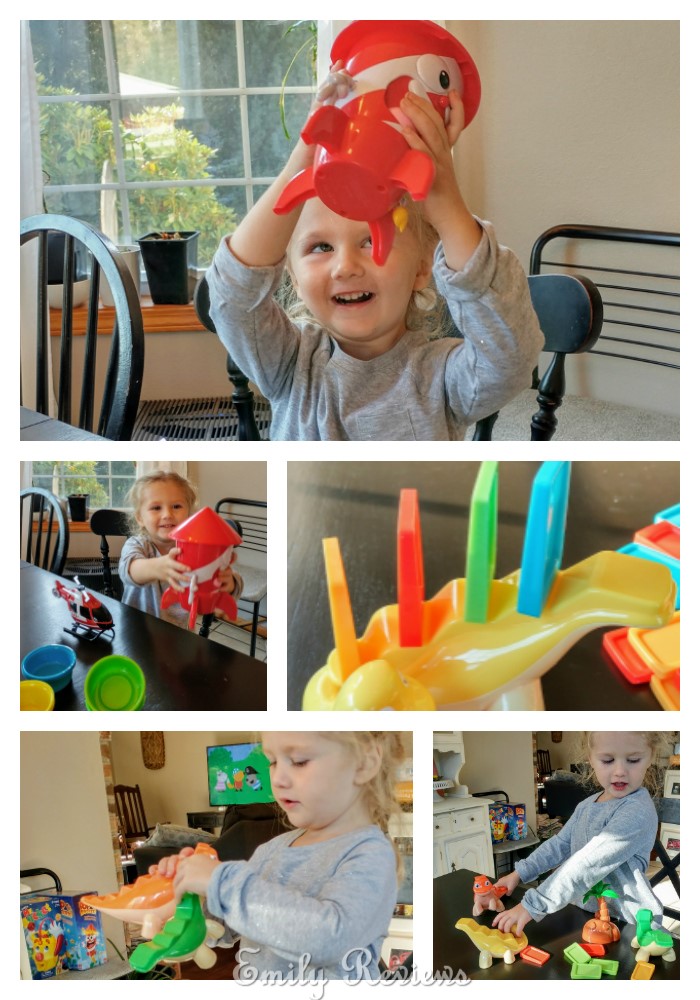 These are just four examples of the fun Goliath Games has to offer. If you are shopping for kids this holiday season, swing by Goliath Games.
Buy It: Please visit the Goliath Games website to see the great selection of products they offer and convenient shopping locations.
Connect: Don't forget to follow Goliath Games on Facebook, Twitter, and Instagram for the latest product announcements and special offers.
Win it: One winner will receive the Ultimate Goliath Games prize pack featuring Pop Rocket, Domino Junior Friends "Deluxe", and i-Top. This is a US giveaway. The Goliath Games giveaway is scheduled to end on 11/29/2018. Good luck.


Hello, my name is Laurie. My family and I live near the Oregon coast. When we aren't at work, in school, or on the volleyball court, we enjoy traveling, cheering for our favorite sports teams, playing outdoors, and checking off items on our bucket list. We are lucky in that both sets of our parents, as well as our siblings and their families, live within an hour of us. We get together often to help one another out, celebrate milestones, and go on adventures together.
This post currently has one response.