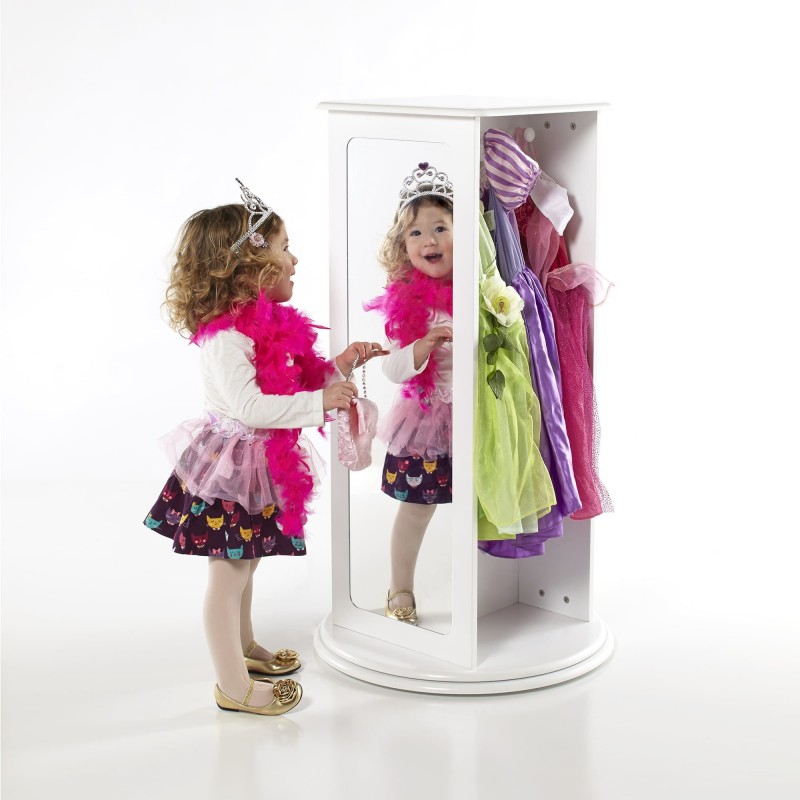 Thank you to Guidecraft for sending me this rotating storage unit. As always, all opinions are my own.
Our daughter has co-slept her entire life and is now transitioning into her own bedroom! As we were thinking of what pieces we'd like to decorate with, she told me she'd like to have her princess dresses out on display. As soon as I heard that I thought of Guidecraft and their Rotating Dress Up Storage.
Guidecraft Rotating Dress Up Storage
Both of our kids really love dressing up and using their imaginations. As a parent, it's so fun to see the storylines they come up with and to get a look at the outfits they run around in. The one issue we used to have was storage. When you keep dresses and accessories in a box, they don't get played with nearly as much as they should. Plus, the dresses get wrinkly and pieces go missing. With our new dress up storage unit from Guidecraft, all of our costumes are in one place and it makes an adorable addition to the new bedroom.
As you can assume from the name, the whole storage tower rotates. It's a heavy piece, though, so you don't have to worry about kids spinning it. They're just able to turn it slowly to access all sides. Two sides have full-length mirrors that are perfect for kids to twirl around in front of. One side has a bottom drawer and three hooks for hanging items. The last side has multiple shelves, perfect for storing accessories like headbands, masks, and more.
Our daughter has quite a few princess dresses and they all fit well in our Guidecraft Rotating Dress Up Storage. On the shelf side we have headbands, a purse, Hawaiian leis, and even a couple of our son's costumes. The bottom of this storage unit is perfect for child-sized shoes!
I am so excited about how our daughter's bedroom is coming along! The dress-up storage is a perfect corner feature and is also super functional, which I love. I can't wait to add to our costume collection and see our kids' imaginations expand. This adorable storage unit is available in white, lavender, pink, light green, grey, natural, and espresso finishes.
Buy it: Guidecraft
Win it: Our friends at Guidecraft are offering one lucky reader their own chance to win a Rotating Dress Up Storage in White! This is a US giveaway ending 12/12. Good luck!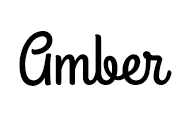 Hi there! I'm Amber, a 30 year old wife and mom of two from central Minnesota. I love to travel and to be outside with my kids anywhere the weather is warm! When I have a spare free moment, I love to read and scrapbook as well as binge-watch Netflix long after the kids are asleep. I drink too much Caribou Coffee and have a real sweet tooth but also try very hard to consume organic foods and use eco-friendly, fair trade products as much as possible. I also love socializing and sharing about my favorite products!
This post currently has 5 responses.