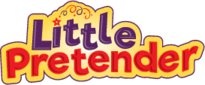 Thanks to Little Pretender for sending me such fun products! As always, all opinions are my own.
I'm always on the hunt for fun and interactive toys for our kids. With Christmas right around the corner, I wanted to share some awesome products from Little Pretender that our daughter will be finding under the tree this year!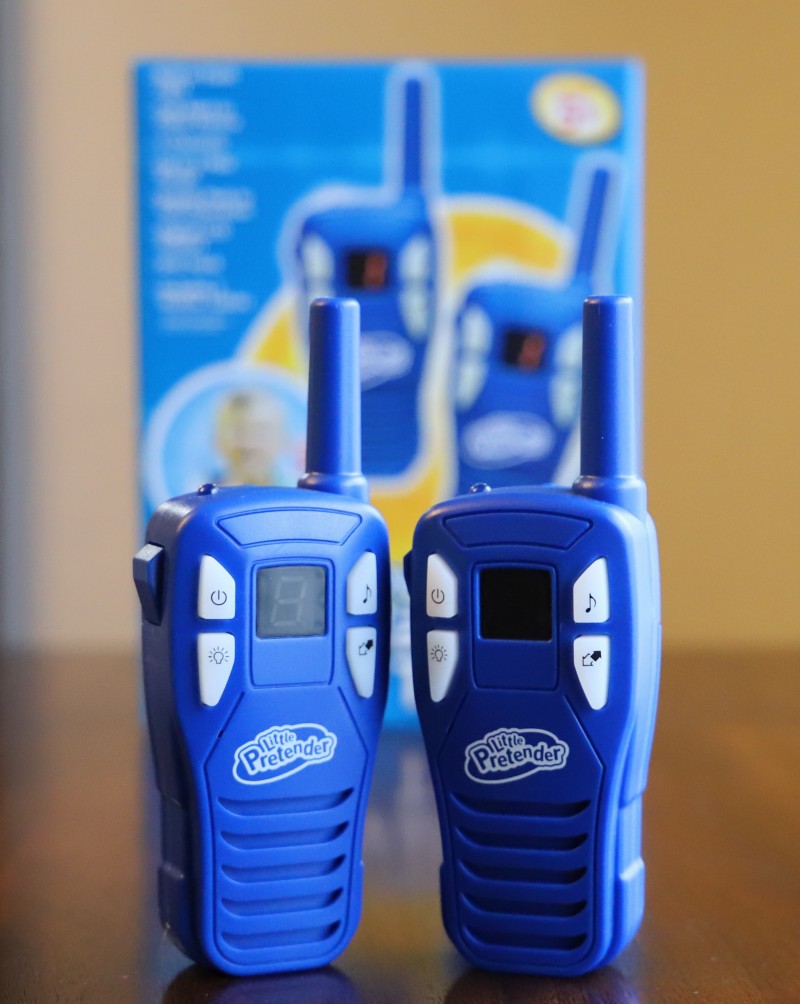 Little Pretender Walkie Talkies for Kids
Our daughter has been begging for a set of walkie talkies for well over a year now. I discovered Little Pretender while searching for some walkie talkies for kids. Once I found them, I knew immediately that Little Pretender Walkie Talkies would be the perfect set. With three channels and a two mile range, they're great for short or long range play.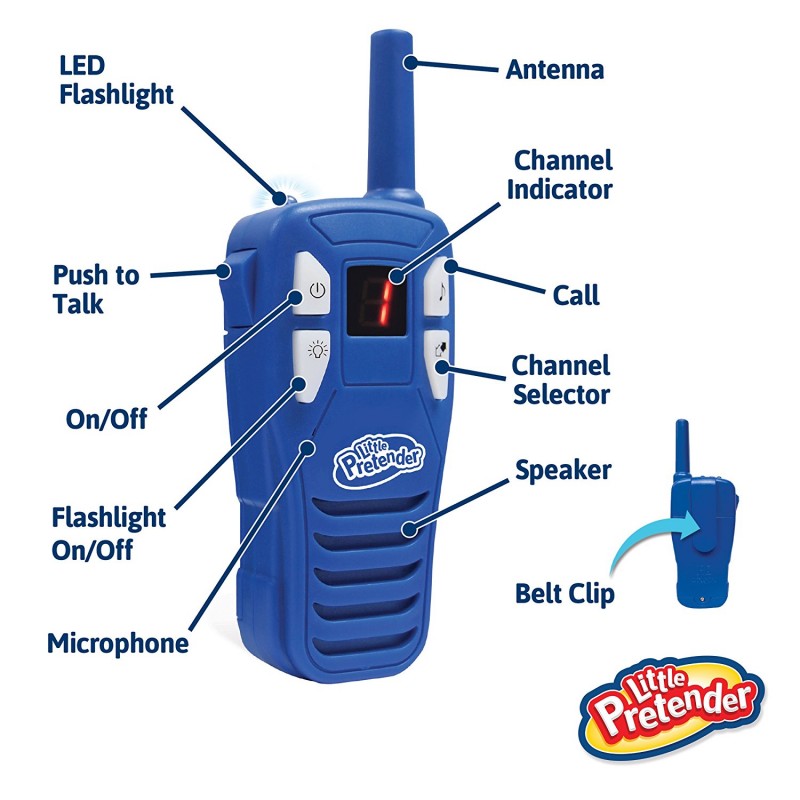 They have a built-in flashlight and a belt clip, and they're small to fit perfectly in kids' hands! They're simple enough for young children to use and have perfectly clear sound. I'm so excited for our daughter to open these on Christmas-I'm sure we'll have all kinds of adventures with them!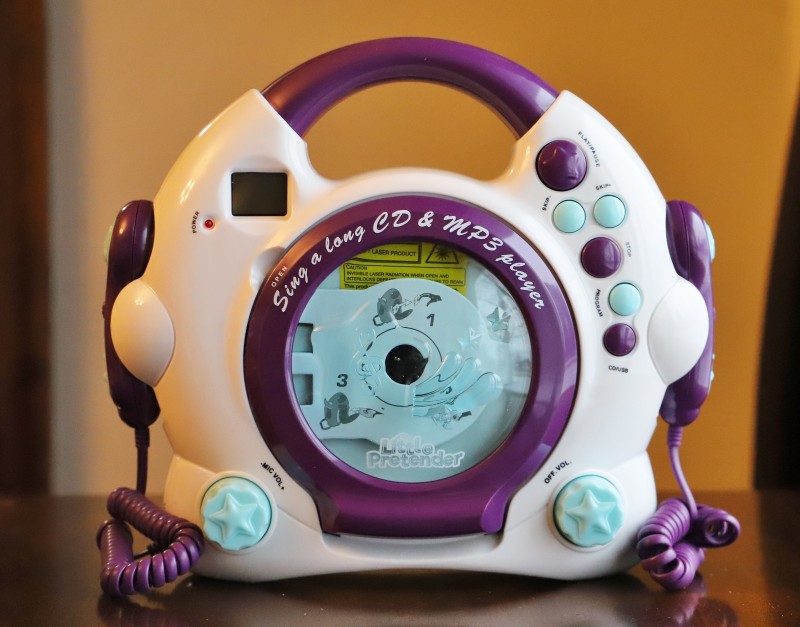 Little Pretender Kids Karaoke Machine
Another Little Pretender product that I'm super excited about is their Kids Karaoke Machine. Our kids both LOVE music and I'm sure they will be so excited that we can play their Moana and Elena of Avalor CDs for them to sing along with. This player comes with two microphones which is perfect. Our kids are pretty good at sharing but sometimes it's just more fun for them to be able to play together. With advanced volume control and a USB port to allow streaming, I know this is a toy our kids will play with for a long time to come.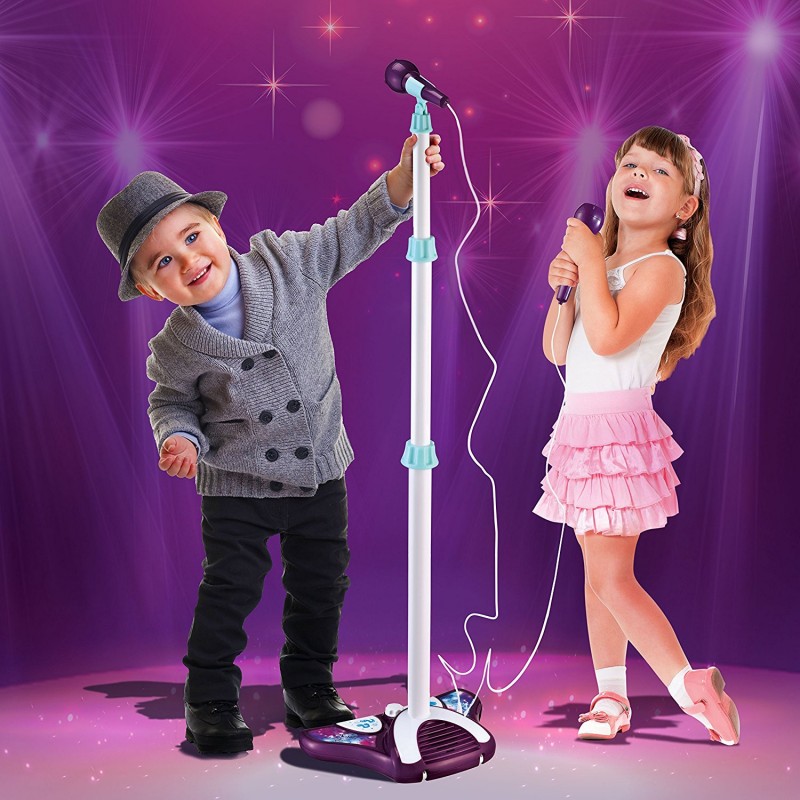 Little Pretender Kids Karaoke Microphones
This adjustable Karaoke Stand comes with two microphones so two kiddos can sing together. Stream music from your devices with the included Aux cable or use the foot pedals to play six different songs and special stage sound effects. Multi-colored stage lights beam up from the base and the karaoke player becomes portable with a flip-out handle. Sing right out of the box using the 4 included AA batteries!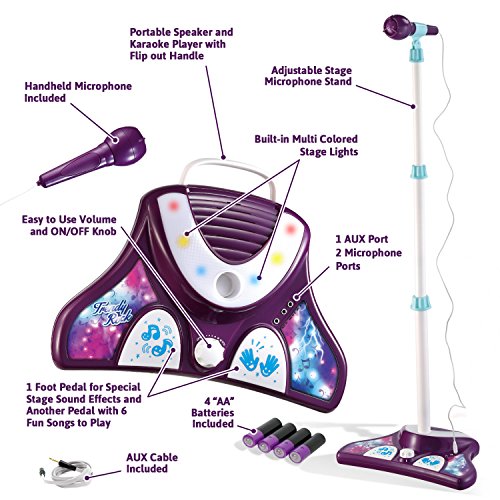 I'm so excited to share these gifts with our daughter on Christmas. She's going to be so excited about them! And while I might get tired of hearing Greatest Showman hit songs, it's going to be worth it to see her joy!
Buy it: You can purchase Little Pretender products from their website and Amazon.
Win it: One lucky reader will win a Karaoke Stand from Little Pretender! This is a US giveaway ending 12/9. Enter below and good luck!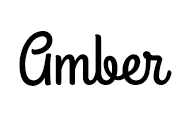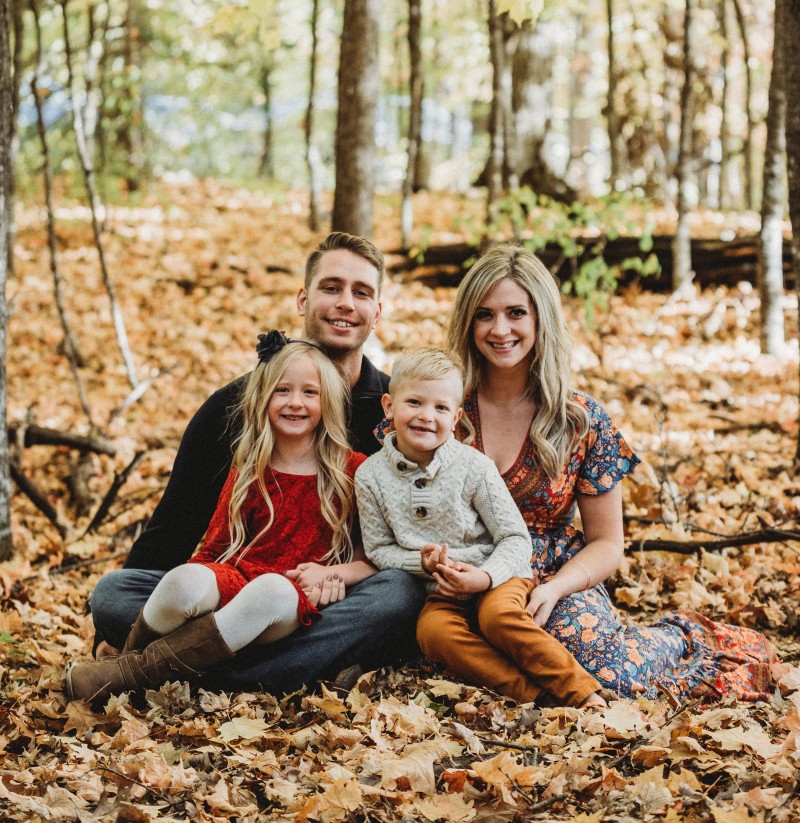 Hi there! I'm Amber, a 34 year old wife and mom of two from central Minnesota. I love to be outside with my family anywhere the weather is warm (which means I spend half the year freezing). We're a homeschooling family that loves to travel as often as possible! When I have a spare free moment, I love to read, take photos, and scrapbook. I'm interested in anything that makes life more fun; I also love socializing and sharing about my favorite products!
This post currently has 4 responses.