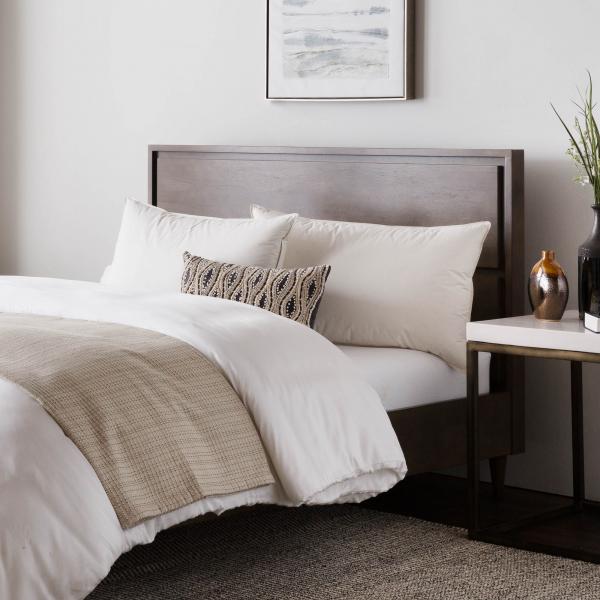 Thank you to Malouf for sending me these amazing pillows! As always, all opinions are my own.
I absolutely love pillows. If I could, I would fill our entire bed with comfy pillows! Recently, I discovered the most incredible down pillows from Malouf and I had to share them. The Z TripleLayer Pillows are made from cotton, duck down, and duck feathers, and they are beyond soft and so supportive. There are queen and king options, and we went with king for our king sized bed.
Malouf Z TripleLayer Down Premium Pillow
The unique design features a top and bottom layer of 90% down and 10% feathers and the inner support core offers 90% feathers and 10% down. It's an incredibly comfortable pillow and while I usually go for thicker pillows, the down and feather combination makes this one feel supple and the perfect size. The fill used in the Z TripleLayer is high quality and never plucked from live animals.
When it comes to comfort, you really can't get better than this. My husband is an electrician and has been having issues with his neck and back lately (the trials of carrying a 30-pound tool belt every day). Since switching to this pillow from Malouf, he's been sleeping better and has had less neck pain! I hope this continues for him, and I'm sure it will. I sometimes have issues with neck pain in the mornings too, because we co-sleep with our almost three year old, but since we've been using our Malouf pillows I've been waking feeling better rested!
The Z TripleLayer Pillow has a gorgeous natural cover that is 100% unbleached and undyed. We try to use natural products as often as possible, and Malouf products fit perfectly into our life. This pillow has comes in premium cotton packaging that can be used as a travel tote, too! Another thing that I love about Malouf is that five dollars from each pillow purchase supports survivors of child sex trafficking, the Malouf Foundation's flagship cause.
We've really been enjoying these pillows and are looking forward to seeing how they hold up over time. They come with a 3 year warranty which shows that Malouf really stands behind their products!
Buy it: You can purchase the Z TripleLayer Down Pillow in queen or king size from Malouf.
Follow: Keep up with Malouf on social media:
Facebook | Twitter | Instagram | YouTube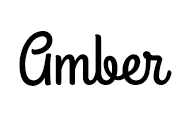 Hi there! I'm Amber, a 30 year old wife and mom of two from central Minnesota. I love to travel and to be outside with my kids anywhere the weather is warm! When I have a spare free moment, I love to read and scrapbook as well as binge-watch Netflix long after the kids are asleep. I drink too much Caribou Coffee and have a real sweet tooth but also try very hard to consume organic foods and use eco-friendly, fair trade products as much as possible. I also love socializing and sharing about my favorite products!
This post currently has 9 responses.