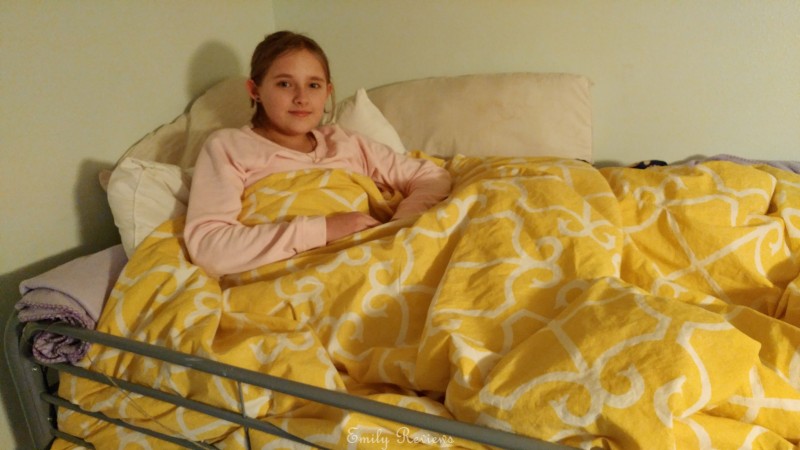 Thank you to Saatva for providing me with products to facilitate my blog review. All opinions are 100% my own.
Last year, my husband and I received a new mattress from the Saatva Company. We received their Zenhaven natural latex mattress. This mattress has greatly improved our quality of sleep. It is fantastic!
A few months ago I decided that it was time to replace our 9 and soon-to-be 12-year-old daughters' mattresses. They have had their mattresses since they were a year old, so it was time for them to be replaced. Without giving it a second thought, I knew I wanted to get the girls Zenhaven mattresses from the Saatva Company.
I wanted to get the girls Zenhaven mattresses because of how much we love ours but, also because I respect the way the Saatva Company produces their mattresses. They go above and beyond to make sure their products are good for their customers as well as the environment.
The Saatva Company is very serious about leaving a small carbon footprint and being eco-responsible with not only the products that they use but also the water-based manufacturing process that these products go thru. Because of their commitment, they use only natural products such as 100% organic New Zealand wool and organic cotton in addition to the natural latex that I mentioned earlier.
Something I learned when researching the manufacturing process that is used to produce the Zenhaven mattress is that most mattress companies use a process called Dunlop whereas The Saatva Company uses the Talalay process. The Talalay process makes the product more breathable and it doesn't involve the use of chemical fillers like the Dunlop process.
Zenhaven washes their mattress cores FIVE times to ensure that there are no impurities or allergens. After thoroughly drying, it is then tested in 9 places to make certain the firmness is consistent AND to check for any possible flaws. After the mattress cores pass all of these requirements, they are ready to be assembled which is when the 100% organic New Zealand Wool and organic cotton are used to wrap the core.
This wool and cotton wrap is a flame-retardant barrier without any toxic chemicals. It's also breathable and wicks moisture so you stay drier and cooler while you're sleeping.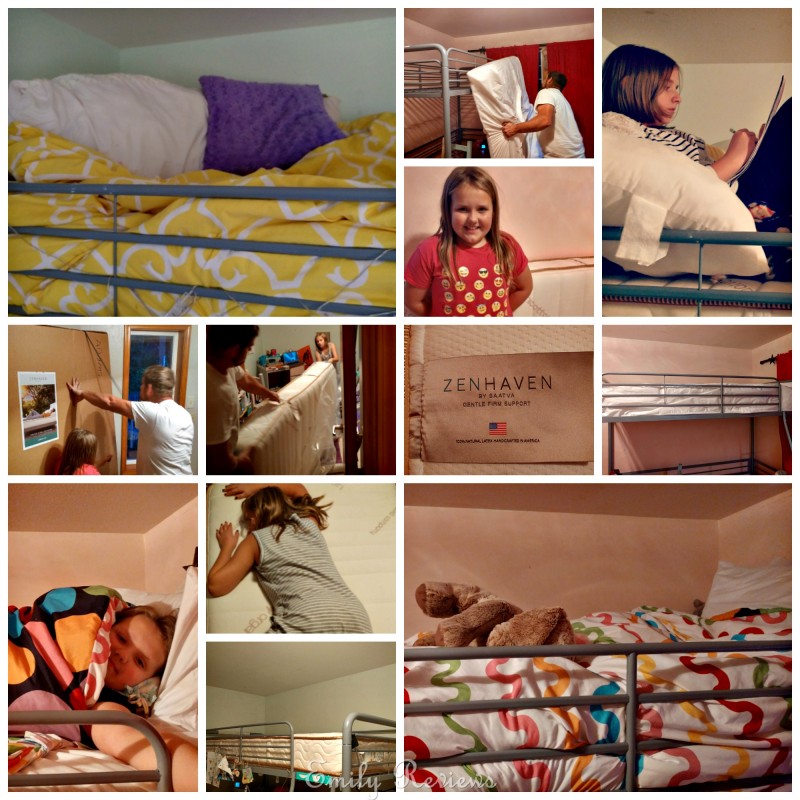 When you purchase a mattress from The Saatva Company, it comes with delivery and setup. We were in the middle of painting and reorganizing the girls' bedrooms so we were not able to take advantage of this service. As you can see in the photos, it was an exciting night when we were finally able to move the mattresses upstairs and set them up.
The girls have had their mattresses for about a month now. I notice both girls getting better sleep with their Zenhaven mattresses.
The Saatva Company gives you a 120 day home trial. I will come back in a couple months to update you.
Buy It: Please visit the Saatva website to see the great selection of products they offer and convenient shopping locations.
Connect: Don't forget to follow Saatva on Facebook, Twitter, and Instagram for the latest product announcements and special offers.


Hello, my name is Laurie. I have been married to my husband for 13 years. We have two young daughters, ages 9 and 12 years old. My family and I live in Oregon so that means we are just minutes from the beach, mountains, and desert.  We love it here and try to spend as much time outdoors playing as we can. When we aren't outside playing, I enjoy reading, baking, refinishing furniture, and other crafts.
This post currently has 20 responses.