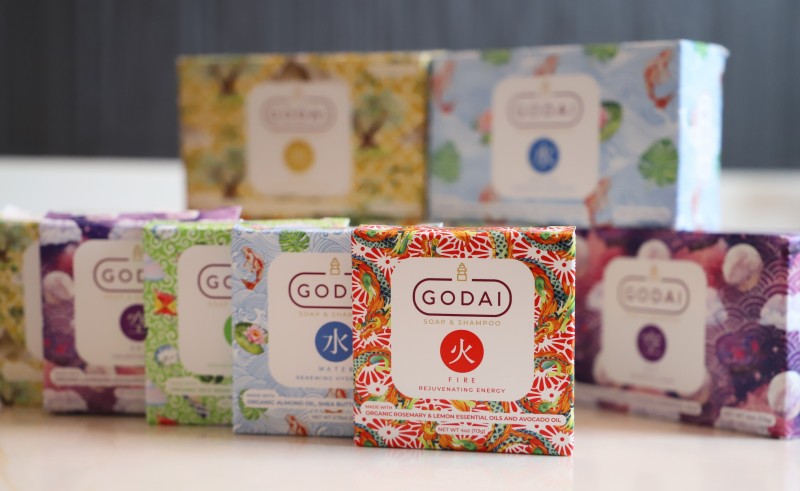 Thank you to Godai for sending me product. As always, all opinions are my own.
Since giving birth to our daughter five years ago, I've been phasing out as many chemicals as possible from our home. Before having kids I honestly didn't consider the toxic ingredients we were putting in and on our bodies, but when our daughter was born with very sensitive skin I started to realize it was an issue. I'd always thought I had asthma because when we'd clean our apartment I'd get very wheezy and have trouble breathing. It turned out I was just having a reaction to the wall plug-ins that were pumping toxic VOCs into our air. Long story short, I decided that we needed to make a conscious effort to start purchasing products that would help our bodies and not harm them. Recently I discovered Godai Soaps, which are certified organic and we've been using them for everything!
Organic Godai Soaps
Godai Soaps were created after the Japanese terms five (go) and Great (dai), signifying the five elements. Their five soaps are based on these elements, including earth (ground), water, fire, wind, and sky (void). Made in the USA, these soaps are all certified organic, and they're also vegan and non-GMO. For our family with sensitive skin, this is a huge deal! All of these soaps smell amazing, though I think my very favorite is the Fire (Rejuvenating) Bar. Check out the features of each of the five available bars.
The Water, Sky, and Earth bars can also be used on pets, which I think is wonderful. We have two cats and while they're indoor cats who don't need baths very often, when they do I like having a non-toxic option!
Godai Organic Soaps are available in two different sizes, and in any various bundles online. The 4 ounce bars are perfect for home use, and we use them for washing our hands as well as in the shower for our bodies and hair. They also offer .75 ounce bars which are great for travel and smaller hands. I think these soap and shampoo bars would make great gifts or stocking stuffers, too, so I'll keep them in mind for holidays this upcoming year!
Buy it: You can purchase these organic bars from Godai's website! You can get FREE shipping on orders over $35.
Win it: One lucky reader will take home a gift set of these Godai Organic Soaps! The winner will receive one of each of the soap/shampoo bars in the 4 ounce size. This is a US giveaway ending 2/6/2019. Good luck!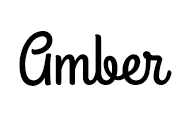 Hi there! I'm Amber, a 30 year old wife and mom of two from central Minnesota. I love to travel and to be outside with my kids anywhere the weather is warm! When I have a spare free moment, I love to read and scrapbook as well as binge-watch Netflix long after the kids are asleep. I drink too much Caribou Coffee and have a real sweet tooth but also try very hard to consume organic foods and use eco-friendly, fair trade products as much as possible. I also love socializing and sharing about my favorite products!
This post currently has 13 responses.