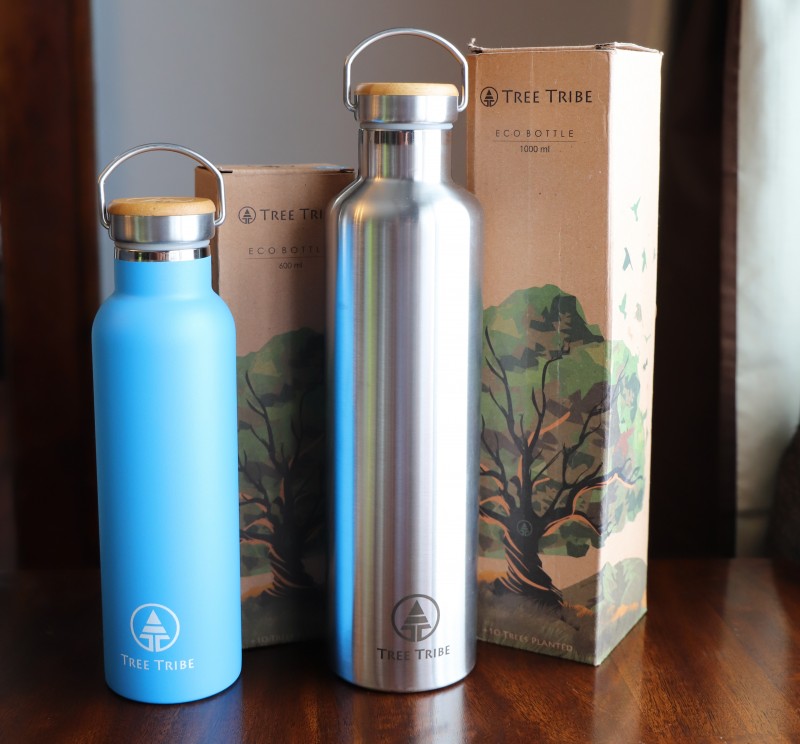 Thank you to Tree Tribe for sending me these awesome water bottles! As always, all opinions are my own.
At the beginning of every year I make a resolution to drink more water. Throughout the year I have ups and downs where I do really great for awhile and then I fall off the wagon. I think it's especially hard for me to remember to drink enough water in the winter because it's just so cold in Minnesota. Summer is much easier, because I'm always thirsty from the heat! This year I started 2019 with the lofty goal of drinking at least a gallon of water a day, and it's been easy with help from my new water bottles from Tree Tribe.
I've been on the hunt for a great stainless steel water bottle for some time now, and when I found Tree Tribe I knew they'd be the perfect option. I've had various water bottles in the past, but most of them have been glass or plastic, both of which I've leaned away from these past few years. Even when plastic bottles are BPA free, they still leech other chemicals into your water, and they do nothing for keeping drinks cold or hot. As far as glass, they're not insulated the best either and with two young kids, I'm constantly worried about them breaking. Stainless steel bottles have become a big hit the past few years but Tree Tribe's Eco Water Bottles stood out to me for a variety of reasons and I'm excited to share this brand with you!
Tree Tribe Eco Water Bottles
Even though the weather outside is freezing right now in Minnesota, I still like to have cold water when I'm out and about. Tree Tribe's Eco Water Bottles are double insulated to keep cold drinks cold and hot drinks hot. While I generally only drink water in my stainless steel bottles, I love the idea of keeping coffee or tea hot in them as well and may try that out this winter! Tree Tribe Stainless Steel Bottles can keep hot liquids hot for 10+ hours. My water stays cold inside my bottle, without experiencing condensation or freezing my hand. I love this feature!
While my husband isn't as ambitious as I am about water drinking, he does like to take a big bottle to work with him every day. I chose the 1 Liter Stainless Steel Bottle for him so he could have the maximum amount of water possible without having to refill his bottle mid-day. As an electrician, he's working on-site at a brand new school which means there's no running water. If he's thirsty, he's responsible for bringing drinks, so this bottle is the perfect option. These bottles have wide mouths which I like MUCH better than some of the narrow-mouthed bottles I've used in the past.
Tree Tribe's Stainless Steel Bottles are BPA-free and made of food grade stainless steel. There's no concern about plastic contamination or chemicals leeching into your drinks. Plus, they're guaranteed for life! The thing I love most about Tree Tribe is that they plant ten trees for every purchase. That's a HUGE impact for our world and so far they've planted over 320,000 trees! This is a company I want to continue to support. I'm loving our Stainless Steel Eco Water Bottles and I'm looking forward to adding more to our collection; I know our kids would love their smaller 12oz bottles!
Buy it: Tree Tribe
Win it: One lucky reader will receive their choice of Eco Water Bottle from Tree Tribe!  This is a US giveaway ending 1/24. Good luck!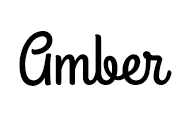 Hi there! I'm Amber, a 30 year old wife and mom of two from central Minnesota. I love to travel and to be outside with my kids anywhere the weather is warm! When I have a spare free moment, I love to read and scrapbook as well as binge-watch Netflix long after the kids are asleep. I drink too much Caribou Coffee and have a real sweet tooth but also try very hard to consume organic foods and use eco-friendly, fair trade products as much as possible. I also love socializing and sharing about my favorite products!
This post currently has 10 responses.