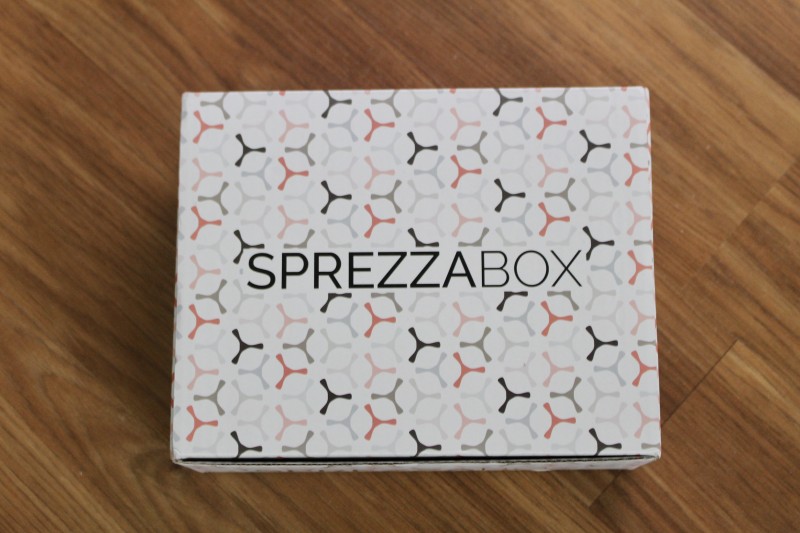 Thank you to SprezzaBox for sending a box for review in exchange for my honest opinion.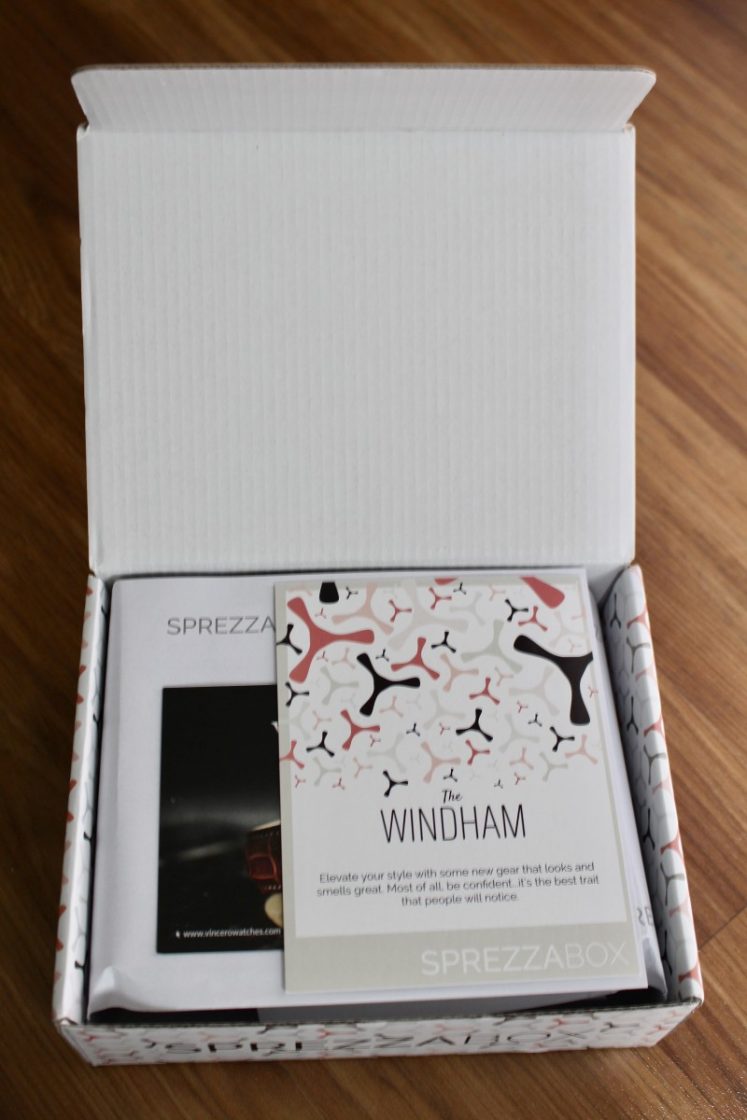 I love a good subscription box. It is so fun to see what new items show up on your doorstep or mailbox each month. My husband and I are both not very good at updating our wardrobes, so I always enjoy trying out subscription boxes that have clothing or accessories in them.
SprezzaBoxis a monthly subscription service designed for men. This month, my husband excitedly unboxed his fourth SprezzaBox and it did not disappoint. This box was called the Windham and he received:
A Tie from Bedford & Broome. This gray and red tie would look great with a white dress shirt. Retail is $35.
Socks from Sprezza. They are a super soft cotton blend and can be worn casually or for work. Retail is $12.
A Slim Wallet from Bryer. The slim bifold is perfect for when you don't want to bring that chunky wallet. Retail is $40.
A Pocket Square from Howard Matthews. This blue & red geometric print square adds a bit of flair to any suit pocket. Retail is $15.99.
Finally, London Cologne from English Laundry. The scent profile includes blackberries & oak-moss. Whatever it is, both my husband and I really enjoy the smell of this cologne! Retail is $20.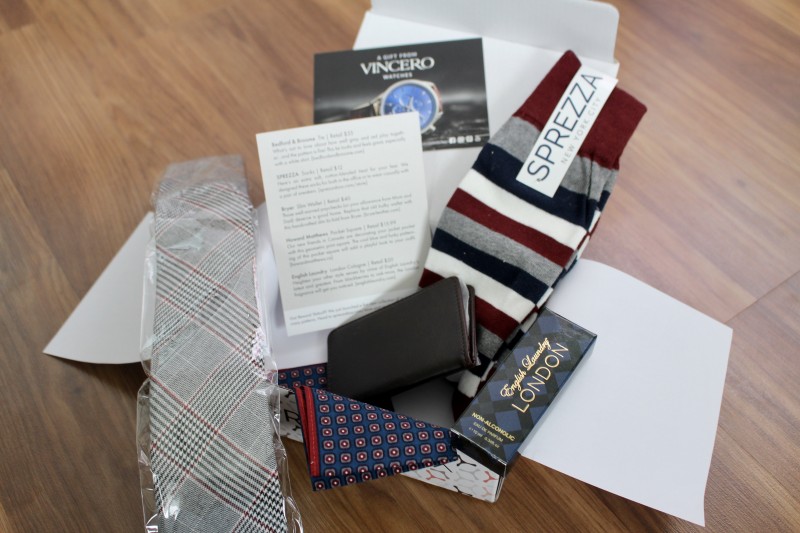 SprezzaBox delivers five or six accessories to your home for $28 a month. Their products include socks, neckties, cuff links, pocket squares, tie clips, sunglasses, wallets, watches, and various grooming products and lifestyle items. Each month, the SprezzaBox contents are different. The each box is guaranteed to have a total product value of over $100. This month the retail value of the box we received was $122.99. If you would like to see some other SprezzaBoxes that we received check out my previous SprezzaBox Review.
Buy It: Head over to SprezzaBox to see for yourself the great selection of products they offer. New subscribers use code BONUSBOX20 to get two boxes for $20 ($2 US shipping + $8 international shipping not included).
Connect: Don't forget to like them on Facebook, follow them on Twitter, Pinterest, and Instagram for all the latest news and promotions.


Hi, my name is Asha. I am 30 years old. I am a nurse by profession. I am married to a wonderful man, have a sweet 3-year-old daughter, a newborn son, and a lovable bunny named Caramel. I enjoy spending time with family, taking photographs, scrapbooking, hunting, fishing, cooking and gardening.
This post currently has 2 responses.