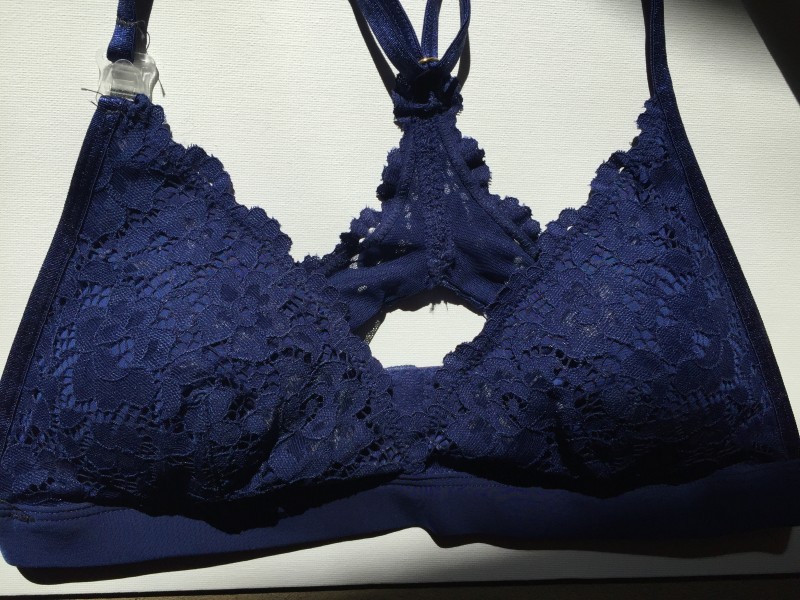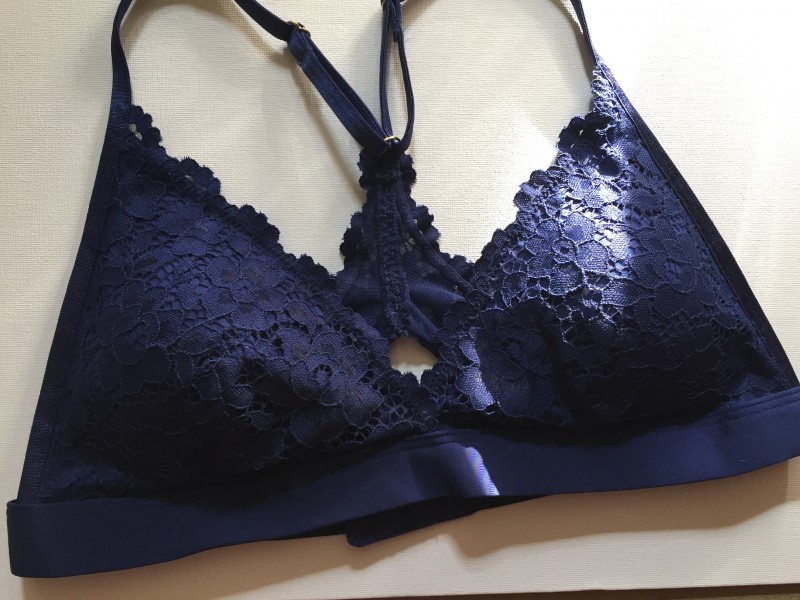 I love to DIY. I really love to DIY things with a practical use. I have so many bras from pre-pregnancy that are adorable and cute and lacey. Seeing those cute bras over and over and then comparing them to my current nursing bras can be a  bummer sometimes, especially when I know that I'll be nursing for a minimum of another year. So I decided that I would convert all those cute bras to nursing bras!
What you'll need for this project:
nursing bra clips
cute regular bras
a small bit of elastic
sewing needle and thread or sewing machine
My first step was thrifting, I went to my local goodwill and searched through the maternity and bra section and bought all the nursing bras and tanks I could find in every size. I went home and cut the material that held all of the nursing clips in place. (tip: for some designs I was unfamiliar with, I took a picture of how it came together before deconstructing it) after I did that I took a look at how those clips, a lot of them being black or white) looked with the color of the bra I wanted to convert. With a lot of my bras being brightly colored or lightly colored I found that the black and white clips stuck out like a sore thumb and while I want these bras to be functional in my current situation I'd like them to be useable and cute after I'm done nursing too. I was able to find clear nursing bra clips on Etsy for fairly cheap, I think I paid about 10 dollars with shipping for ten of them.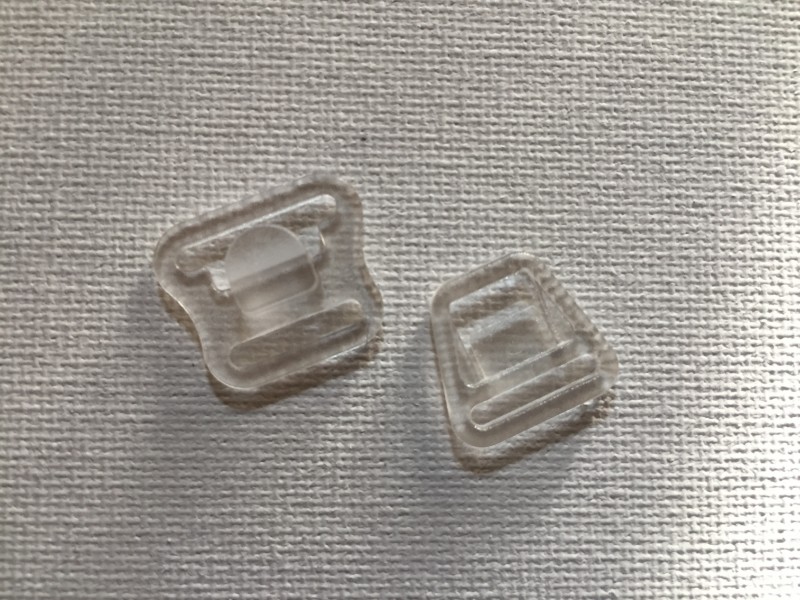 Next step is measuring your elastic, you need a small piece of elastic that keeps your strap from floating behind your shoulder while nursing. The elastic should just follow the cup form. You don't want this elastic to be too short as it is uncomfortable and you don't want it too long or it doesn't serve its purpose. This black strap is the elastic already measured and sewn down.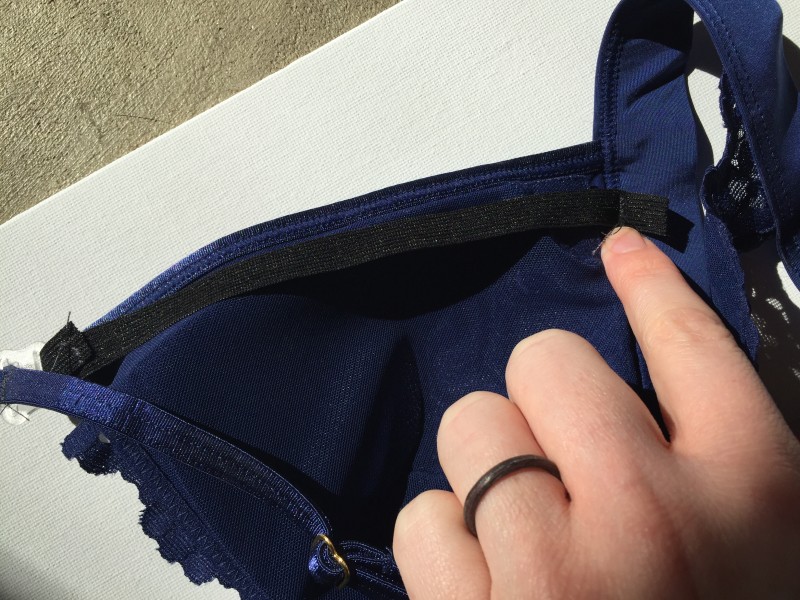 If you look at your nursing clips they are usually two pieces, a base layer so to speak that will lay against your skin and a piece that connects to that piece and your bra, the bra will connect at three points of the clips. Take your elastic and loop it through the bottom portion of the base clip. Shown here
Go ahead and sew that looped elastic over and then sew the other end of the elastic to the lower area of your cup off to the side a bit. If you're more handy with a machine than a needle go for it and vise versa, either will work.
Next you will cut the elastic shoulder strap on the bra to be converted. Cut the strap off close to the top of the cup leaving just enough strap on the cup to push through the loop and fold over and sew later on.
Once you have the elastic attached to the bra as well as the base clip you and move onto attaching the base clip upper loop to the existing elastic strap on your bra that you just cut. This is as easy as pushing the elastic through and sew it in place.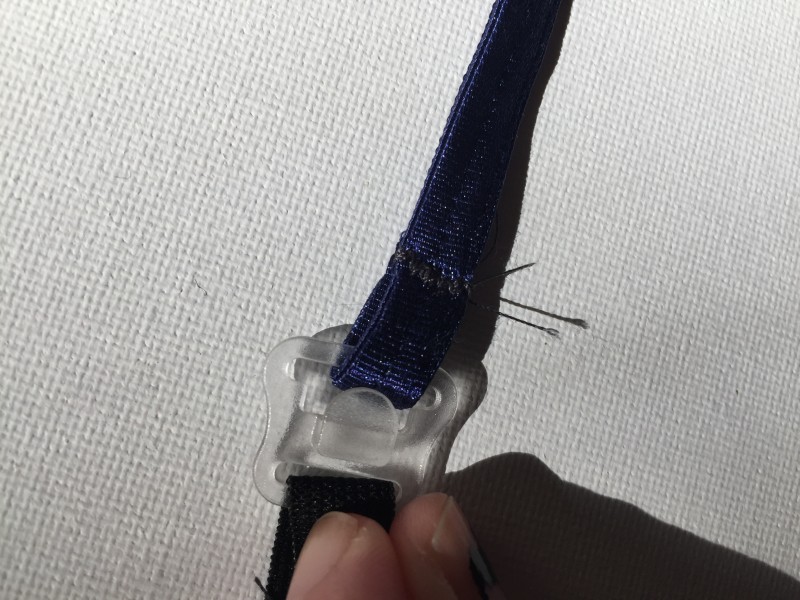 Next you'll take the top triangle portion of your cup and push a small amount of the upper most cup triangle through the second piece of nursing bra clip, fold it over and sew it down.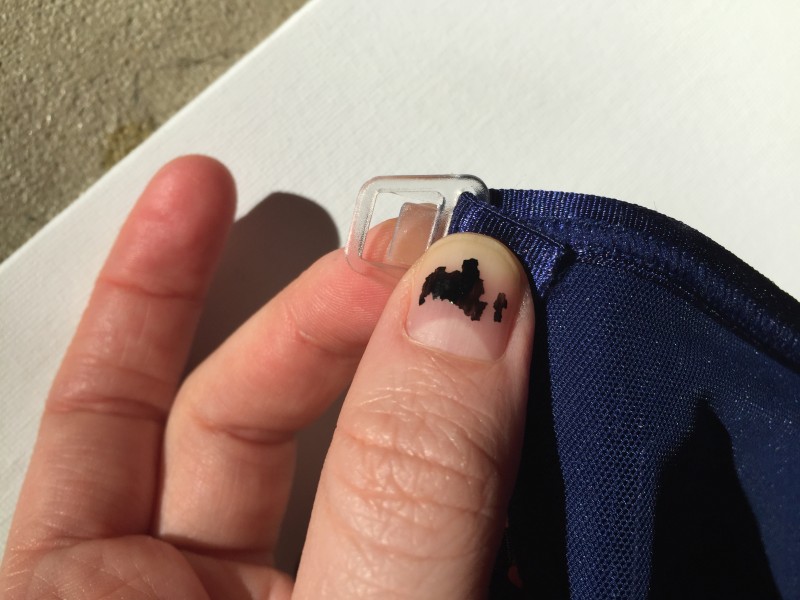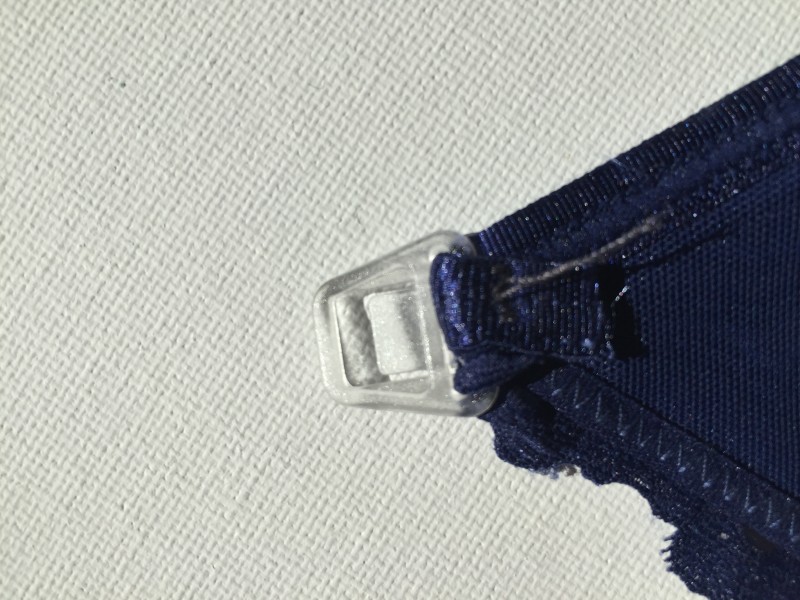 Here is one side completed, compared to the way it was before converting.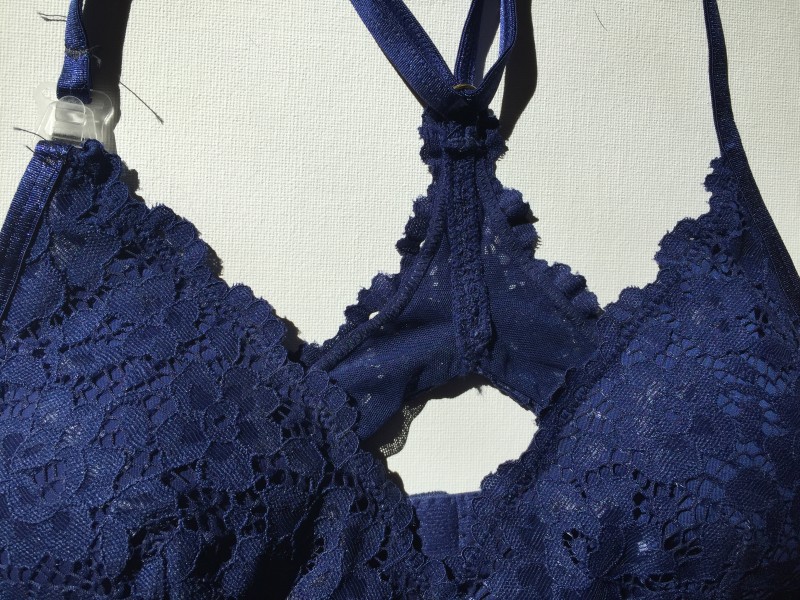 Do the same thing to the other side and you are all done and have a beautiful nursing bra with very little out of your pocket!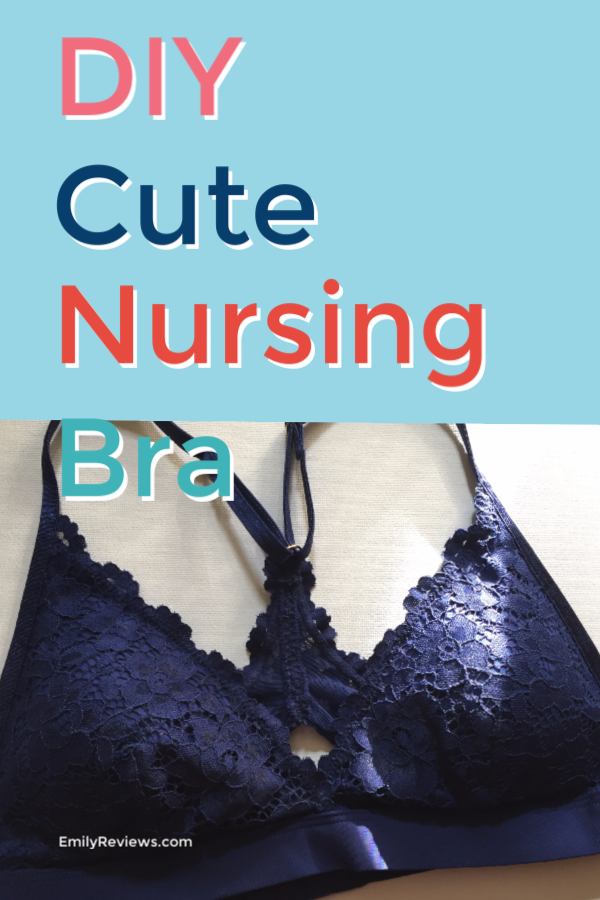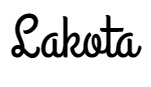 I am a stay at home mother of two, who loves to create in every form, from cooking, to henna, to painting or sculpting, creating with my hands is my passion! I love to dance and let loose when the music flows right. Being outside is a special kind of therapy I think humans need more of as well as mindfulness! I love all things new and adventurous and am always looking to experience more of life 🙂
This post currently has one response.