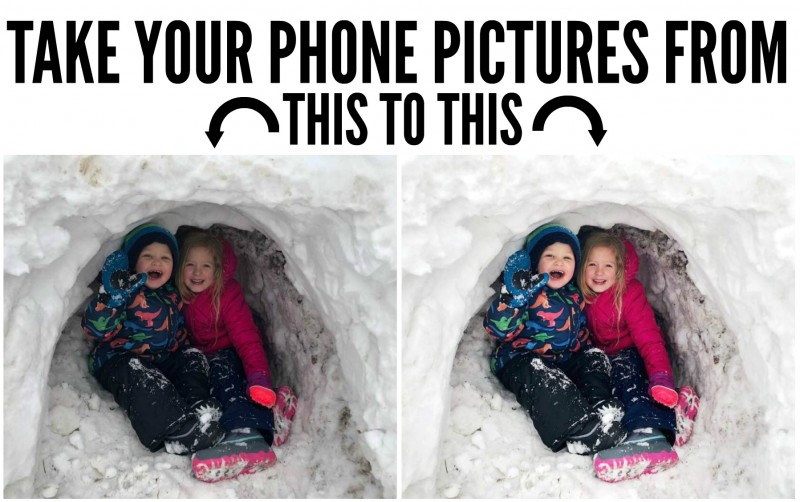 Thank you to Jill at Baby Rabies for giving me a free copy of this amazing eBook! This post contains affiliate links. As always, all opinions are my own.
For the past few years, one of my biggest challenges while leaving the house is deciding whether to bring my "big" DSLR camera or my phone to take photos. Obviously my camera takes higher quality photos, but GOSH it can get heavy and bulky to carry around, especially with kids and all of the other stuff I'm hauling for them. On top of that, I have to spend time tweaking settings to get a nice photo, which can be tough with young kids. For the past six months or so, I've been choosing the iPhone over my DSLR for many occasions, simply because of the ease of use. That being said, I'm always so disappointed in the exposure and lack of color, and Instagram filters can only help so much. When I heard about Baby Rabies Picture Play eBook, I knew I had to get my hands on a copy.
Baby Rabies Picture Play eBook
For a little background, the author of Baby Rabies Picture Play is a blogger named Jill who I've been following for years. I found her Baby Rabies blog before I had our daughter (almost six years ago now) and I've really enjoyed following along with their family adventures. Jill tells it how it is and is also just a super genuine human being! She takes fantastic photos, and shares that many of them are taken with her iPhone. As you can guess, I was amazed at how vibrant and sharp they looked compared to my own iPhone photos. When I heard she was publishing an eBook with all of her tips, I was very excited to check it out. The reviews raved about how it helped them take better photos on their phones and taught them how to edit photos to make them look like they were taken with an expensive camera. As soon as I downloaded the eBook, I understood why.
The beginning of the eBook is focused on how to take the best photo possible prior to editing. As a photographer myself, I'm fairly accustomed to finding the best composition/lighting/etc, but there were so many great suggestions and visuals in this section of the book and I found it extremely helpful. The second portion of the book shares three apps to download that make editing simple, as well as SO many suggestions on how to get skin tones right, to create a bokeh (blurred) effect in the background, remove blemishes and unwanted items in photos, use filters without over-editing, and more. The eBook is set up in such an aesthetically pleasing way and it's very simple to work your way through, using language that anyone can understand! It's really an invaluable resource full of tips to help you increase the quality of your photos and your editing abilities. I read through it in one night and immediately had to start putting the tips to use! I downloaded the three apps suggested in the book, and I've been SO pleased with my iPhone photos since then.
Photos Edited Using Tips from Baby Rabies Picture Play eBook
Here are a few of the photos I've taken on my iPhone that I've edited with Baby Rabies Picture Play.
This is a photo that I actually took a year ago on my phone. I loved the way the sun was shining over Harper's head, but I was disappointed in how dark she appeared and that the photo didn't "pop" in the way it would have if I'd taken it on my camera. Since we were just sledding as a family I didn't have my DSLR with, and honestly I wouldn't have wanted to bring it for this small event anyway. I used a few of the tips in the apps from the Baby Rabies eBook and now I LOVE it!
This photo was taken recently; I like to do a little survey with my kids each year around their birthday, to remember what their answers are year to year. Sure, she's in her pajamas, but she was so sweet during her 'interview' that I wanted to remember this very moment! After taking the photo, I saw the messy counter and Target bag in the background, and I didn't love her skin tone. Again I followed some tips from the eBook and love the result now!
This was a simple edit that I simply wanted to lighten up without losing the quality. It was so easy to do with the apps suggested by Jill!
This is one of my most recent edits, and I absolutely adore this picture. We've been literally DUMPED on with snow in Minnesota this month (we hit a record for February!) and we finally had warm enough weather to take advantage of it. Our kids loved climbing in the snow drifts that were taller than them! I took the photo on the left with my iPhone and was again disappointed in the lighting and colors. As soon as I got inside and had a chance to edit, I had to share it because I think it turned out so cute.
Baby Rabies Picture Play has been an invaluable resource for me and I continue to learn more each time I edit a photo. I'm so glad that my iPhone pictures can live up to the quality I've come to expect when taking photos, and that I can edit with free apps directly on my phone! In fact, I love the editing apps so much that I've even transferred photos from my DLSR to my phone for editing. I highly recommend this book if you take a lot of photos with your phone but would love for them to POP just a bit more. Whether you're a beginner or an expert at photography, I'm sure you'll learn some invaluable lessons and tips like I did!
Buy it: You can purchase Baby Rabies Picture Play HERE. Use the code AMBER at checkout for $3 off your order!
WIN it: Three lucky readers will take home a free copy of Baby Rabies Picture Play! This giveaway ends 3/14. Enter using the Giveaway Tools form below and good luck!
#BabyRabiesPicturePlay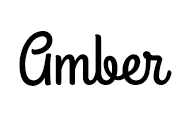 Hi there! I'm Amber, a 30 year old wife and mom of two from central Minnesota. I love to travel and to be outside with my kids anywhere the weather is warm! When I have a spare free moment, I love to read and scrapbook as well as binge-watch Netflix long after the kids are asleep. I drink too much Caribou Coffee and have a real sweet tooth but also try very hard to consume organic foods and use eco-friendly, fair trade products as much as possible. I also love socializing and sharing about my favorite products!
This post currently has 4 responses.