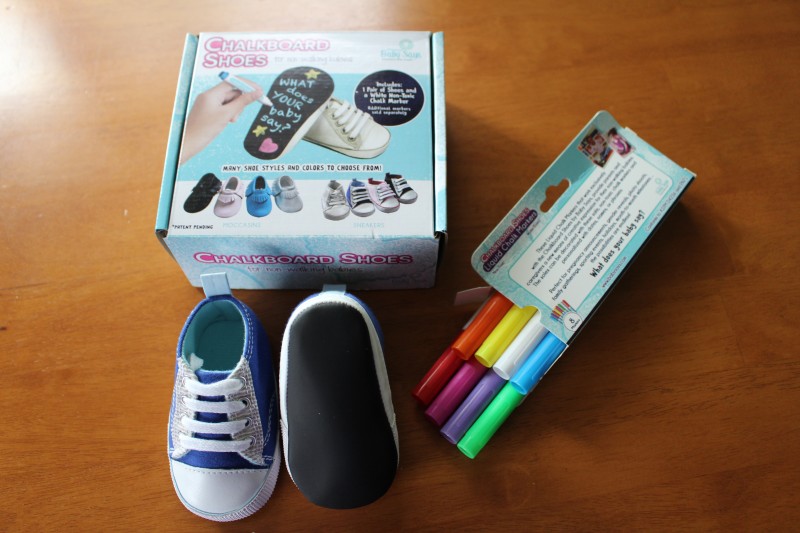 Thank you to Cortex Toys – Baby Says for sending Chalkboard Shoes for review in exchange for my honest opinion.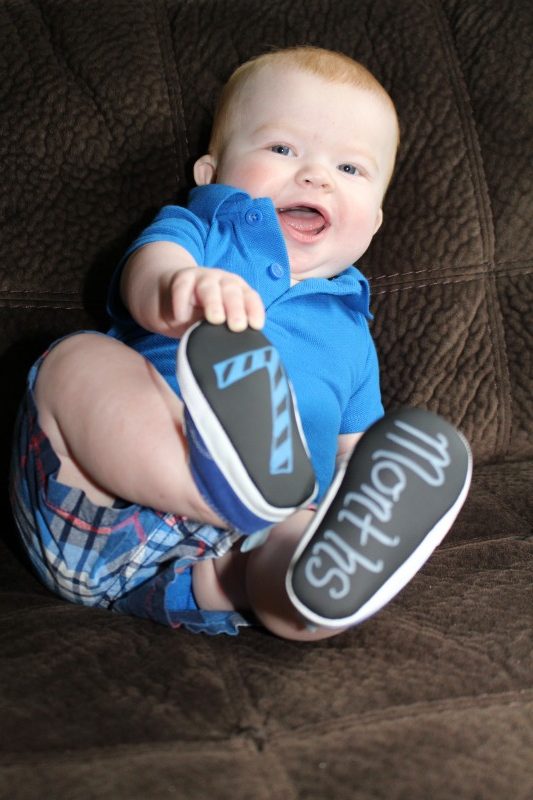 If you follow the blog you know that I am an aspiring photographer. I still have a lot to learn, but learning is half the fun! I most enjoy taking photos of my own children, but I also enjoy taking photos for others and have dabbled in newborn, milestone, children, family, engagement and maternity photos for friends and family as well. I am always on the lookout for fun props to use in my photos. When I got the chance to review some Baby Says Chalkboard Shoes – I was excited!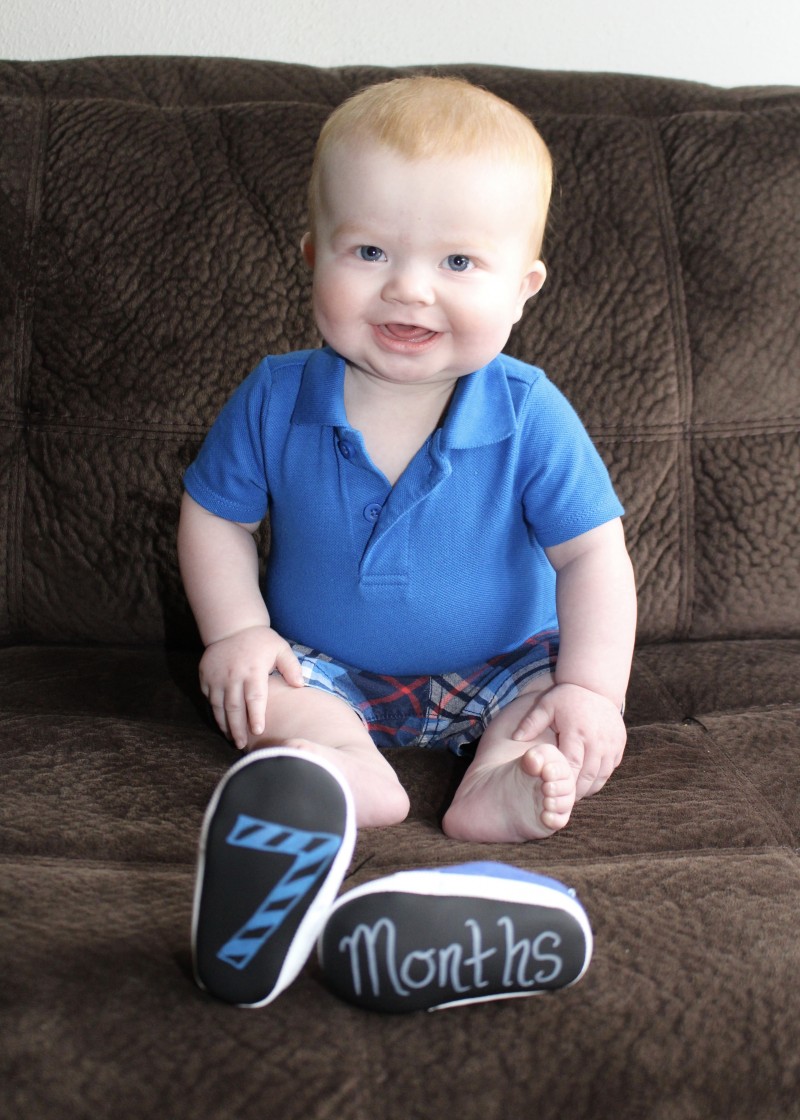 These Chalkboard Shoes come in both sneaker and moccasin style, and there are multiple color choices. They are a perfect gift for babies and baby showers! Available in four sizes: 0-3, 3-6, 6-9, and 9-12 months. They include a liquid chalk marker and a chalkboard bottom. The brightly colored set of chalkboard markers pictured at the top of this post can be purchased separately. Baby Says Chalkboard Shoes are perfect for pregnancy announcements, gender reveals, monthly milestone photo shoots, and maternity shoots and more. Baby Says Chalkboard Shoes were launched in 2019 and selected as a 2019 JPMA Innovation Awards Finalist!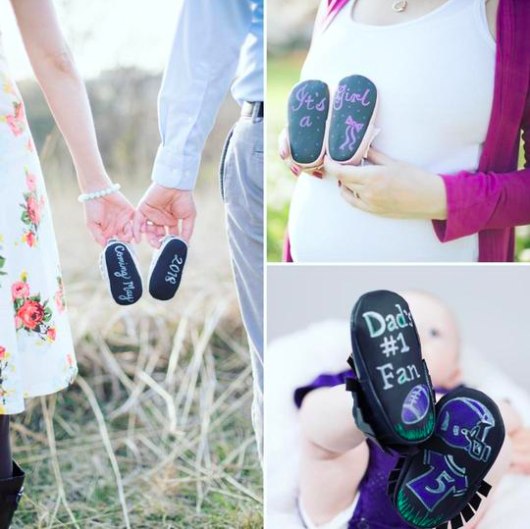 We received the blue sneakers in size 6-9 months for my little guy. The chalkboard markers dried quickly and I did not have any issues with smudging. They also washed up really easily and quickly with just a small amount of dish soap and water on a paper towel. They can be used over and over. It is worth noting that these are for non-walking babies. I think that is because the soles would probably be too slippery for babies who are walking.
Can you think of any other uses for the Baby Says Chalkboard Shoes other than the ones I mentioned? Please share any other ideas you might have in the comments below!
Buy It: Head over to Baby Says to see for yourself the great selection of products they offer.
Connect: Don't forget to like them on Facebook, follow them on Twitter, Instagram and Pinterest for all the latest news and promotions.



Hi, my name is Asha. I am 34-years-old and am a nurse by profession. Right now I am battling Breast Cancer. My husband and I have been married for 8 years and together we have a sweet seven-year-old daughter, a fun four-year-old son, and a lovable bunny named Caramel. I enjoy spending time with family, taking photographs, scrapbooking, hunting, fishing, cooking and gardening.
This post currently has 2 responses.