Thank you to Hello Sunday for sending me these products. As always, all opinions are my own.
I recently became acquainted with the Hello Sunday brand and the many high-quality products they have to offer. I love an ethically-driven brand that also carries gorgeous products, and Hello Sunday is exactly that. Their online store carries items made in factories where workers are treated with kindness and respect, and they use the most natural products possible. I'm excited to share three of my favorite products with you, along with a giveaway!
Hello Sunday Totes
I've been looking for a new library bag for some time, because I take our kids to the library at least once a week. I've been on the hunt for a sturdy bag that's also beautiful, and this Jacquard and Stripes Tote from Hello Sunday fits the bill perfectly. It's made with 100% heavyweight soft cotton, with a woven jacquard outside and a printed cotton lining.
I can truly feel the quality and the workmanship that was put into this bag, and the double sided leather handles are a nice bonus. It's got a reinforced base gusset which makes it perfect for our library books, and a pocket inside to store my keys and phone. This bag is so beautiful!
Hello Sunday Pouches
We love to make lists of books that we want to check out at the library because there are always too many for us to check out at once! I keep this adorable Hello Sunday Pouch in my tote now, for pencils and paper to write these books down. This particular pouch has the Field of Flowers design, but there are many more offered if florals aren't your thing. I personally love anything floral, so this is right in my wheelhouse.
Hello Sunday Coin Purses
Another item that Hello Sunday carries is an adorable Coin Purse. I can't begin to count the number of late fees we have at the library. I'd say it's probably every other week that we have a small fee for overdue books-I'm terrible with due dates! Now I keep this little Diamond Mosaic Coin Purse in my tote as well, for when we have to pay the kind librarians for our late books.
The coin purses are made of 100% cotton with a printed lining, and feature a brass zipper and full leather trim. My particular coin purses artwork is by Australian artist Amy Sia. It's also fully washable, which is great since I have kids with dirty fingers trying to sneak my coins all the time!
I love the variety of designs that Hello Sunday offers. They use fresh artistic talent for all of their pieces, and it comes through clearly in their beautiful products. Not only do they offer totes and bags, they have these amazing Essensory Candle Kits too. These decorative lanterns are made with 100% eco-friendly materials and feature Amy Sia's artwork. They are comprised of a heatproof glass lantern wrapped in linen finish FSC paper. The candles are 100% soy wax and are fragrance-free. Candle refills are available in five natural fragrances or fragrance-free!
Buy it: Hello Sunday
Win it: One lucky reader will take home an Essensory Candle Kit from Hello Sunday! This is a US giveaway ending 6/12/19. Enter using the Giveaway Tools form below, and good luck!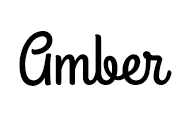 This post currently has 8 responses.