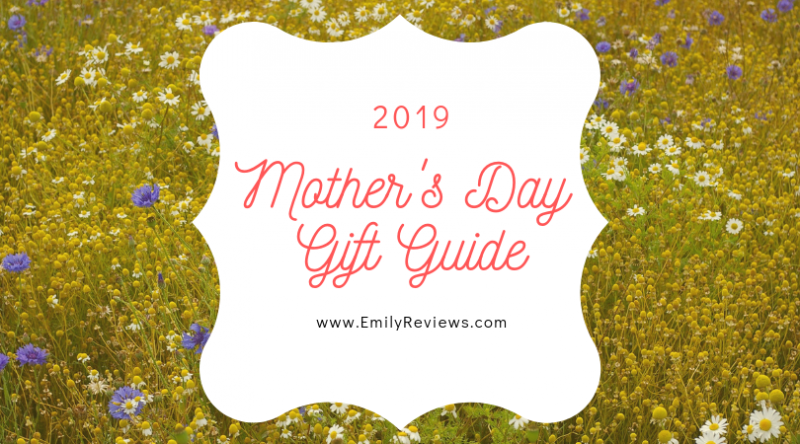 Emily Reviews writers were sent samples for inclusion in our gift guide. There are affiliate links in this post. All opinions are our own.
May is here and Mother's day will be here before we know it! If you're looking for mother's day gift ideas, we've got you covered.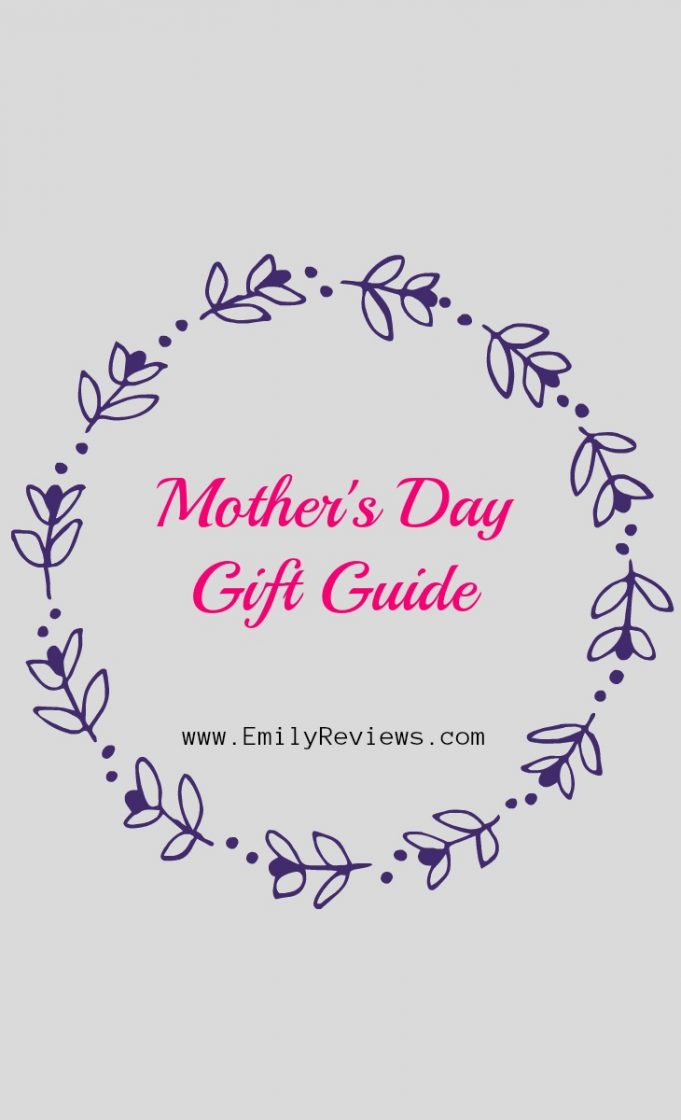 This stunning Sistine Petite Rosegold Watch from ADEXE Watch London will make a gorgeous gift this Mother's Day! Inspired by the most famous chapel in the world located in the Vatican City, the Sistine is a hand-polished, stainless steel timepiece. It has a handmade, mesh band and features a classic yet trendy design.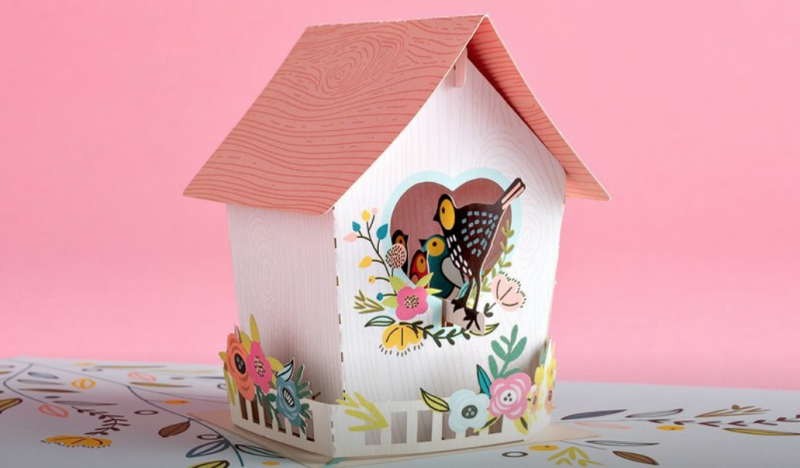 Lovepop Cards are more than your typical one-size-fits-all greeting card from the drugstore.  They are a gift-able, mail-able, unique keepsake that feature 3D paper sculptures.  With one single Lovepop Card, two magical moments happen simultaneously.  Your recipient is blessed with a surprise as they experience that "OMG" factor of a Lovepop — and then also a magical moment for you!  Because gifting a Lovepop is just as magical as receiving one.

How about a new diaper bag for mom? Adorology Diaper Bags are the perfect size – they are spacious when open, but quite compact when closed, like a purse. They are made of nylon and are easy to clean and quite durable.  Detachable stroller straps and a matching thick foam changing pad are included. The diaper bag's strap is easily adjustable and is comfortable. Boasting 11 (yes 11!) pockets: 7 inner pockets, 3 of which are insulated to help keep baby bottles warm or cold and 4 outer pockets, with front and back zippered pockets. An Adorology Diaper Bag would be a beautiful and fashionable gift that any mom of little ones would be happy to have!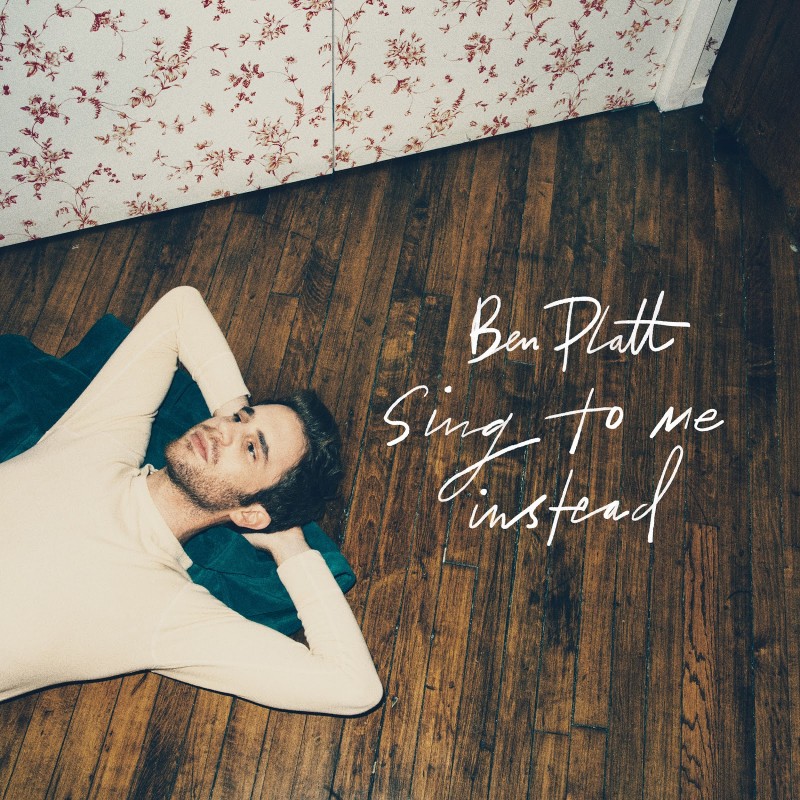 Sing to Me Instead, Ben Platt's brand new debut album, will make a fantastic gift for music loving moms in your life. You may recognize Platt from his adorably nerdy role in Pitch Perfect, or from his Broadway persona in Dear Evan Hansen, but his debut album is full of songs straight from his heart. The Grammy®, TONY®, and Emmy® Award-winning vocalist, actor, and performer opens up with songs like "Bad Habit", "Ease My Mind", and "Grow as We Go".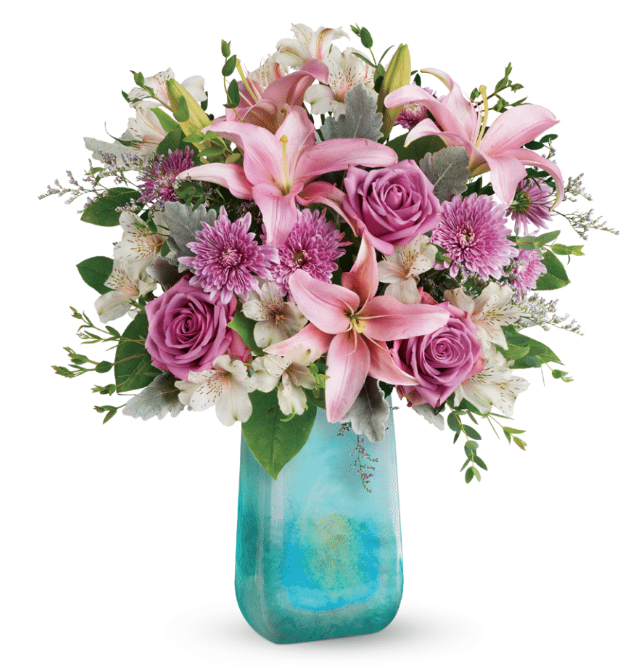 A classic gift of flowers is always a good choice.   So give the art of affection with one of Teleflora's Mother's Day Bouquets!  In just an instant you can take her breath away with this Art Glass Treasure Bouquet.  It features a variety of lush lavender roses and pink lilies, all carefully arranged in a gorgeous high-fashion, hand-blown art glass vase with swirling iridescent finish.  So for years, mom will be able to look back on this vase and remember the year you had an amazing arrangement delivered specially delivered to her.  Beautiful flowers today, art keepsake for ever.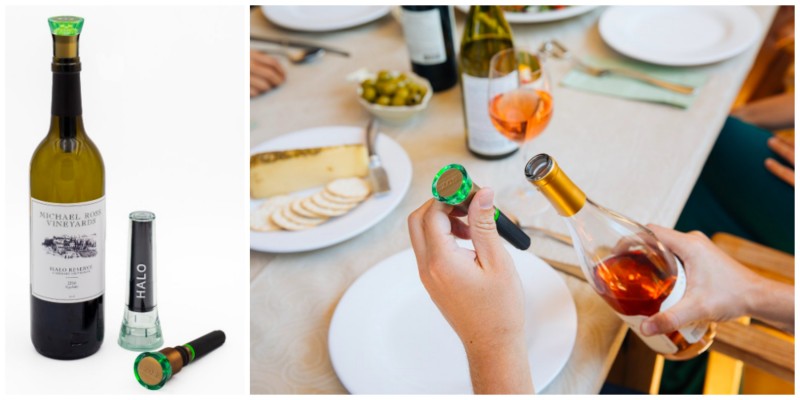 The new ZOS HALO Wine Saver is the only wine stopper that eliminates 100% of the oxygen from an opened bottle, preserving it for weeks to months. As soon as a bottle of wine is opened, it is exposed to air and begins to oxidize and change taste within hours and spoil within a couple days. When you insert the ZOS HALO Wine Stopper and oxygen-absorbing cartridge into the bottle, wine can be preserved for weeks or months so that it tastes the same as it did when it was last opened. This allows mom to have just a glass of wine at a time if she wants. It is as easy as inserting the ZOS HALO Stopper into an open bottle of wine and within minutes, the patented, non-toxic cartridge absorbs all of the oxygen in the bottle. Each cartridge lasts 5-15 bottles and is easy to replace. It's available on Amazon, so it's perfect for the last minute shopper.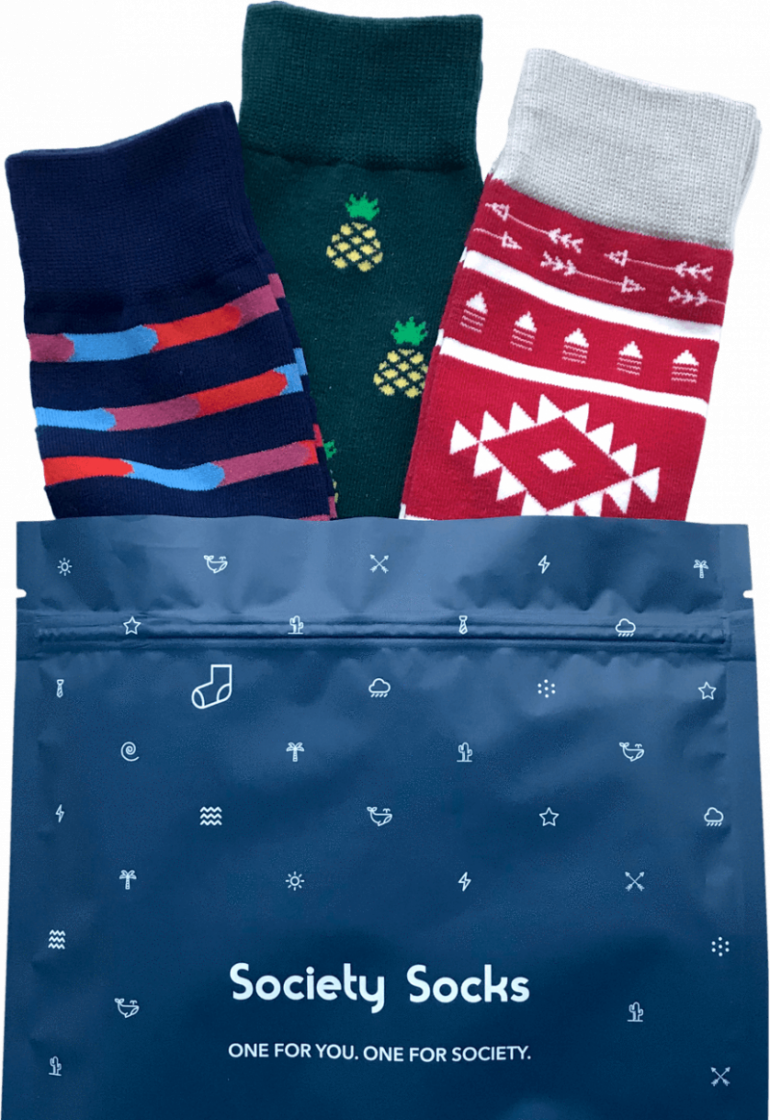 Get creative this year with a sock subscription for mom from Society Socks! Society Socks is a bold sock company with a social cause. With every pair of socks sold, another pair is donated to charity. These socks are the ultimate blend of craftsmanship and style. Society Socks supports the notion that socks shouldn't be dull and colorless, but bold and expressive, just like we are as individuals!

Give mom the gift of zen for Mother's Day! A Buddha Board can help mom calm down and find her inner peace. The Buddha Board is a mess-free temporary painting board. Mom simply paints on the surface with water and her creation will come to life! As the water slowly evaporates, the art magically disappears leaving her with a brand new canvas each time. The creative options are endless. Buddha Board comes in three different forms: the original Buddha Board, the 5" Mini Buddha Board, and the Enso – the enhanced version of the Mini Board. All of the versions are super portable and come with a water tray and brush. The Buddha Board is extremely environmentally friendly, as it requires no ink, no paint, no chemicals, and will last for years. The Buddha Board retails for $14.95-34.95 and is available at various retailers such as Barnes & Noble.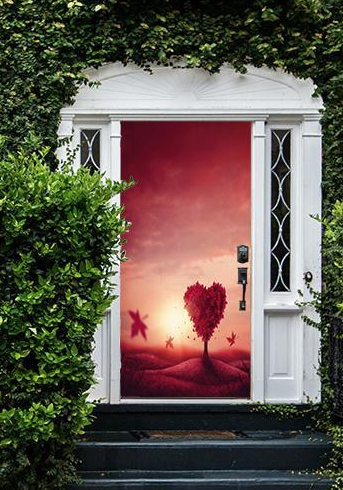 DoorFoto is a trail-blazing door decor company that offers amazing reusable fabric door covers for any and every walk of life, including Mother's Day!  What's mom's favorite thing?  Flowers?  Hearts?  Or even choose a door cover that spells out "Happy Mother's Day!"  These covers are available in a variety of sizes, made to fit almost any door.  Simply stretch over the corners of a door for a 60 second, non-invasive installation.  And removal is just as easy.  Use, reuse, and enjoy day after day, season after season, and year after year.  Available in a variety of colors, styles, and designs, DoorFoto has something for every person, occasion, and holiday.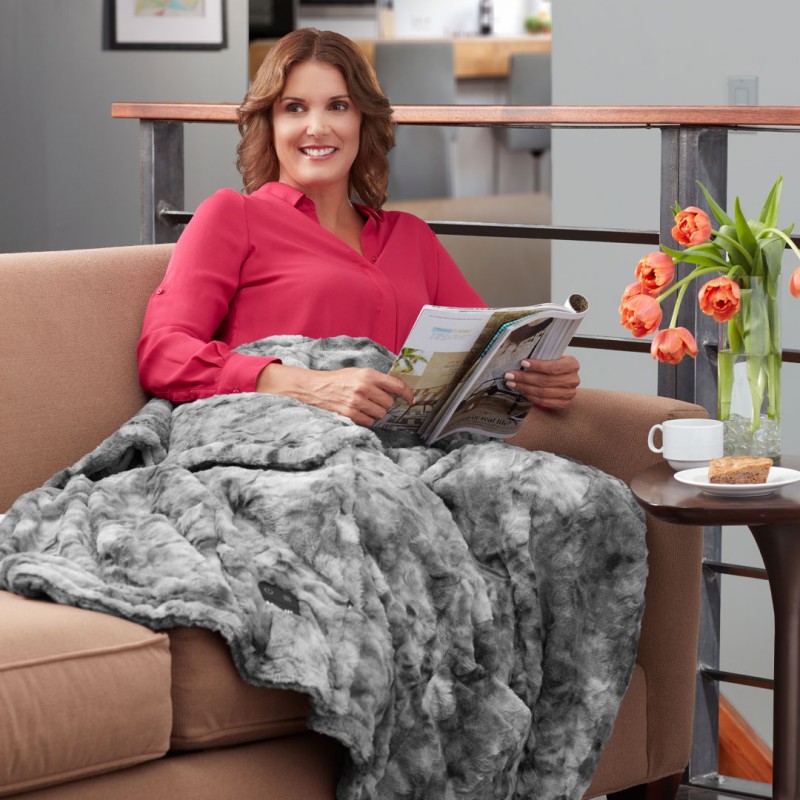 Keep mom cozy with the HoMedics Cordless Throw & Cape with Soothing Heat & Vibrating Massage. The throw is versatile and can be used as a traditional throw or can be converted into a cape to drape over their shoulders. The throw is cordless, so it is perfect for outdoor sporting events, concerts, or cool nights on the front porch. The vibration massage relaxes tense neck, shoulder, and back muscles, and heat can be used for an extra soothing experience. The HoMedics Cordless Throw & Cape with Soothing Heat & Vibrating Massage features a rechargeable battery for convenience and portability, and integrated controls to make getting the perfect massage super simple.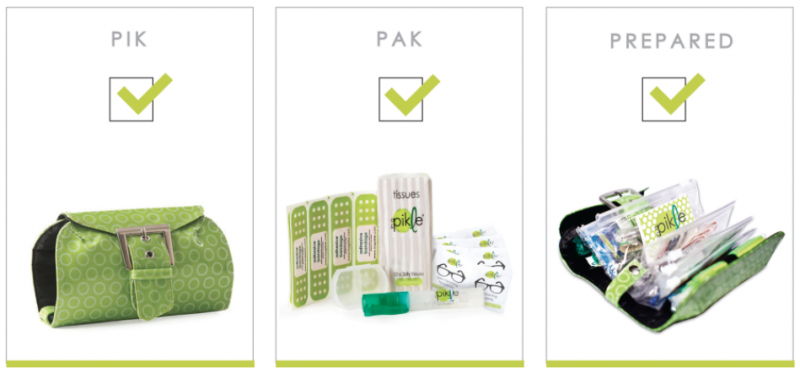 Make sure mom is ready for anything life throws at her by getting her an InAPikle compact organizer. InAPikle organizers contain essential convenience items needed for life's little emergencies. InAPikle organizers make a great gift because they are both fun and functional. They include all the things mom may need and are disguised as a fashionable accessory. Perfect for moms who are on the go, InAPikle organizers come in multiple colors and styles. Paks to go inside the Pikles are customizable. You can choose pak themes that include baby, first aid, MacGyver, Beauty, Scout, Glam, Office and more. InAPikle organizers are great to keep in the car, purse, diaper bag or desk drawer so mom is always ready for life's 'InAPikle' moments.
Is mom a yoga lover? Support her passion with a YogaClub subscription box. YogaClub delivers a retail value of $100 to $160+ worth of high quality, name brand activewear right to mom's doorstep. For less than the price of one pair of yoga pants, you can get mom an entire outfit from the best brands. YogaClub expert stylists put together outfits based on size and style preferences. YogaClub features a Love Guarantee and features easy exchanges. YogaClub also provides a yoga & meditation class to a child in need for every box delivered, so you can feel extra good about your purchase.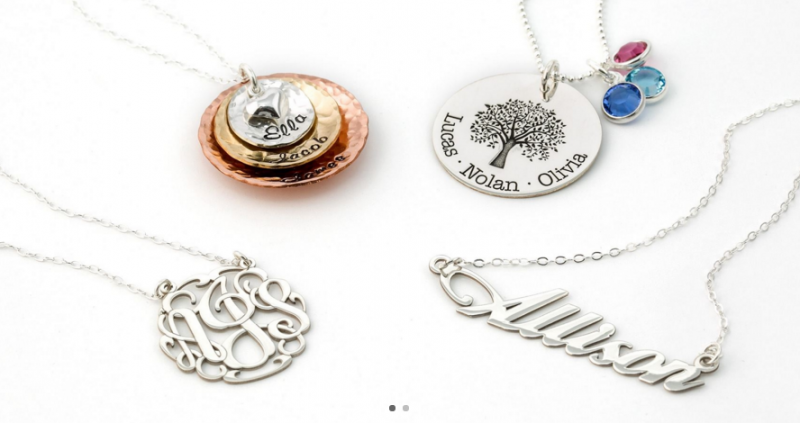 Moms love personalized gifts. Whether you are buying for your daughter, granddaughter, significant other, mother, grandmother, or other special lady in your life, a personalized piece of jewelry is a wonderful choice. AJ's Collection offers personalized jewelry featuring your special person's name, initials, the names of their children, birthstones, etc. Tons of beautiful, quality pieces at affordable prices. Options include necklaces, bracelets, earrings, anklets, and keychains.
From the creators of 'I Mom So Hard', Kristin Hensley and Jen Smedley invite you to pour yourself some wine, put on some comfy pants, and enjoy their laugh-out-loud best friend banter on the eight bajillion ways moms give their all every day with their highly-anticipated first book #IMOMSOHARD. This is not a self-help book. Kristin and Jen know that you probably didn't get to shower and the last thing you need is advice on all stuff you're doing wrong. Instead, they dive into Mom-bods, sex after marriage, and their unhealthy obsession with Khal Drogo from Game of Thrones. Check out their hilarious banter and heartwarming friendship and share with your mom friends!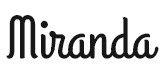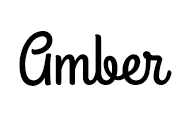 Hi there! I am Emily Evert, the owner of Emily Reviews. I am 28 and live in a small town in Michigan with my boyfriend Ryan and our two pugs. I have a large family and I adore my nieces and nephews. I love reading memoirs, and learning about child development and psychology. I love watching The Game of Thrones, Teen Mom, Sister Wives and Veep. I like listening to Jason Isbell, John Prine, and other alt-country or Americana music. I created Emily Reviews as a creative outlet to share my life and the products that I love with others.
This post currently has 3 responses.