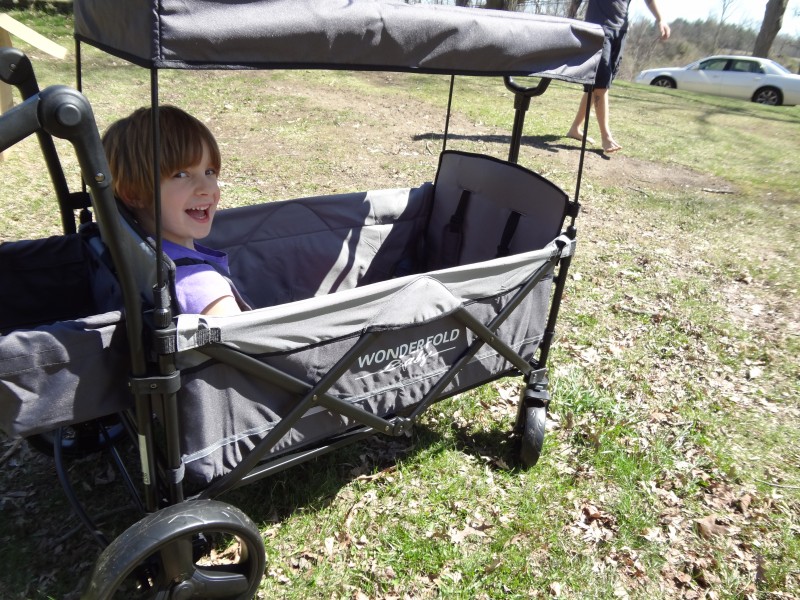 Thank you to Wonderfold for providing me with product in exchange for review purposes. All opinions are my own. 
My little family of five lives in a pretty small town (I've mentioned bring your tractor to school day in the past). While living in a small town has its downsides like no Uber eats, not many attractions to do, etc. a small town can have the perfect characteristics that make up for the downsides.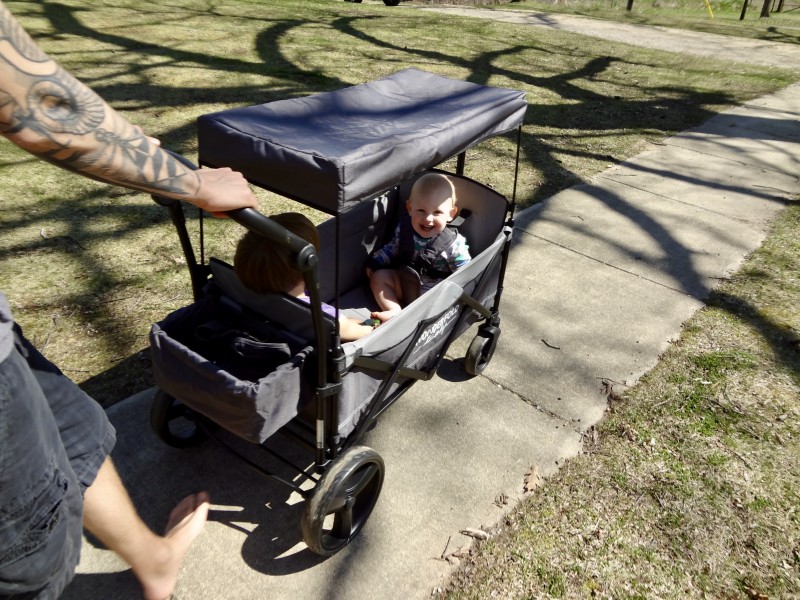 Our favorite thing to do in the warmer weather is take walks together. Every morning we eat breakfast and then go for a walk around our little town. Some days the walk is shorter depending on how tired our little legs can take us. That is, until we recently received the
Wonderfold Baby XL Wagon
. There are so many features about this wagon that I absolutely love.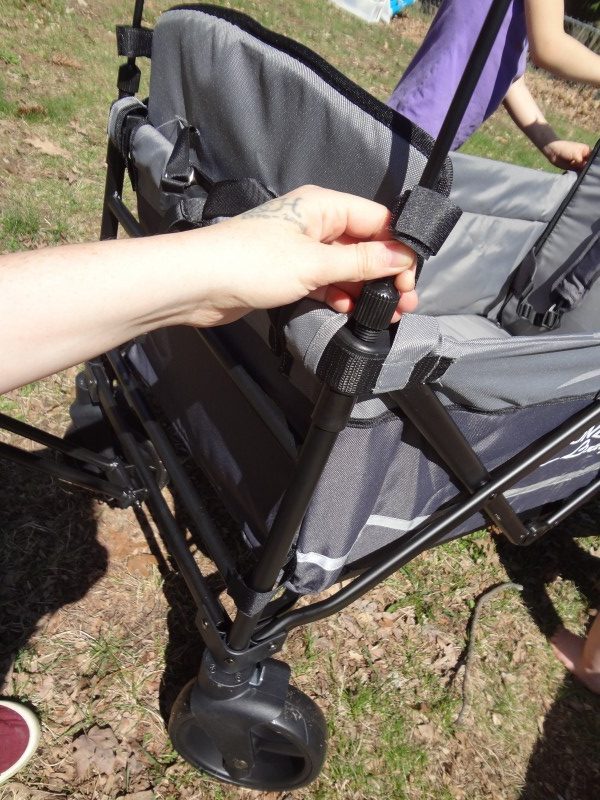 Probably my favorite part of this wagon is the adjustable canopy. So many times I have had the little ones out and about and they are miserable in the sun because we can't find a little chunk of shade say at the beach or at a festival. Not only do I now have portable shade but I can adjust the height of the canopy in case baby link falls asleep inside the wagon.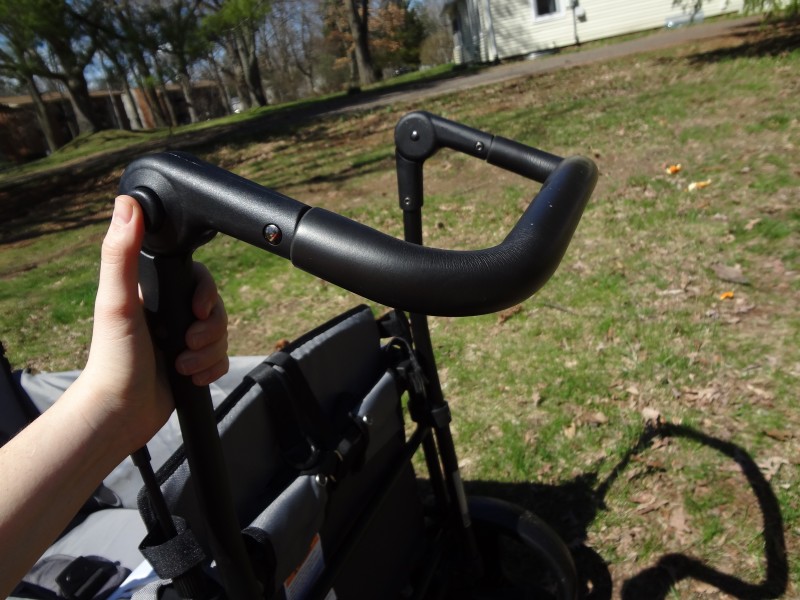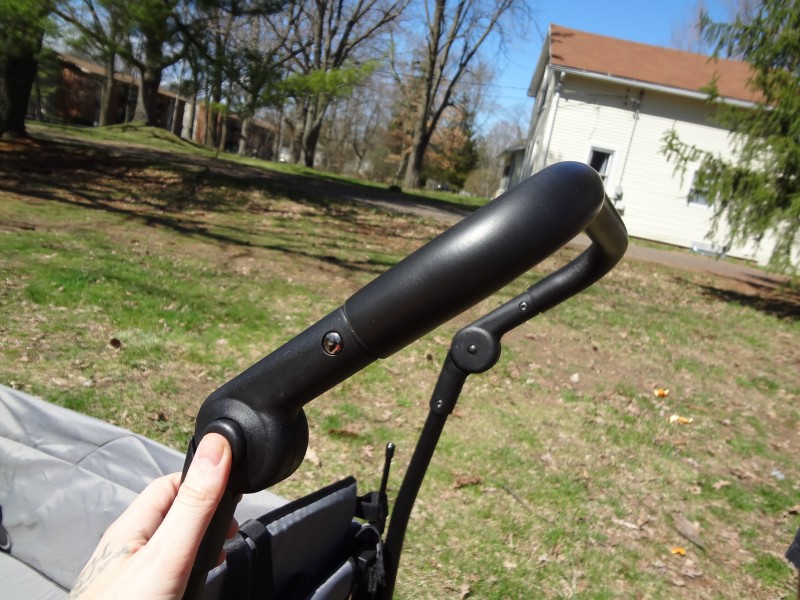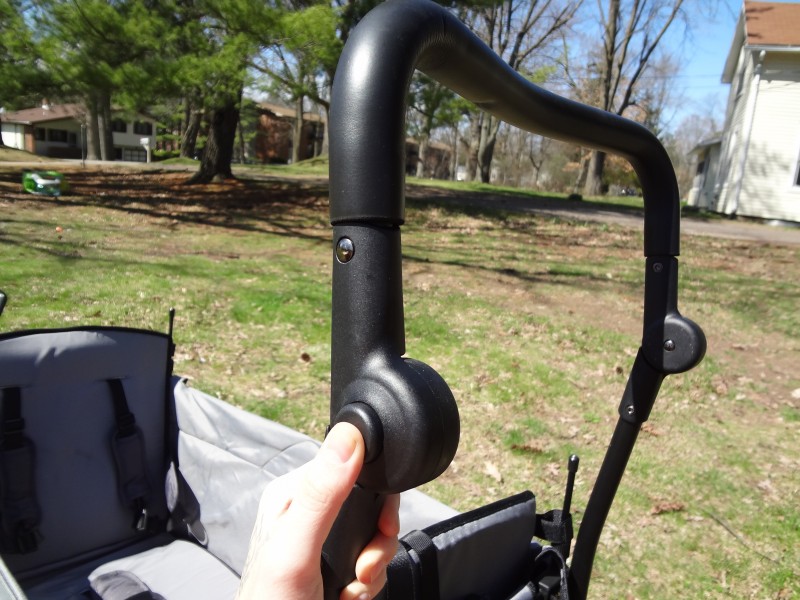 My husband really likes that not only can we pull this wagon like a traditional wagon we also can push the wagon similar to a stroller and bother push and pull handles are adjustable to ensure your back doesn't take the load no matter your height.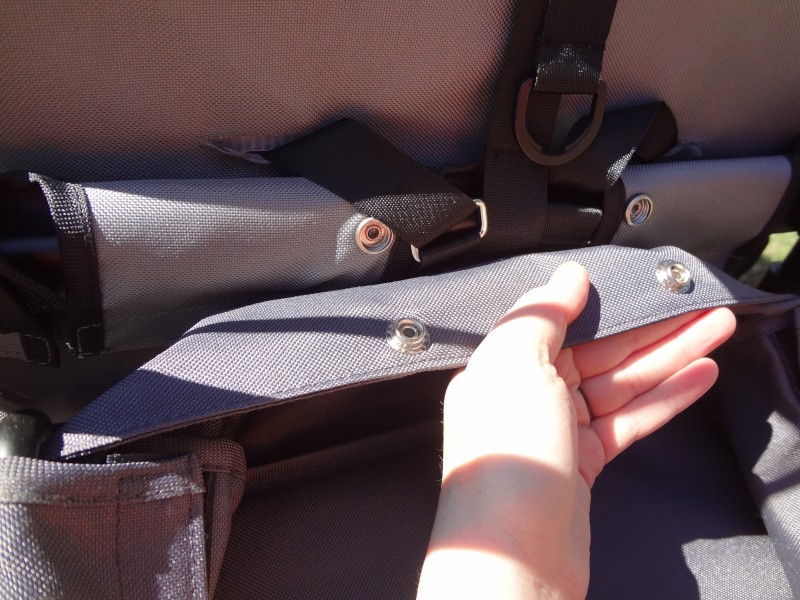 When it comes to walking or traveling at all with little ones bringing drinks, snacks and sometimes a whole meal along is a necessity. The snap-on removable rear basket can fit a whole lunch for all of us or our big water cups.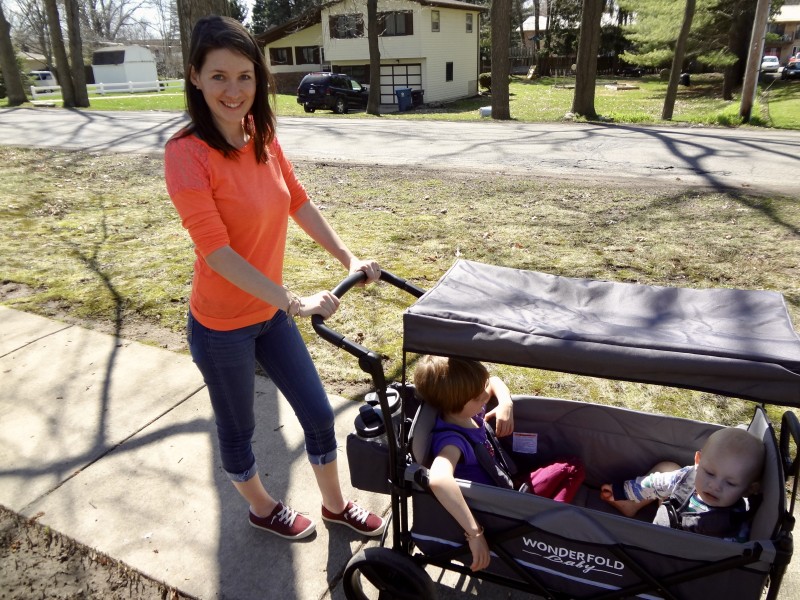 I love being able to put our cups in the basket because it keeps cold drinks from sweating inside the seat areas of the wagon making them all wet.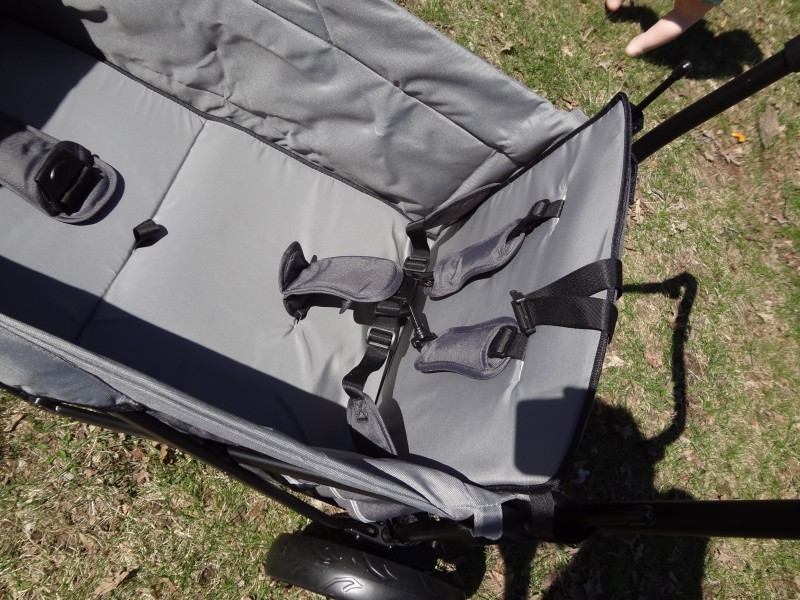 My oldest two kids tend to take a ride whenever it's offered but my youngest lil guy still tends to fight for roaming freedom at all times. In the case of rides in the Wonderfold wagon roaming freedom would translate to him hanging out of the sides of the wagon unsafely but luckily the wagon has these awesome harnesses to strap him in and keep him in until we're ready to let him out.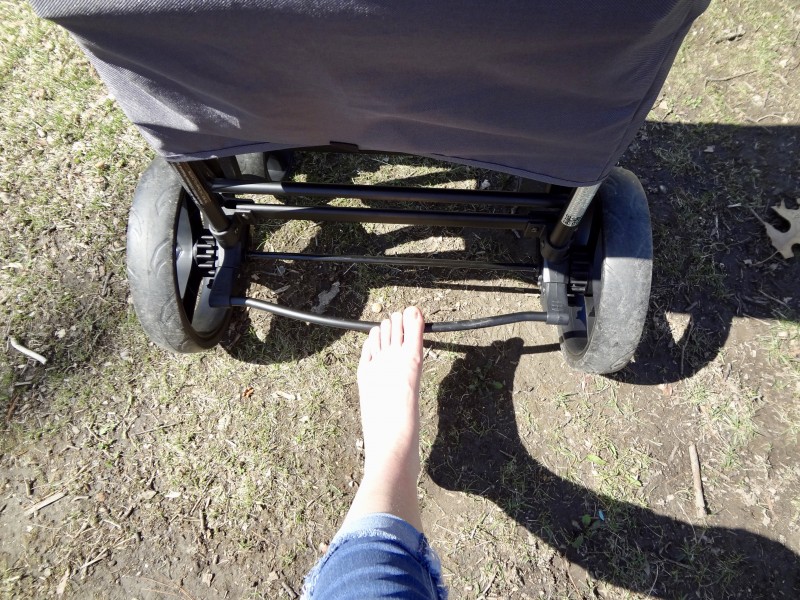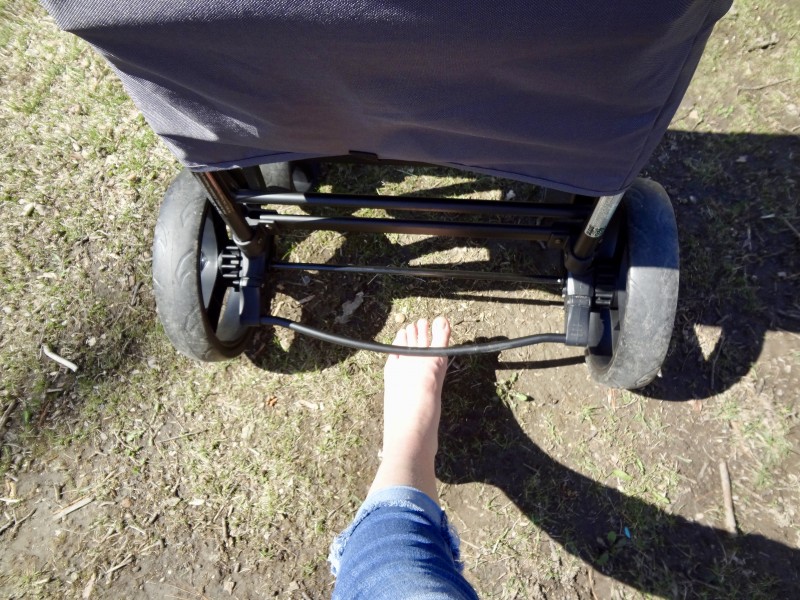 The breaking feature on this wagon is incredibly smooth and easy to use. A little push with your foot to engage the break and a little pull upwards to disengage. The wagon stays in place even on a hill with the brake engaged.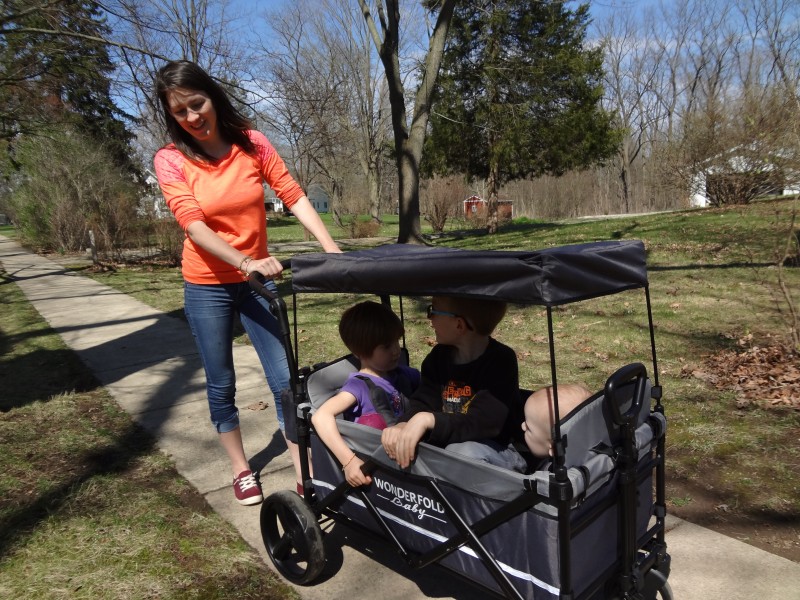 All three of my kids love riding in this wagon together on our daily morning walks. I love the ease of use of the wagon and I can not wait to take it on every adventure we go on this summer either packed full of kids or full of supplies.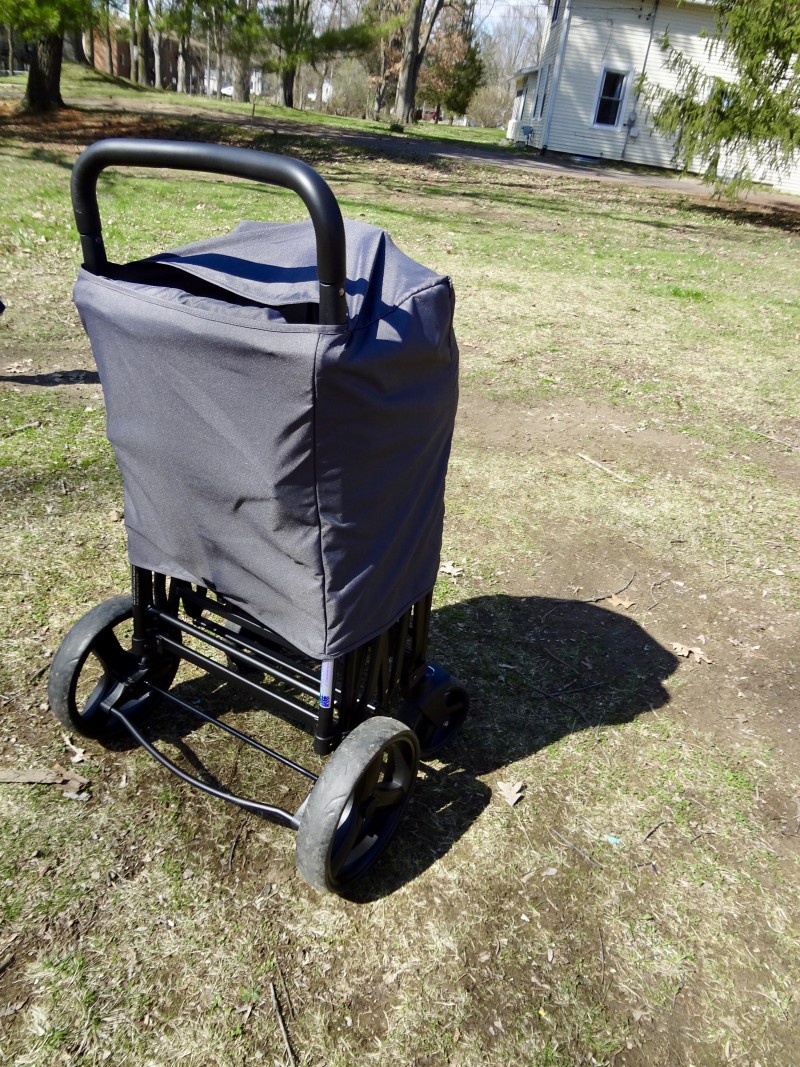 Packing this wagon up after use is simple and convenient for quick day trips to the beach, a stroll around the museum or even longer camping trips.
Wonderfold
also offers larger wagons for those in need of more carrying space!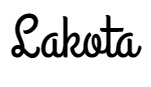 I am a stay at home mother of two, who loves to create in every form, from cooking, to henna, to painting or sculpting, creating with my hands is my passion! I love to dance and let loose when the music flows right. Being outside is a special kind of therapy I think humans need more of as well as mindfulness! I love all things new and adventurous and am always looking to experience more of life 🙂
This post currently has 3 responses.