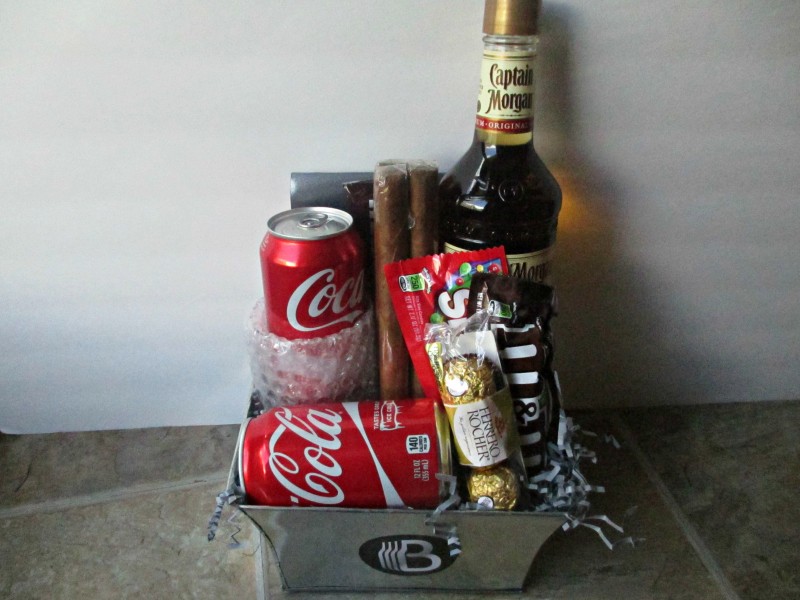 This is a sponsored post with BroBasket. I have experienced BroBasket gift sets first hand in the past. All opinions are my own.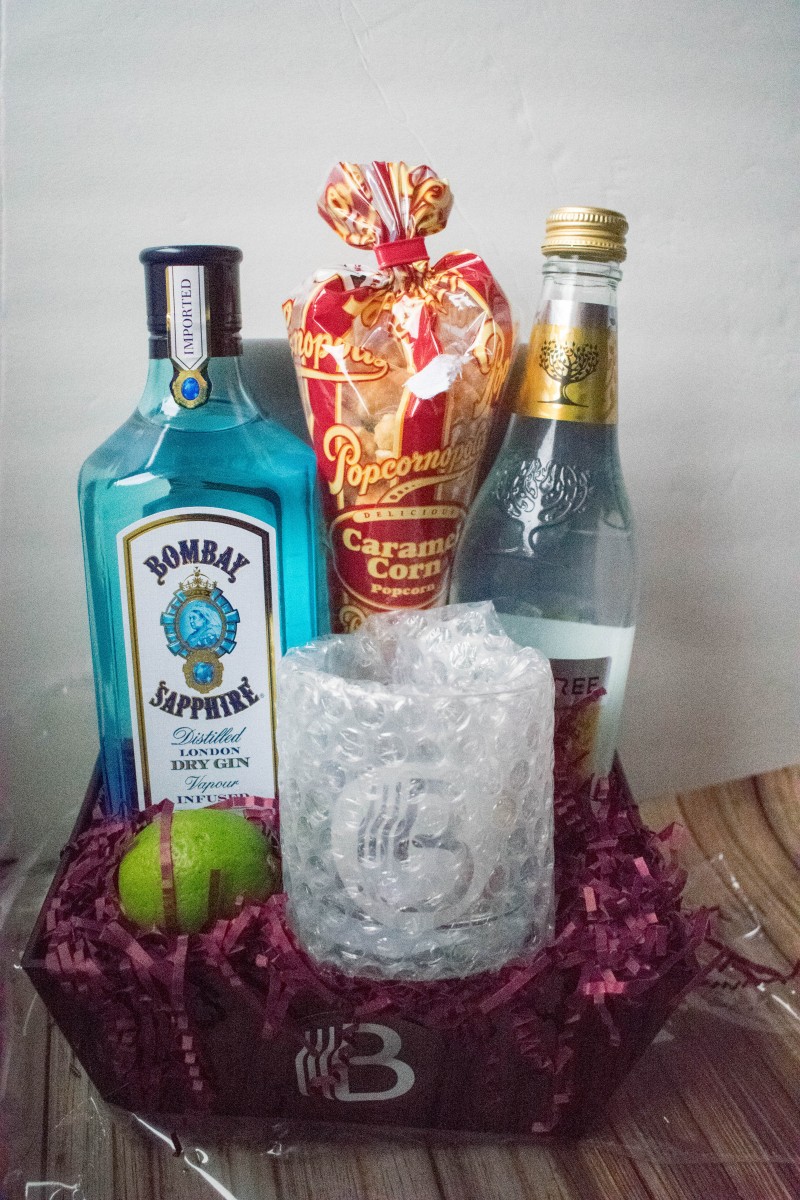 When I think about gift baskets, I tend to think about women first. I love getting bath or beauty themed gift baskets myself. You just don't usually see as many gift baskets for men in general. I love that BroBasket caters to gift baskets for men. Most BroBaskets feature alcohol gift sets, though they have some alcohol-free BroBaskets (boozeless, as they say on their website) as well. While I'm sure there are women who would enjoy these baskets as well (I'mwould be thrilled to get the Junk Foodie Care Package, myself!) I love that this site is geared at men, because men deserve gift baskets that they'll truly enjoy!
In the past we've been sent a few BroBaskets that I gifted to my boyfriend and we've always had good experiences. Check out my reviews below:
BroBasket Gin & Tonic Gift Basket review
BroBasket Kentucky Mule gift basket for guys review
BroBasket rum & coke gift basket review
We most prefer the baskets that focus on a specific type of drink. It's a great way to customize the basket to their preferences or to give them a new experience. If you know their favorite drink is rum and coke, then gifting them the rum and coke gift basket will let them know you put extra thought into selecting the basket they are sure to love. Or you can choose a basket for a drink they haven't tried before, which is what I did with the Kentucky Mule basket I got Ryan one year. It made for a fun way to experiment with a new drink he had never had before.
BroBasket as a whole Father's Day gift baskets category of gift baskets that they would recommend as gifts. There are a few sets that include samplers which would be a great gift for a man who is still looking to find the type of alcohol that he likes best, or one who just likes to explore all the options.
We've found the baskets and accessories to be pretty nice quality. We've kept the baskets themselves and have used them to store craft supplies, for example. We've also kept the drinking glass and mule mug and they have held up great.
If you want to fully customize a gift basket, that is an option at BroBasket as well. Include his favorite spirits, favorite snacks and add in the accessories that you know he would like. How cool is that?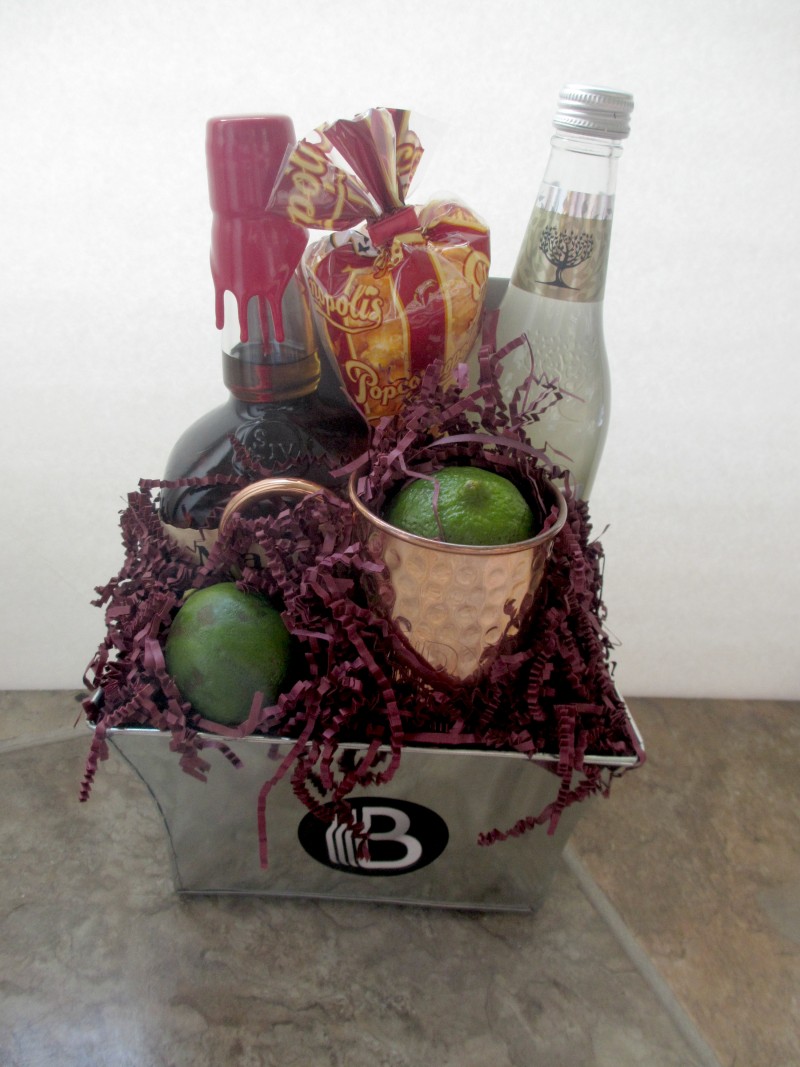 As someone who lacks a decorative eye, I like how they carefully package the baskets so that they arrive in a really similar display as what you see on the website. Glass items will have bubblewrap protecting them, but everything arrives already set up in the basket for the most part. It's not one of those gift basket companies that send you everything laying down in a box where you have to try to arrange the display yourself after it arrives.
Buy it: TheBroBasket.com.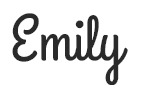 Hi there! I am Emily Evert, the owner of Emily Reviews. I am 28 and live in a small town in Michigan with my boyfriend Ryan and our two pugs. I have a large family and I adore my nieces and nephews. I love reading memoirs, and learning about child development and psychology. I love watching The Game of Thrones, Teen Mom, Sister Wives and Veep. I like listening to Jason Isbell, John Prine, and other alt-country or Americana music. I created Emily Reviews as a creative outlet to share my life and the products that I love with others.
This post currently has 5 responses.