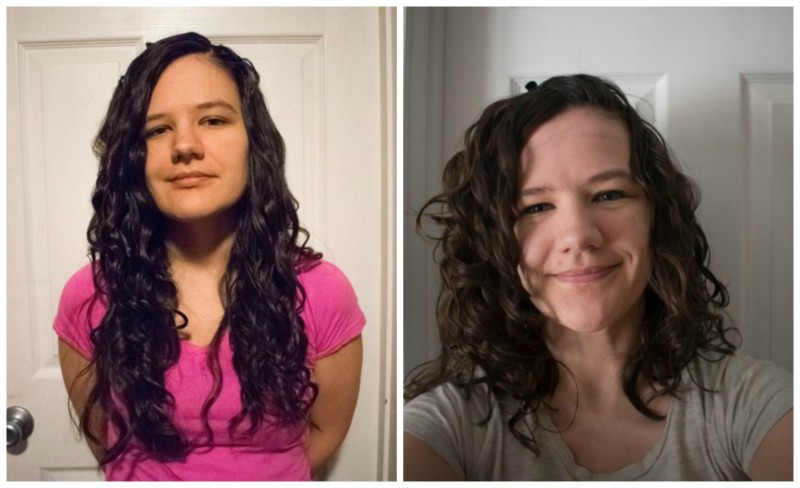 I've been doing the curly girl method for a little over a year now. Shortly after discovering the curly girl method I discovered the DevaCut, which is a dry curl cut that you can get from people who were trained through the DevaCurl program.
Dry curl cuts are basically cutting hair when it is dry instead of when it is wet. Instead of trying to make layers that are perfectly even as you would do on someone with straight hair, dry curl cuts create layers based on your natural curl pattern.
Most natural curls vary in tightness and size. I have everything from 2a waves to 3a curls and I think that is fairly common. If I were to get a wet haircut that cut my hair all at the same length, once I styled my hair naturally it would leave those 2a loose waves appearing much longer than the hair that tightens into a curl would, due to the 'shrinkage' that happens due to the curl patterns.
So, dry curl cuts have you style your hair naturally and then cut each curl one at a time so that it looks even.
I have no experience in cutting hair, but I knew that my curl pattern was being weighed down a bit due to how long and heavy my hair was. I didn't want to cough up $70 or more for a Devacut even though I've seen tons of people have gorgeous results.
I knew that most people who get a Devacut get roped into buying Devacurl products as well. Again, I know Devacurl products work really well for a lot of people, so they think they are worth the money. They just aren't in my budget though. So, I decided to take the risk and try my own curl cut.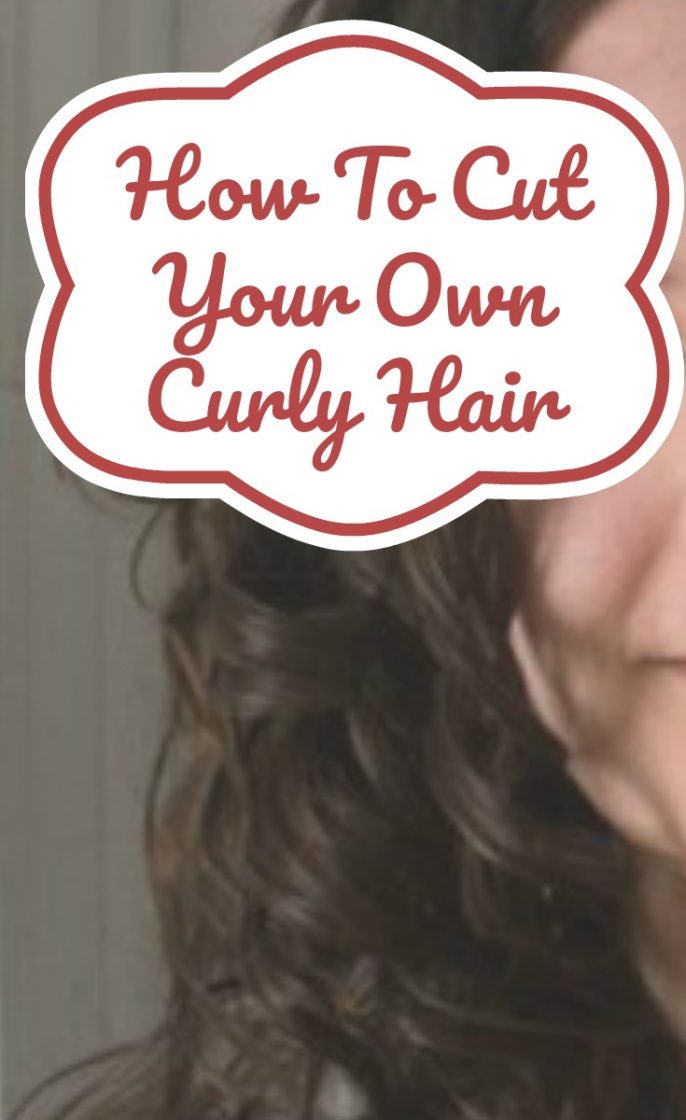 I did a fair amount of reading and YouTube video watching, but I found this video to be the most helpful:

I didn't follow the part where she talks about how she does her bangs, because I don't have bangs like she does. I also did not part my hair in the middle before cutting my hair, because I always wear my hair in a side part, and always on the same side of my head.
Last summer I wrote about getting my hair cut off. I had a standard haircut done, they did it while my hair was wet and so on. They also parted my hair before cutting my layers, so when I part my hair on the side, all the short layers wound up on the one side of my head, hence making it curlier. So I knew I wanted to style my haircut based on my side part.
So I parted my hair on the side but still used her advice regarding where to cut curls, how to add layers, etc.
Here is my before: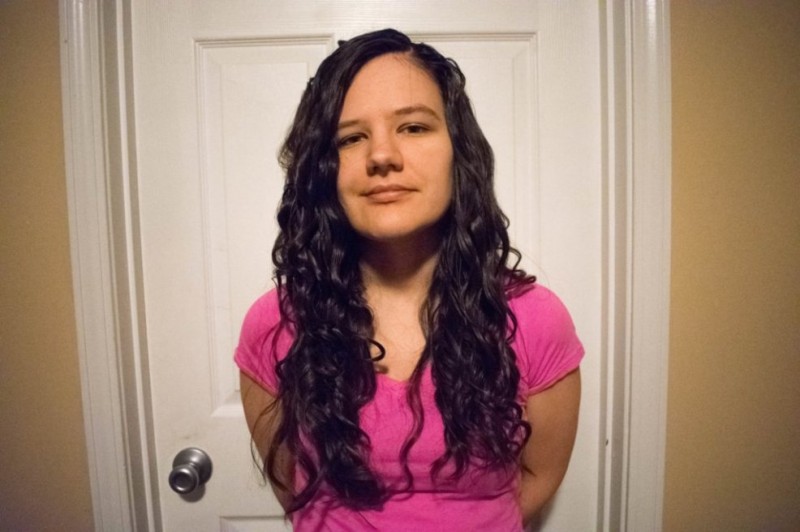 And here is my after (after cutting and washing/styling).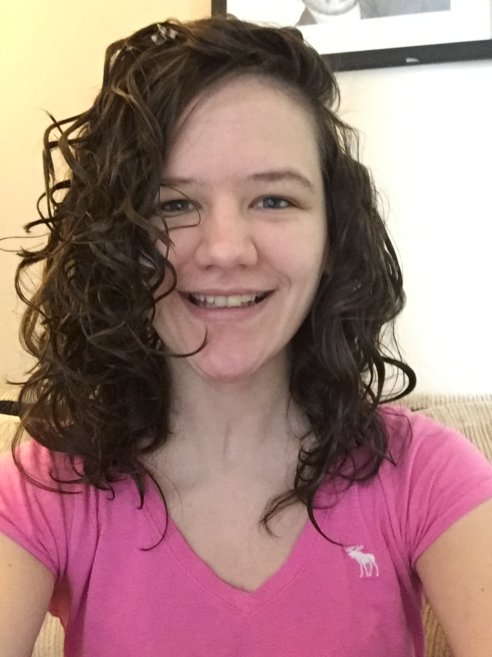 I got my part too far over, which resulted in more of the short layers being on the same side. I also added too much gel so my hair was a bit wet-looking from overuse of gel. It took a little trial and error to figure out how much product to use after my hair was shorter. However, you can tell that compared to my 'big chop' results, I was able to get more curls into the thinner side of my head. Here is the 'big chop' results for reference: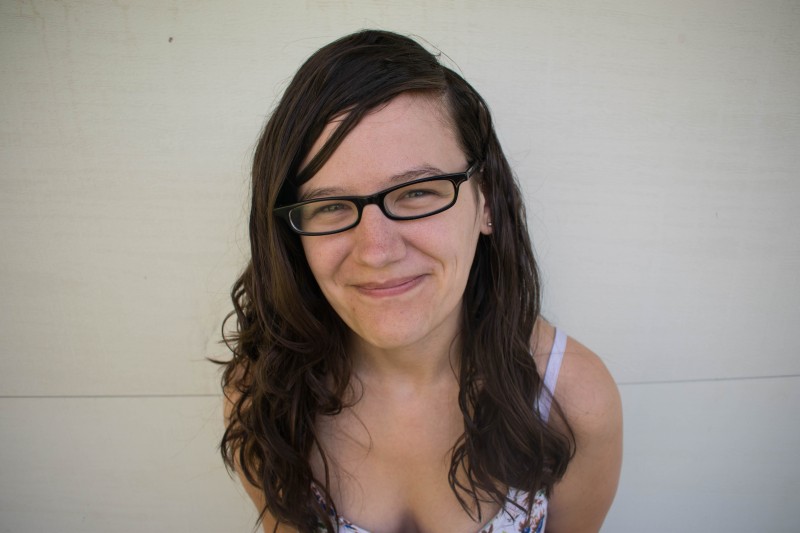 How my hair looked about 8 months earlier, after getting a professional 'regular' wet hair cut. This was done by a stylist who had naturally curly hair herself, and I mentioned to her that I was trying to embrace my natural hair texture so she didn't 'thin' my hair.
So, I was quite happy with my dry-cut results. I like it better than when I had my hair cut at the salon with traditional wet-hair methods. I did have to do small trims for the first few times after I washed/styled my hair following the cut because I would find a few stray pieces that were extra log and so on.
Also, I am sure I could get far better results by paying for a DevaCut, or professional dry curl cut, but I am really happy with my results considering they were free!
Back before the curly girl method, when I believed my hair was naturally straight and treated it as such, I tried cutting my hair a couple of times. Each time, I wound up having to have someone help fix the cut. When hair is straight, any imperfection in the length is noticeable. If you snip one chunk of straight hair 1/4 of an inch too short, you'll notice!
The upside of curly hair is that it's not supposed to be extremely sleek with a perfectly straight line of hair all ending at the same point. So, if you have one curl within a layer that is a bit too long or too short, it likely won't even be visible.
Here is my hair about a week after I did my own dry cut. I had trimmed loose pieces and figured out how much gel to use, etc.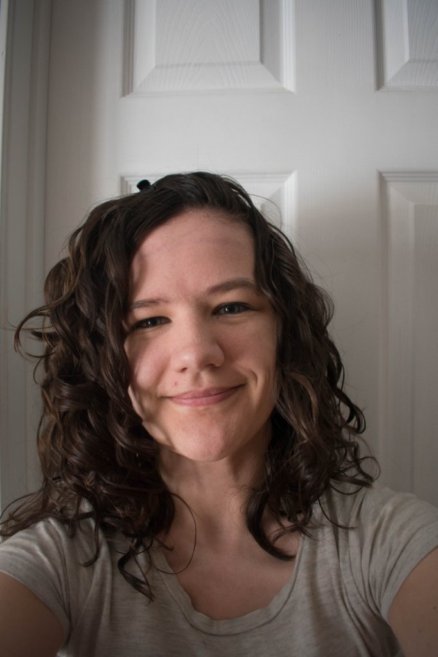 If you're interested in learning more about my curly girl journey you can check out my hair category on my side blog, Frank Loves Beans. Or check the related posts section below for other Curly girl method blog posts here on Emily Reviews.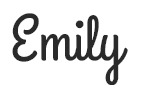 Hi there! I am Emily Evert, the owner of Emily Reviews. I am 28 and live in a small town in Michigan with my boyfriend Ryan and our two pugs. I have a large family and I adore my nieces and nephews. I love reading memoirs, and learning about child development and psychology. I love watching The Game of Thrones, Teen Mom, Sister Wives and Veep. I like listening to Jason Isbell, John Prine, and other alt-country or Americana music. I created Emily Reviews as a creative outlet to share my life and the products that I love with others.
This post currently has 10 responses.