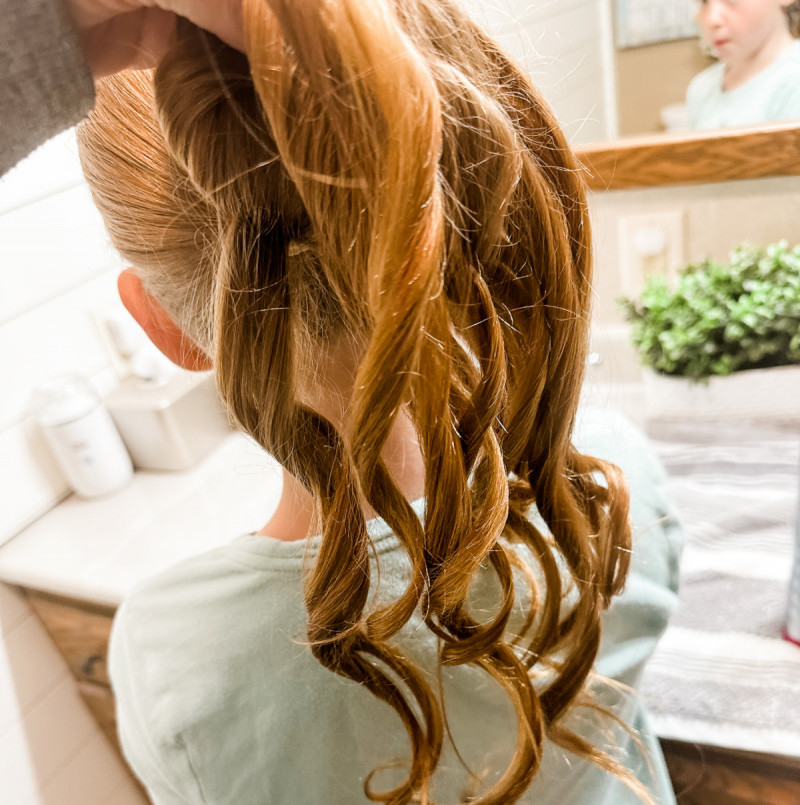 This 'Legacy Leaders Auto Ceramic Hair Curler Review' is sponsored by Legacy Leaders. As always, all opinions are my own.
Growing up, I LOVED people with curly hair. I wanted curls so bad that I even paid to perm my hair for several years. When we started having kids, I hoped one of our girls would have curls. Alas, I've given up the dream as my hair is fairly straight with just a bit of wave and the girls all have stick straight hair too. Even though we are officially in the 'straight hair club', I do sometimes curl our hair for special occasions. What I don't enjoy is the process. Curling irons and wands aren't the easiest to use and I've burnt myself more times than I care to count over the years. So when I came across the Auto Ceramic Hair Curler, I was intrigued.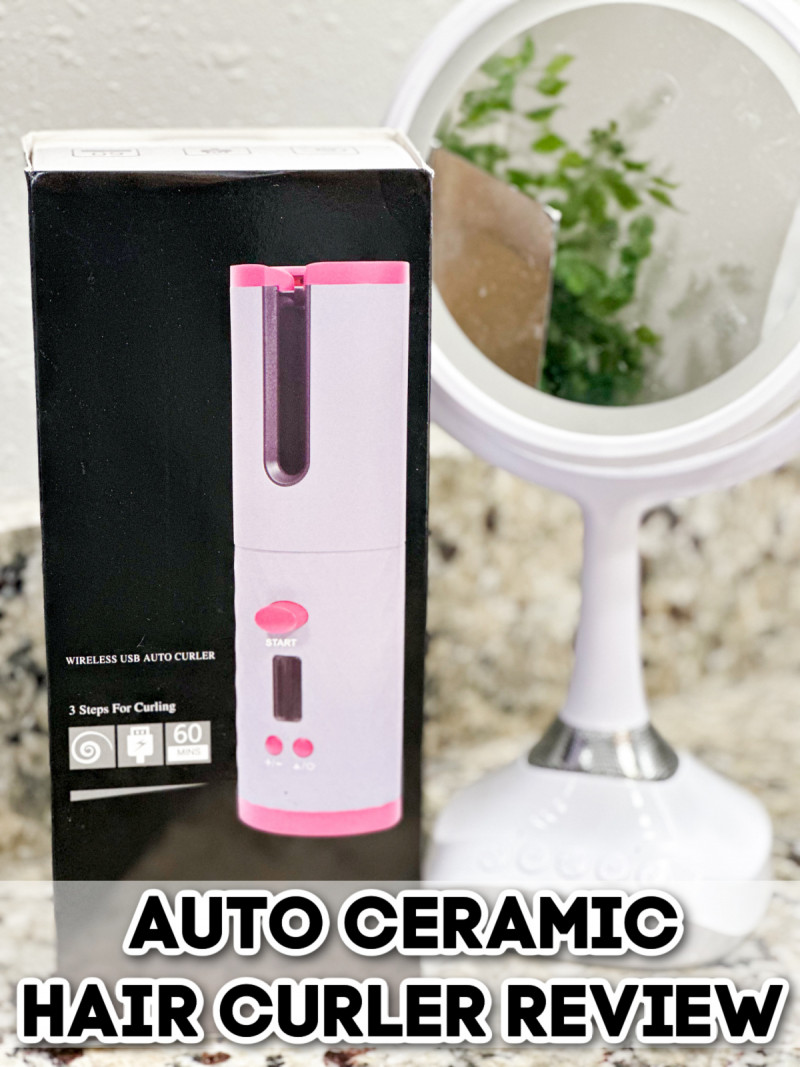 Legacy Leaders Auto Ceramic Hair Curler Review
After opening up my new hair curler, I had my son hunt me down a charging block so I could get my curler charged for use. (NOTE: It comes with the charging cable but you need to provide the cube to charge in a wall outlet.) It took a few hours to fully charge and then we were ready to go.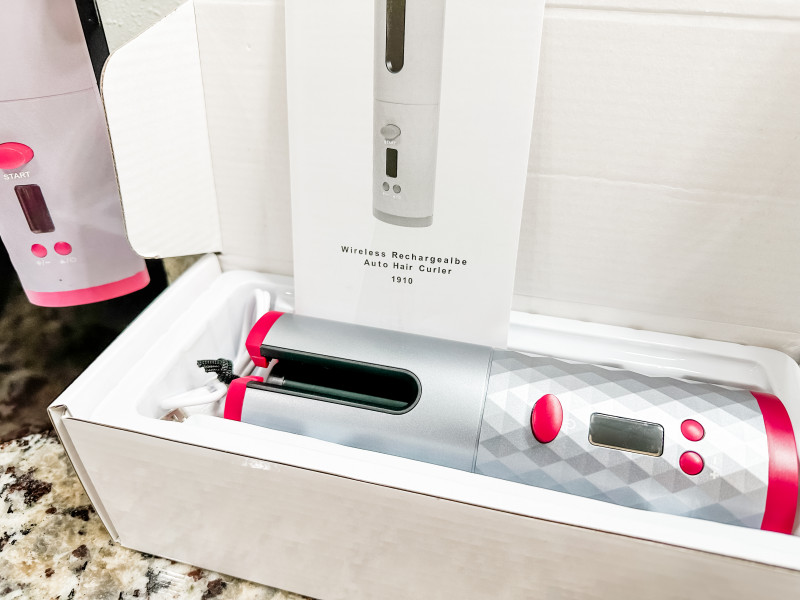 After turning on, just select your heat temperature and wait just a minute or two and you'll be set to go.
Features Of The Legacy Leaders Auto Ceramic Hair Curler Include:
Lightweight barrel design
Cordless for easy use
Heat up in less than two minutes

Reach up to 392°F (200°C) in 70 – 80 seconds.

Fully charges in 3.5 hours
Power your hair curler for 60 minutes of styling use.
Style in seconds
Curling barrier holds hair for 8 – 18 seconds. Just adjust the settings for your needs.
Your info station in one place

Read vital information such as battery life, timer time, styling direction, and temperature setting on an easy-to-read LCD layout screen.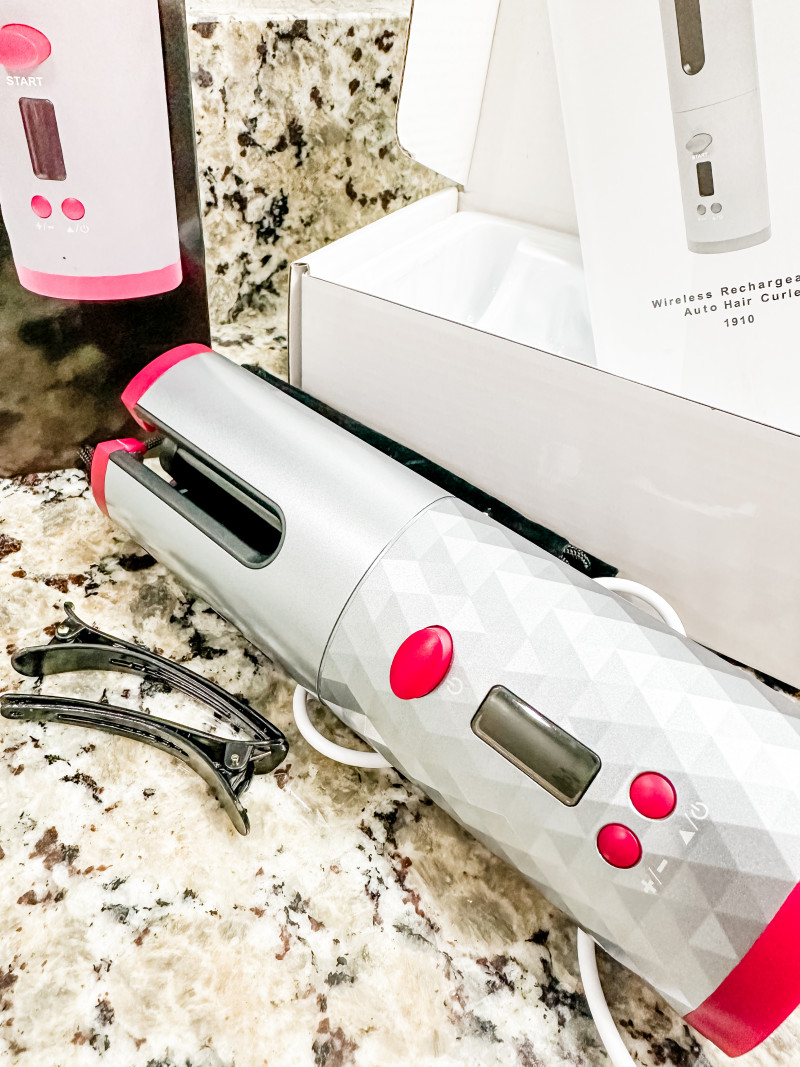 Using The Curler
I'll start by saying there is a slight learning curve when first using this auto ceramic hair curler. I tried to use it on myself but struggled with how to get my hair into the tube so it would curl the way I wanted it to. So I decided tested it out on my daughter and LOVED the results!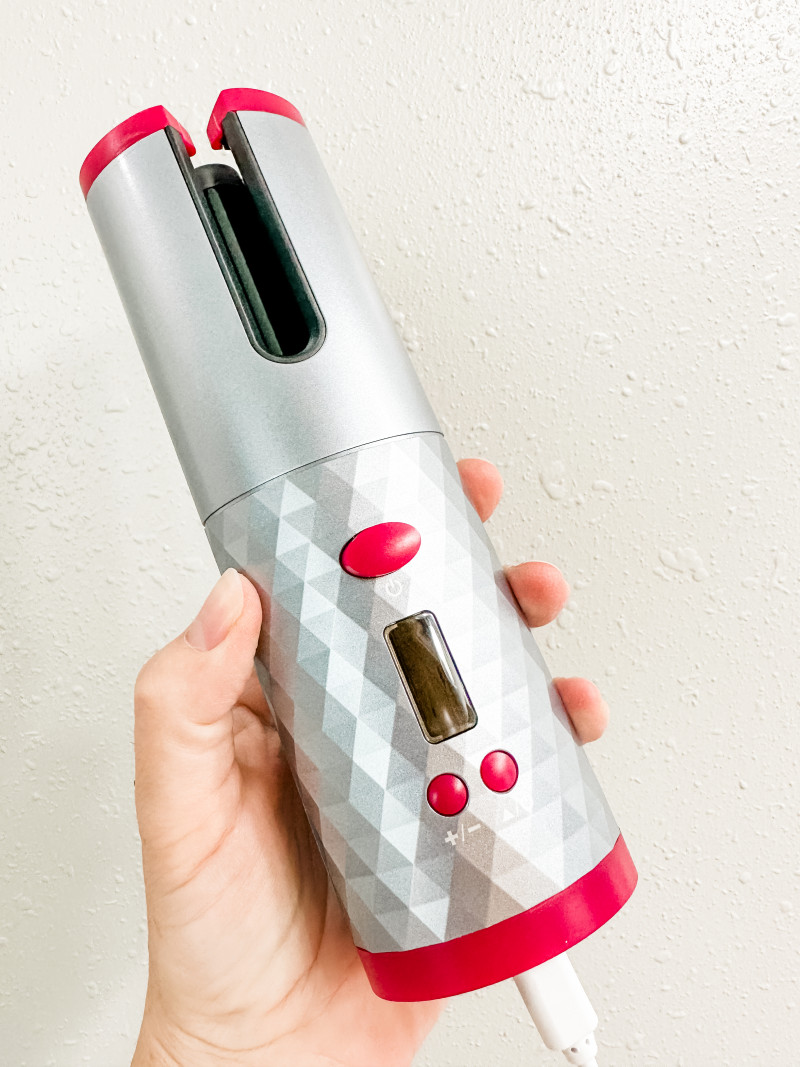 I really like how the heating element is 'inside' the canister so it's almost impossible to burn myself while curling my girls' hair. Essentially, you just split off the hair into small sections. Then place one of the sections at the top of the barrel and hold the large button. The hair is automatically wound around the barrel inside and even has a countdown timer to let you know how long to wait! No more guessing!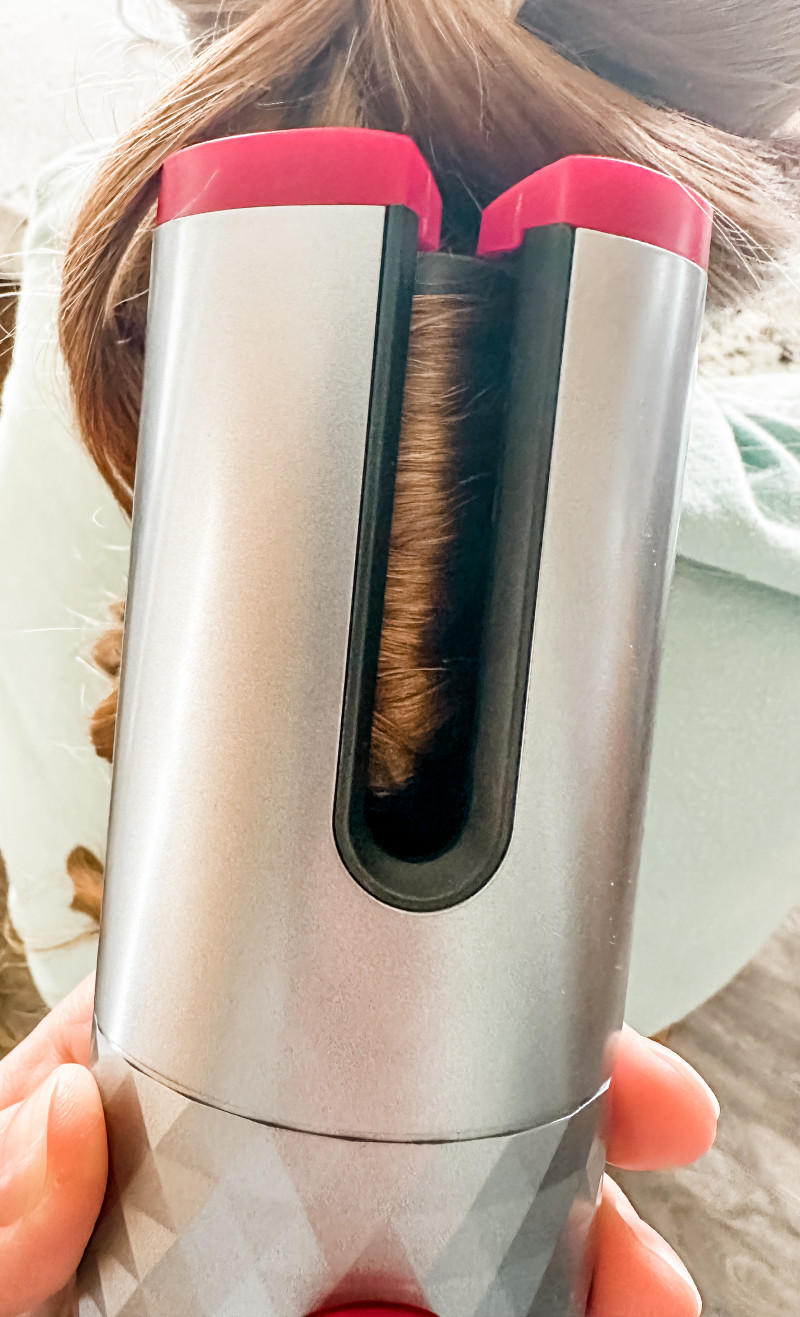 Once the countdown timer stops, just slide the barrel down and the section of hair slides out easily. What's left behind is a gorgeous curl!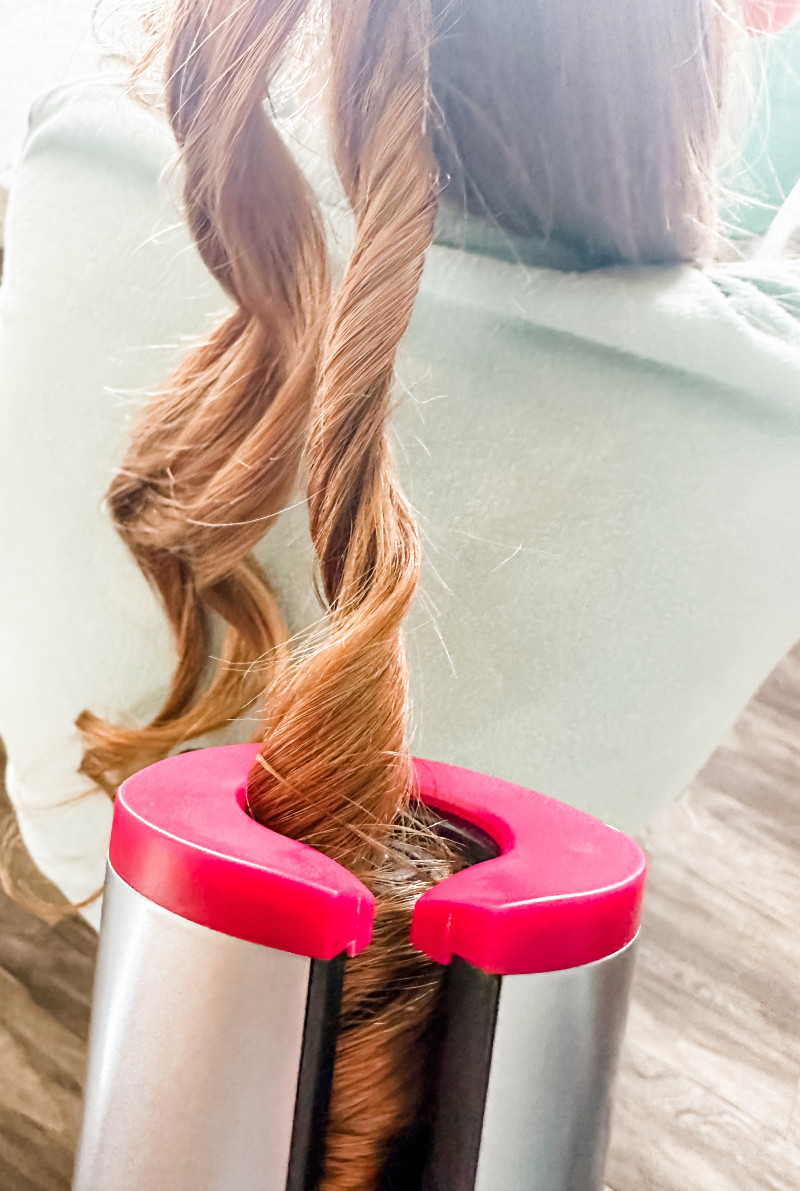 Overall, this is a really cool innovative curling device. I like it so much more than my traditional curling iron and wand as it delivers the same quality curls as those other tools but in a simplified, quicker process.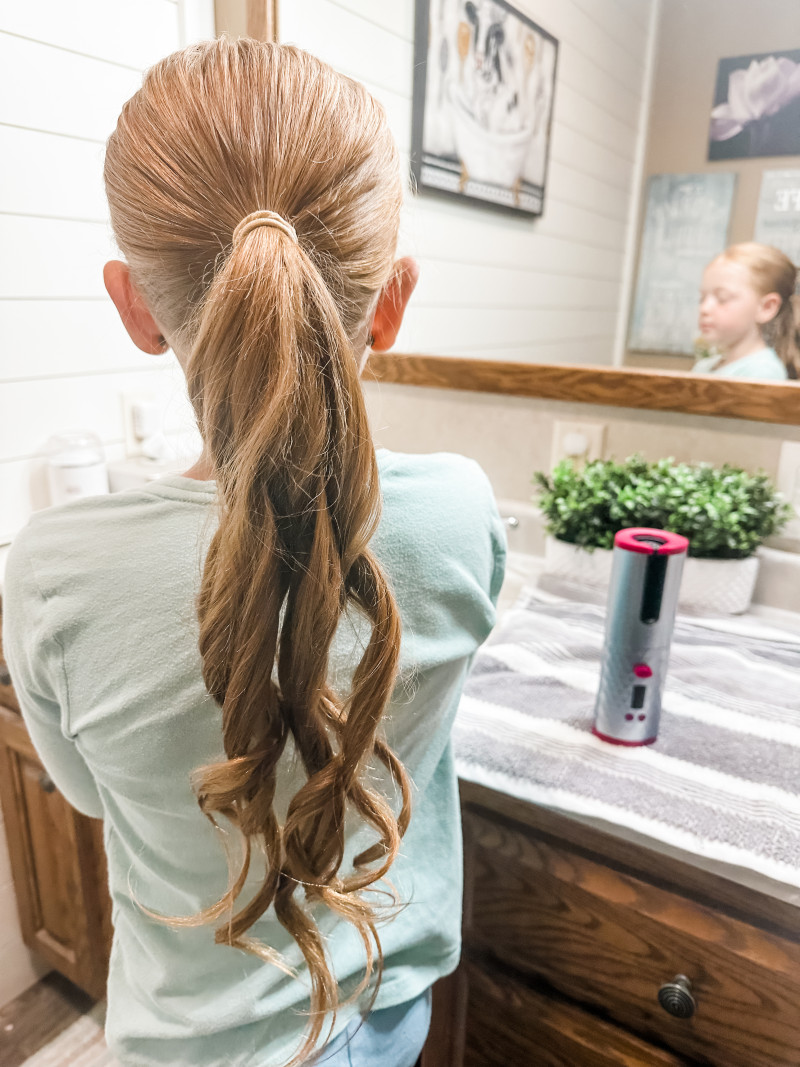 Overall, I'm super happy with the Legacy Leaders Auto Ceramic Hair Curler. I appreciate how portable it is and the curls it delivers. Using this curler on others is relatively easy. But with that said, I would love to see a tutorial video from the company with easy to follow steps as I plan to continue practicing with my own hair in hopes of mastering the technique on myself.
Connect With Legacy Leaders
Website / Facebook / Instagram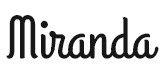 I'm a city girl turned country by my awesome husband and we have three busy boys and two darling daughters. I love spending time with my family, reading Karen Kingsbury novels, and catching up with friends while our kiddos have play dates. I'm blessed beyond measure and can't wait to see what God has in store.
Follow Miranda on Pinterest | Twitter| Blog | Instagram
This post currently has 7 responses.