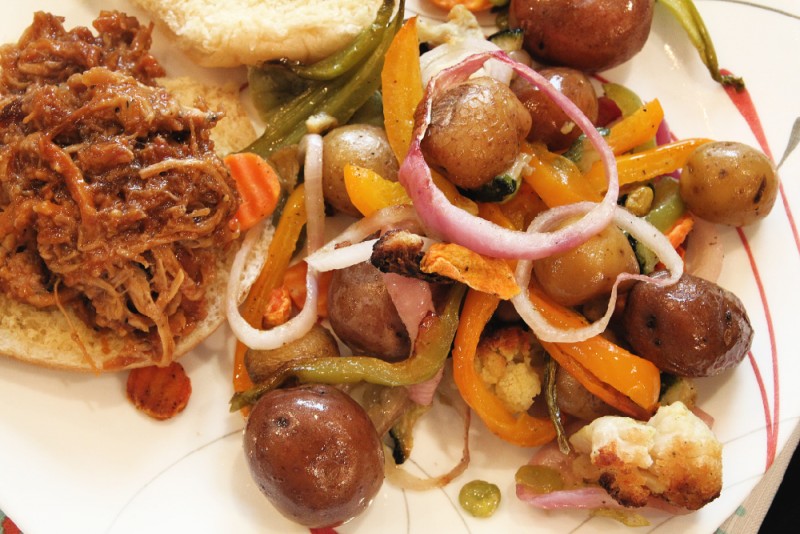 The older I get, the more I realize how picky I was as a child.  I used to turn my nose up at all kinds of foods.  And vegetables?  The main one I'd eat was canned corn or corn on the cob.  I finally branched out to eating salads once I was in my 20s.  But now that I'm in my 30s, I'm really trying to be more careful about my food choices.  I'm willing to try almost anything these days, especially if it's healthier for me.  Because let me tell you, my metabolism has definitely started slowing down.
So now that I'm actually on the hunt for recipes that will be both appealing to our taste buds AND my waist, I've realized that cooking most of them isn't really all that hard.  I've really been branching out lately.  And after my husband ordered cooked veggies as his side a few times lately at restaurants, I decided I needed to figure out how to make them taste that good at home.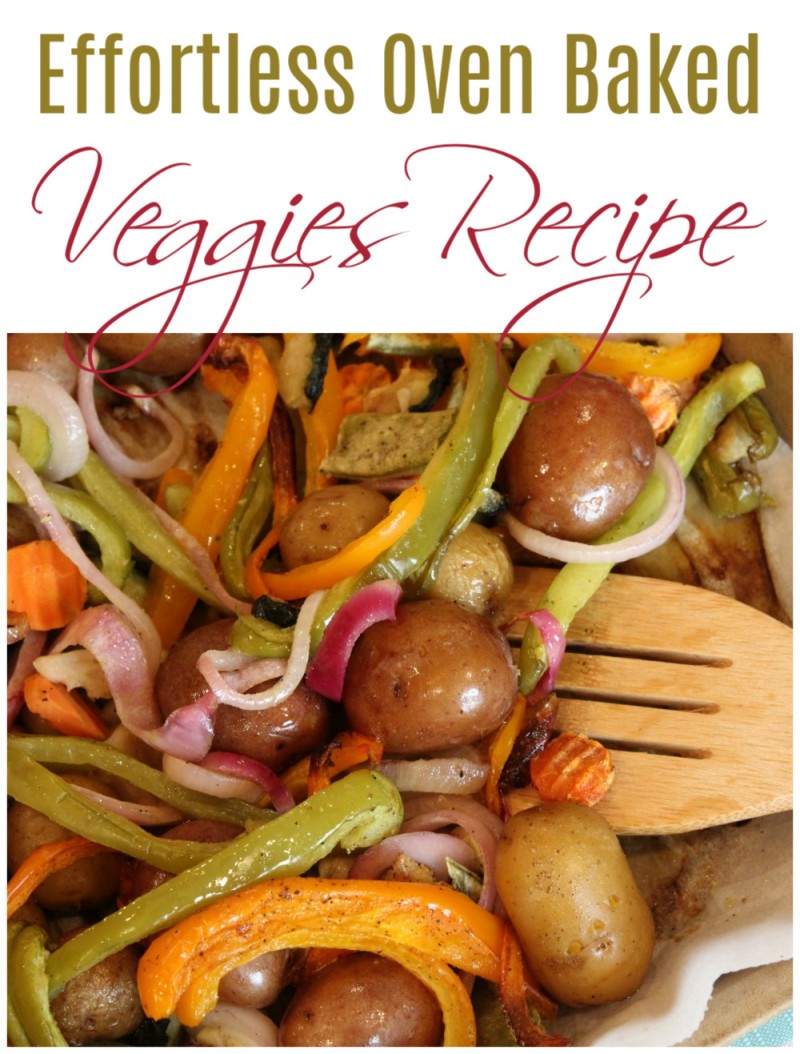 Oven Baked Veggies Recipe
Turns out, it's NOT as hard as I expected!  Just follow this simple, almost effortless, recipe and you'll find yourself enjoying delicious cooked veggies.

What I love most about this recipe is that I can easily add or omit any vegetables I want.  So when I visit our local farmers markets, have garden produce, or catch something on sale, I can just alter the ingredients and still end up with a delicious side dish!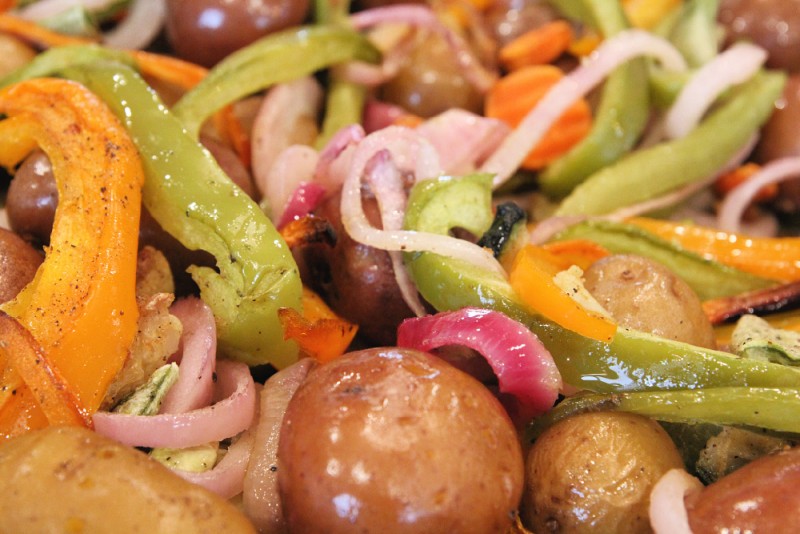 ***Tip:  I will sometimes throw a pan of vegetables in the oven before heading off to church.  When I do that, I just set the oven down to 300 degrees and then let them cook for two hours instead of one.  They have come out perfect for us every time!
So tell me, do you enjoy vegetables?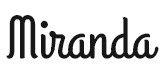 This post currently has 17 responses.