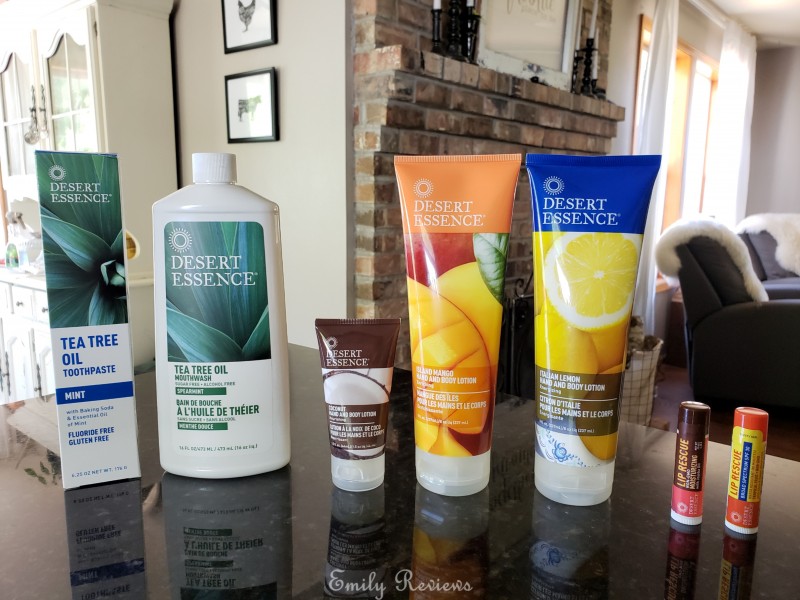 Thank you to Desert Essence for providing me with products to facilitate my blog review. All opinions are 100% my own.
Dessert Essence specializes in eco-friendly and sustainable beauty products. They believe their products can only be as good as the ingredients that go into them. That is why they use the most powerful ingredients on Earth.
For our review, we received Desert Essence Body Scrub, Hand & Body Lotions, Lip Balms, and Dental Care Products.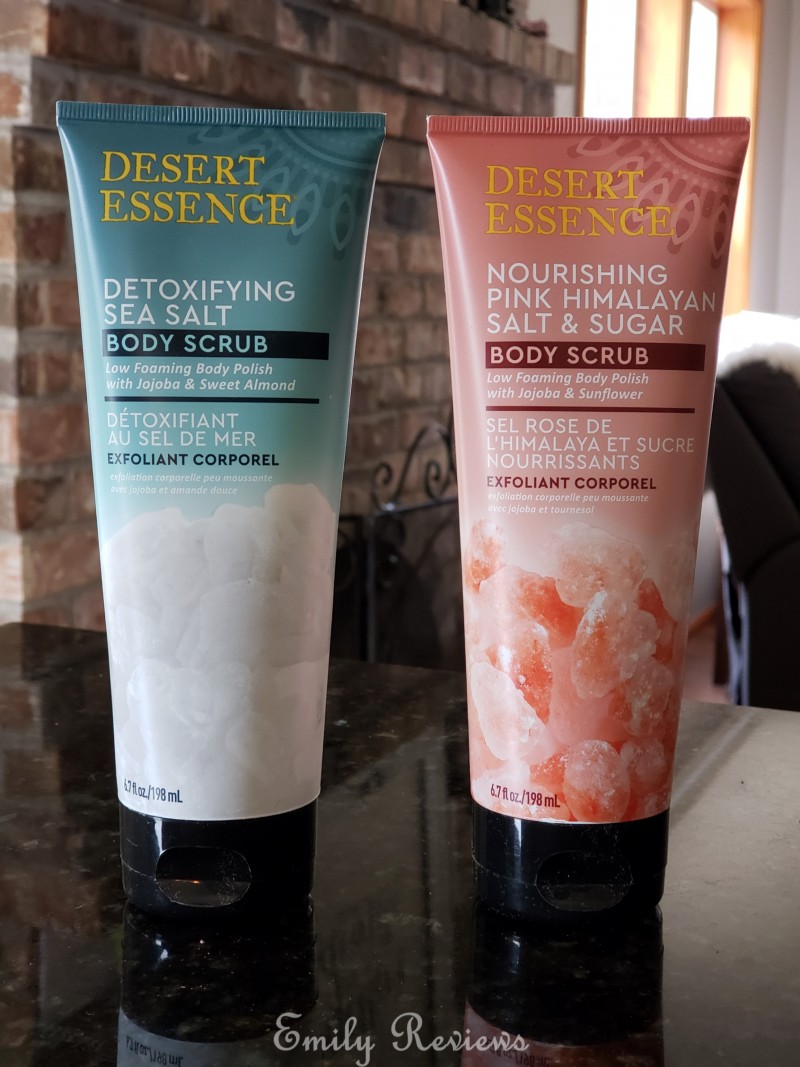 One of the high-quality ingredients that go into Desert Essence products is coconut. Unfortunately, I am allergic to coconut. So, I let my daughters have the body scrubs, lotions, and some of the lip balms. I asked them what they thought of each of the products. The following are their words.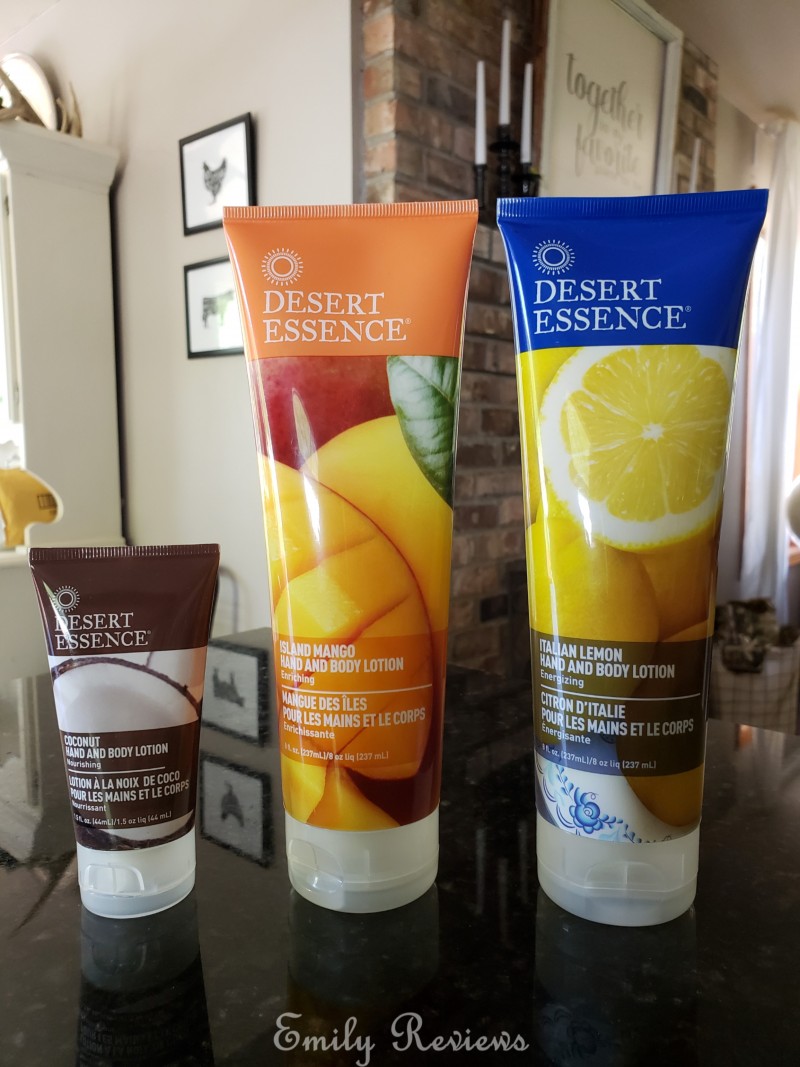 "Desert Essence products are amazing for use on dry rough skin. The Island Mango Hand & Body Lotion is so creamy. It goes a long way because of how soft it makes our skin. The scent is also amazing. The lip balms are amazing too! They helped my dry skin in just minutes. They aren't sticky or oily. The Nourishing Pink Himalayan Salt & Sugar Body Scrub is super smooth to apply and rinse off easily. I have sensitive skin and none of the Desert Essence products caused my skin any irritation. " Cheyenne 10 yrs old
"Desert Essence products provide smooth and luxurious skin. The Detoxifying Sea Salt Body Scrub remove residues on the skin such as dirt and oil. It leaves your skin feeling soft and moisturized. The Italian Lemon lotion also provides soft skin and has a nice light fragrance. Finally, the Lip Rescue lip balm. It softens your lips immediately!" Savannah 12 yrs old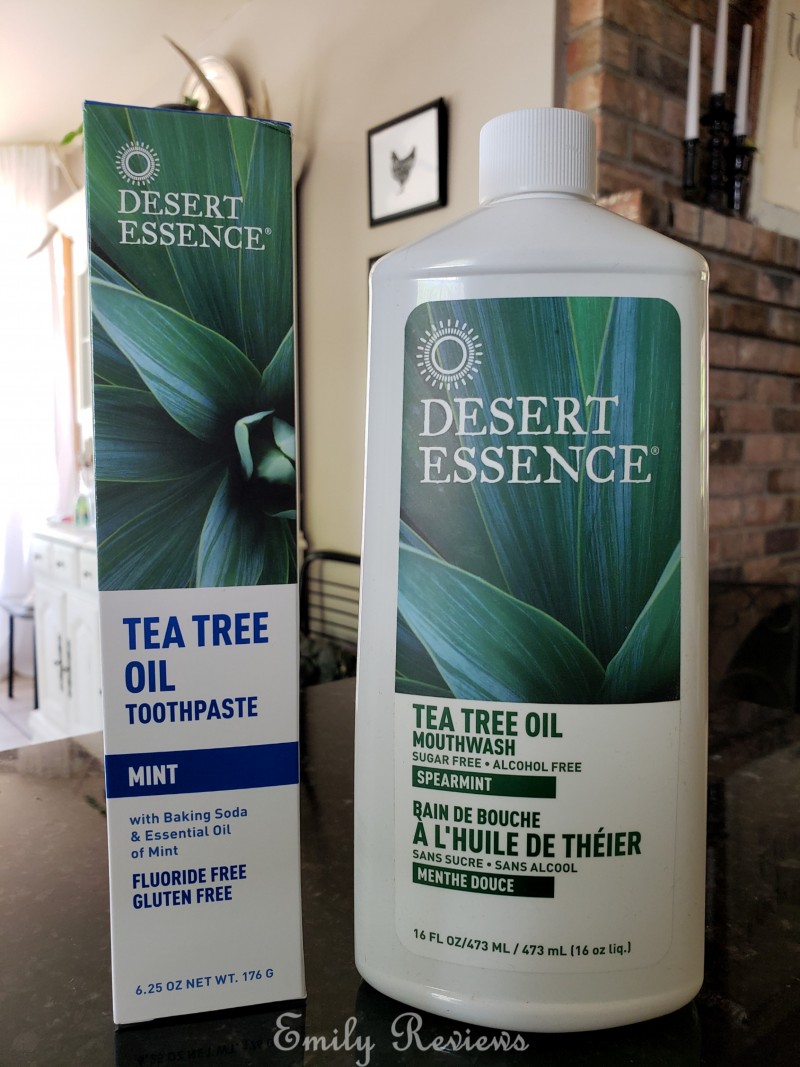 I tried Desert Essence Dental Care products. I received the Tea Tree Oil Toothpaste and Mouthwash. I enjoyed both products. I was concerned that the tea tree oil might be overpowering, but it wasn't at all. Using both the Tea Tree Oil Toothpaste and Mouthwash left my mouth feeling clean and fresh.
We love Desert Essence products and would for sure get them again!
Buy It: Please visit the Desert Essence website to see the great selection of products they offer and convenient shopping locations.
Connect: Don't forget to follow Desert Essence on Facebook, Twitter, and Pinterest for the latest product announcements and special offers.


Hello, my name is Laurie. I have been married to my husband for 13 years. We have two young daughters, ages 9 and 12 years old. My family and I live in Oregon so that means we are just minutes from the beach, mountains, and desert.  We love it here and try to spend as much time outdoors playing as we can. When we aren't outside playing, I enjoy reading, baking, refinishing furniture, and other crafts.
This post currently has 9 responses.