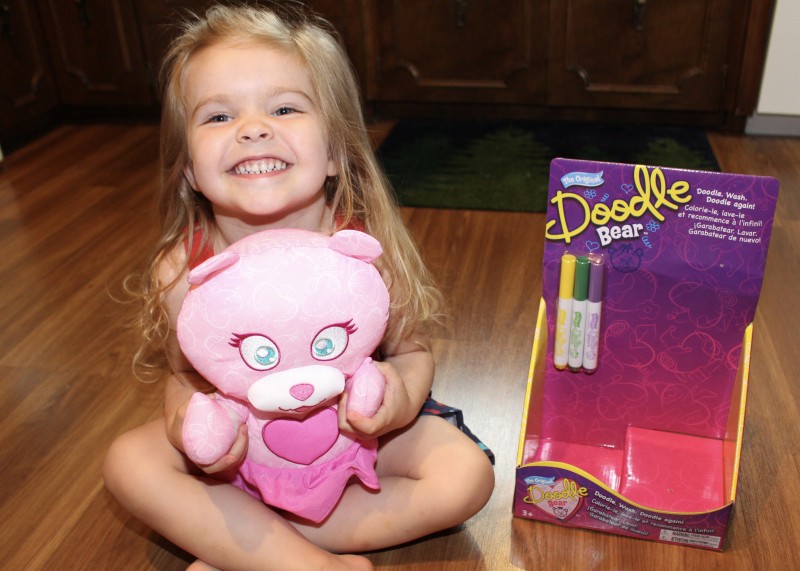 Thank you to TOMY for sending a Doodle Bear for review in exchange for my honest opinion.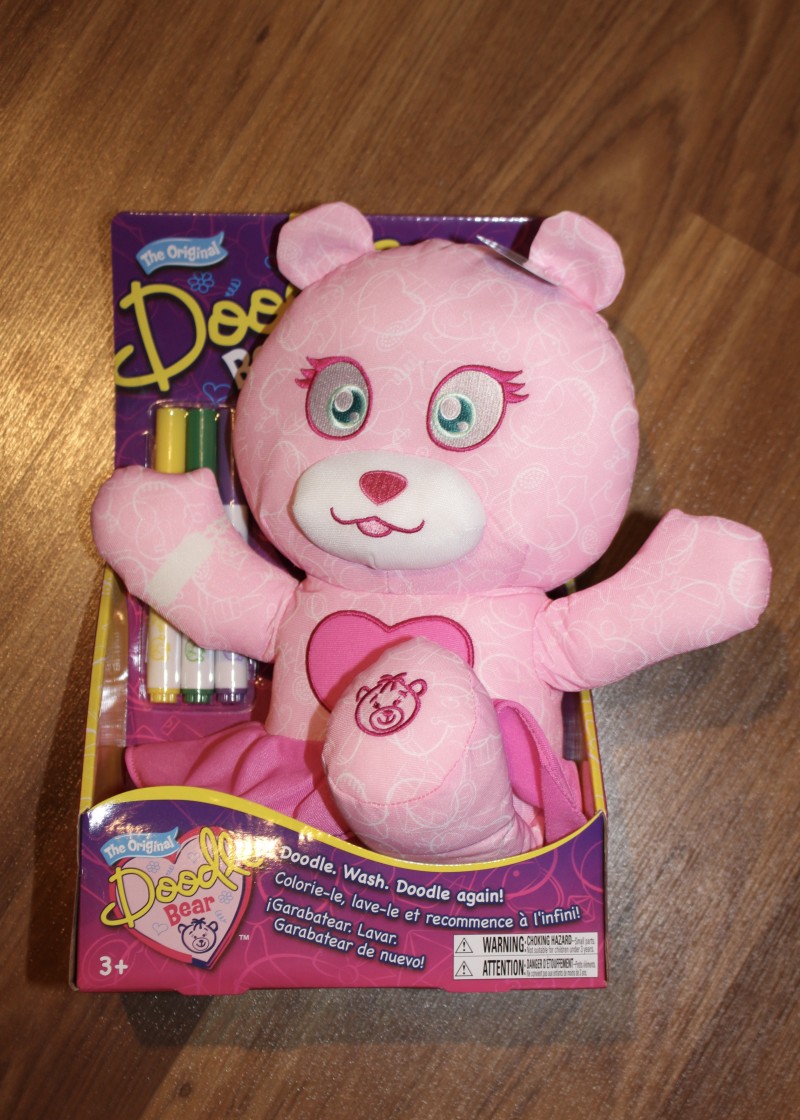 #tomytoy ~  #DoodleBear ~  #retro
I was a child of the 90's. I vividly remember my Doodle Bear. I loved coloring on him and then washing him and decorating him again. When I got the chance to partner with TOMY Toys to review a new The Original Doodle Bear with my three-year-old daughter, I was excited for the opportunity!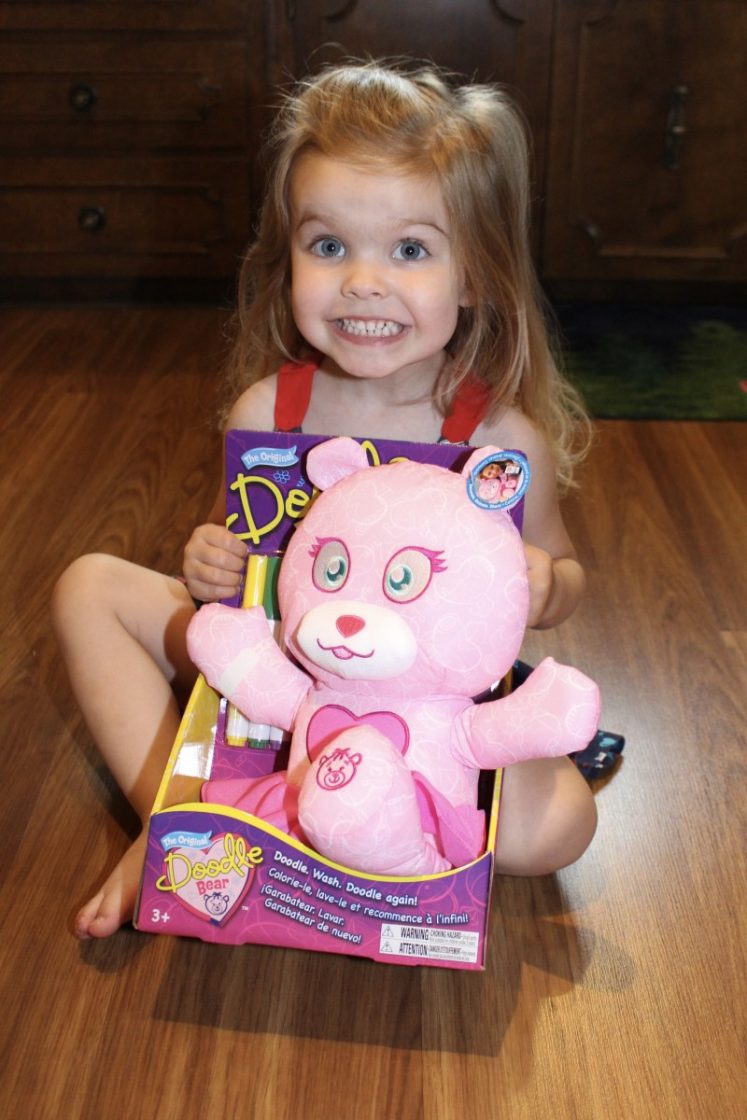 My daughter loves critters and 'stuffies'. She was over the moon when she pulled Doodle Bear out of the box. She thought it was pretty cool that mommy had a bear just like this when she was little and she also loved that she can decorate Doodle Bear with the included markers!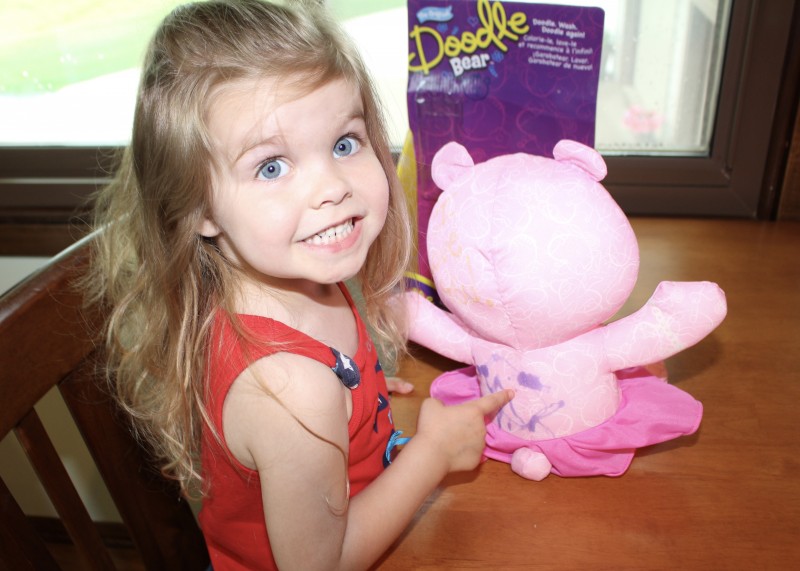 She named her Doodle Bear "Rainbow Flower Hula Loop". Don't you just love three-year-olds?! She has decorated her bear twice and it has been through the wash twice. Just like my Doodle Bear years ago, this bear washes up wonderfully. Just doodle, wash & doodle again! Doodle Bears are both washer and dryer safe.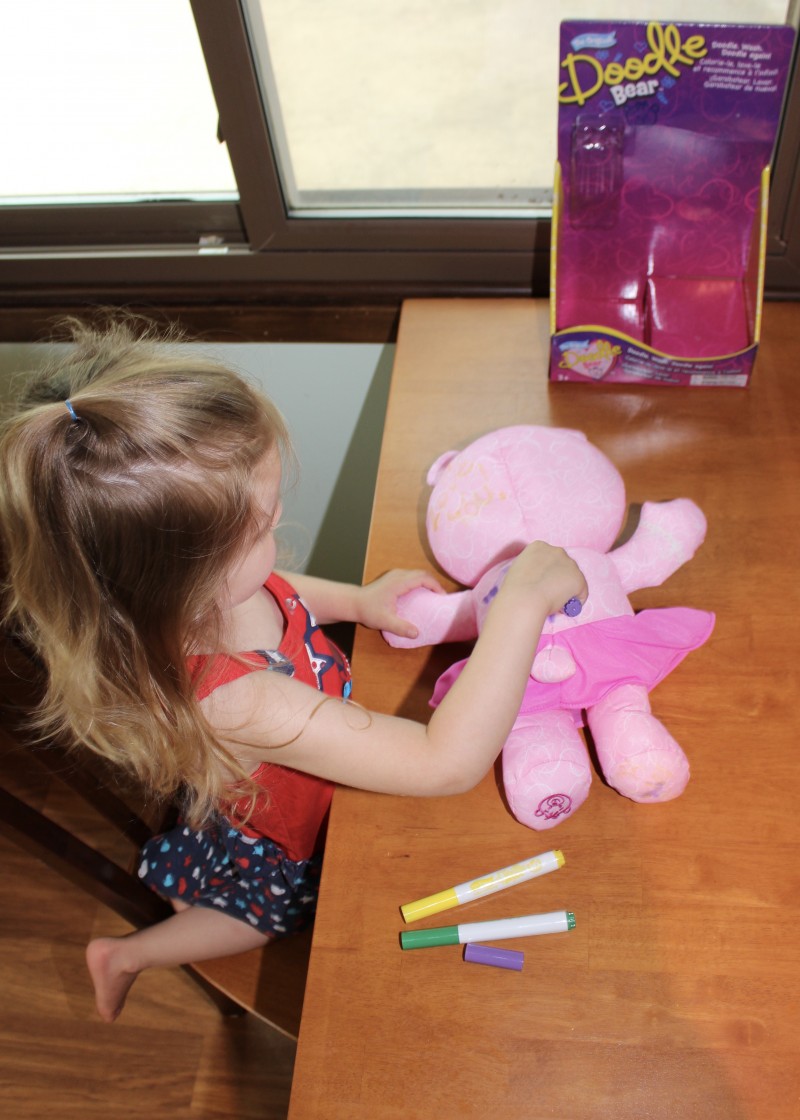 The Original Doodle Bear is definitely the favorite toy in the house right now. It has gone with us on many car rides and to both grandparents' houses already. My mom knew it was a Doodle Bear as soon as she saw it and she remembered the Doodle Bear I had when I was little. What a fun memory to share through the generations!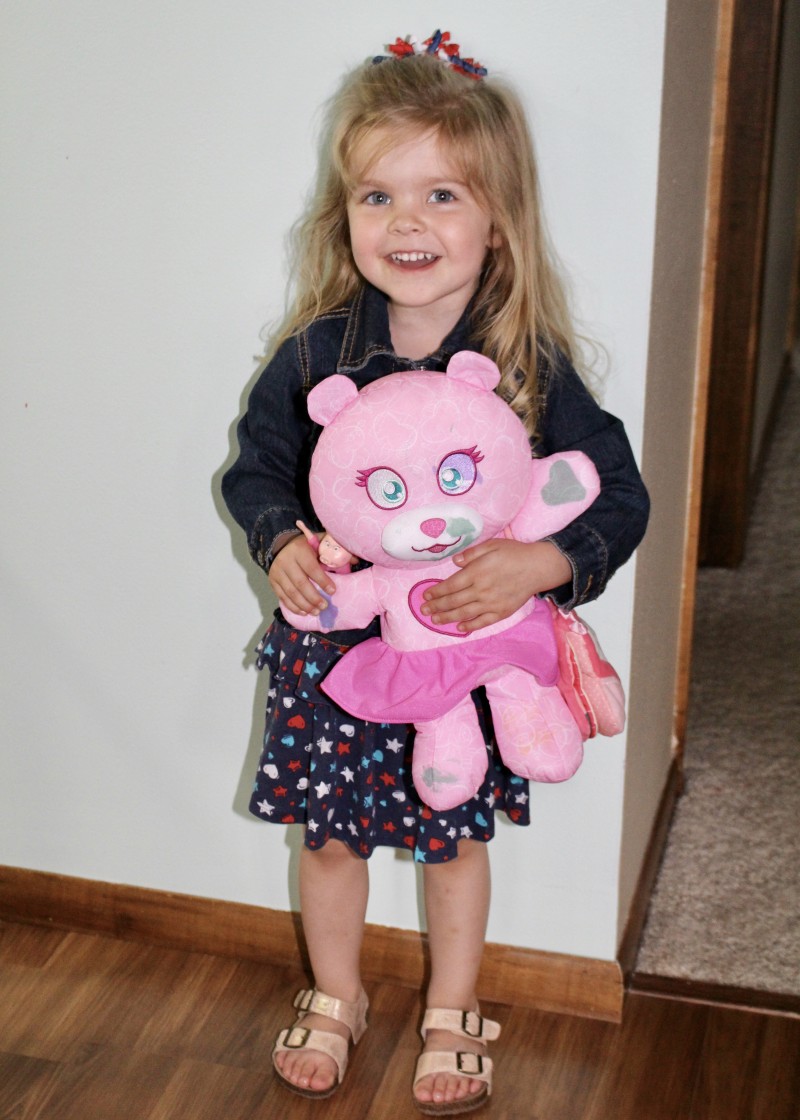 My daughter received the "Fashion" design, there is also a "Chef" Doodle Bear. They are 14 inches tall. She's perfect to snuggle. Doodle Bear even goes to bed with our daughter!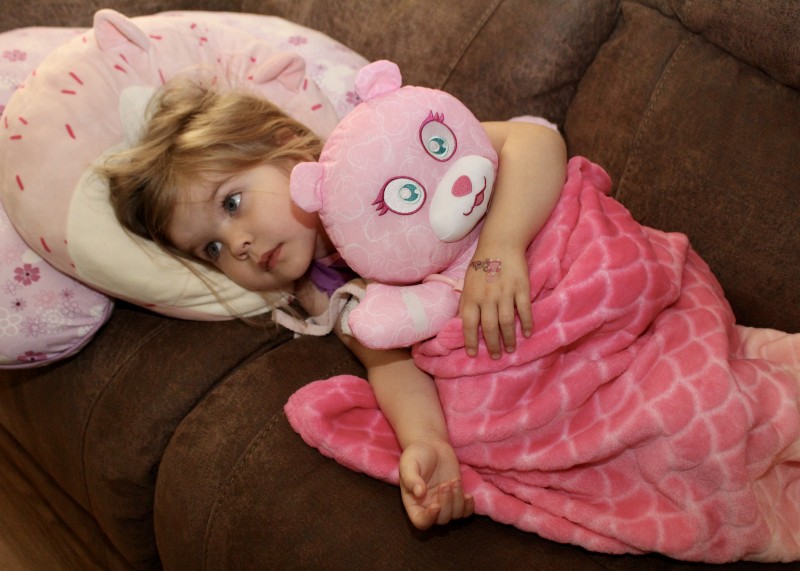 You can also chose to animate your Doodle Bear after you finish your creation. Using the free companion app Doodle Bear Studio, you can snap a picture of your creation, customize your Doodle Bear's background and even record a message then you can save it to your camera roll and share with friends.
The Original Doodle Bear would make a great birthday or holiday gift this year!
Buy It:  The Original Doodle Bear on Amazon.
Connect: Don't forget to like TOMY Toy on Facebook, follow them on Twitter and Instagram, and subscribe to their YouTube channel for all the latest news and promotions.


Hi, my name is Asha. I am 31-years-old and am a nurse by profession. My husband and I have been married for over five years and together we have a sweet four-year-old daughter, a one-year-old son, and a lovable bunny named Caramel. I enjoy spending time with family, taking photographs, scrapbooking, hunting, fishing, cooking and gardening.
This post currently has 9 responses.