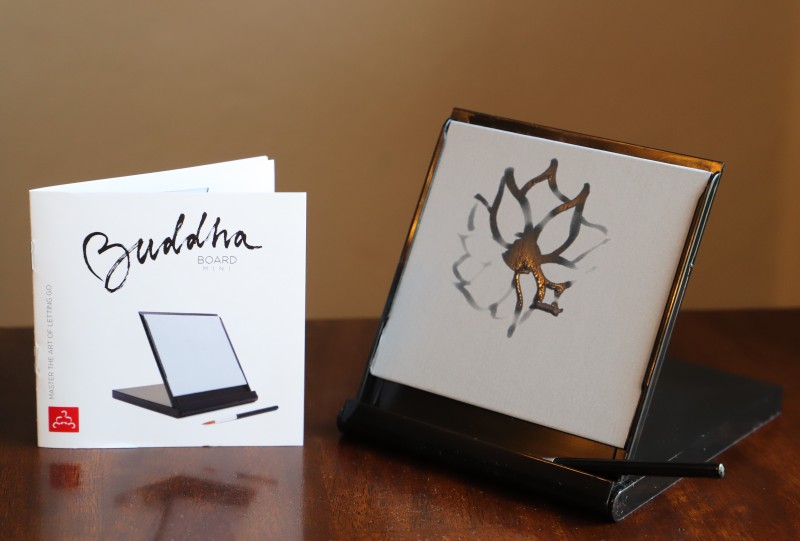 Thanks to Buddha Board for sending me product. As always, all opinions are my own.
Have you reached the point in summer where your kids are saying "I'm bored!" all day? We've been pretty busy this summer, but I've still heard the dreaded b-word a few times. My kids know that I'm not going to constantly sit down and occupy them, but they do need help finding something to do every once in awhile. On top of that, sometimes they're around each other so much in the summer that they start to get frustrated with each other and fight. During those times, and during the bored times, I like to pull out our Mini Buddha Boards!
These Mini Buddha Boards are very simple in nature. They come in a small box and open into an easel-style board with an included paintbrush. You can fill the reservoir with water or keep a small cup to the side to dip your brush in. Then, you simply paint on the board. The more water you use, the darker the lines and the longer it will appear on your board.
Quite quickly, the water will begin to evaporate which clears your board for additional painting. This simple concept allows you to live in the moment and really focus your intentions on what you're doing, which is the full concept of mindfulness. My kids love to be on the go, and like most young children they love their screen time. These Mini Buddha Boards allow them time to calm down, relax, and focus on creating a masterpiece, knowing that it will quickly evaporate giving them the opportunity to paint more.
The Mini Buddha Boards are available in a variety of different colors from Buddha Board. Here is a rundown of all the features:
Lets you create, watch your design evaporate and then create again!
Compact size – easy to take on the go!
Loved by adults and kids!
Great alternative to screen time!
Celebrates the here and now!
Environmentally friendly and will last for years!
No batteries or refills needed – the gift that keeps on giving!
Continuous entertainment!
Modern day Zenned out Etch-A-Sketch! Paint brush included and easy to store!
Just add water!
5x5x1/2 Inch
These Mini Buddha Boards have been such a fun activity for our kids this summer. They're a great break from the busy-ness that we experience on a daily basis, and are a great way to unwind. I enjoy painting on them too, even though I'm not a painter by any means!
Buy it: Amazon
Win it: One winner will receive a Mini Buddha Board! This is a US giveaway ending 8/17. Enter using the form below, and good luck!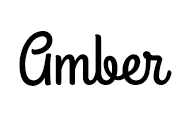 This post currently has 5 responses.