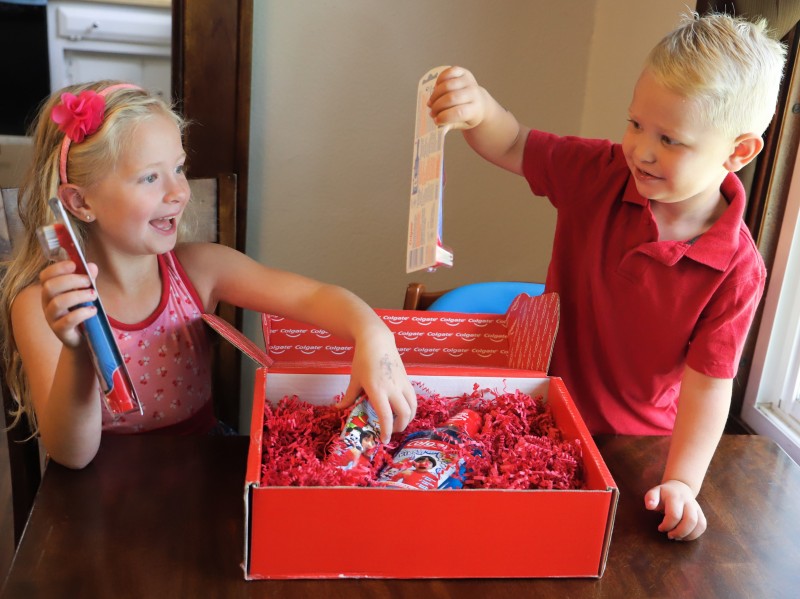 Thanks to Colgate for sending me product. As always, all opinions are my own.
Are your kids caught up in the YouTube craze? While we don't watch it often, our kids do love Ryan Toys Review and Ryan's World. What started out as a toy review channel has evolved to so much more, and our kids really enjoy seeing what Ryan is up to. Recently our kids watched Ryan build his own toothbrush at the Colgate Factory and they thought it was the most amazing thing! Check out the video here:
Ryan's World Dental Care
Imagine my kids' excitement and surprise when they opened their bright red package from Colgate with products featuring their favorite YouTube star! Our daughter is convinced that Ryan actually built both of their toothbrushes, and I'm not going to burst her bubble.
We received a great assortment of Colgate products including the following:
2 Battery Powered Toothbrushes
Toothpaste with Fluoride
Bubble Fruit Mouthwash
Even though it was the middle of the day, the kids wanted to give their new products a try. They ripped the Colgate® Ryan's World™ Kids Power Toothbrushes open and were both so excited to see Ryan's smiling face! The brush includes a small oscillating head with extra soft bristles, which cleans teeth by gently sweeping away plaque. Oscillating brushes are said to clean your teeth better than manual brushes.  These also feature easy on/off buttons which are great for little fingers. They come with two AAA batteries which will be easy to replace when the time comes.
When our kids found out that the Colgate® Ryan's World™ Toothpaste was Bubble Fruit® flavor, they were so excited to give it a try. While I would consider it fairly mild, our three year old did think it had a bit of a kick! Our six year old really enjoys the flavor. This toothpaste provides clinically-proven cavity and enamel protection that strengthens and protects developing teeth.  This fluoride toothpaste for kids is specially designed those ages 2 and up.
Colgate® Ryan's World™ Kids Mouthwash is designed for ages six and up, so our daughter gave it a try. She watches my husband and I use mouthwash and was SO excited to have a kids formula that Ryan helped create. It's the same Bubble Fruit flavor as the toothpaste, though it seems more mild. This mouthwash cleans your child's whole mouth by sweeping away particles that brushing may miss. With proper use, it also helps to strengthen enamel and protect from cavities.
Our kids are loving their Colgate Ryan's World products, and if your kids are Ryan fans I'm sure they'll enjoy them too!
Buy it: Colgate
Win it: One lucky reader will receive a Colgate prize pack including a Ryan's World Toothbrush, Toothpaste, and Mouthwash! This is a US giveaway ending 9/13. Enter using the Giveaway Tools form below and good luck!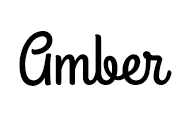 This post currently has 4 responses.