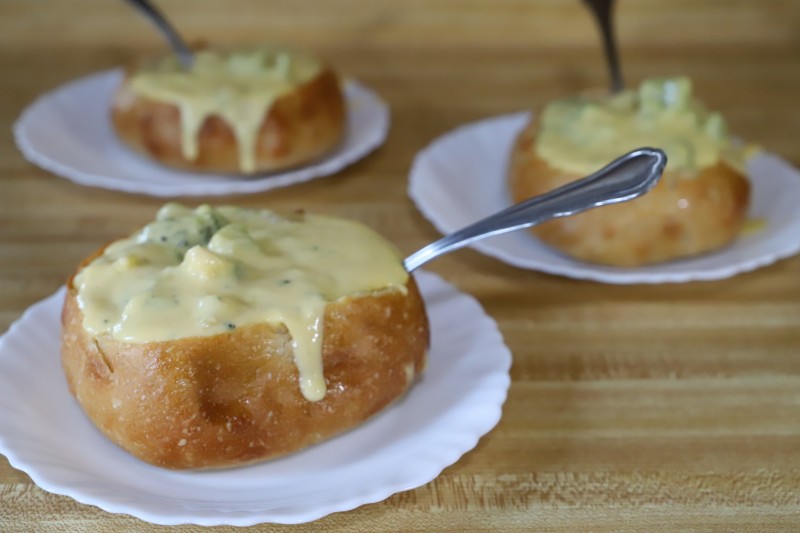 It's fall, which means the weather is perfect for a big bowl of soup! Even better when that bowl is made of bread and the soup is full of cheesy goodness! This cheesy broccoli potato soup is a recipe my mom made as I was growing up, and it remains a big hit with my family today.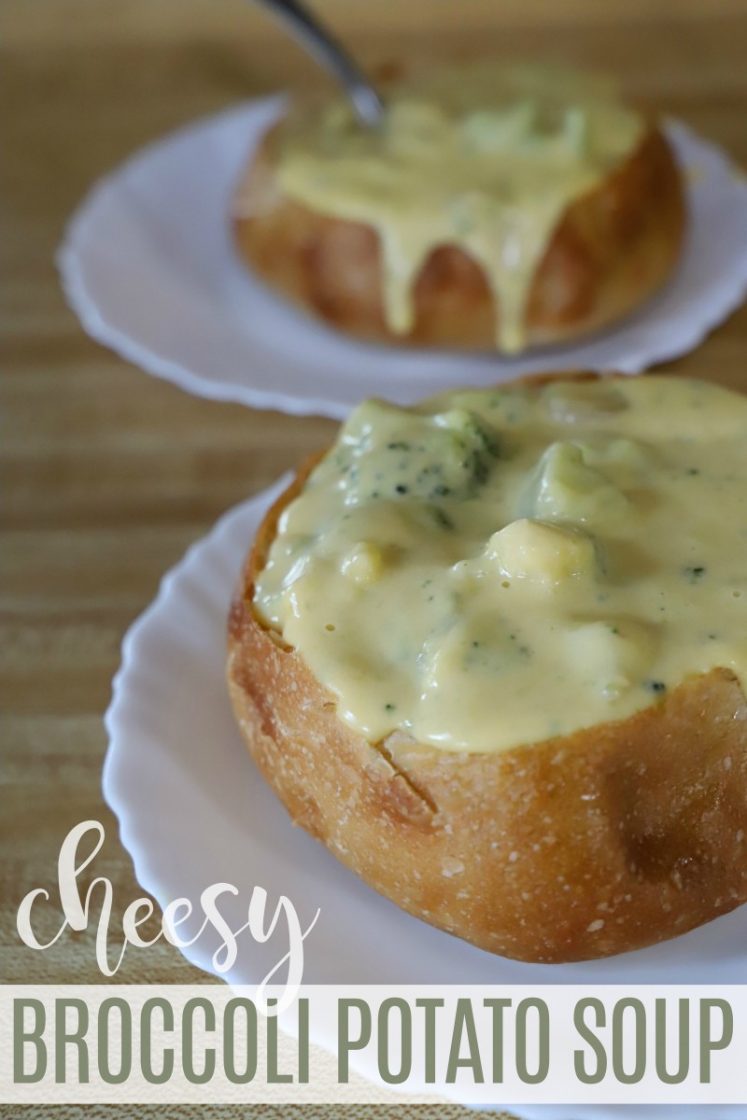 Cheesy Broccoli Potato Soup
When it comes to soup, I'm honestly not usually a big fan. If I do eat soup, it's usually got to be chunky like stew, or thick and creamy. This cheesy broccoli potato soup definitely fits the creamy bill, and has so many flavors including some healthy veggies (and some not-so-healthy but still delicious cheese)! The ingredients are easy to collect and fairly simple.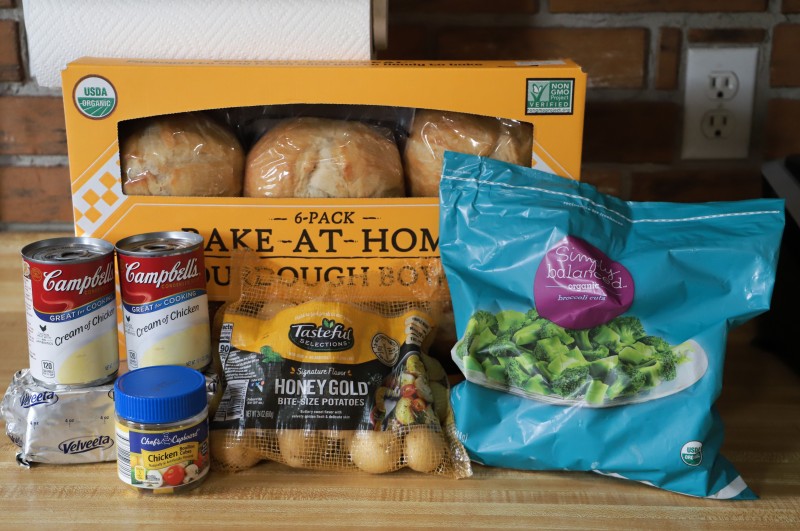 I bought these organic sourdough bread bowls at Costco, and I absolutely LOVE them. They're perfect for soups, and only take about ten minutes to bake after you cut off the top and carve out some of the middle. We'll definitely be buying more for beef stew and creamy tomato soup this winter. This cheesy broccoli potato soup recipe takes just five ingredients, some of which you probably have at home already! You could also add carrots or swap out the broccoli for a broccoli/cauliflower combination.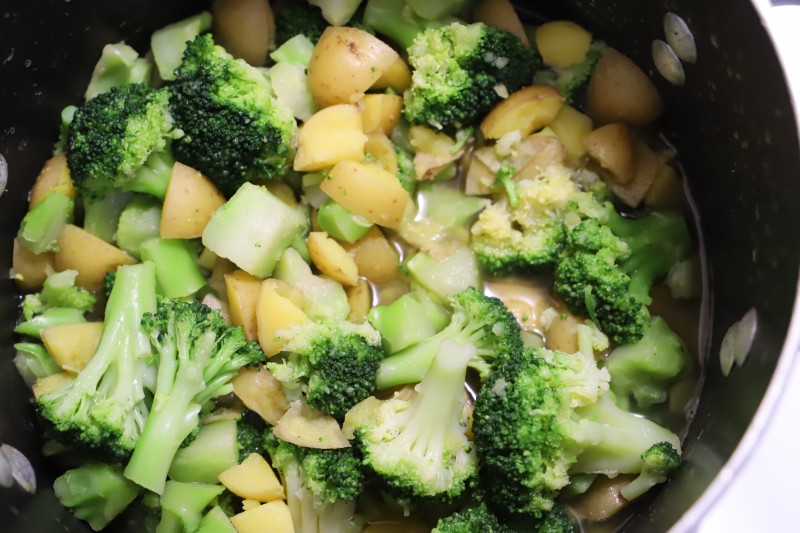 The soup only takes about half an hour to make, with about ten minutes of prep. It's easy to throw together on a busy night and it makes enough to last at least a couple meals. We have had this batch for two meals and still have some left over!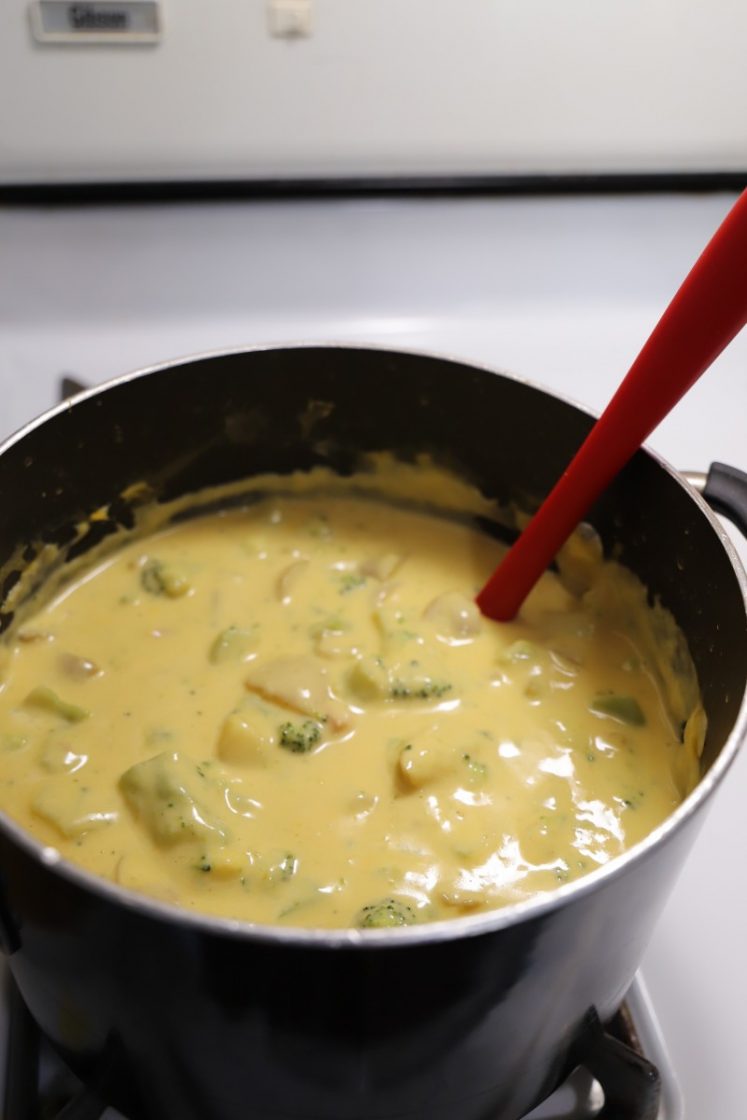 Check out the full recipe and print it below, or pin using the top image to save for later!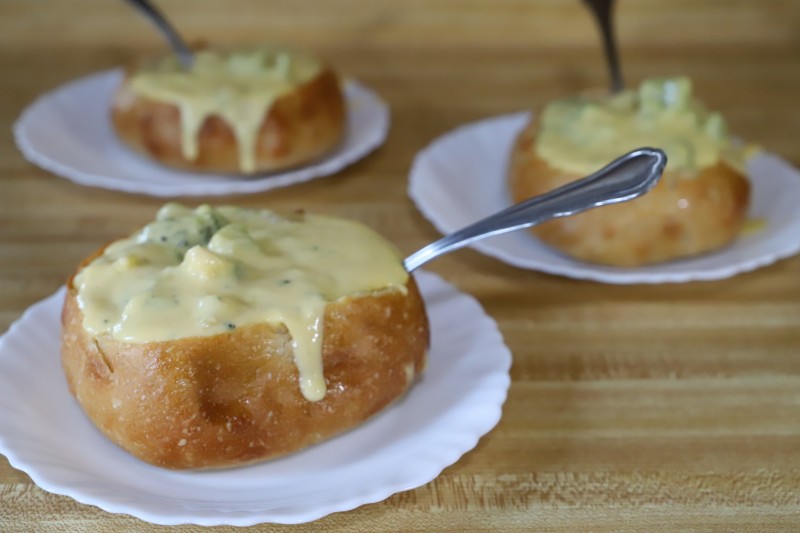 Our whole family loves this recipe, and I hope yours does, too!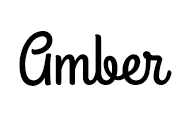 This post currently has 25 responses.