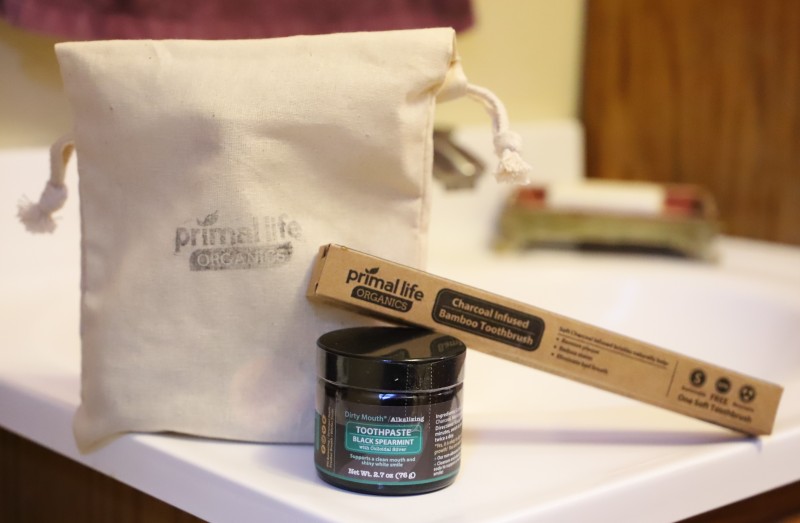 Thanks to Primal Life Organics for sending me these products. As always, all opinions are my own.
About a year ago I switched all of my oral care over to Primal Life Organics. I started using their tooth powder, gum serum, and charcoal ion toothbrush, and I have loved their products ever since! Since it's been a year and I've used up my original products, I figured it was time to check out new products they have to offer, as well as some of my original favorites.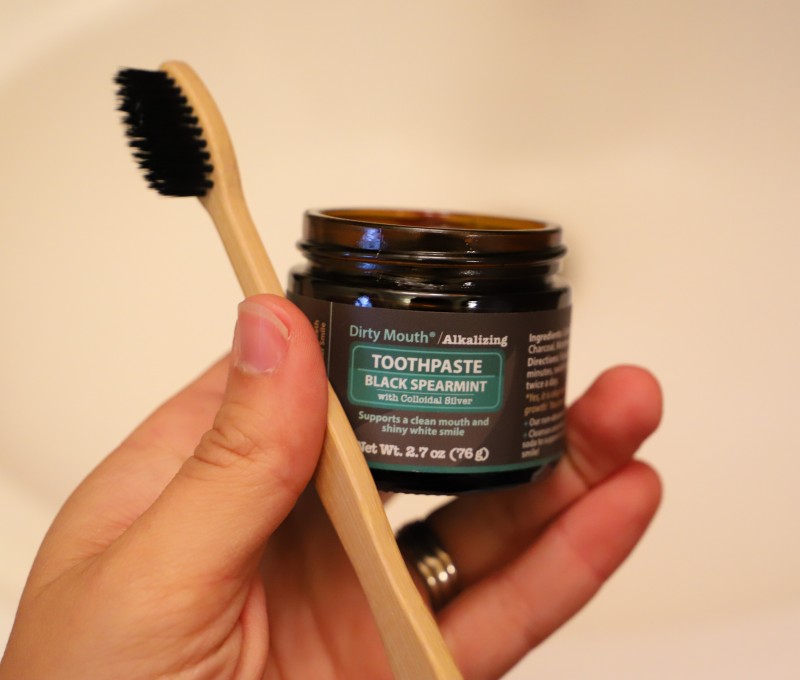 When I heard that Primal Life Organics now carries Black Spearmint Toothpaste, I had to give it a try. I absolutely love their tooth powder, and I wanted to see how their toothpaste would compare. As soon as I read the ingredients, I knew it would be beneficial for oral health. With colloidal silver and a variety of natural clays to help pull toxins from teeth, this toothpaste is antibacterial and helps reduce bacteria.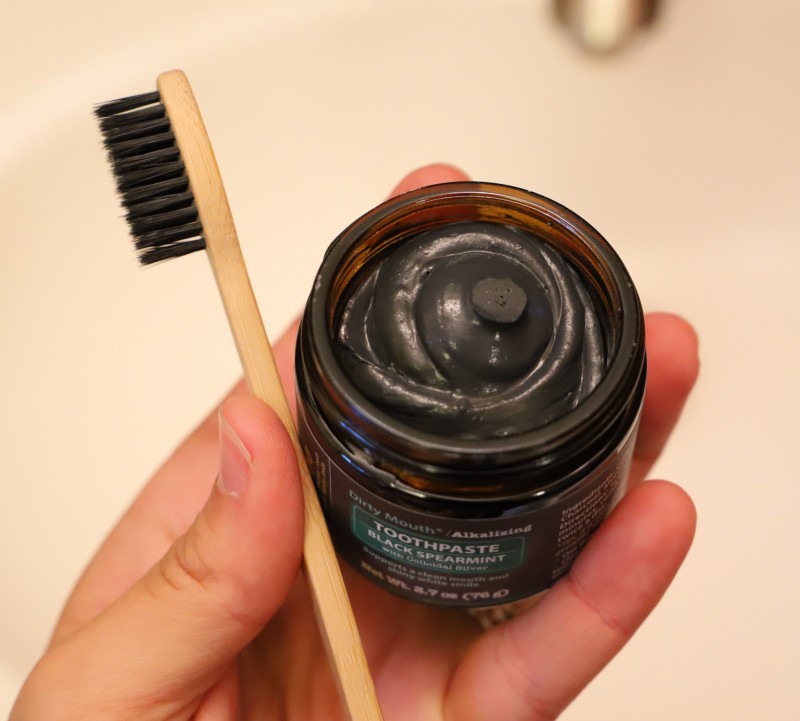 The black color may throw some people off, but after a year of using activated charcoal, it's no surprise to me! It's got a great texture and my teeth feel squeaky clean after using it. I received a new Charcoal Ion Natural Toothbrush to replace the one I've used for the past year. This special bamboo toothbrush has Activated Charcoal infused into the bristles which helps remove toxins, stains, and plaque.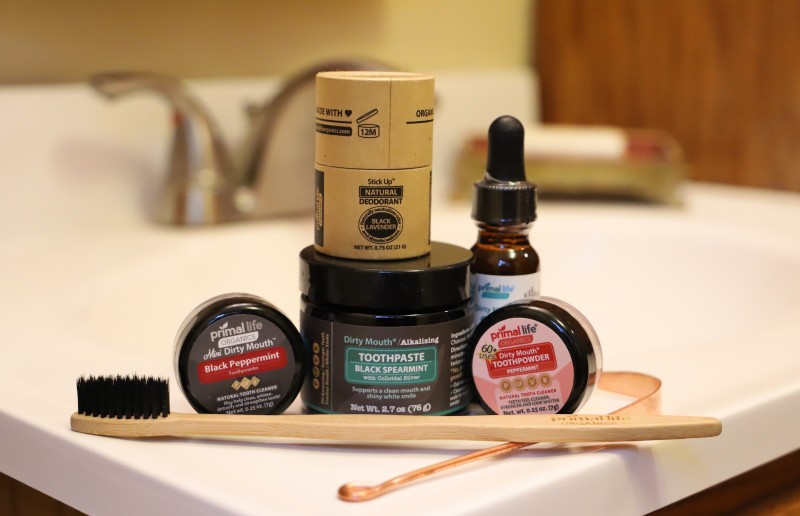 This toothbrush comes as part of Primal Life Organics' Oral Detox Kit. This kit is a great intro to PLO's products, and you get the following:
60 day supply of Peppermint Toothpowder
60 day supply of Black Peppermint Toothpowder with Activated Charcoal
Bottle of Gum Serum
Activated Charcoal Toothbrush
One Copper Tongue Scraper
Mini Natural Deodorant in Black Lavender (current special add-on)
I've been using the Gum Serum since last year and I think it's done great things for my oral health! My dentist was very happy with my gums and teeth at my last check-up, and I haven't had any sensitivity or bleeding since using it. Both of the Toothpowder options taste great and are so simple to use. Simply get your toothbrush wet and dip it into the powder, then brush! I really feel like my mouth is so much cleaner after using PLO's Toothpowder.
I've never used a Tongue Scraper before, but you just scrape twice a day to clean the white papillae off your tongue. Copper is naturally antibacterial, so it helps to keep your mouth clean and bacteria-free!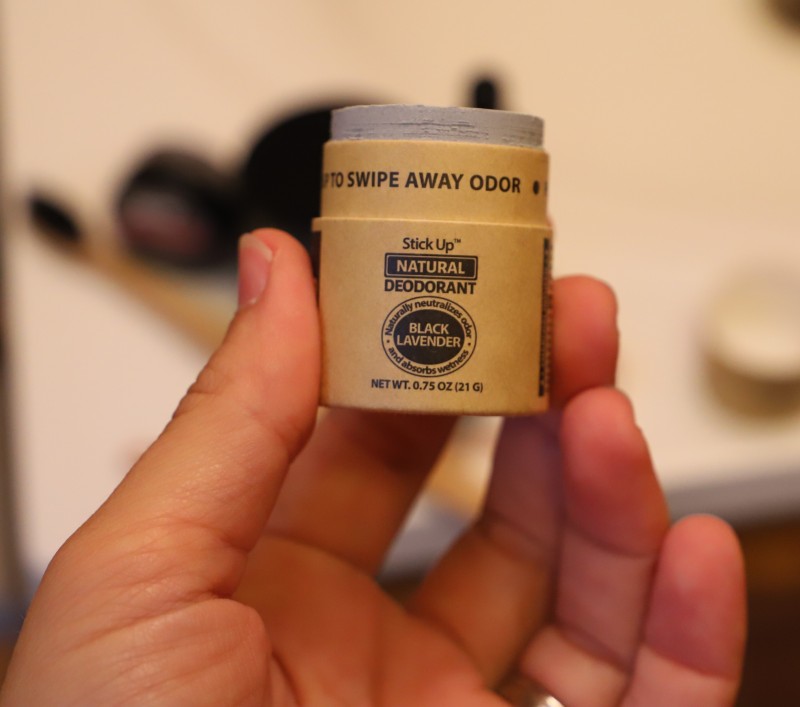 Currently if you purchase the Detox Kit from Primal Life Organics, you get a sample of the Black Lavender Natural Deodorant. While this is softer than my typical deodorant, I really like the smell and it seems to work well! I look forward to using it longer and trying a larger size! Formulated with charcoal and clay, it helps to pull toxins from your armpits and give you a stink-free day! I love all of my Primal Life Organics products, and I think you should give them a try if you're looking for non-toxic options for oral care.
Follow along with Primal Life Organics to keep up with their products and deals!
Facebook | Twitter | Instagram | YouTube | Pinterest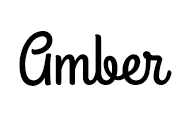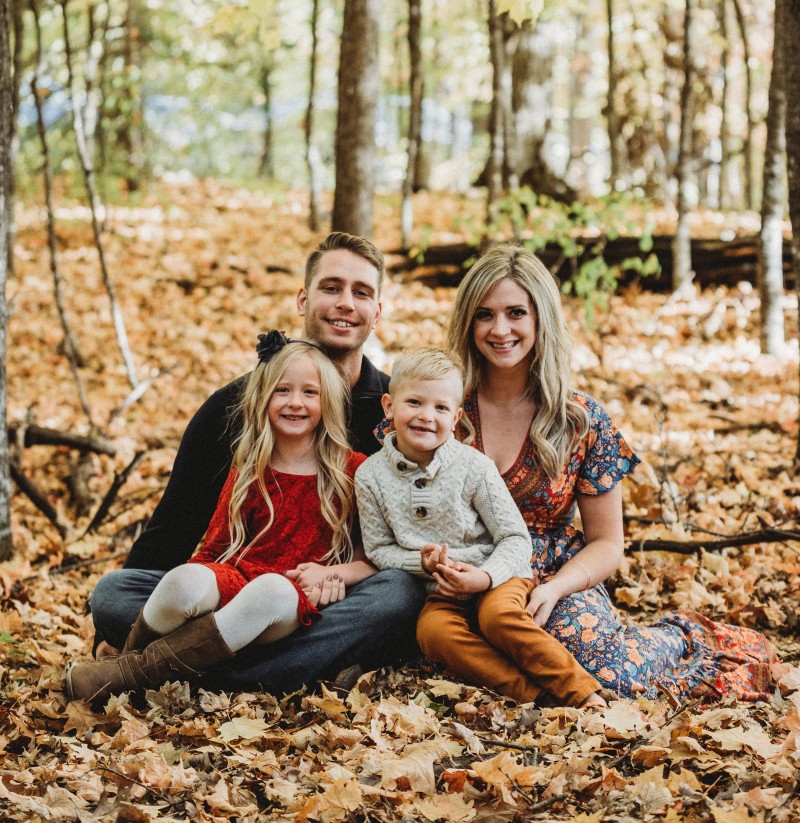 Hi there! I'm Amber, a 32 year old wife and mom of two from central Minnesota. I love to travel and to be outside with my kids anywhere the weather is warm! When I have a spare free moment, I love to read and scrapbook as well as binge-watch Netflix long after the kids are asleep. I drink too much Caribou Coffee and have a real sweet tooth but also try very hard to consume organic foods and use eco-friendly, fair trade products as much as possible. I also love socializing and sharing about my favorite products!
This post currently has 5 responses.