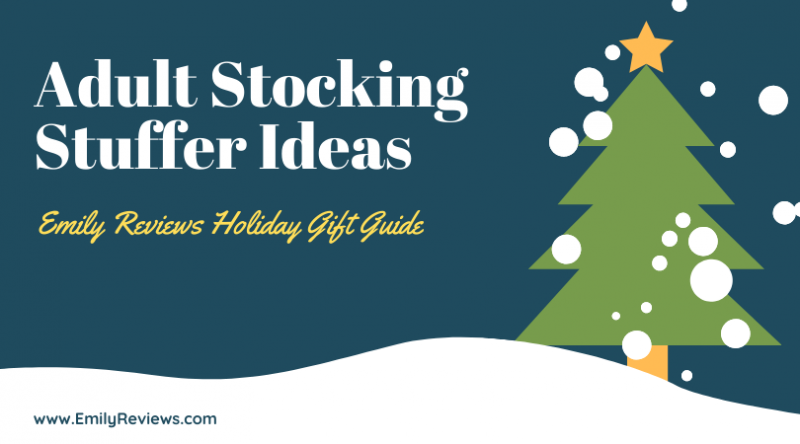 Emily Reviews writers were sent products in exchange for inclusion in our gift guide. All opinions are our own. There are affiliate links in this post.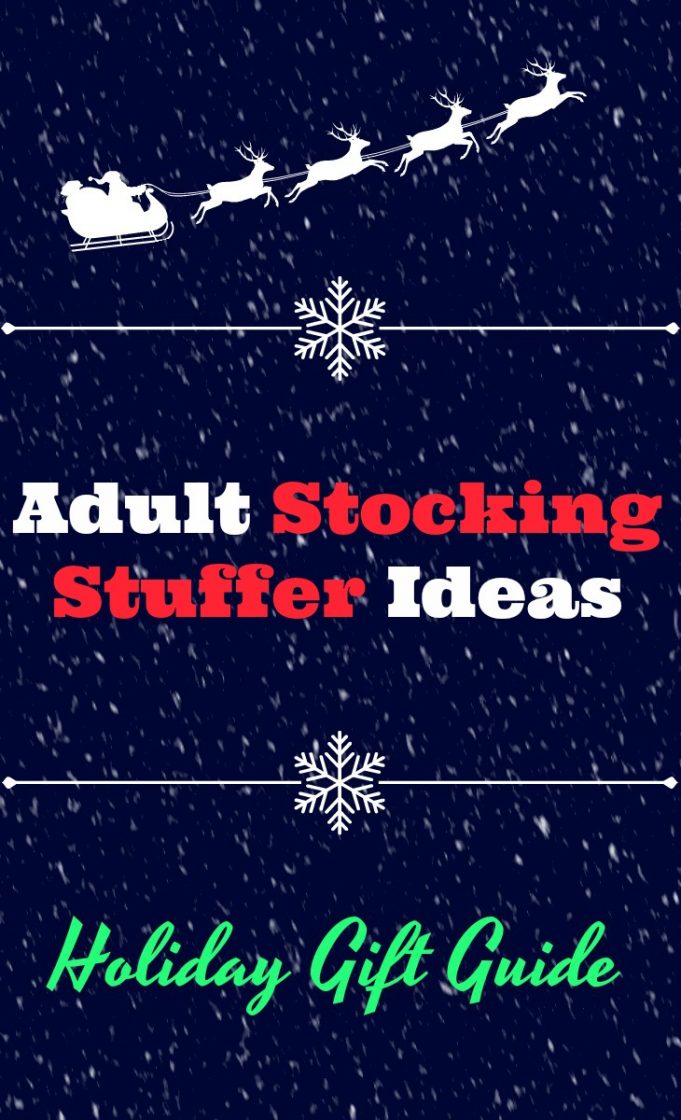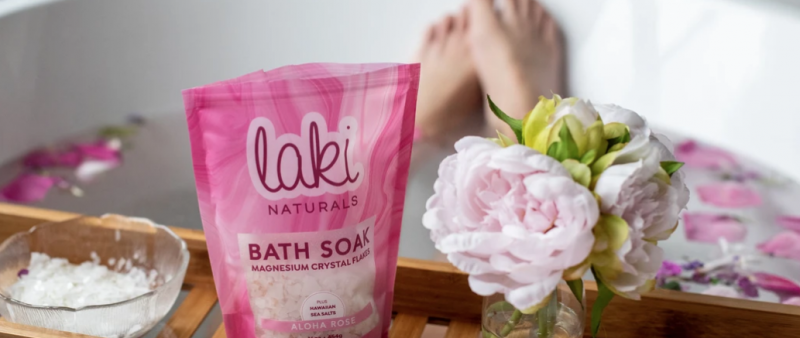 Laki Naturals is on a mission in this life.  And that's to help turn a daily beauty and wellness regimen into a detoxifying and restorative ritual.  So they have created their products to provide a unique combination of sea salts and magnesium.  Their bath soaks are infused with pure Hawaiian sea salts, which are sourced from the Hawaiian island of Molokai, filtered to remove impurities, and harvested with solar seal evaporators.  This helps to provide an end product of pure Hawaiian sea salts containing natural minerals and electrolytes.  So stuff those stockings with a bag of Laki Naturals Bath Soaks or Shower Fizzy to give the gift of healthy relaxation.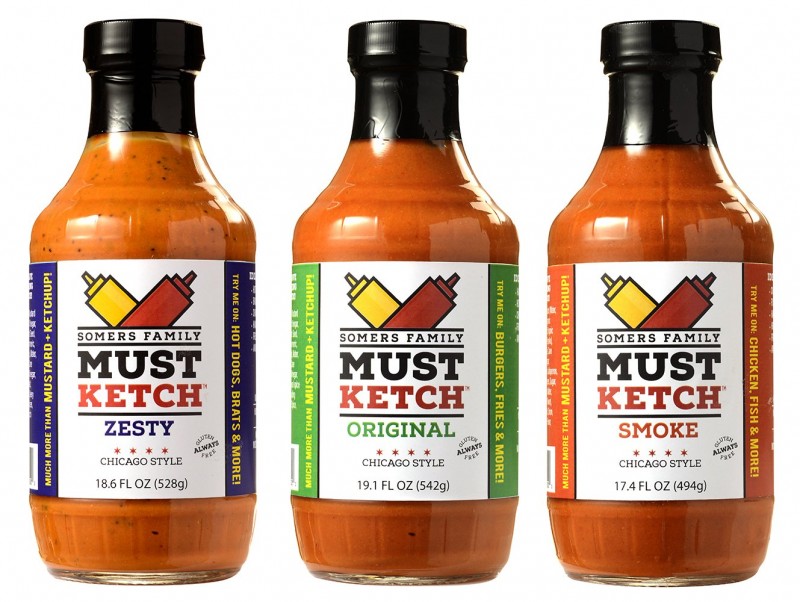 MustKetch offers a simple combination of mustard and ketchup with a little extra pizzazz that will make each flavor a favorite new condiment! It's great anywhere you'd ordinarily use mustard and ketchup, but can be used as a dip, dressing, marinade, mix and topping. Try it on grilled chicken, hamburgers, french fries, tater tots, bratwurst, hot dogs and veggies burgers. It's also perfect to mix in potato salad, deviled eggs, vegetable dips, salad dressings, sloppy joes, chili and Bloody Marys! Buy in a variety pack or by single bottle to put in those stockings this year!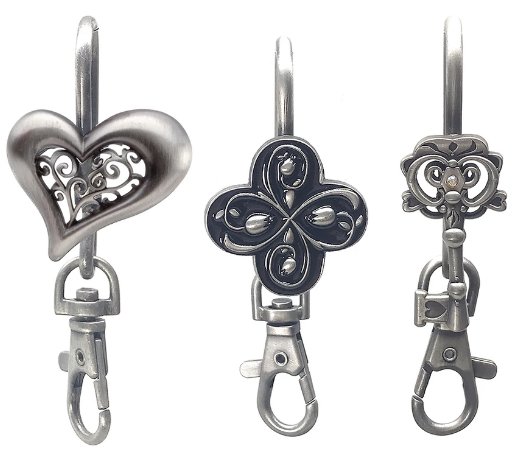 Always looking for your keys?  This problem is now solved with The Finders Key Purse Key Finder!  It will help you locate your keys with ease! Simply attach your keys to the clasp and then gently slip the Finders Key Purse® over the edge of your purse, backpack, gym bag, or brief case.  The unique and patented design will help you know exactly where your keys are!  The Finders Key Purse® is also a great practical gift with designs to suit any purse-onality.
Buy It:  FindersKeyPurse.com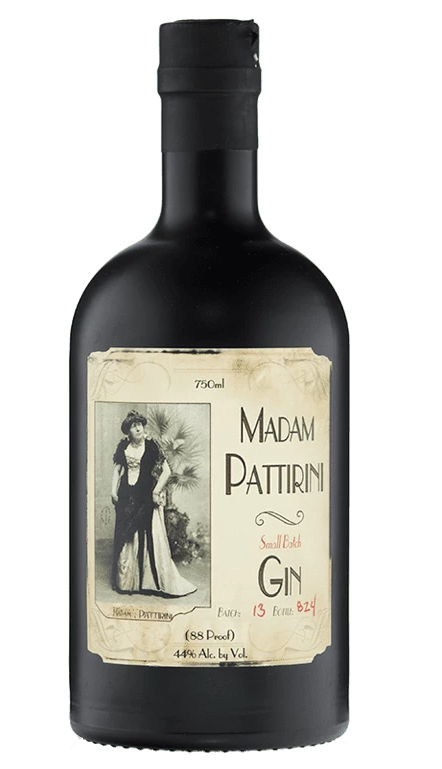 Back in 2017, Ogden's Own began making Madam Pattirini Gin, which is influenced by one of the more interesting and unknown figures of the West.  Utah's full of surprises and has always been a pretty wild place!  So they have some pretty strange stories, as you can imagine!  Make a visit the Madam Patirini Website to learn the entire interesting backstory behind this bottle!  Made from Juniper, Bergamot, Coriander, Cardamom, Nigerian Ginger, and Sicilian Lemon. It's a small run of fewer than 1,000 bottles at a time. All bottles are numbered by the batch and bottle.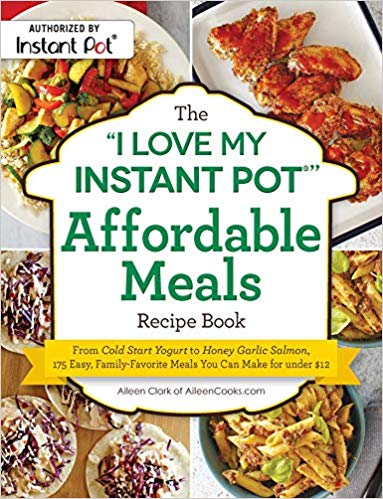 Simon and Schuster has a large assortment of healthy-cooking cookbooks. No matter what your cooking style, they are sure to have a cookbook for you. The "I Love My Instant Pot®" Affordable Meals Recipe Book features 175 recipes for delicious meals all made in an Instant Pot. Recipes include Ham and Egg Breakfast Burritos, Spicy Mushroom Rice, Cajun Chicken Pasta, Double Chocolate Zucchini Bread and more. The  "I Love My Instant Pot®" Affordable Meals Recipe Book may help you discover new family favorite recipes and save grocery money in the process.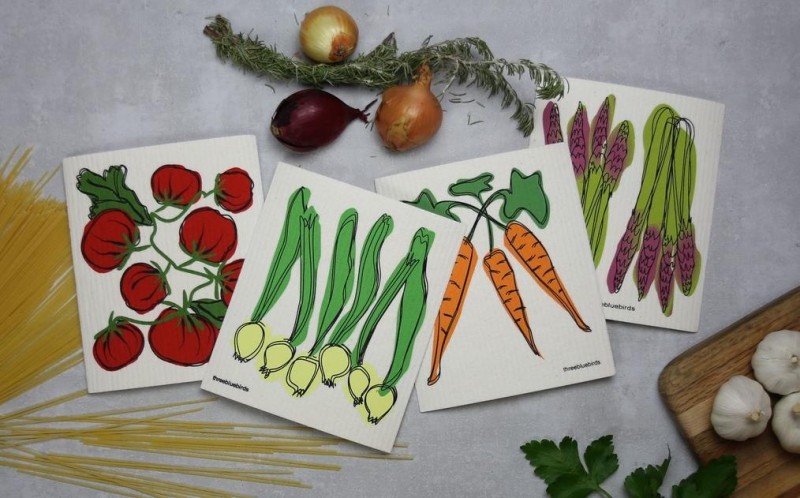 Three Bluebirds' Swedish Dishcloths are made of 70% wood cellulose from FSC certified forests and 30% cotton. If you're looking for a great dishcloth to replace paper towels and sponges, this is it! Swedish Dishcloths can be reused and washed up to 200 times, and clean some of your toughest surfaces. You can use them counter tops, granite, stainless steel and glass, as well us using them to clean up spills or even wash dishes. They are 100% natural and dyed with water based inks. One Swedish Dishcloth can replace 17 rolls of toilet paper and is even biodegradable! Three Bluebirds offers a HUGE variety of designs that will please anyone on your shopping list.
If you're looking for a great lip balm that has amazing ingredients and actually works, look no further than Beessential!  And this Happbee Holidays Pick Your Own Lip Balm Tin 5-Pack is the perfect way to ensure your kids lips will stay smooth, healthy, and safe during the cold months.  This custom pack allows you to choose all one flavor or go crazy and chose five different flavors for those days when you need to change things up.  This gentle, all natural beeswax lip balms are made with nourishing ingredients you'll feel great about.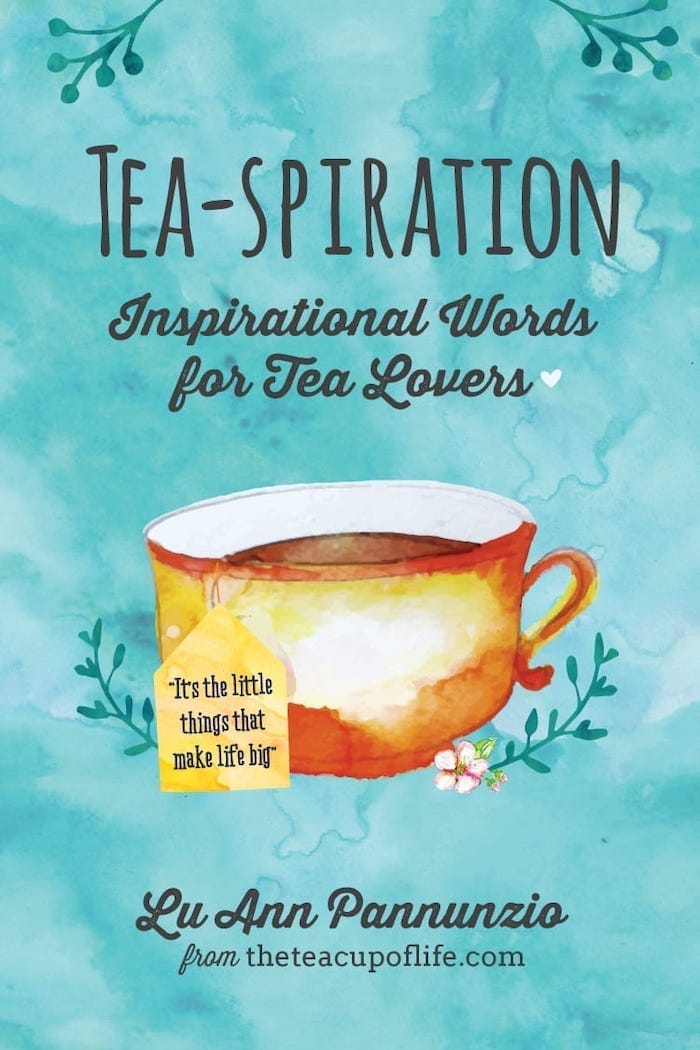 Mango Publishing focuses on books with fresh ideas. They want their books to inspire readers to stretch their boundaries. The Tea-spiration: Inspirational Words for Tea Lovers, does just that. It encourages the reader to slow down and enjoy life with a cup of tea. The book is full of sweet stories, devotions, and inspirational messages.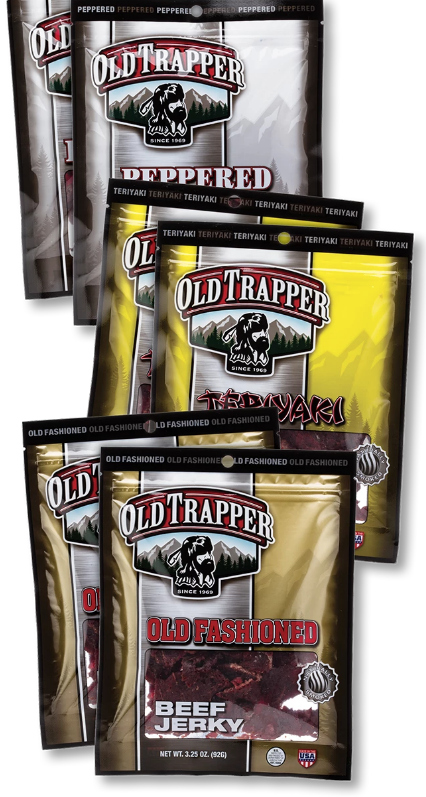 Nobody can get enough Old Trapper Beef Jerky!  Backed by a steadfast commitment to providing the "real deal" in jerky snacks, Old Trapper jerky prides itself on being just beef.  But not just any old beef.  The company handcrafts its jerky from the moistest, tenderest, most savory and highest-quality protein. The end result is a take-anywhere healthy snack that is low in calories yet high in protein.  Simply irresistible, grab some Old Fashioned, Teriyaki, or Peppered Jerky for the most delicious stocking stuffer snack.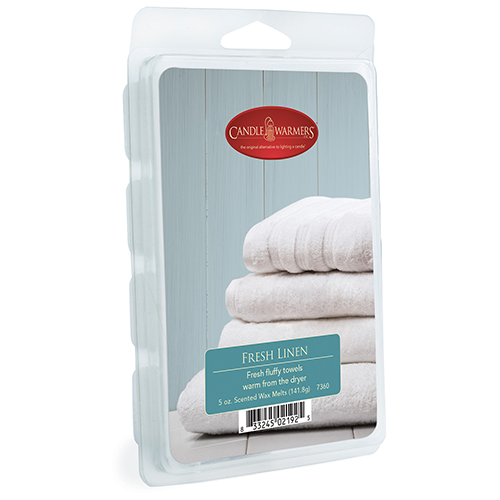 Candle Warmer Etc. has an extensive collection of wax warmers and scented wax melts. Candle Warmer Etc. wax melts are made with a soy wax blend. The blend provides a high fragrance throw that lasts a long time. Candle Warmer Etc. offers wax melts in two sizes. In addition to Fresh Linen, they have over 50 fragrance combinations. To learn more about Candle Warmer Etc., read Laurie's full review.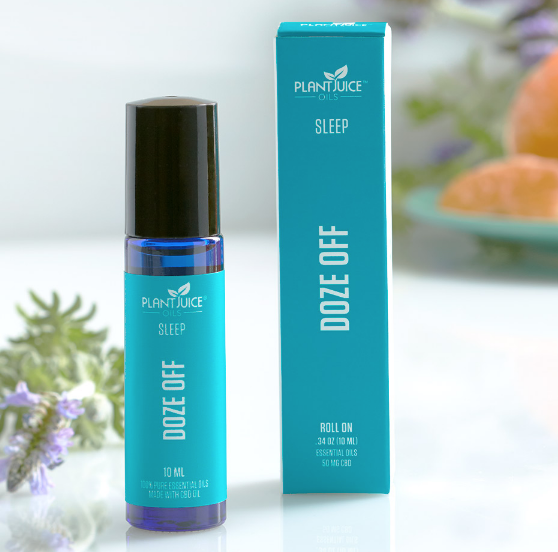 Get the best night of rest that your body will appreciate with the help of Doze Off Sleep Blend from Plant Juice Oils.  With a little Doze Off, you'll enjoy the relaxation you've been missing.  This amazing sleep blend will knock you OUT without making you feel drowsy or hung over the following day.  This relaxation blend is made from CBD, lavender, tangerine, cedarwood, and other amazing essential oils.  (Plus, all Plant Juice Oils are free of synthetics, dyes, and perfumes!)
Buy It:  PlantJuiceOils.com
UPCOMING SALE: 50% off CBD/Essential 

Oil

 Rollers and Sprays on Cyber Monday.

Grill Armor Gloves help protect your hands from extreme heat. They are thick material, but lightweight and pliable. Grill Armor Gloves are insulated by Nomex and Kevlar. They have a 100% cotton lining for comfortable wear. Grill Armor Gloves can be used for cooking, grilling, camping, fireplace and more. They are available in different colors and multiple sizes. To learn more about Grill Armor Gloves, read Laurie's full review.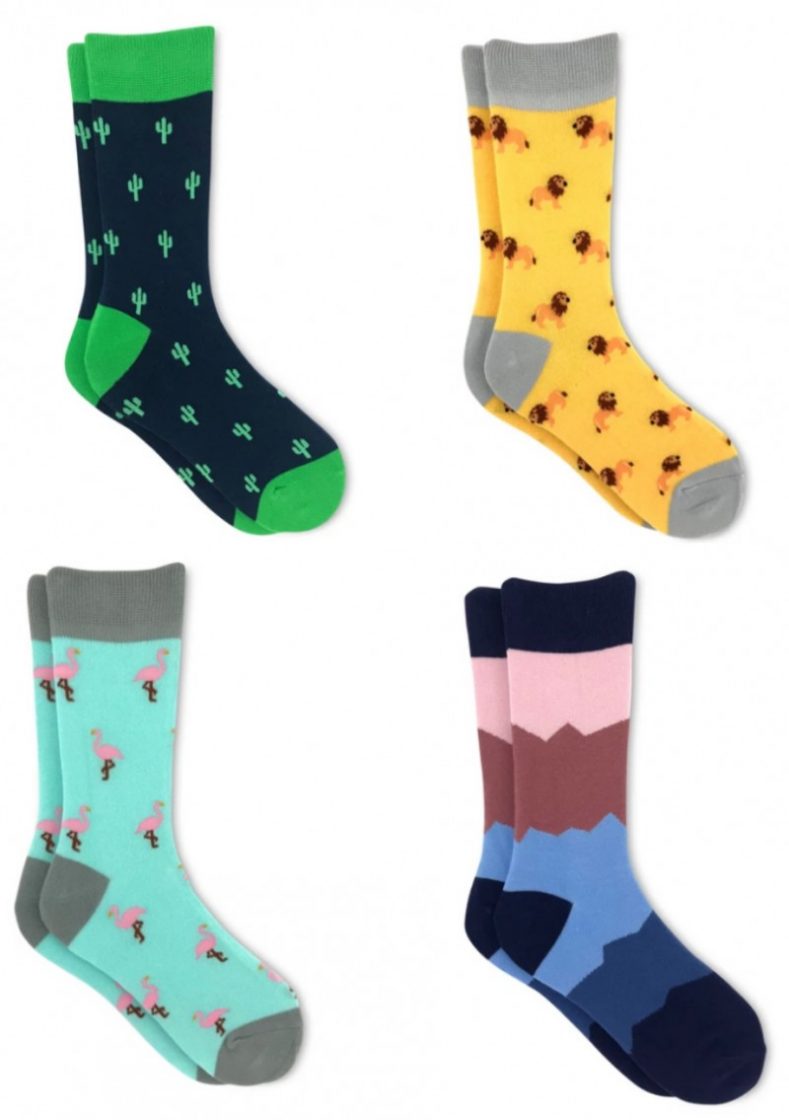 Give the gift of warmth, comfort, and new socks with Society Socks fun and eye-catching socks!  Society Socks is a bold sock company with a social cause we can all get on board to help. With every pair of socks sold, another pair is donated to charity.  Behind this brand is a team of innovators looking to create a positive change in the world, something we should all want to do!  These socks feature the ultimate blend of craftsmanship and style. They turn the traditional understanding of socks inside out and create products that help people express their individuality. Society Socks supports the notion that socks shouldn't be dull and colorless, but bold and expressive.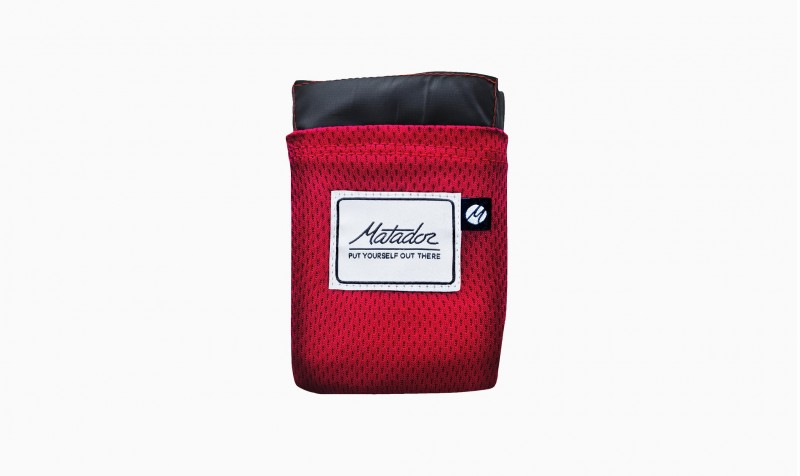 Matador provides customers with packable adventure travel gear. The Matador Pocket Blanket 2.0 gives you a dry and clean place to sit anywhere, anytime. The material is both water repellent and puncture resistant. It has built-in corner stakes, weighted corners, and sand pockets to hold it down on windy days. The Matador Pocket Blanket 2.0 is 63 X 44 inches in size and fits 2-4 adults. It is available in four colors.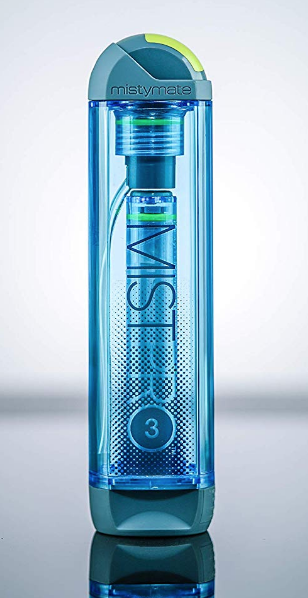 The MISTPRO 3 is an ultra-slim, lightweight and highly versatile hand-held personal mister.  It delivers premium performance as well as a continuous ultra-fine mist with just the press of a button.  The small size makes it extremely portable and it pressurizes quickly via a retractable, integrated pump.  Featuring a durable, futuristic design, this mister maintains pressure under various external conditions.  A great choice when out hunting, fishing, swimming, boating, or just enjoying a warm day outside.  You'll stay cool and comfortable with this world-class MISTPRO 3.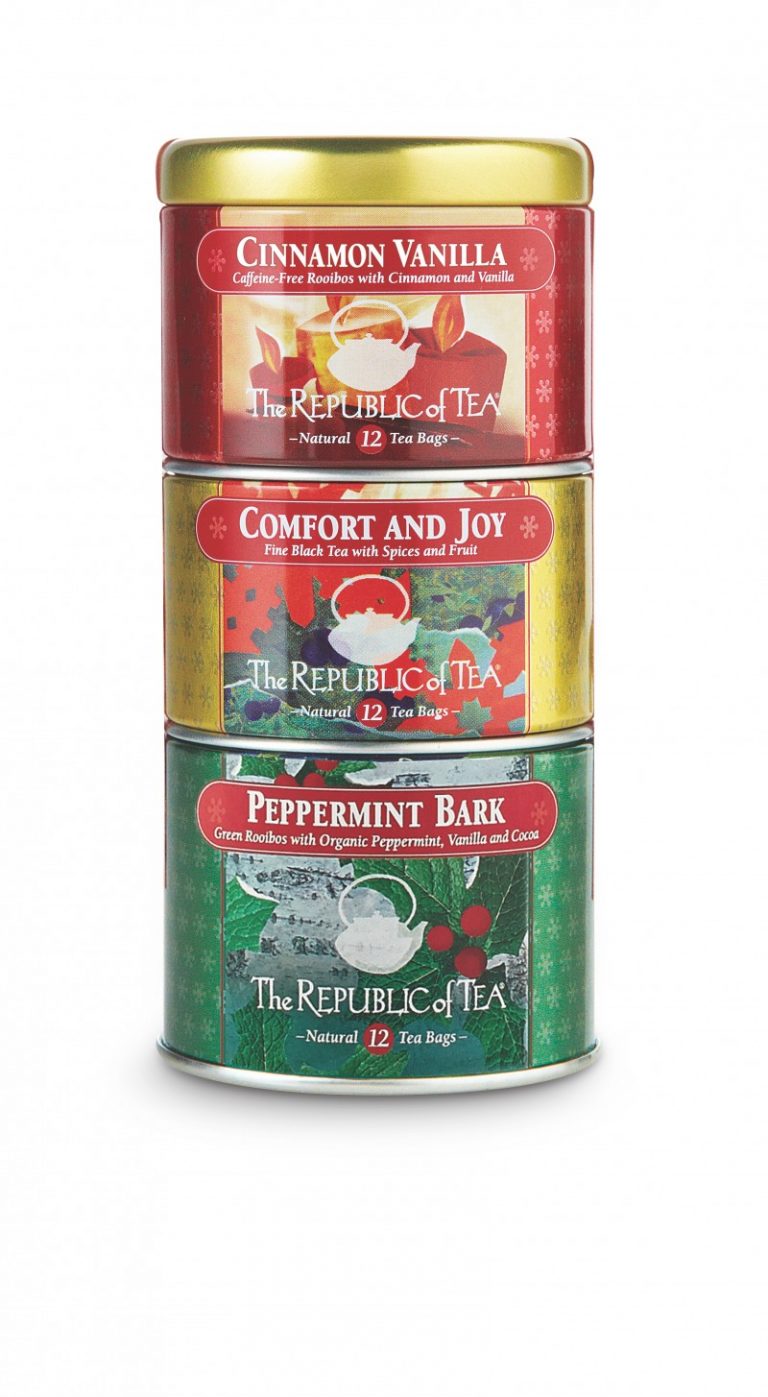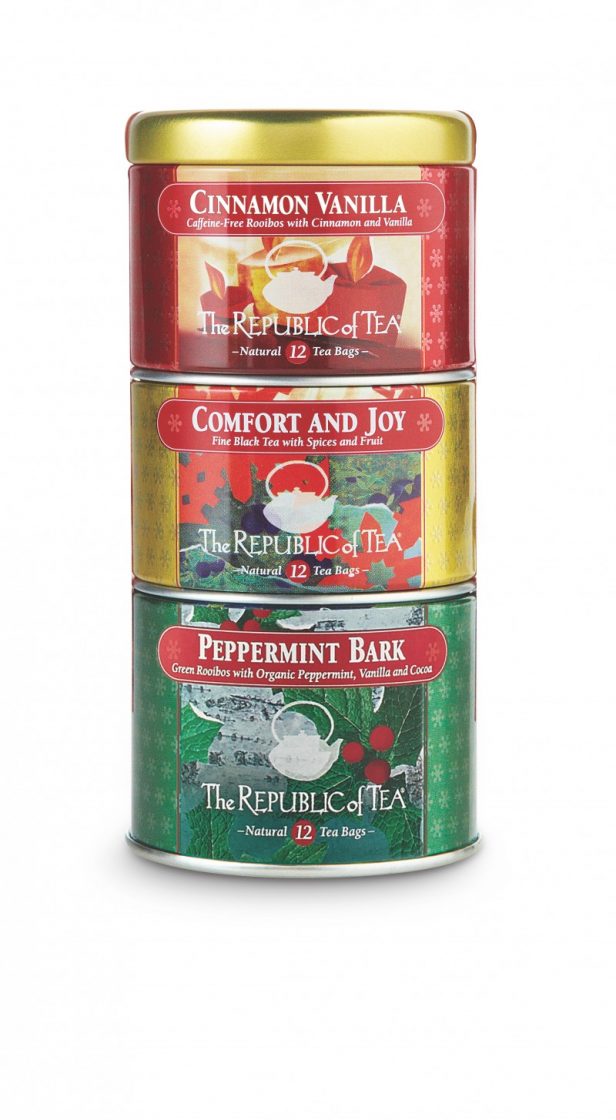 The Republic of Tea is the leading purveyor of premium teas. They have an assortment of teas, tea gifts, sipware, and more. The Holiday Stackable Tea Tin features three of their favorite seasonal holiday tea flavors: Dream by The Fire Herb Tea, Comfort and Joy Black Tea, and Peppermint Bark Tea Herb Tea. The gourmet tea is presented in round, natural, unbleached tea bags. Each of the three seasonal tea flavors is in separate compartments to keep the flavors fresh. To learn more about The Republic of Tea, read Laurie's full review.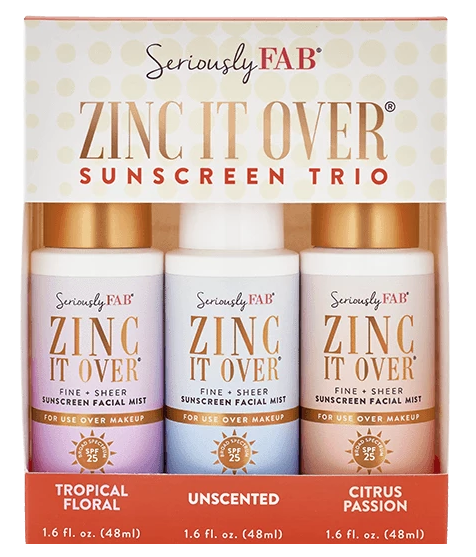 ZINC IT OVER Broad Spectrum SPF 25 Over Makeup Sunscreen Mist goes mini in this great new, perfect for the Christmas Stockings, set! Try all three versions of our SeriouslyFAB's formula — Unscented, Tropical Floral, and Citrus Passion.  This makeup setting spray helps give a fresh, air-brushed look.  Its application is convenient for on-the-go.  And the anti-aging serum helps brighten, hydrate, and calm the skin!  The portable, 1.6 fl. oz. of product will easily fit into even the tiniest of purses.
Buy It:  SeriouslyFAB.com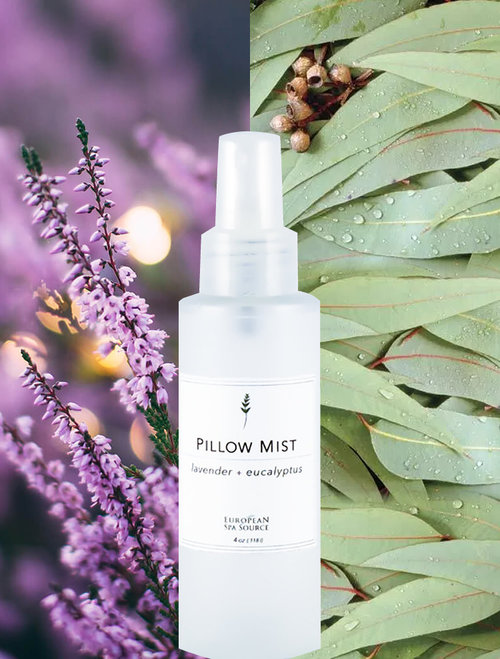 European Spa Source brings the benefits of going to a day spa, to you, within the comfort of your own home. European Spa Source has a collection of ShowerSpa Mist™ as well as a Calming Lavender + Eucalyptus Pillow Mist for their customers to enjoy. The Lavender+Eucalyptus Pillow Mist helps calm you at bedtime. Simply spray your bedding at the beginning of your bedtime routine…then allow the aromatherapy of lavender and eucalyptus to help lull you to a night of deep and restful sleep.
Buy it: Europeanspasource.net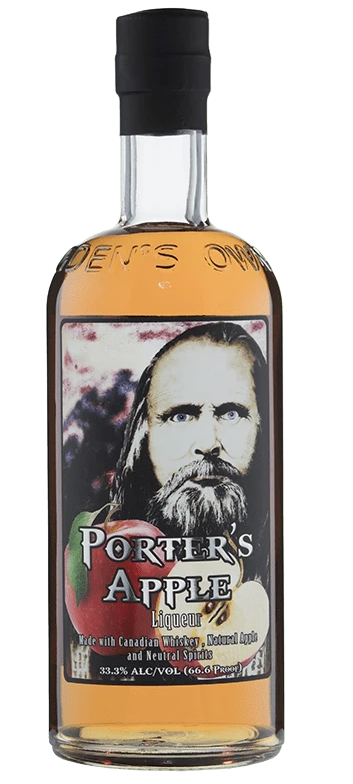 You will love how Porter's Apple combines the smoothness of Canadian whiskey with the sweetness of apple.  Then, you'll find it adds in the heat of natural cinnamon with just a hint of vanilla to create a refreshingly rich, well-balanced flavor. Sweet, but not sugary, and spicy, but not too hot, Porter's Apple captures the the passion of its namesake and the carefree spirit of the Old West. 'They say he was a murderer; If he was, he was the friend of Joseph Smith and Brigham Young and he was faithful to them, and to his covenants, and he has gone to Heaven and apostates can go to hell.' Joseph F. Smith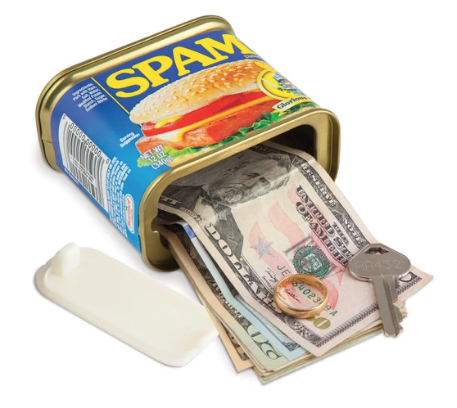 Get ready for a fun and useful gift idea!  The perfect way to protect your valuables is…… this SPAM Decoy Safe!  Burglars don't have the time to rummage through everything you own.  As a matter of fact, most robbers spend an average of 6 minutes (or less) inside the home.  Which means they will look in the most obvious places for your valuables. This fun decoy can safe allows you to hide your stash of important items in the least obvious spot, yet right in plain sight!
You've probably heard about the benefits of CBD oil.  Extract Labs Hemp Tinctures are perfectly sized for those stockings and are filled with Colorado-sourced full-spectrum hemp oil that gives you more than 80 cannabinoids as well as other beneficial plant compounds to support natural health and wellness.   Every bottle that leaves the Extract Labs facility is 3rd-party tested for purity.  These tinctures are a formulation of CO2 extracted full spectrum CBD oil and organic MCT coconut oil. They're vegan and gluten-free.  The tincture is many customers' favorite for things like anxiety, stress, insomnia, and trouble sleeping through the night.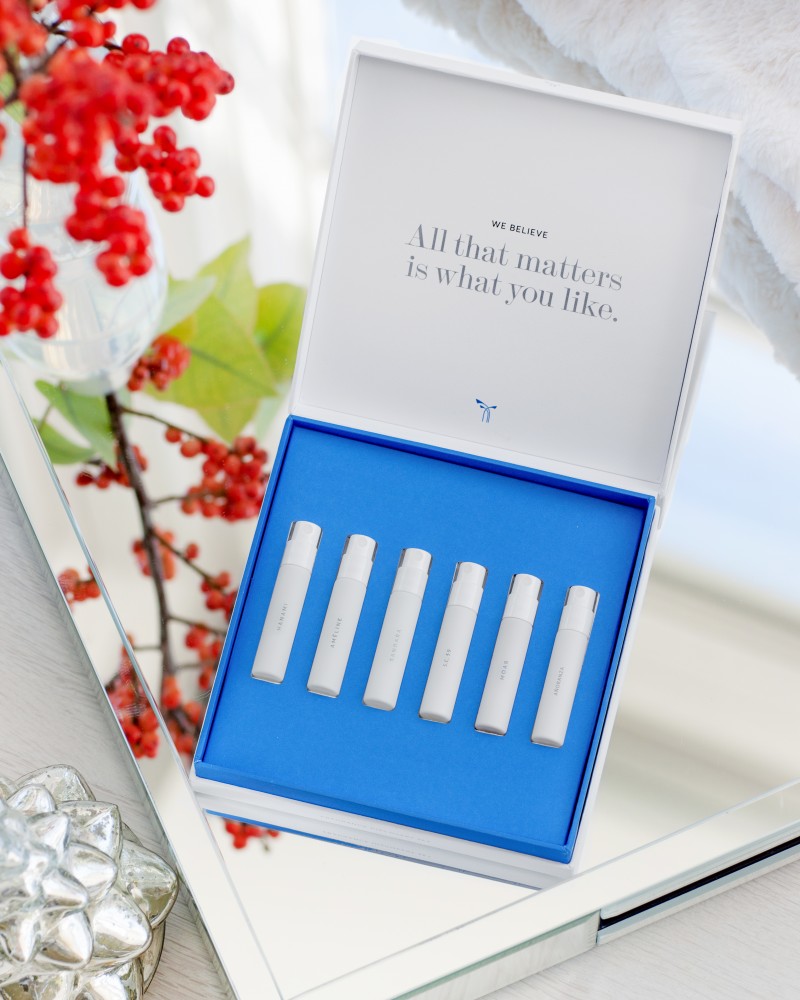 Phlur believes fragrances should be made responsibly and smell amazing! They go out of their way to avoid using ingredients that may be harmful. Phlur fragrances are hypoallergenic, cruelty-free, vegan, sustainably sourced and packaged with recycled materials. The Sixer is a great gift idea for those who are new to Phlur. The Sixer is a limited-edition set of Phlur's six best-selling fragrances. It includes Hanami, Améline, Sandara, Añoranza, S.C. 59, Moab. Phlur also offers body care products and candles.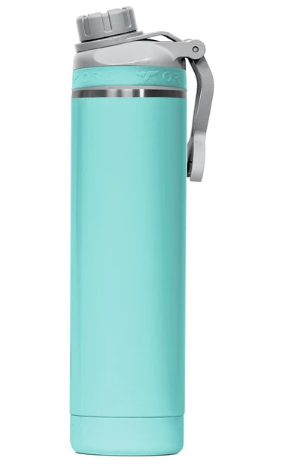 Another great addition to the ORCA name is their Hydra Water Bottles.  Available in three size options: 22 ounce, 34 ounce, and 66 ounce.  On the go?  Or running to a meeting? Working to stay in shape?  Or is it just a hot day and you're thirsty?  The new ORCA Hydra bottles will go wherever you go.  Featuring a double wall insulation and vacuum seal, they work hard, keeping your cold water cold and hot coffee hot for hours.  And the seamless inner walls means no welds to contaminate your beverage.  Designed with the ORCA whale tale handle, this bottle is easy to carry too.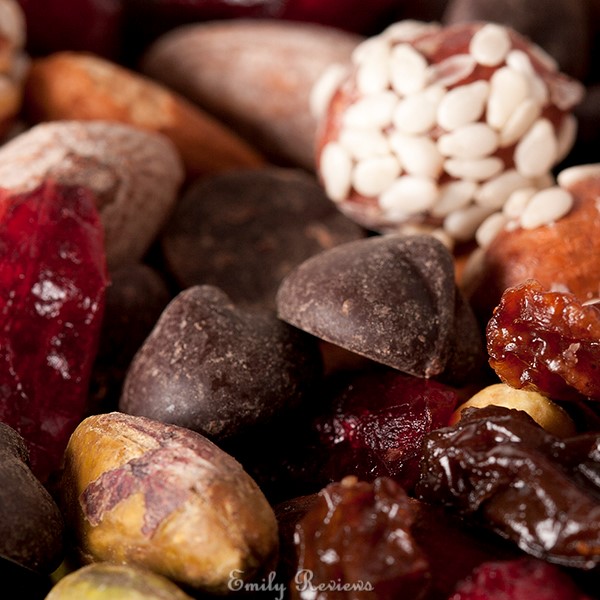 Fastachi specializes in artisanal nuts. They offer customers a collection of mixed nuts, roasted nuts, nut gifts and more. One of the mixed nut blends at Fastachi is the Chocolate Nut Mix. Chocolate Nut Mix contains roasted nuts, dried cranberries, and dark Belgian chocolate pieces. The nuts include salted pistachio kernels, salted almonds, roasted almonds, salted hazelnuts, roasted hazelnuts, and sesame peanuts. Chocolate Nut Mix is the perfect balance of sweet and salty. To learn more about Fastachi, read Laurie's full review.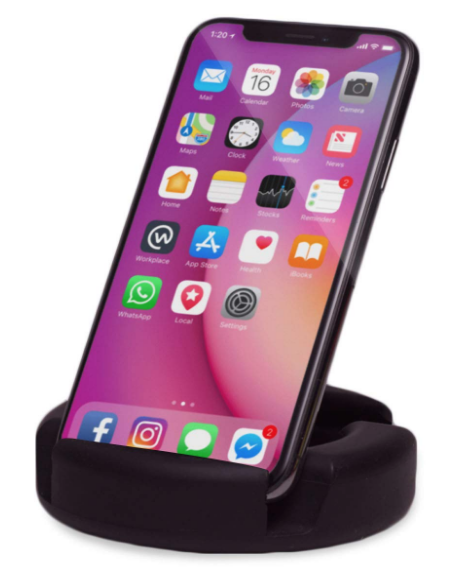 Looking for a tough universal stand for smartphones and tablets?  The GoDonut is a perfect choice for wherever you go.  Small and compact, yet strong and durable, use whenever you want to make your device hands-free for watching YouTube or TV, having video chats, or even just reading and scrolling.  Designed to hold a variety of smartphones, tablets, and kindles.  The high quality material construction is safe for all users, pets, and is virtually indestructible.  Plus, the GoDonut is available in a variety of colors to fit every personality and preference.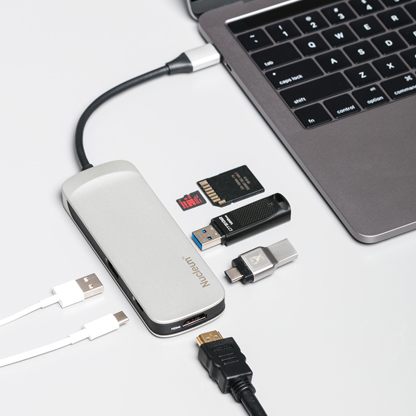 Kingston makes technology products that empower innovation. They offer customers a collection of USB Flash Drives, Memory Cards, Readers and more. The Kingston Nucleum is a USB-C Hub, HDMI Output, USB-A, SD, and MicroSD Card Reader all in one! It allows users to easily connect up to 7 devices at once. It is compact in size and has a built-in cable. To learn more about Kingston, read Laurie's full review.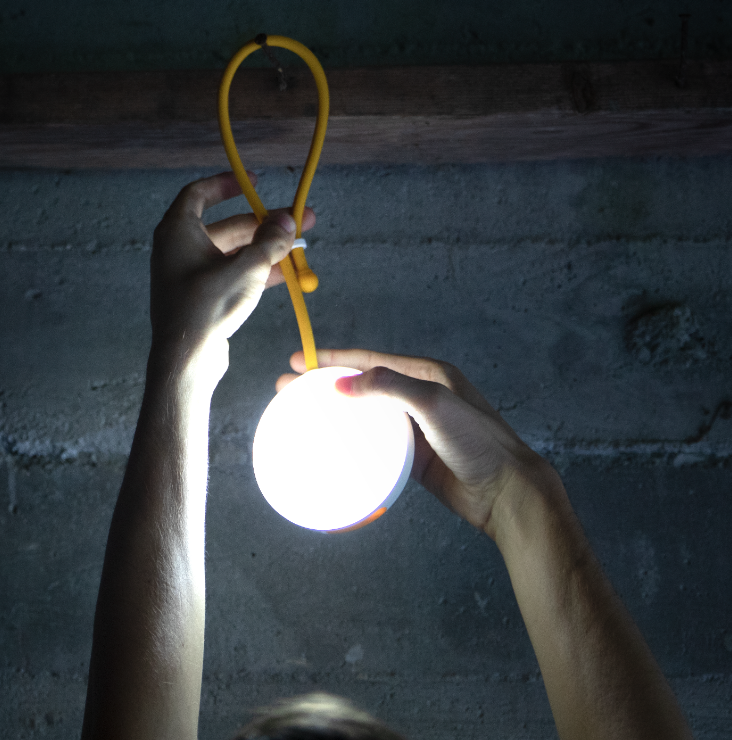 The new MPOWERD Luci Core Light has a flexible arm that allows you to direct this rechargeable lamp however you choose.  This makes it perfect to use as a task light, emergency light, overhead light, reading light and more.  The 3 cool white LEDs shine up to 40 lumens and features 3 modes (low, medium and high).  Charge in just 13 hours via the included solar panel or USB and the light will shine for 12 hours per charge.  Perfectly sized for lots of jobs AND to fit in those Christmas stockings!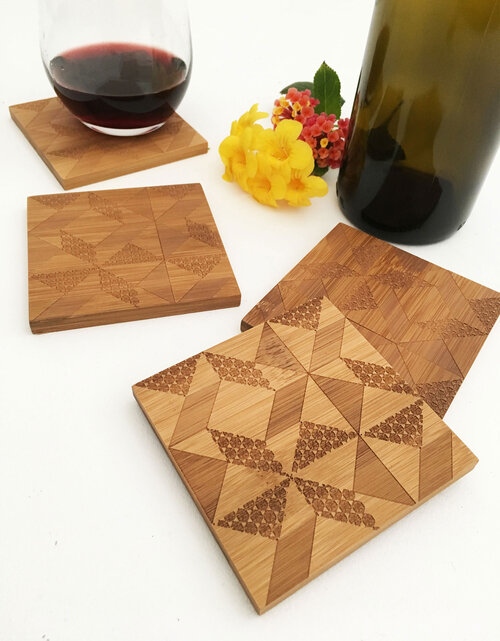 Built Quilt specializes in wood quilts that have been made with salvaged materials. Built Quilt offers customers a selection of wall decor, home furnishings, and more. A great gift idea from Built Quilt is their bamboo coaster sets. Built Quilt has coaster sets that have been engraved with several famous quilt patterns. The Windblown Star Pattern is shown above. Built Quilt coasters measure 3.75″ square and have a felt pad backing.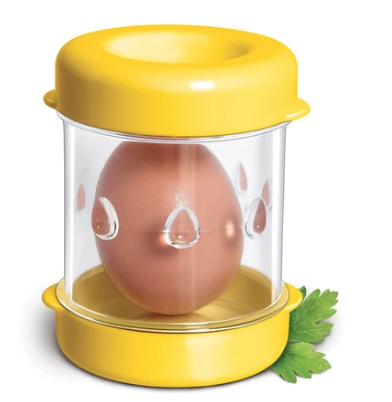 Who doesn't hate peeling hard boiled eggs?  So this year, give the gift of the Negg and make peeling eggs easy, fast, and fun.  With the NEGG, the dreaded kitchen chore of peeling hard-boiled eggs is now easy, fast and fun!  The Negg® is effective 95% of the time, leaving you with the perfectly peeled egg as a result.  Each Negg comes with instructions on proper use and the best recipe we have found to hard boil perfect eggs every time.

Give the gift of guilt-free and vitamin packed gimMe Organic Seaweed Snacks this holiday season! Seaweed is a superior superfood snack choice with high levels of iodine, calcium, Omega 3s, biotin, folate, fiber, protein and more. GimMe is a favorite among kids and parents alike, and perfect as a healthy stocking stuffer!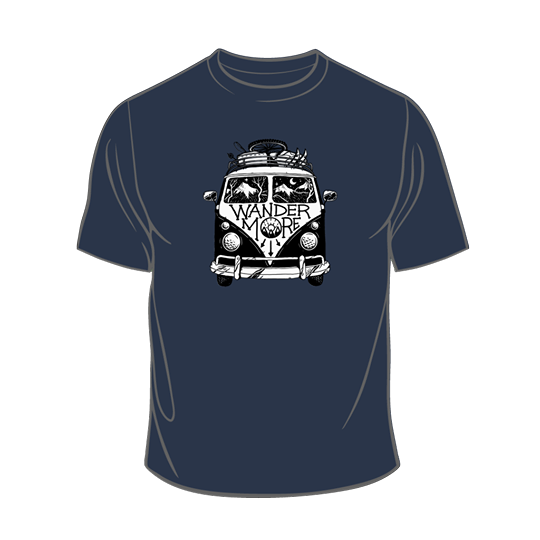 American Backcountry is an innovative brand that utilizes plastic bottles in the making of each shirt. Their REPREVE® fabric is recycled, fast-drying, and eco-friendly! Plus, they're very soft and each shirt is made from at least five recycled water bottles; and they fold up tiny to fit perfectly into a stocking! This Wander More t-shirt is perfect for any adventurous soul on your shopping list. Make sure you check out American Backcountry's national parks line, too!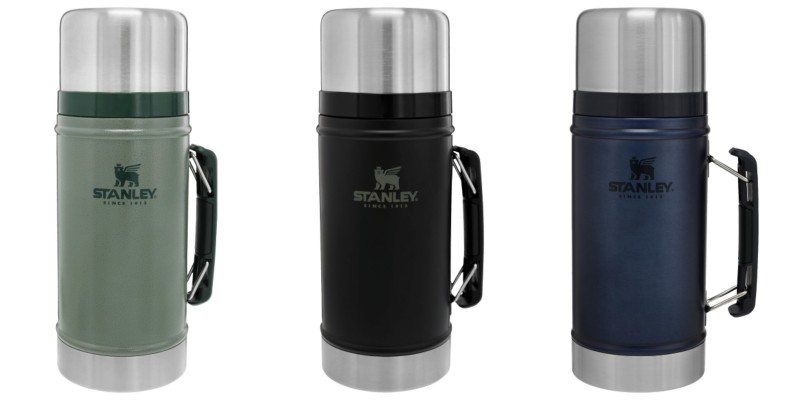 This 1 Quart Stanley Classic Legendary Food Jar will fit perfectly into a stocking for any adventurous person on your list this year. Fill it with warm soup for those chilly days! You can use it for hot or cold food and drink items. This Food Jar keeps food hot for 20 hours and cold for 24 hours – pretty incredible. Plus, it's available in three colors!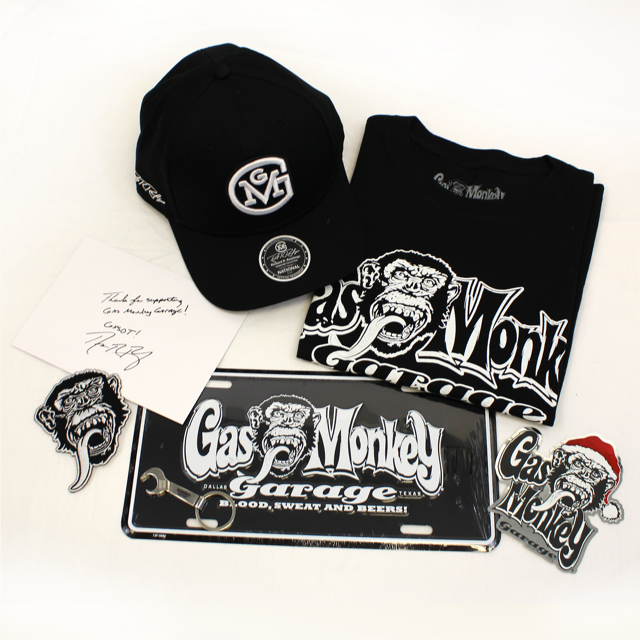 Fans of the Discovery show Fast N' Loud will be thrilled to find the  2019 Gas Monkey Garage Holiday Box in their stocking this year. It comes packed with exclusive items only available through the purchase of this limited edition box. You'll find the following inside: an adjustable black hat with Richard Rawling's signature embroidered on the side, a black GYSOT t-shirt, monkey face patch, Christmas monkey sticker, wrench key chain, and a signed card from Richard Rawlings himself!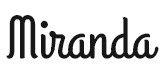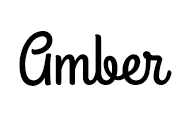 Hi there! I am Emily Evert, the owner of Emily Reviews. I am 28 and live in a small town in Michigan with my boyfriend Ryan and our two pugs. I have a large family and I adore my nieces and nephews. I love reading memoirs, and learning about child development and psychology. I love watching The Game of Thrones, Teen Mom, Sister Wives and Veep. I like listening to Jason Isbell, John Prine, and other alt-country or Americana music. I created Emily Reviews as a creative outlet to share my life and the products that I love with others.
This post currently has 8 responses.