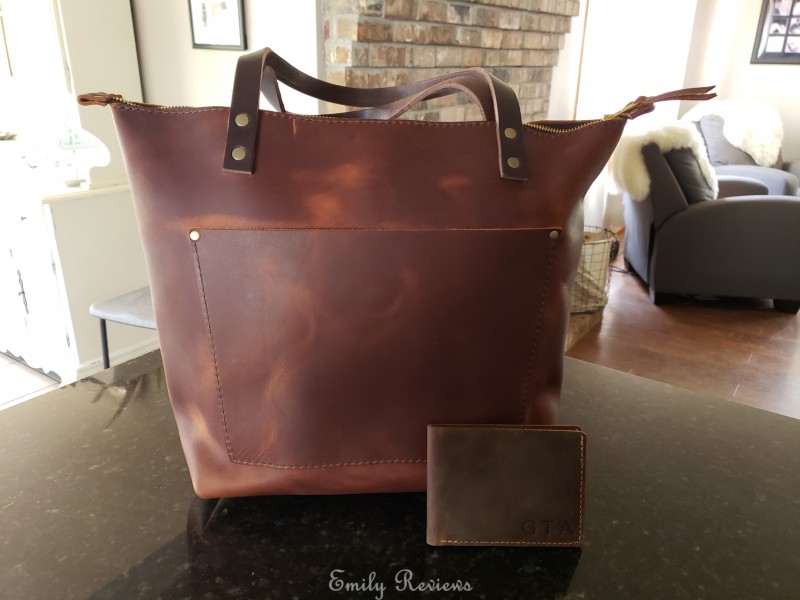 Thank you to Portland Leather Goods for providing me with products to facilitate my blog review. All opinions are 100% my own.
I love giving gifts that have been personalized for the recipient. This year, I am giving two gifts that were designed with special people in mind. I found my gifts at Portland Leather Goods.
Portland Leather Goods specializes in handmade one-of-a-kind leather products. Their product line ranges from belts to make-up bags to totes and even journals and pencil cases, mug huggers and luggage tags….and many other items.
Portland Leather Goods not only prides itself on providing its customers with beautiful and unique products but also does everything in their power to make those items very durable. To accomplish these goals, Portland Leather Goods not only uses the finest full-grain leather in their products but also uses waxed thread for all of their stitching.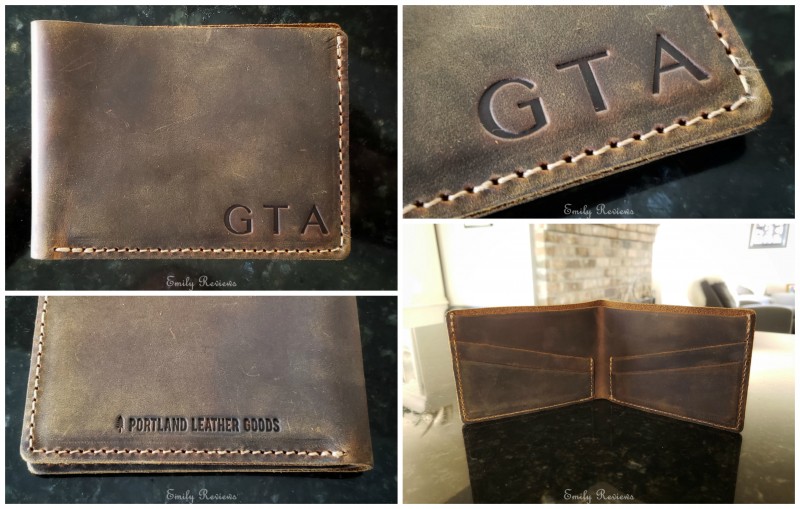 One of the Portland Leather Goods items I was very impressed with is the Men's Bifold Leather Wallet which is made with full-grain leather. It has four interior pockets and a bill pocket.
The Bifold Leather Wallet has a sleek look, is durable, and functional. It is 8.625″ long (open,) 4.5″ long (closed,) and 3.375″ tall. It comes in two color options- Canyon (shown) or Grizzly. For that extra special touch, you can personalize the wallet with large initials on the front of the wallet.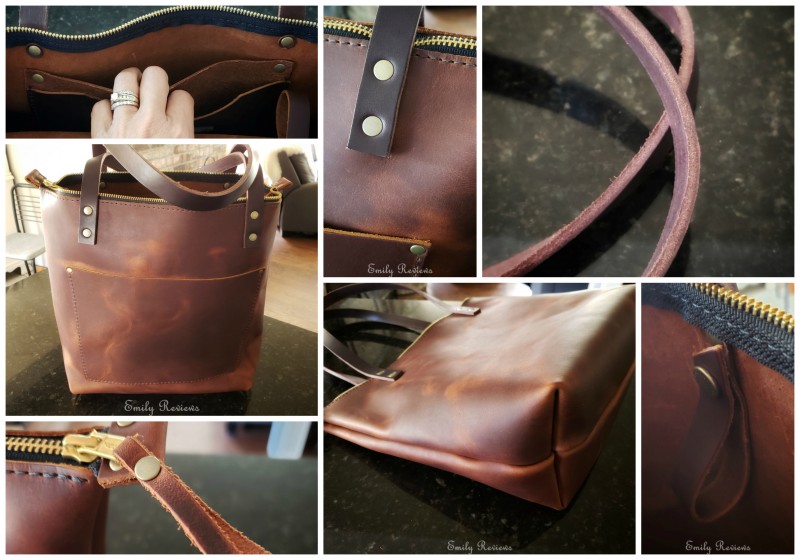 Another Portland Leather Goods product that caught my attention is the Women's Classic Tote. This tote is made from 100% U.S. cowhides that have been tanned to perfection.
When you order a Classic Tote, you get to design your dream bag. You may choose from four different sizes, ten different tote colors, and two different handle colors. You can further customize your bag by adding an outside pocket, a zipper and outside pocket, and/or a monogram.
Both items arrived at my home fairly quickly. With the personalization, I had really expected them to take longer. Opening the package was a gift to my senses. The smell of the leather is amazing.
The texture is soft and silky. You can tell by looking at them, that they are made with high-quality goods by a company that cares about craftsmanship.
The Men's Bifold Leather Wallet and Women's Classic Tote are going to make two people very happy this Christmas!
Buy It: Please visit the Portland Leather Goods website to see the great selection of products they offer and convenient shopping locations.
Connect: Don't forget to follow Portland Leather Goods on Facebook, Instagram, and Pinterest for the latest product announcements and special offers.


Hello, my name is Laurie. I have been married to my husband for 16 years. We have two young daughters, ages 15 and 13 years old. My family and I live in Oregon so that means we are just minutes from the beach, mountains, and desert.  We love it here and try to spend as much time outdoors playing as we can. When we aren't outside playing, I enjoy reading, gardening, refinishing furniture, and other crafts.
This post currently has 16 responses.