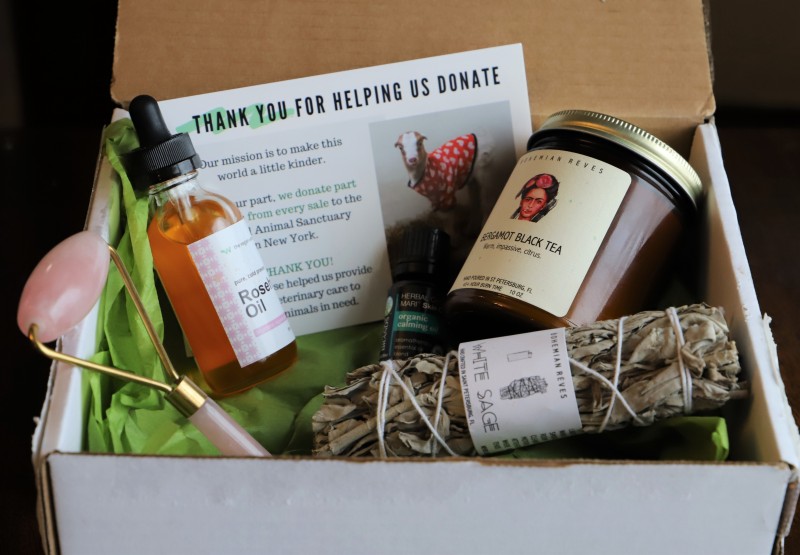 Thanks to The Vegan Warehouse for sending me this box. As always, all opinions are my own. I was compensated for a link in this post. 
When shopping for someone who prefers cruelty-free and vegan products, it can be hard to find products in stores that don't use some form of hidden animal product. From cleaning supplies to beauty products to protein powders, The Vegan Warehouse offers products that are truly cruelty-free and vegan. They recently released an array of full-size home, beauty, and wellness gifting sets perfect for every price point.
Check out some of the gifting sets featured at The Vegan Warehouse:
I received a few products from the Good Vibes Essentials Set as well as a couple items from Joy to the Skin and am excited to give them as gifts this Christmas!
Good Vibe Essentials
The Good Vibes Essentials Gift Set is perfect for much needed relaxation time. Unwind with all-natural products including the Chill Pill candle, Organic Calming Oil, Moon Bath, and White Sage. All products included are full-size!
Joy to the Skin Gift Set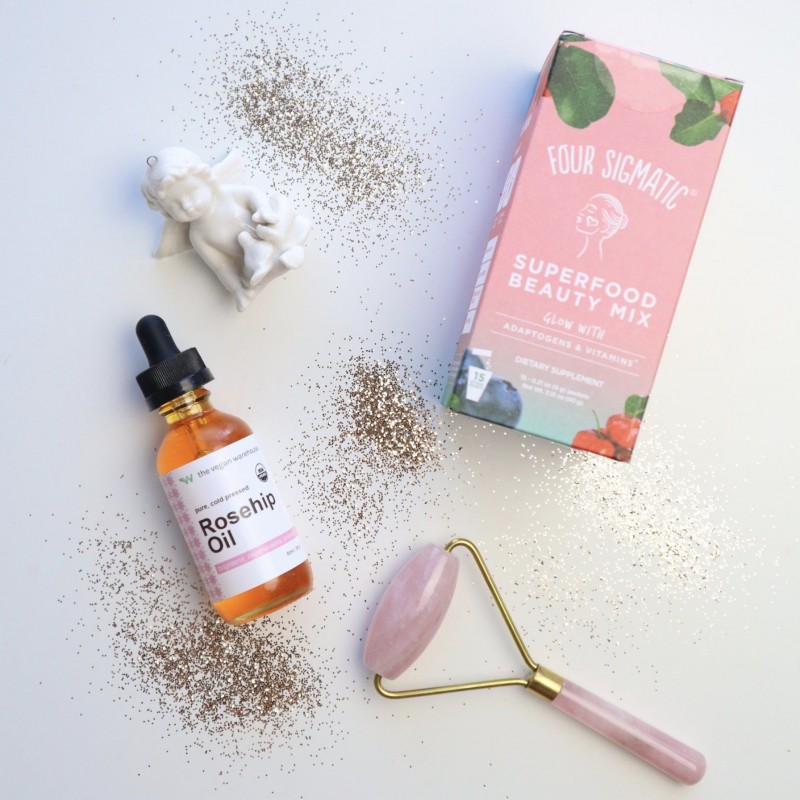 With this Joy to the Skin Gift Set, revive your skin and nourish your body from the inside. Offering a Superfood beauty mix, moisturizer and healer via organic rosehip oil, and a jade roller for rejuvenation, this gift set will make a perfect present or way to treat yourself this holiday season!
Did you know that a majority of home goods currently on the market are actually both tested on animals and contain animal by-products? Ingredients such as tallow, animal hair, and fatty acids, are prevalent in many home goods and their production harms the animals. With products from The Vegan Warehouse, you don't need to worry about that. Plus, part of their profits are donated to animal sanctuaries so you can do your part in saving sweet creatures, too.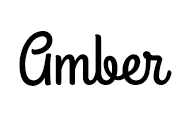 Hi there! I'm Amber, a 30 year old wife and mom of two from central Minnesota. I love to travel and to be outside with my kids anywhere the weather is warm! When I have a spare free moment, I love to read and scrapbook as well as binge-watch Netflix long after the kids are asleep. I drink too much Caribou Coffee and have a real sweet tooth but also try very hard to consume organic foods and use eco-friendly, fair trade products as much as possible. I also love socializing and sharing about my favorite products!
This post currently has 14 responses.