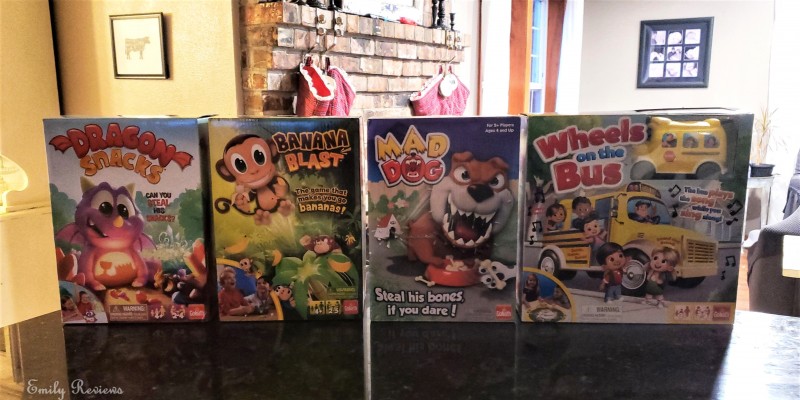 Thank you to Goliath Games for providing me with products to facilitate my blog review. All opinions are 100% my own.
Goliath Games specializes in fun and educational games for young kids. Goliath Games knows kids learn best while having fun. Their games are designed with skill and action in mind.
Four of my new favorite games are Wheels on the Bus, Banana Blast, Dragon Snacks, and Mad Dog.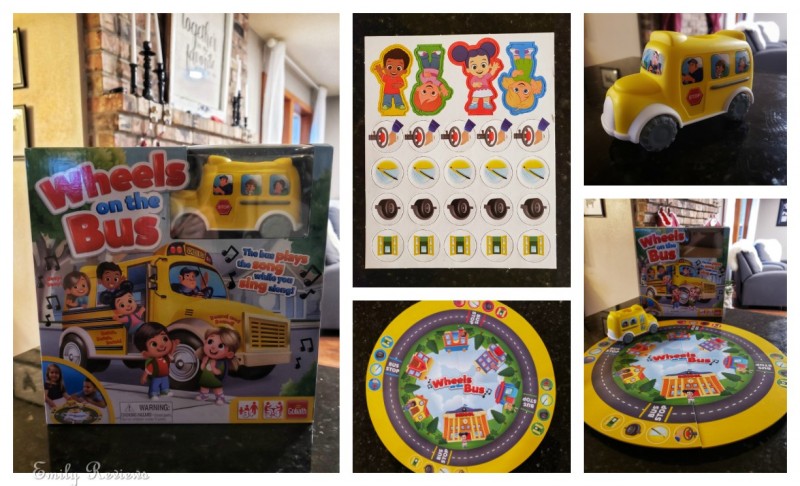 The Wheels On The Bus is for two to four players, ages three and up. Hop on the bus and get ready to dance and sing to Wheels Of The Bus as you drive through town. The school bus plays music as you go! Players collect all of the parts of the bus song as they go…everything from beeping horns to swishing wipers. First to collect all four parts of the bus wins!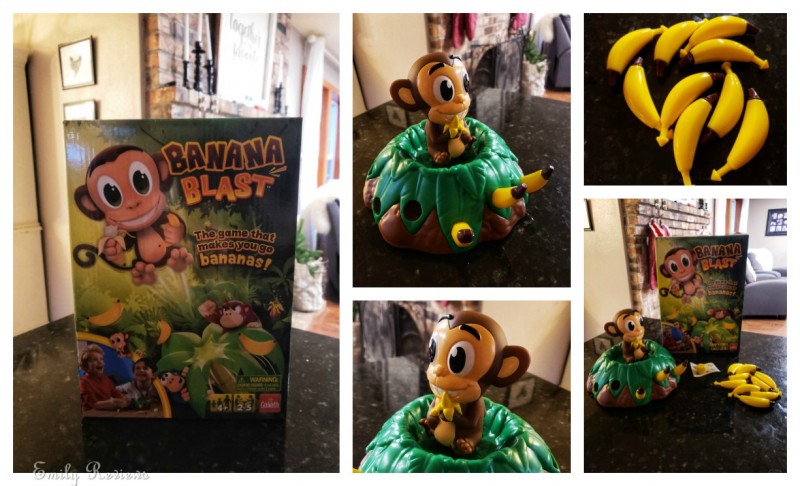 The Banana Blast is for two to five players, ages four and up. Players roll the dice to see how many bananas they get to pick from the top of the tree. One of the bananas will make Banana Joe jump. When Banana Joe jump all the players must try to catch him. The player who does catch Banana Joe gets a bonus. The player with the most bananas at the end wins!
Dragon Snacks is for two to four players, ages four and up. The baby dragon ate too many treasures. Players need to help take some of his treasures away from him. Watch and wait for his belly to magically light up and reveal the treasures inside. When his nose horn lights up, carefully reach down into his belly and remove the correct color of treasure. The first player to collect three treasures wins.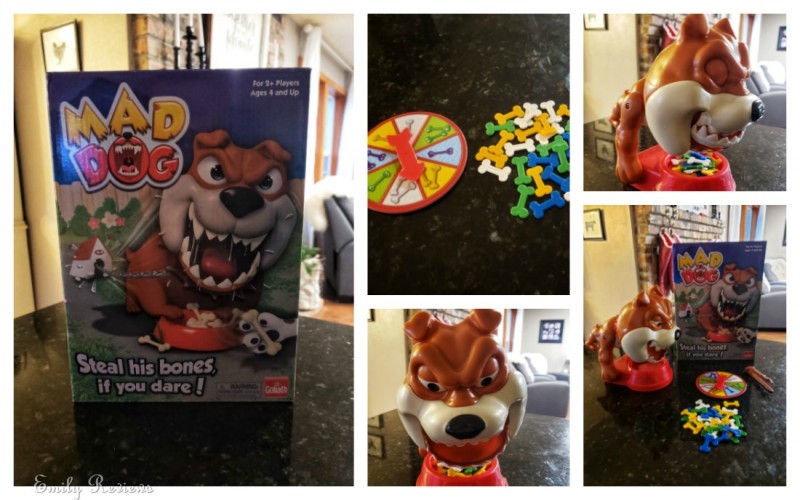 Mad Dog is for two or more players, ages four and up. The object of the game is to steal mad dog's bones. Players spin the spinner to see what color and number of dog bones to steal from the sleeping mad dog. Listen carefully and you'll be able to hear him snore! Don't get caught taking his bones. If you do, he may get mad, jump up, and bark at you. If you wake the mad dog, you are out. The last player standing wins the game.
Goliath Games make great Christmas gifts for young kids. They are fun and educational!
Buy It: Please visit the Goliath Games website to see the great selection of products they offer and convenient shopping locations.
Connect: Don't forget to follow Goliath Games on Facebook, Twitter, and Instagram for the latest product announcements and special offers
Win it: One winner will receive all four Goliath Games- Wheels on the Bus, Banana Blast, Dragon Snacks, and Mad Dog. This is a US giveaway and it is scheduled to end on 12/27/2019.


This post currently has 4 responses.