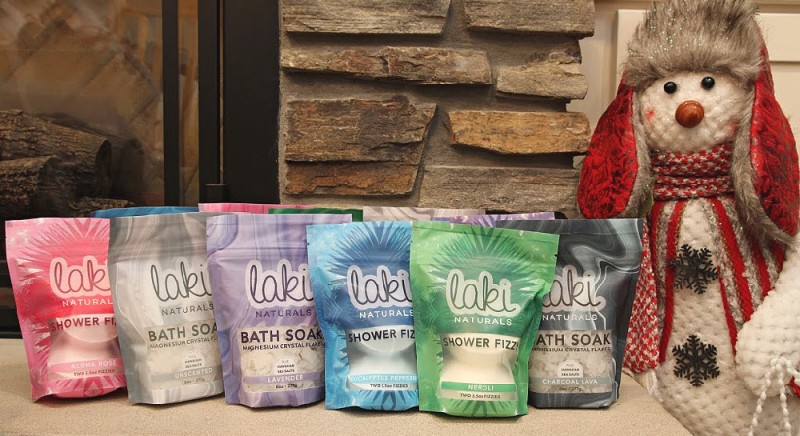 I received product from Laki Naturals in exchange for this post.  As always, all opinions are my own.
Do you enjoy a relaxing bath or shower?  Laki Naturals is here to help make your daily routine even better.  Their product line includes bath soaks and shower fizzies that are carefully curated to provide only the best resulting end product.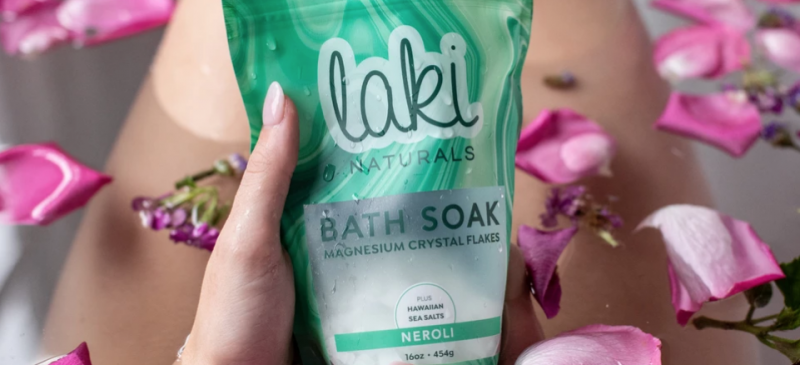 Laki Naturals Products Feature
Choose from Laki Naturals Bath Soaks and Shower Fizzies.  All of their products are:
Vegan Friendly
Cruelty Free
Made in USA
No parabens
No artificial additives
No microbeads
No sodium laurel sulfate
No phthalates
No synthetic dyes
No GMO
No petrochemicals
No animal testing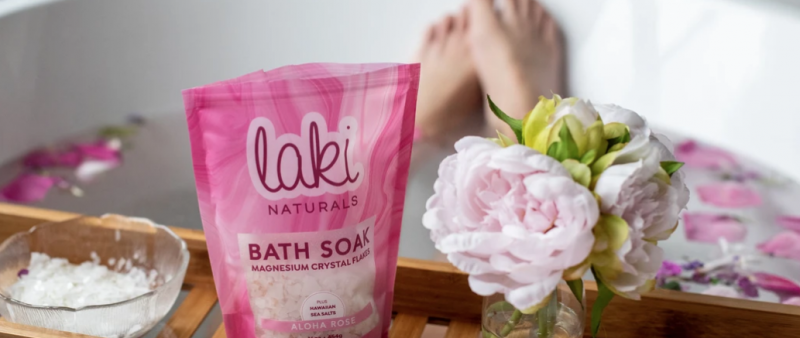 Bath Soak options include: Aloha Rose, Charcoal Lava, Coconut Milk, Eucalyptus Peppermint, Lavender, Neroli, and Unscented.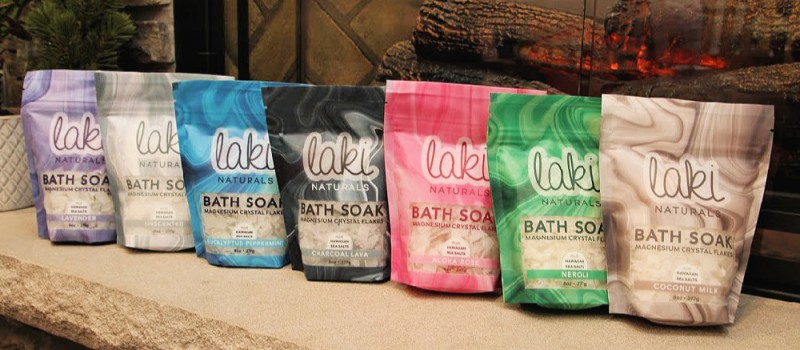 Shower Fizzies options include: Lavender, Aloha Rose, Eucalyptus Peppermint, and Neroli.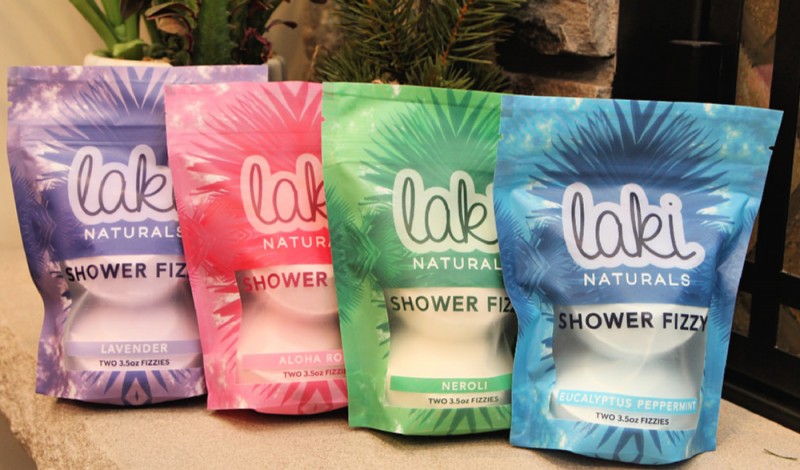 Laki Naturals Mission
Laki Naturals is on a mission in this life.  And that's to help turn a daily beauty and wellness regimen into a detoxifying and restorative ritual.  So they have created their products to provide a unique combination of sea salts and magnesium.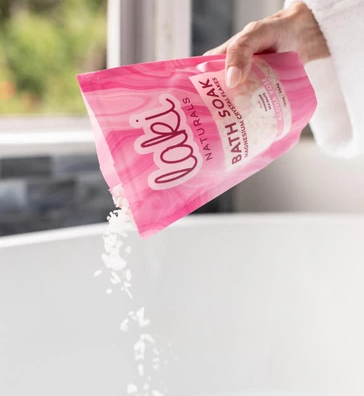 Their bath soaks are infused with pure Hawaiian sea salts, which are sourced from the Hawaiian island of Molokai, filtered to remove impurities, and harvested with solar seal evaporators.  This helps to provide an end product of pure Hawaiian sea salts containing natural minerals and electrolytes.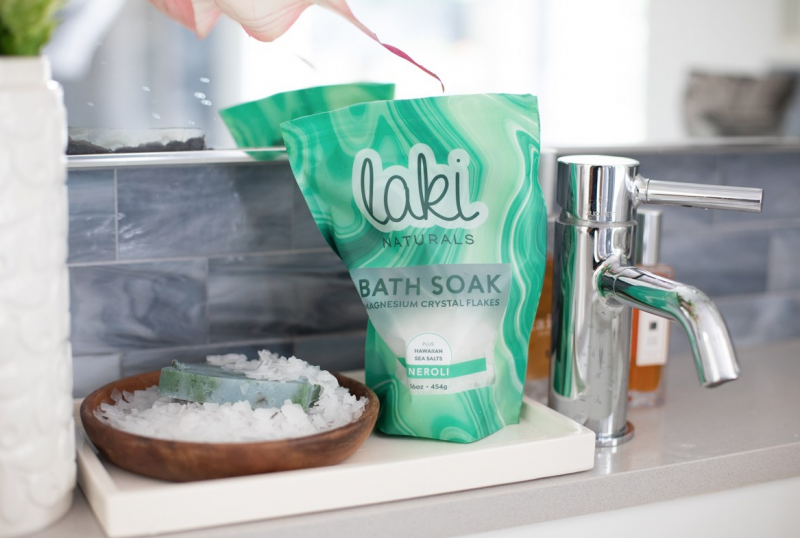 Laki Naturals bath soaks are made with magnesium chloride, which is highly absorbable through the skin and contributes to various vital functions in our bodies. The flakes are sourced from the ancient Zechstein Seabed, which stretches across Northern Europe.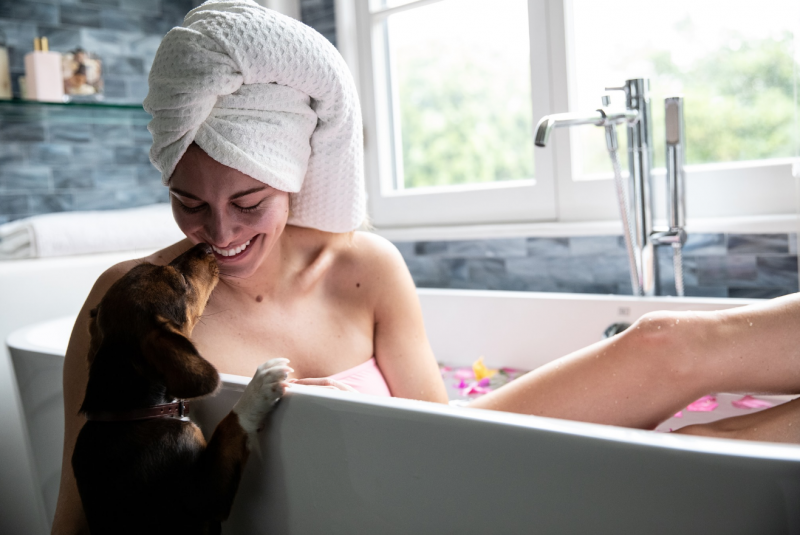 Next spring, we are planning to add on to our home and I'll finally have a master suite with a nice soak tub.  I can't wait to try my Laki Naturals once our addition is complete!
About Laki Naturals
The word Laki (lah-kee) means Lucky in Hawaiian. And at Laki Naturals, they feel "lucky" to be able to capture the essence of the islands in their high-quality bath and body care products.  They are based in California and all of their products are made in the United States with carefully curated natural fragrances, essential oils, and premium minerals from around the world.  They are on a mission to turn your daily beauty and wellness regimen into a detoxifying and restorative ritual you'll actually love!
The founder of Laki Naturals is Tiffany Lerman, an acclaimed designer and entrepreneur who has previously created popular brands that have satisfied customers of all walks of life. Inspired by her cherished and rejuvenating adventures in Hawaii, Tiffany is proud to bring the spirit of "aloha" to life with Laki Naturals.
Connect With Laki Naturals
Website / Facebook / Instagram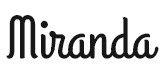 I'm a city girl turned country by my awesome husband and we have three busy boys and two darling daughters. I love spending time with my family, reading Karen Kingsbury novels, and catching up with friends while our kiddos have play dates. I'm blessed beyond measure and can't wait to see what God has in store.
Follow Miranda on Pinterest | Twitter| Blog | Instagram
This post currently has 19 responses.